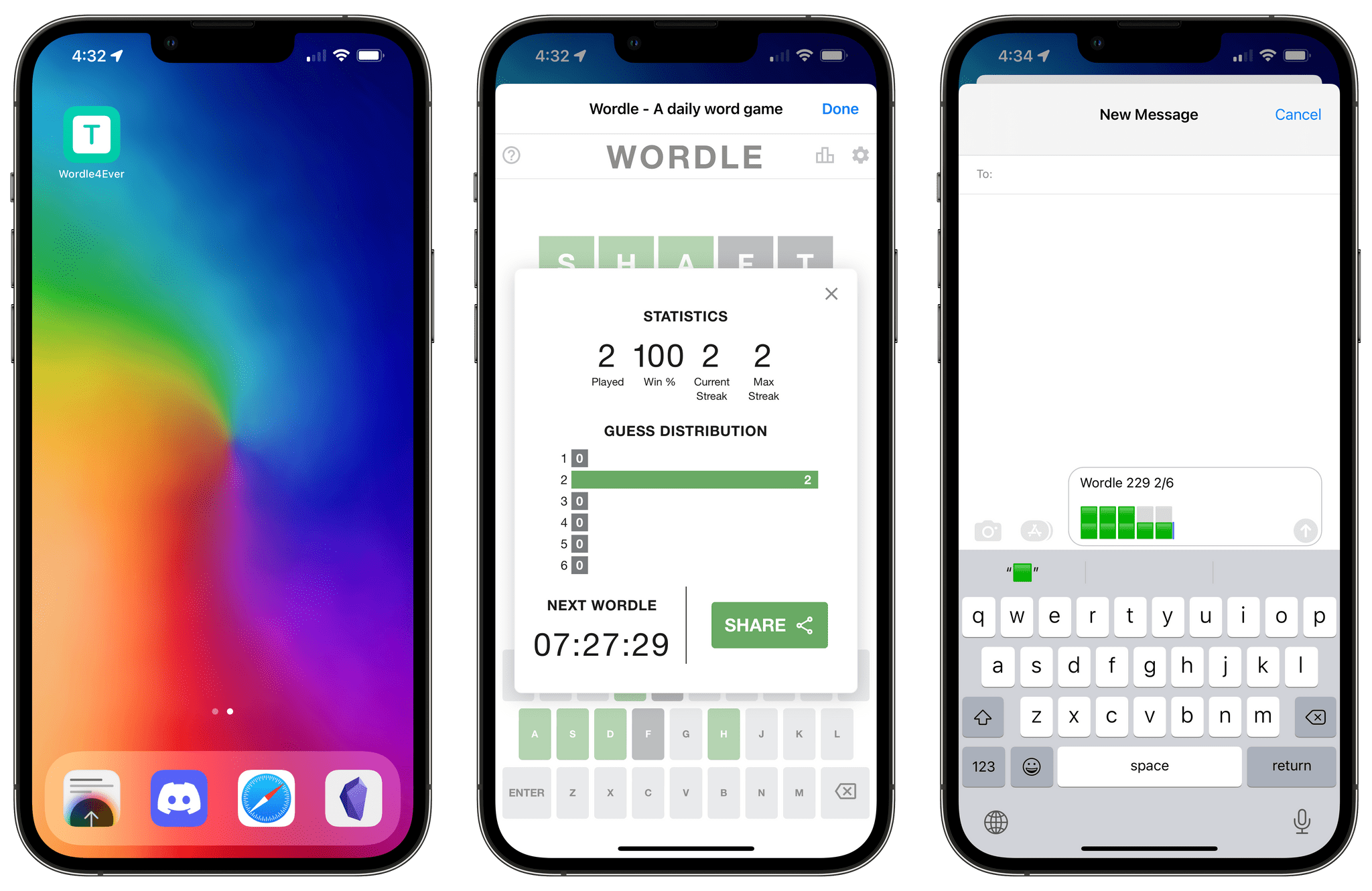 Update: It appears that WordleForever is only supported on iOS/iPadOS 15.4 at the moment, which are available as public betas. I was not aware of the fact that older versions of iOS/iPadOS had a bug in the Shortcuts app that prevented WordleForever from working properly. If you want to play with WordleForever now, you'll have to install iOS/iPadOS 15.4.
---
Like many others over the past week, when I saw the news that Wordle had been acquired by The New York Times, I immediately felt a mix of two feelings: I was genuinely happy (and still am!) for Wordle creator Josh Wardle, who managed to turn a simple web game into a successful venture; and I was concerned The New York Times would inevitably ruin the beauty and simplicity of the original game. And I still am.
So in the spirit of game preservation (a topic I care deeply about) and out of skepticism regarding the future of Wordle as a NYT product, I teamed up with Finn Voorhees to create WordleForever, a shortcut that lets you back up the entire Wordle game offline – on your device – using Apple's Shortcuts app so you can keep playing the game for the next few decades. With WordleForever, you can put the original Wordle on your iPhone or iPad Home Screen and play the original game (with the same words as everyone else) for years to come.
WordleForever is made possible by the fact that the original Wordle consists of an HTML page and a JavaScript file containing thousands of words the game will use in the future. That's all there is to it. My shortcut doesn't do anything wild or shady behind the scenes; it simply downloads the two files that are publicly accessible at the following addresses by anyone with a web browser:
Thanks to Finn's help, I was able to figure out how to put the JavaScript code inline within the original Wordle HTML. After assembling a single string of HTML text, Shortcuts then saves everything to a Wordle.html file in iCloud Drive/Shortcuts. The game is then played thanks to Apple's 'Show Web Page' action, which loads the Wordle.html file from the Files app and presents it as a local webpage on your iPhone or iPad. If you've ever saved a webpage as an .html file on your Mac and previewed it offline using Safari or Google Chrome, this is the same system, only done with Shortcuts.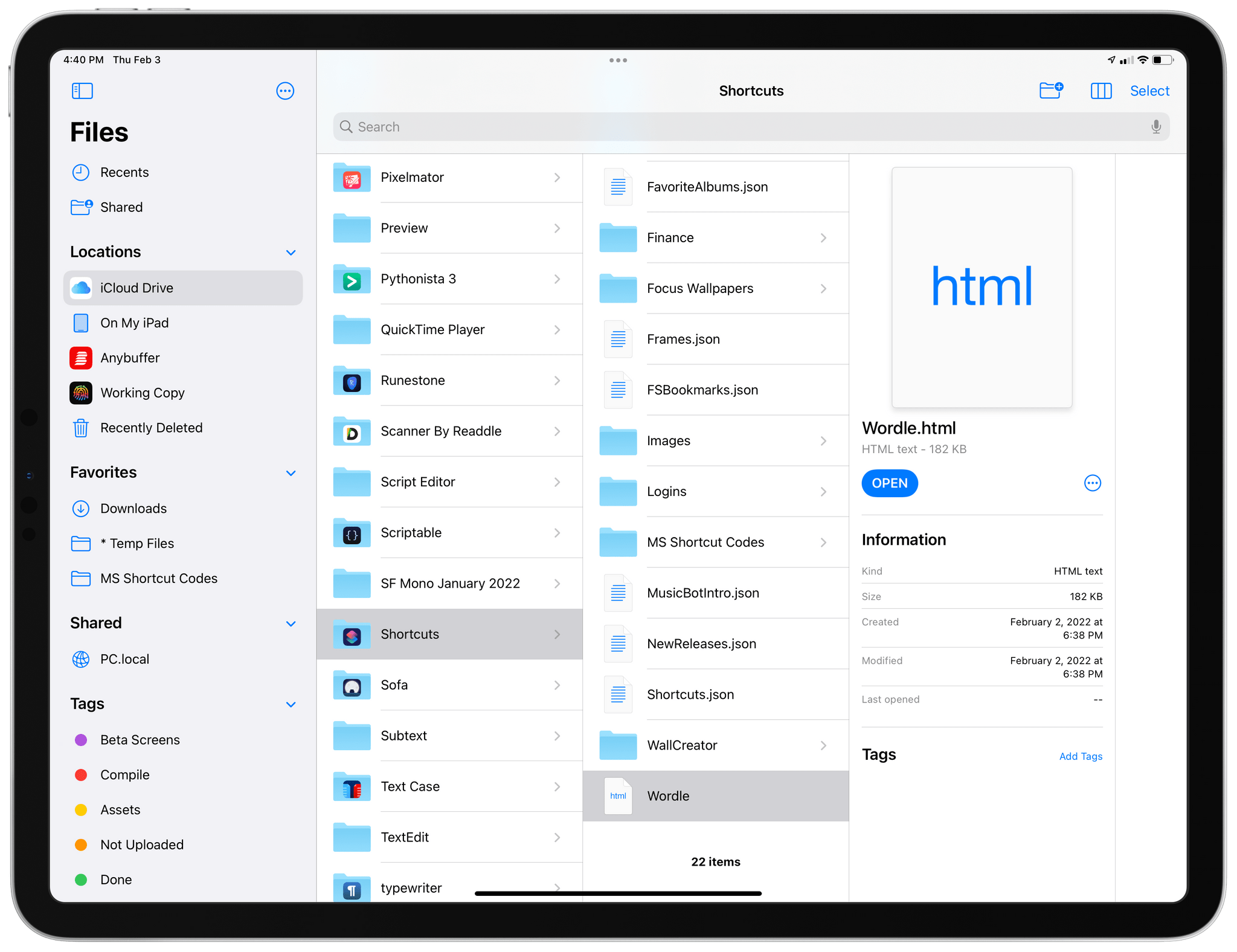 You can see all the actions that power WordleForever in a single screenshot: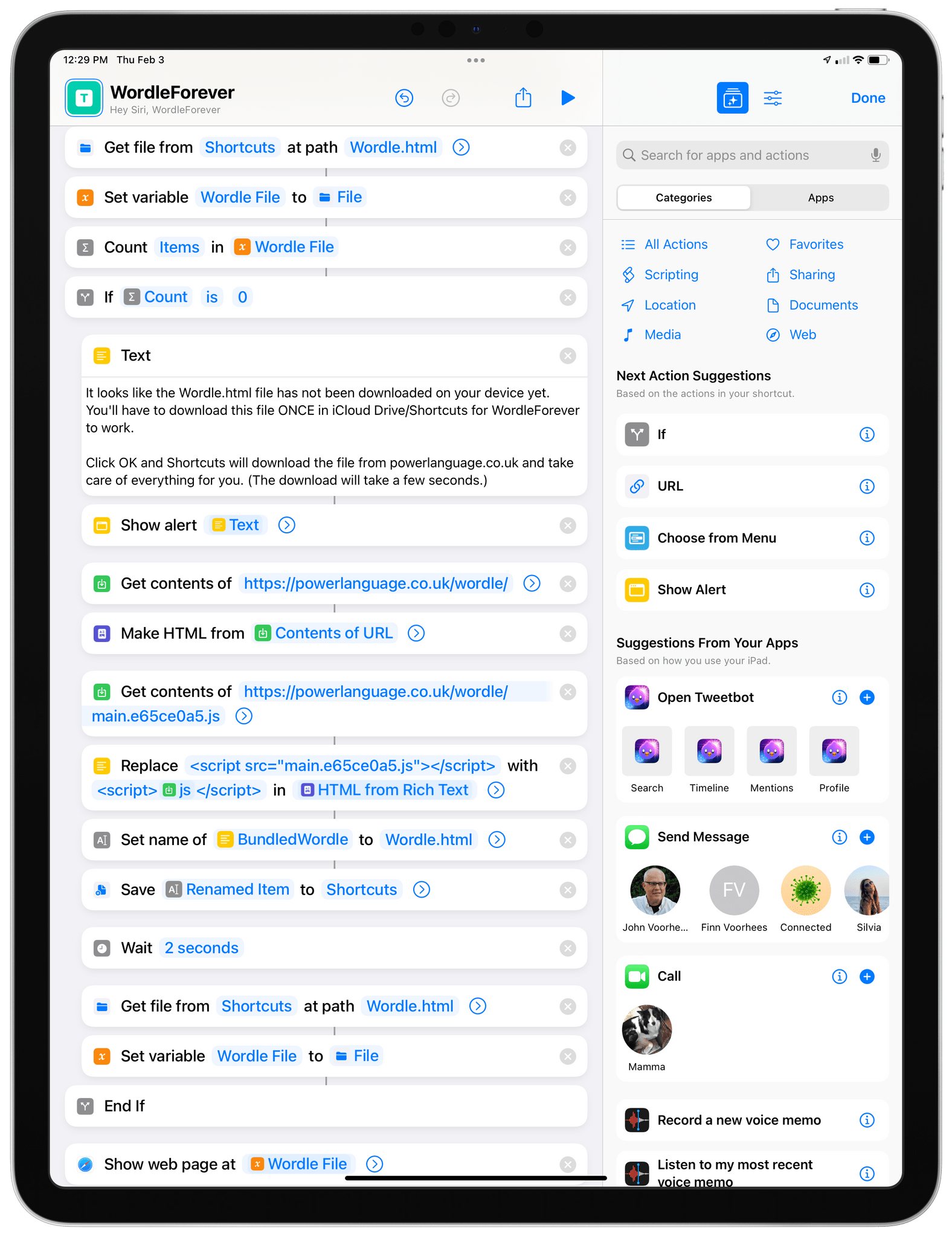 The first time you run WordleForever, you'll be asked to download the original game to the Files app. You have to do this only once. After that, you'll be able to play Wordle inside Shortcuts or, better yet, add the WordleForever shortcut to your Home Screen as an icon and play the game directly from the Home Screen: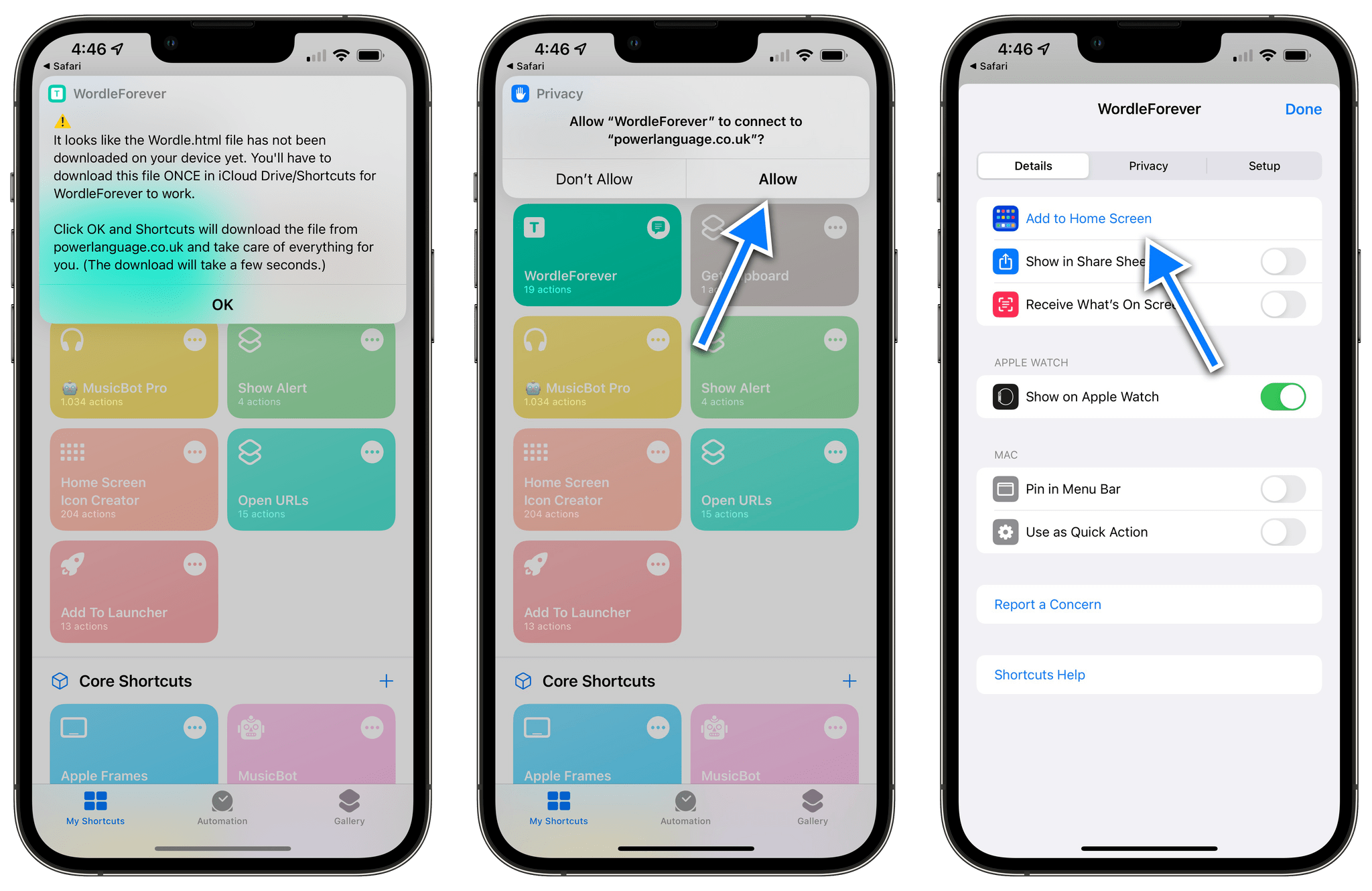 When you install WordleForever, you'll obviously lose your existing progress and streaks from the regular Wordle website. However, thanks to Apple's 'Show Web Page' action, you'll be able to start a new streak and monitor progress for the offline version of the game going forward. As you can see in my screenshots, I have a new streak going in WordleForever and I can even use the original sharing functionality of Wordle.
Unfortunately, it appears that a bug is preventing the 'Copy' button from working in the share sheet of WordleForever right now; however, as you can see in the image at the top of this article, you can share results with the Messages app, copy results there, and paste them elsewhere. For example, you could paste them in my WordleBot shortcut to share more accessible Wordle scores on social media.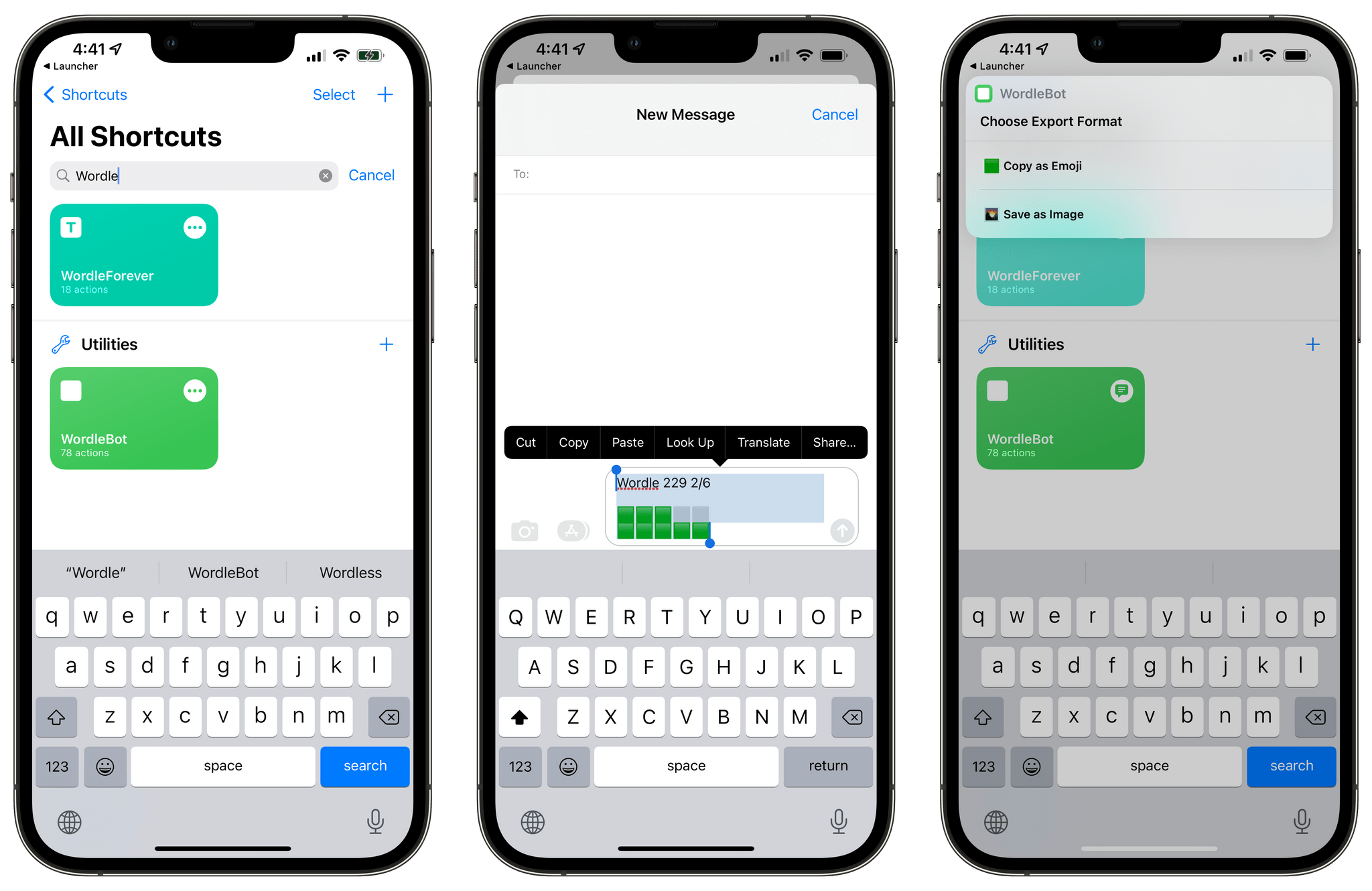 Because WordleForever is the original Wordle game, you'll get access to the same words as everyone else playing the game. In my case, this means I can tap the WordleForever icon on my Home Screen and get a new word to guess every day past midnight.
We created WordleForever for personal use only, and we're not alone: given Wordle's open nature as a website that anyone can access and inspect, a number of projects have popped up recently that aim to preserve the original game's database of words, aesthetic, and intuitive mechanics. For instance, the original game can also be played via the Internet Archive already.
Like others, I hope that the new owners of Wordle won't ruin the game; like others, I've also learned my lesson with such things on the Internet before, which is why I created WordleForever. With this shortcut, you'll be able to play Wordle's collection of thousands of words for years to come. That is, assuming the Shortcuts app will still be around or that you'll still want to play this game.
You can download WordleForever for free below and find it in the MacStories Shortcuts Archive.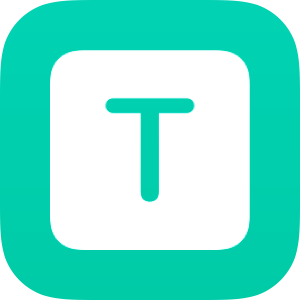 WordleForever
WordleForever lets you play the original Wordle game by Josh Wardle for as long as you want by downloading an offline copy of the HTML webpage on your device. Because Wordle is an HTML webpage with a single JavaScript file, WordleForever only needs to download these two files to keep playing the game for a few decades, completely offline.