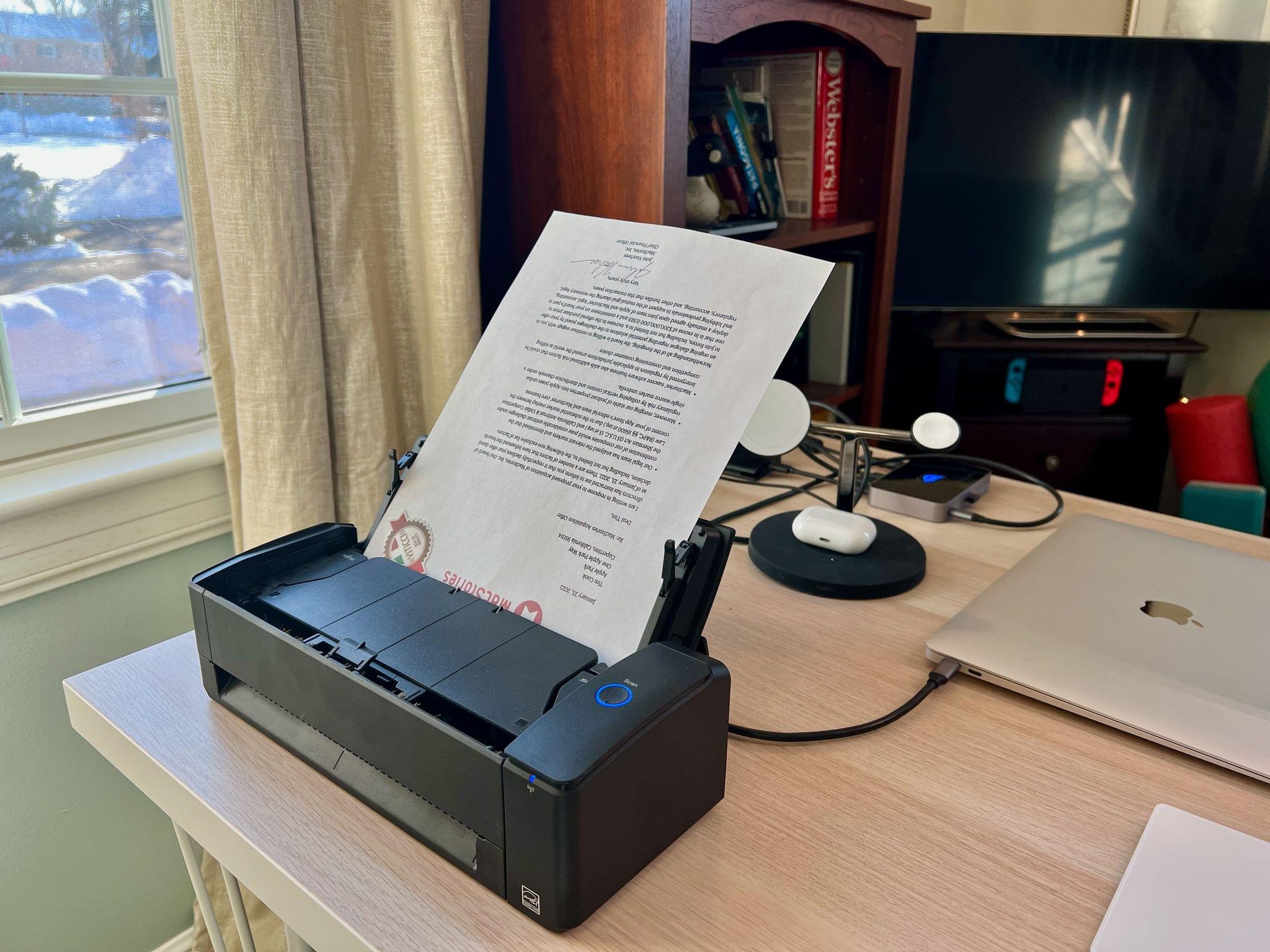 Editor's Note: The Fujitsu ScanSnap iX1300 Is Perfect for Anyone Whose Paperless Workflow Still Start with Paper is part of the MacStories Starter Pack, a collection of ready-to-use shortcuts, apps, workflows, and more that we've created to help you get the most out of your Mac, iPhone, and iPad.
I've had a couple of different Fujitsu scanners over the years. In the early days, I used my scanner a lot. It helped me cut down on the paper in my life, which was great. However, over time, I found myself using my scanner less and less as banking, taxes, bills, and other paper-heavy areas of life became increasingly digital. As time wore on, and I found myself rarely, if ever, turning to my library of scanned documents, I also realized I didn't need to scan and keep as much as I'd thought.
So when Fujitsu sent me their latest ScanSnap iX1300 scanner to try, I was skeptical. I wondered if there was still a place for scanners in the home or whether the many excellent scanning apps available on the iPhone and iPad were good enough. For most people who don't need to scan more than a few pages of paper ever so often, I think apps or a scanner built into a home printer are adequate. However, if you run a business with workflows that involve paper, you're working from home in a paper-oriented industry, or you simply find yourself needing to digitize paper documents regularly for whatever other reason, the iX1300 is an excellent choice.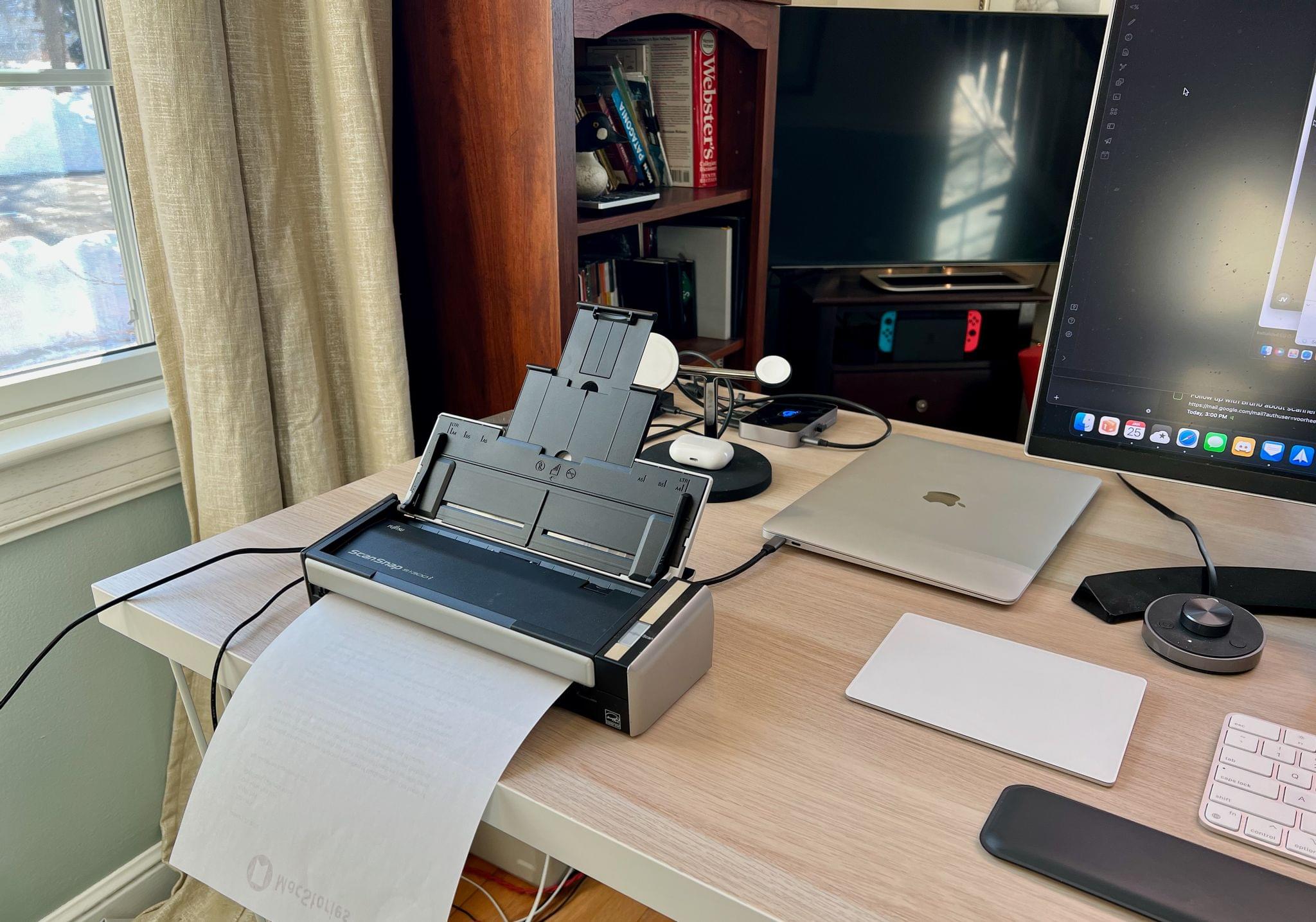 What's fascinating to me about the ix 1300 is that it's actually slightly bigger than the ScanSnap S1300i model that I already owned, but I would never have guessed it. That's because the way the two scanners work is quite different, which makes a considerable difference in how much space they demand. However, that's not the only edge the newer iX1300 has, so let's take a closer look at what sets it apart from its predecessor.