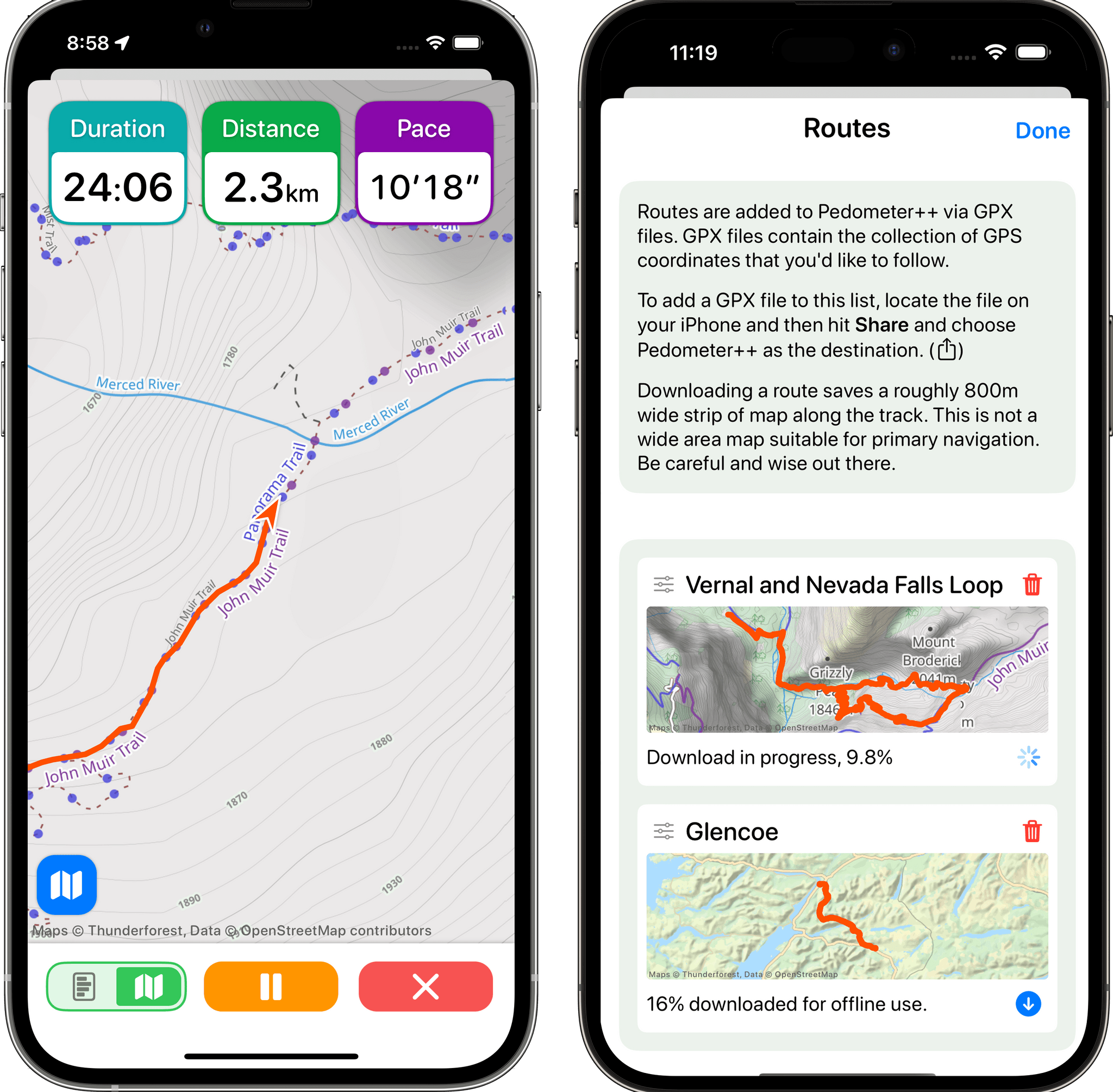 David Smith announced the release of Pedometer++ 5.0 today, and it looks like a big one. Smith says 5.0 has been rewritten from the ground up using SwiftUI and includes:
Dynamic Type support
Workout tracking, which was previously Watch-only, is now available on the iPhone too
Live Activities that display distance and duration data or a map and distance preview are available in multiple styles
Map-based routes can be added by transferring GPX files to the iPhone app using the iOS share sheet, which then syncs them to your Apple Watch
Saved and favorite routes can be added to the Apple Watch too
Once on the Watch, routes can be used in a new maps-based workout tracking mode, which displays them live
The Apple Watch Ultra's Action button can be used to start a walk quickly or to switch between map and metric views in the Watch app
I'm looking forward to giving this update a try. I've enjoyed using Footpath's map integration as I explore North Carolina, and I'm curious to see how the apps compare.
Pedometer++ 5.0 is available as a free download on the App Store. Some features, including workouts, require a subscription.