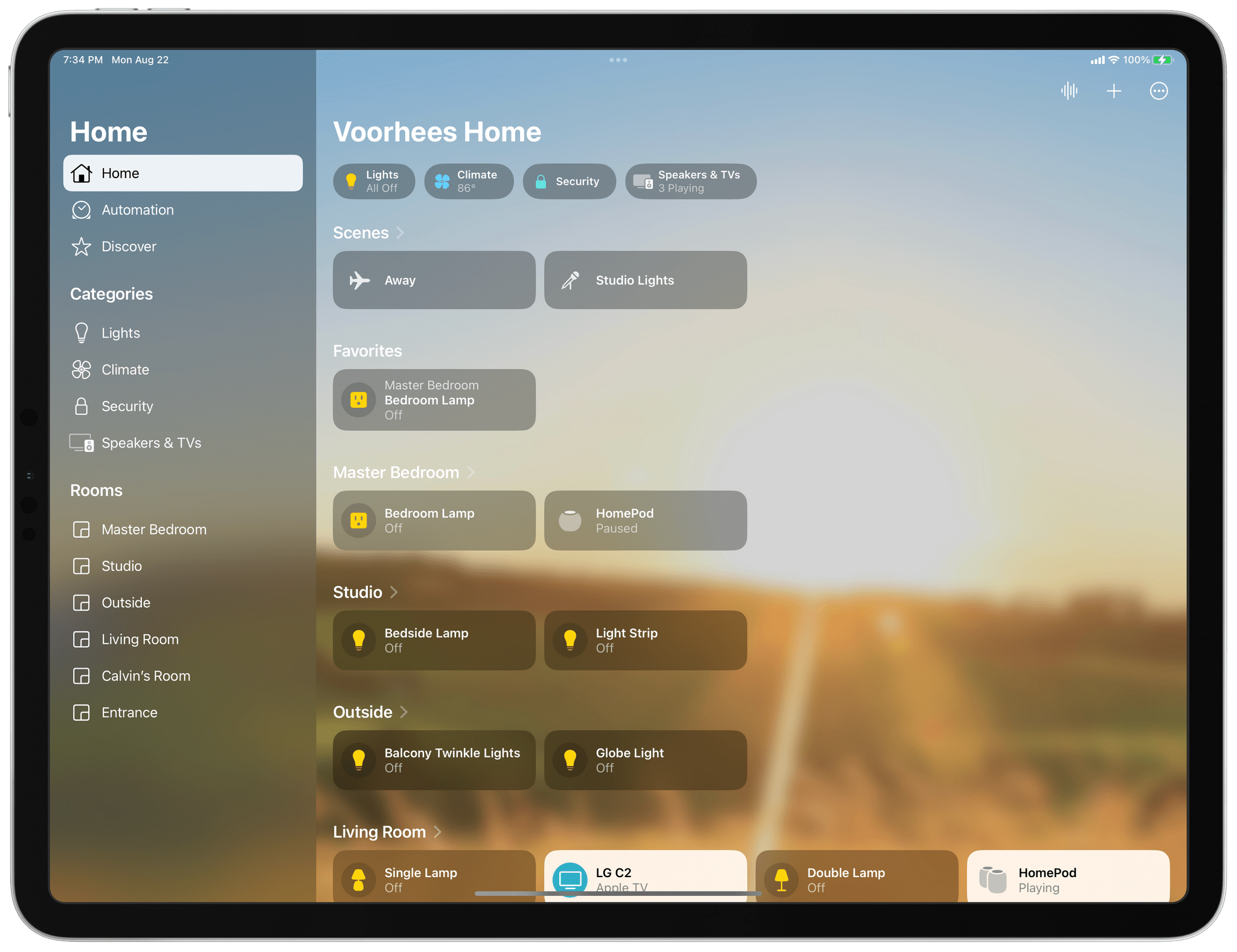 I've spent a lot of time in the Home app since moving to North Carolina. I moved right after WWDC, so I've disassembled, reassembled, and reconfigured my home automation setup, all in the midst of testing the latest iOS, iPadOS, macOS, and watchOS betas. What I've learned is that the Home app's new design is much better for navigating a large collection of smart devices than before, but the app's changes don't go far enough. The app's automation options are still too rudimentary, which limits what you can accomplish with them. Still, the update is an important one worth exploring because it promises to relieve a lot of the past frustration with the Home app.
One question that's fair to ask about Home's redesign is: Why now? The app's big, chunky square tiles have been a feature of the app since the start and criticized just as long. The issues that I suspect have spurred the change are two-fold. First, the square tiles of the app's previous design were too uniform, making it hard to distinguish one device from another. Second, they wasted space. That was less of a concern on a Mac or bigger iPad, but no matter which iPhone you used, Home could never display more than a handful of devices. Both issues have been problematic for a while, but with the Matter standard poised to bring more devices into the Home app, the issues were bound to get even worse without a redesign.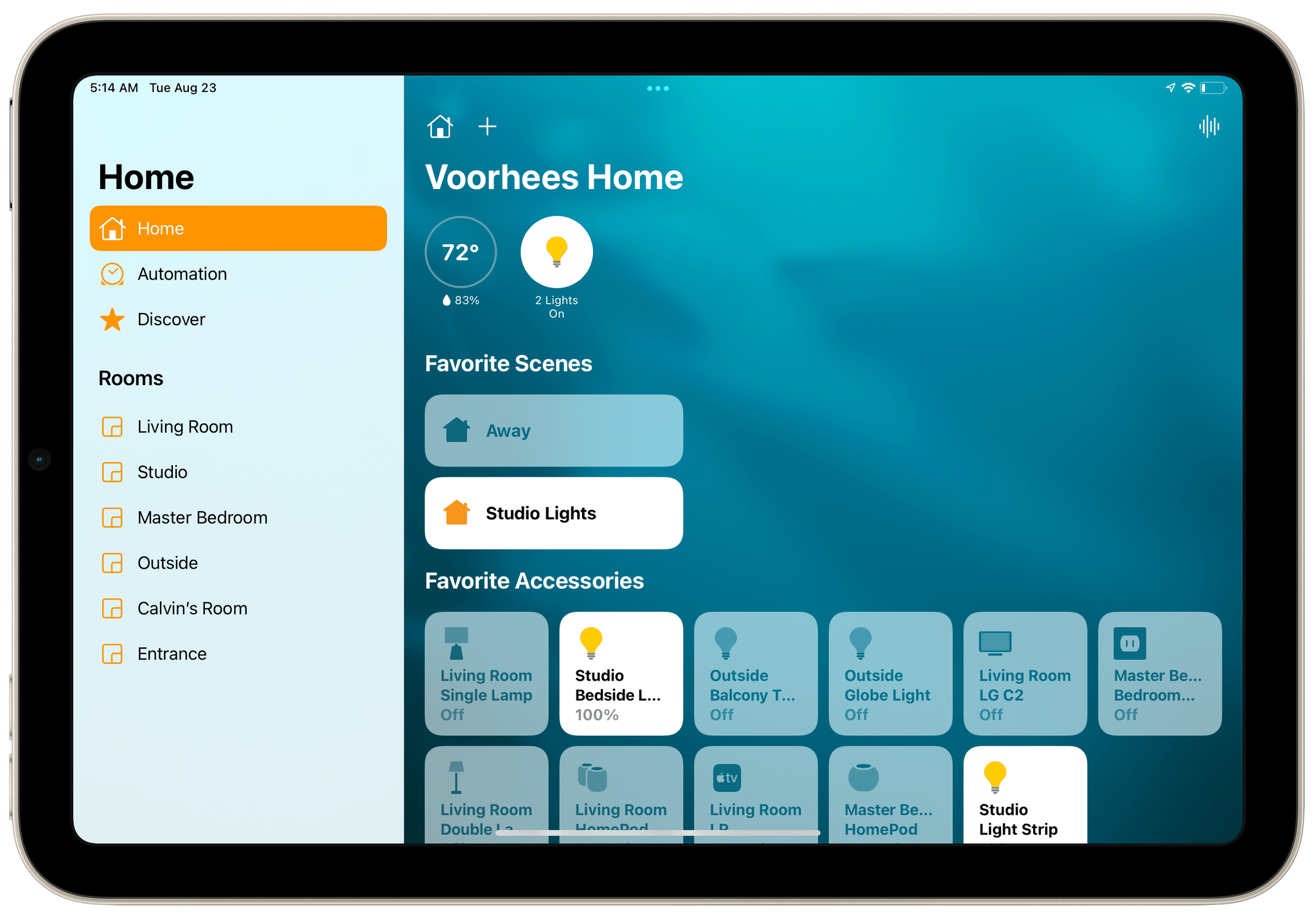 Since Home was first released, Apple has tweaked the iconography available in Home and added a row of status buttons along the top of the app, but the big space-wasting tiles endured. That led me to control my HomeKit devices with Siri most of the time. That's not a bad way to control devices, but it's not as reliable as tapping a button. Plus, the app is just more convenient than Siri in many situations, like when I'm already using my iPhone for something else or when it's early in the morning, and my family is still asleep. That's why I was so glad to see Apple rethink how Home uses valuable screen space and the way devices are organized.