I love the spectacle of CES. It's a relentless firehose of 'new' that's full of over-the-top ideas, vaporware, creepy robots, bizarre gadgets, and, best of all, legit previews of tech that's just around the corner.
CES 2023 hasn't disappointed, even though it doesn't officially start until tomorrow. The show has a little bit of everything this year. As in recent years, though, there are a couple of categories that stand out already. The first category, which I'll cover today, is displays, both computer monitors and TVs, which have become a pillar of CES. So much so that the confetti and champagne bottles of New Year's Eve were barely cleaned up before the press releases began arriving. CES may not start until January 5th, but the days leading up to it have become a sort of pre-game show for the main event.
The other big story beginning to emerge from CES 2023 is devices compatible with the Matter smart-home standard. Matter 1.0 debuted last fall with a lot of promise but a small collection of new devices and updates to existing gadgets. Whether manufacturers can deliver more devices this year remains to be seen, but judging from what's been introduced at CES so far, 2023 is shaping up to be an exciting year for the smart home.
Of course, there are many other interesting stories coming out of CES too. There's a lot of ground to cover, so I'll be splitting our coverage up, starting with desktop displays and TVs. We'll have more on smart home devices, other gadgets, and what I affectionately call 'weird CES' soon.
Computer Displays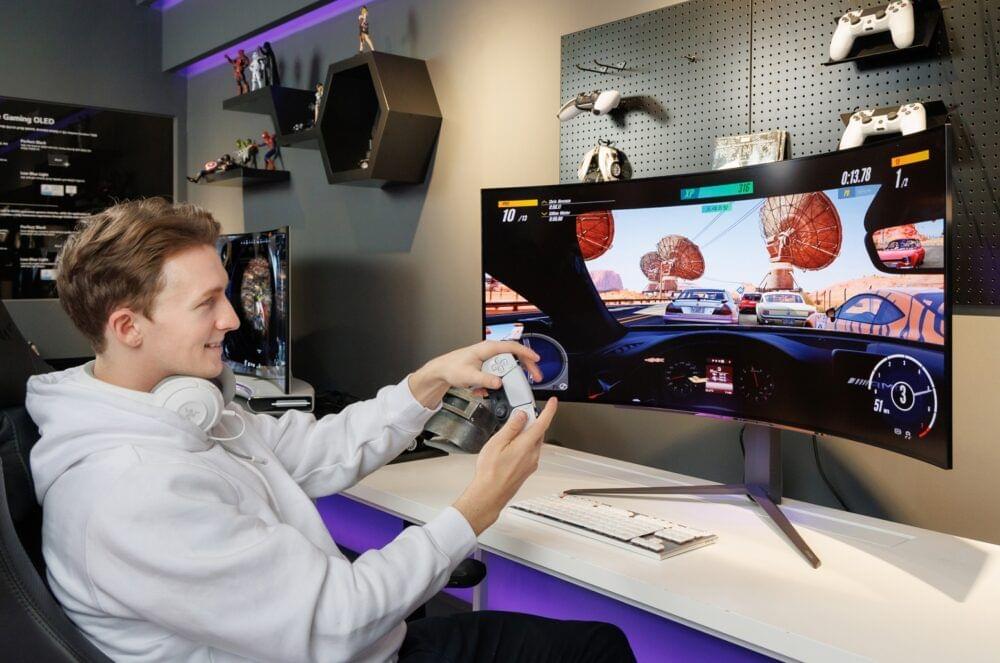 240Hz OLED displays for gaming have arrived, led by LG, which has announced flat 16:9 27" and curved 21:9 45" displays, both of which are 1440p and part of the company's UltraGear lineup. The 27" model is priced at $999, the 45" model is $1699, and both are available for pre-order now. Cameron Faulkner has a preview on The Verge with more details about both displays.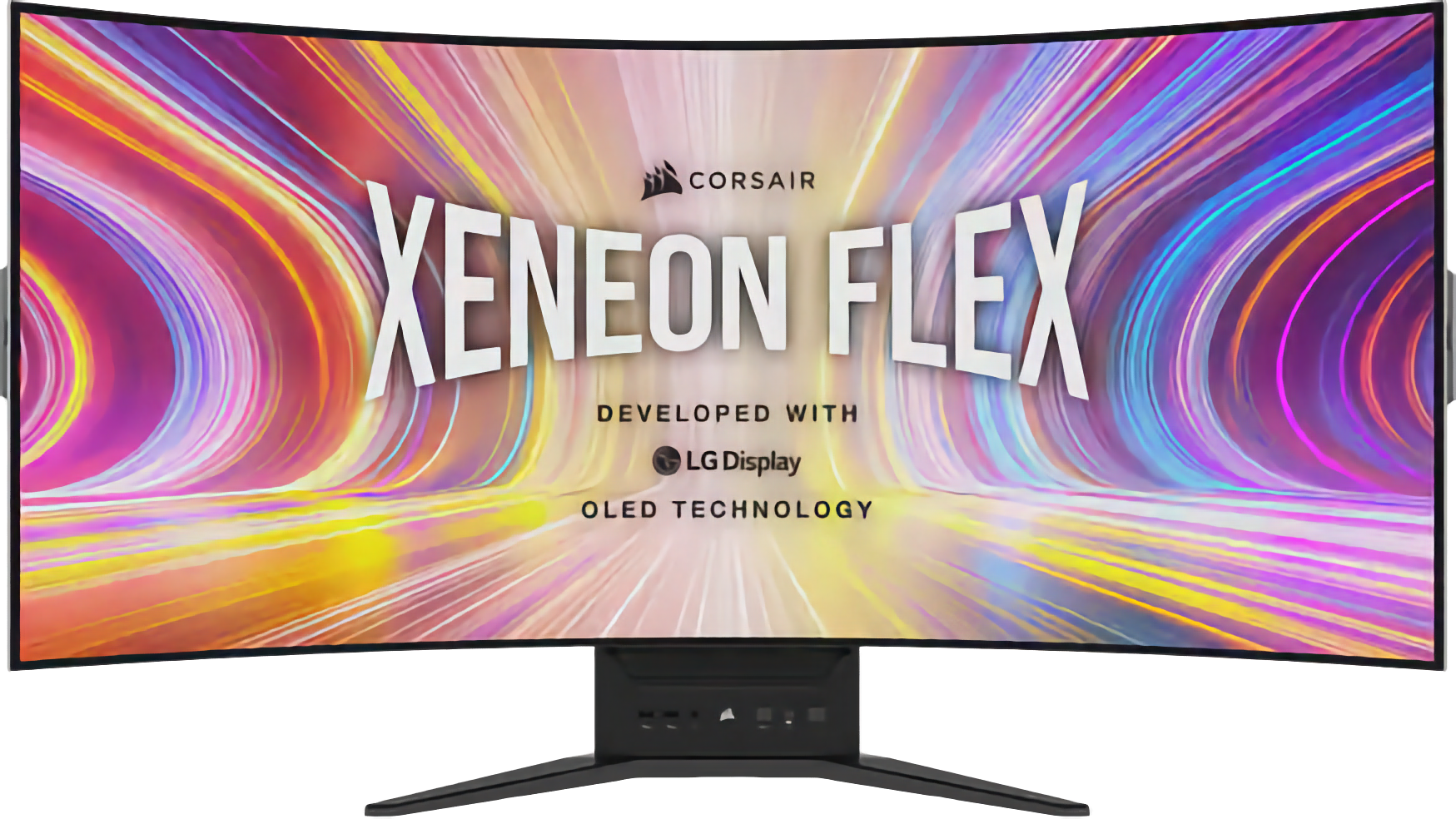 Faulkner also has a review of the Corsair Xeneon Flex on The Verge, which is one of the more intriguing gaming displays announced at CES and available for pre-order now. The company's 45" OLED display is flexible, allowing it to be used as a flat display or curved. Bending the screen is accomplished by squeezing handles on the sides of the $1,999 display. The monitor, which uses the same OLED panel as LG's displays, looks like one of the more versatile options available from any manufacturer, even if the mechanism for flexing the screen is a bit primitive.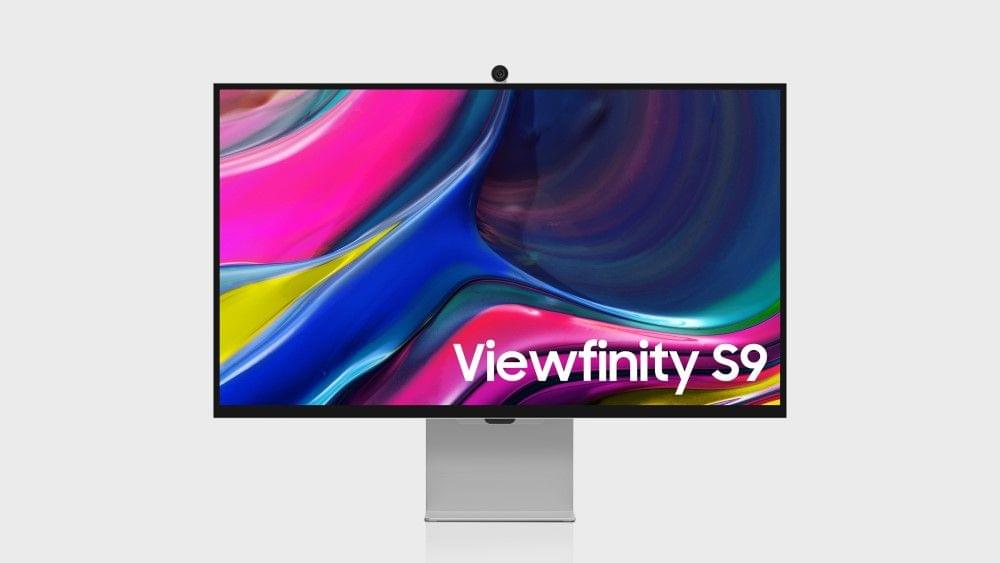 Samsung is continuing the monstrously large gaming display trend with its 57" Odyssey Neo G9, an ultrawide 8k mini-LED display with a ratio of 32:9. Like LG, Corsair, and others, Samsung announced a curved OLED gaming monitor too. The Odyssey G9 OLED, a 49" 32:9 display with a 240Hz refresh rate that can be used to stream video content even if it's disconnected from a computer. Also coming from Samsung is ViewFinity S9, a 5K IPS display for creative professionals aimed directly at Apple's Studio Display. The 27" ViewFinity S9 supports Thunderbolt 4 and includes a 4K webcam.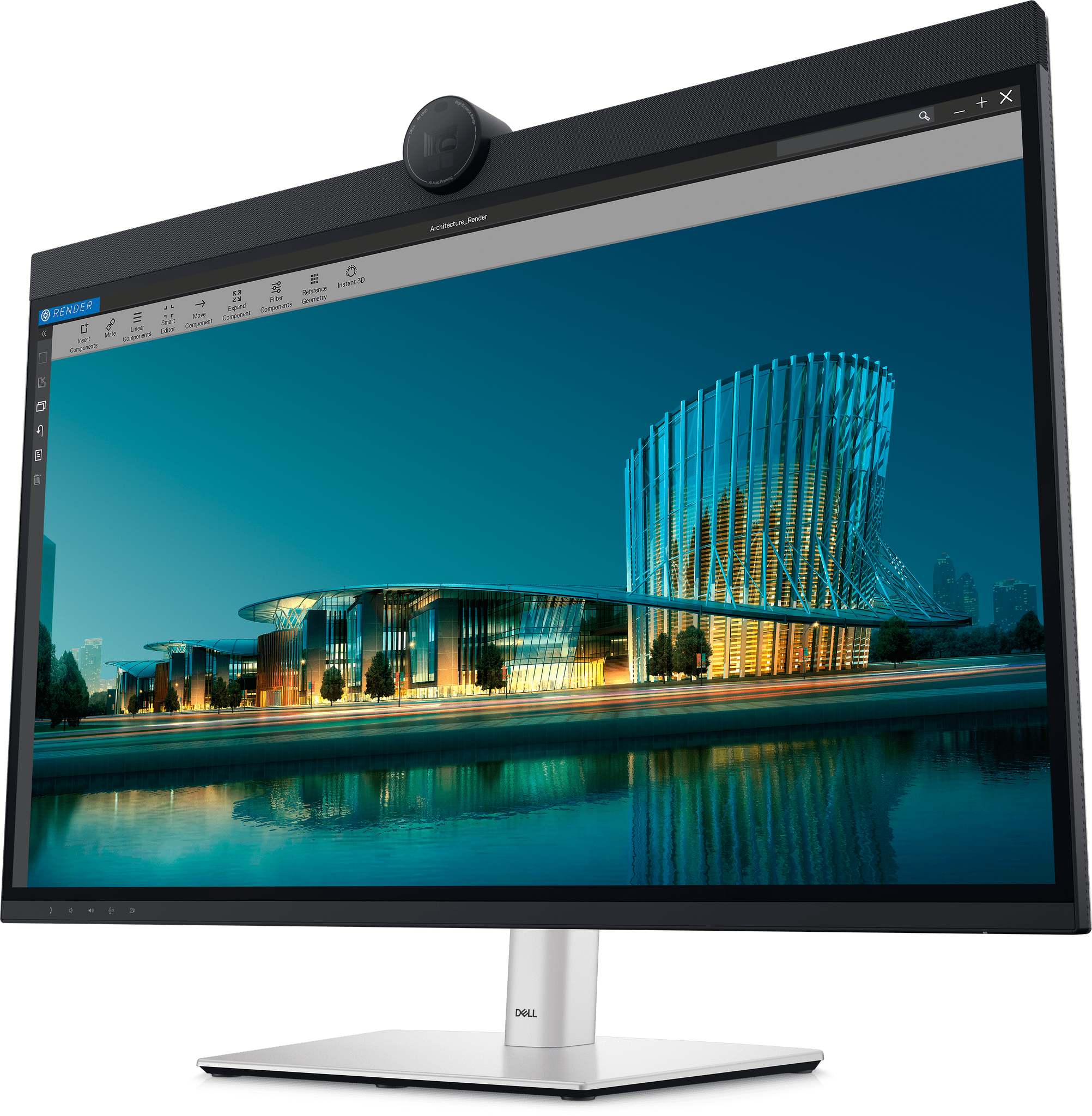 Dell is gunning for the high end of the market, too, with a new 32" 6K UltraSharp display. The resolution and pixel density of the UltraSharp are slightly better than Apple's Pro Display XDR, but the display's peak brightness is significantly less at 600 versus 1600 nits. Another downside is the overall design. The display's frame appears to be plastic, and it has an awkwardly large strip across the top where its webcam is housed. The UltraSharp supports Thunderbolt 4, comes with a much greater variety of ports than Apple's displays, and can be rotated to portrait orientation. There's no word from Dell yet on pricing, but it should be available in the first half of 2023.
TVs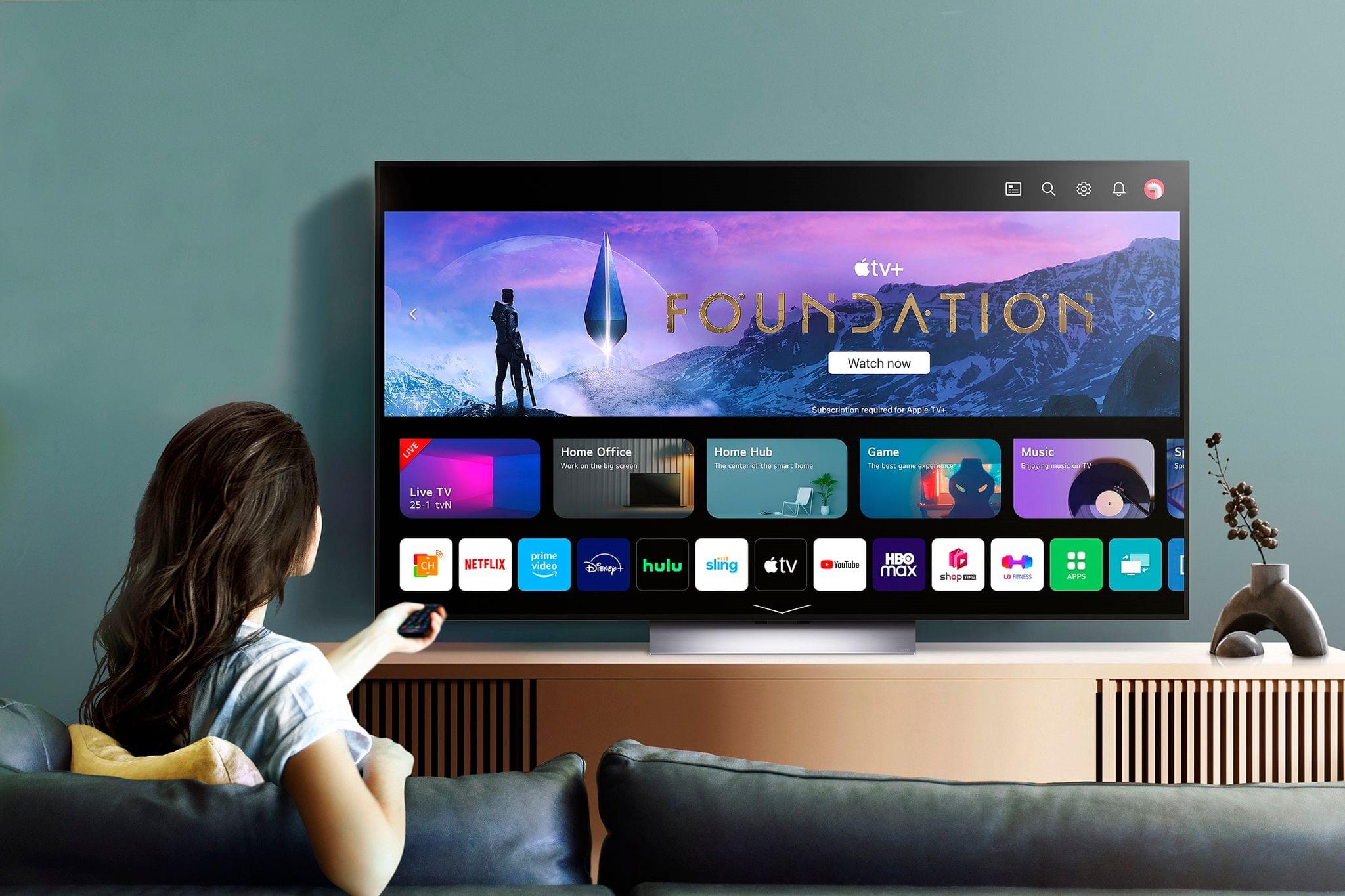 Updates to TVs this year are incremental. LG has revved its flagship line of OLED TVs (the C2 becomes the C3 and the G2 becomes the G3, etc.) with brighter displays and improvements to the software that powers them. The TVs also sport a new chipset that will drive enhancements to AI-powered features.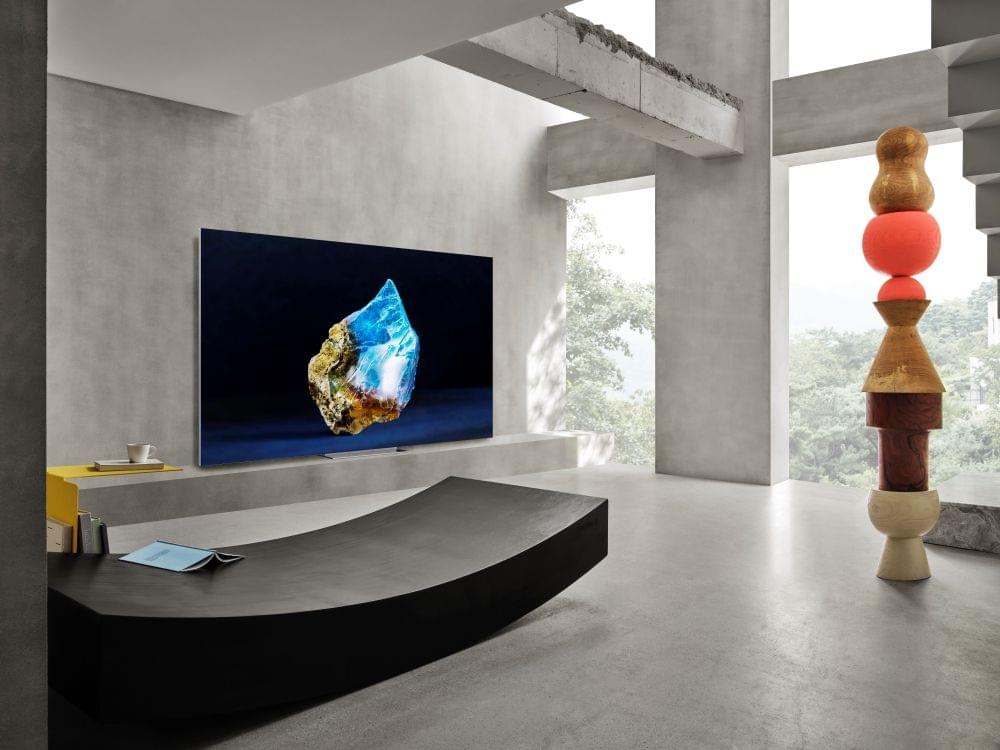 Samsung's CES story is a little different. Last year, the company introduced QD-OLED TVs, which use quantum dot technology not found in OLED TVs from companies like LG and Sony. Those first QD-OLED models were expensive and limited to 55" and 65" models. This year, Samsung is expanding the lineup with a 77" model called the S95C. The lineup boasts a 0.1 millisecond response time and up to 144Hz refresh rate.
Samsung also introduced updates to its line of MicroLED TVs that come in a wide variety of sizes and feature 240Hz variable refresh rates and 2 nanosecond response times.
Perhaps most emblematic of the CES's subdued TV vibe this year is the fact that Sony isn't showing off new TVs at all. Instead, the company is expected to focus on its upcoming PSVR 2 virtual reality device and its EV collaboration with Honda.
---
Alright, that's it for today. Whether you're looking for a gaming monitor or an alternative to Apple's expensive displays, 2023 looks like a promising year to take the plunge and buy a new display. TVs are a slightly different story. If you've recently purchased a new OLED TV, I haven't seen many reasons to upgrade in 2023, given the incremental improvements this year.
There will be a lot more being announced at CES in the coming days. Instead of covering it all, we'll be back soon with more highlights of the best of what we've seen.