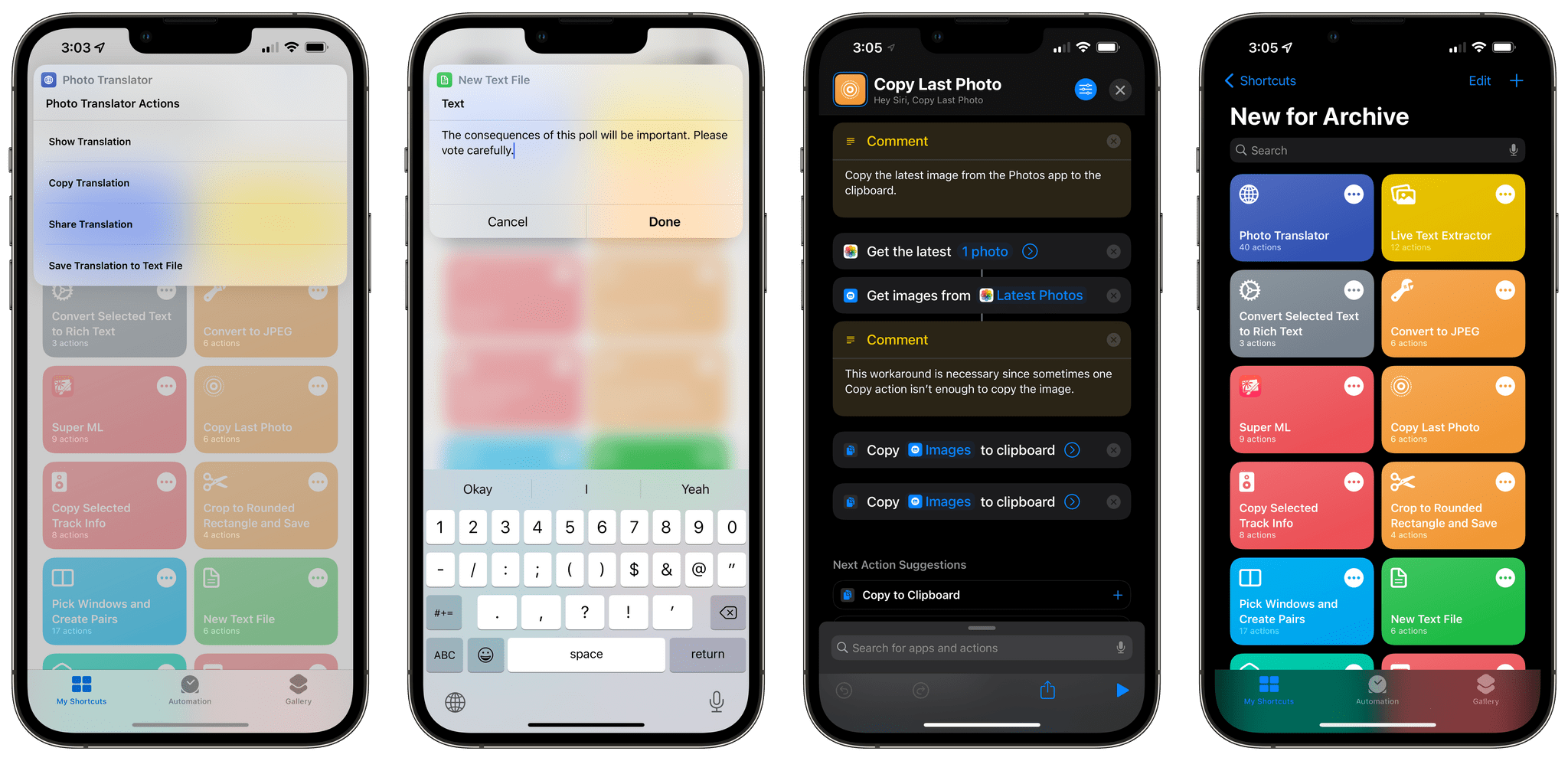 It's Week 1 of Automation April, and as I announced last week, alongside the several initiatives we've prepared for this month-long automation event, I've been working on 30 shortcuts to share with everyone for free on MacStories this month.
Today, I'm pleased to share the first group of 10 shortcuts that will join the other 250 on the MacStories Shortcuts Archive. These shortcuts are a diverse collection of utilities that have been specifically optimized for the latest versions of iOS, iPadOS, and macOS Monterey. Below, you'll find shortcuts that take advantage of new actions for Translate and Live Text; there are Mac-only shortcuts that integrate with Finder and AppleScript; there's even a shortcut that helps you speed up multitasking and window control on macOS.
As always, all the shortcuts I'm sharing as part of Automation April have been tested across all Apple devices and you can install them via the iCloud download links in this story. So grab a good cup of espresso, take a break from the Automation April contest, and let's have a look.