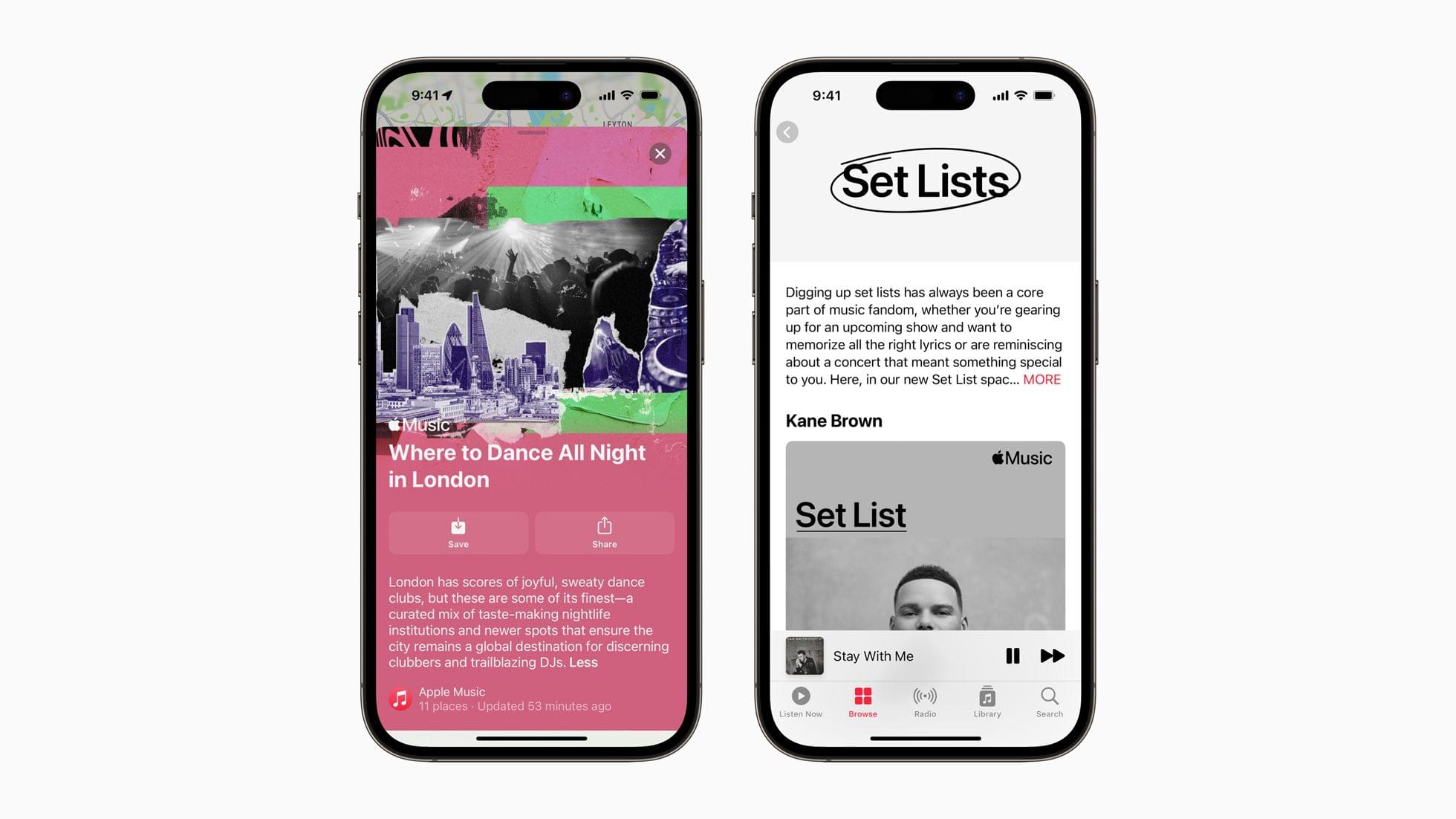 Today, Apple has launched new Apple Maps and Music features for live music fans. Apple Maps has added more than 40 Guides highlighting over 10 venues worldwide. In addition to editorial content about the music scenes in the featured cities, users can learn more about each venue and its upcoming shows using features that the Shazam app incorporated last spring, using information from Bandsintown.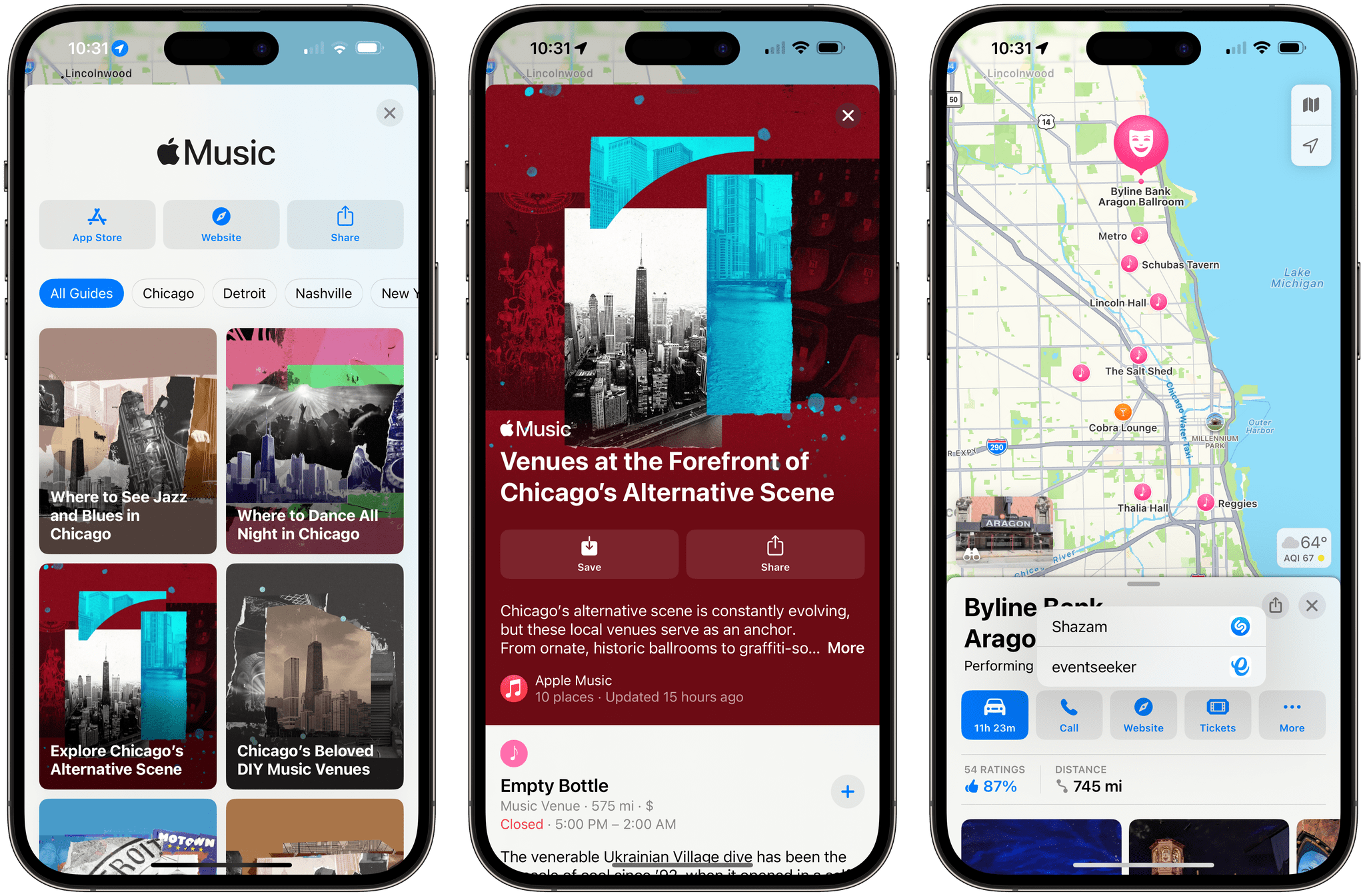 In the Music app, Apple has created a new category called Set Lists that offers information about major artists' concerts, along with a playlist of songs they're playing on tour. Apple's press release says users can browse upcoming shows of the artists spotlighted in Set Lists using the same Shazam tools that power the similar Apple Maps feature too.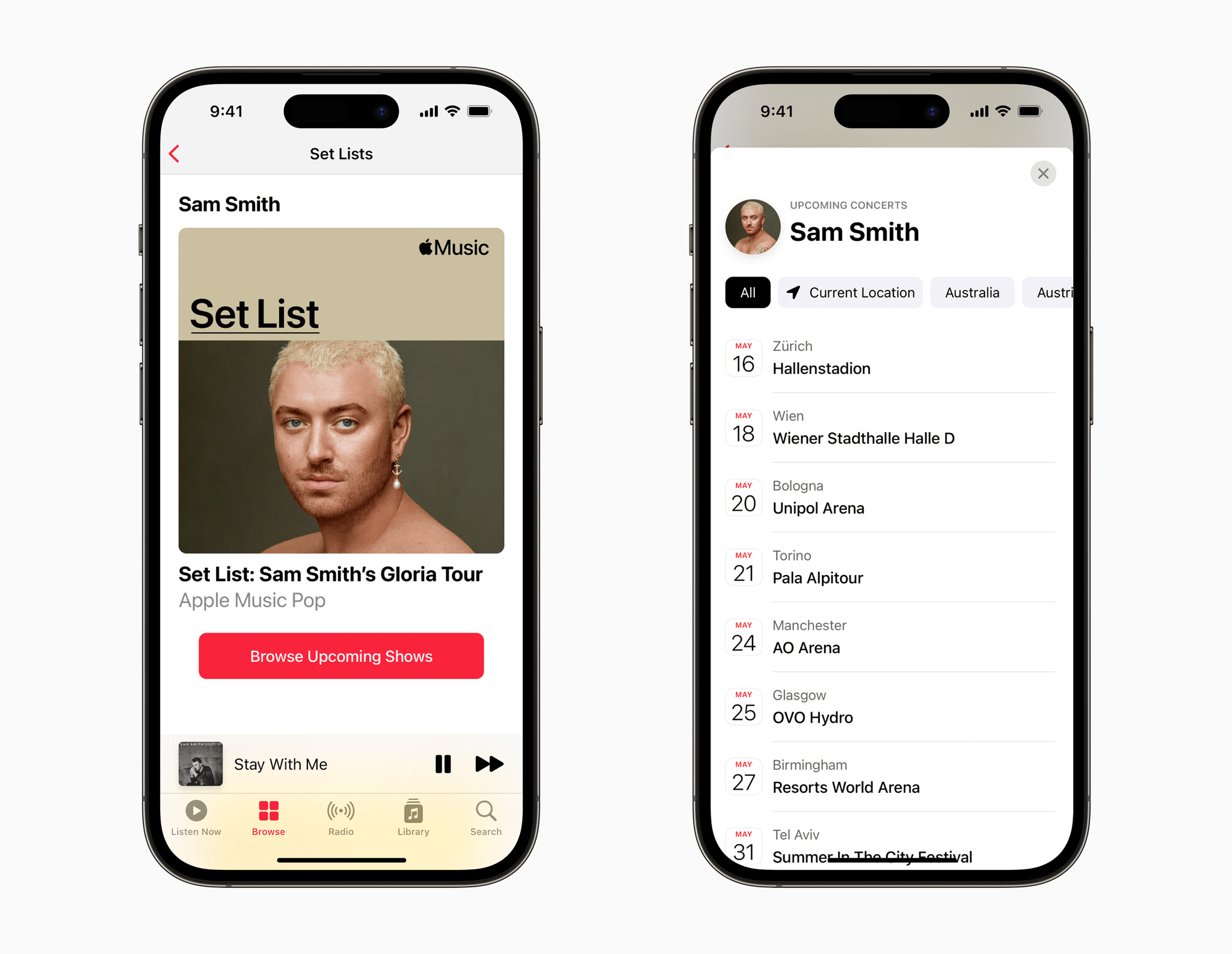 The new Apple Music Guides announced today include Chicago, Detroit, Los Angeles, Nashville, New York City, San Francisco, Berlin, London, Paris, Vienna, Tokyo, Melbourne, Sydney, and Mexico City. To view the guides, you can visit apple.co/MusicVenues. Set Lists are beginning to appear in Apple Music, too, although as of publication, I've only been able to locate them via search. Later, you should be able to browse all Set Lists at apple.co/setlists too.
It's fantastic to see Apple Music and Maps expanding into live music. These sorts of features are something that Federico and I have been hoping Apple would implement for years, and I hope with time, we'll see more guides for more cities around the world as well as a growing collection of Set Lists.