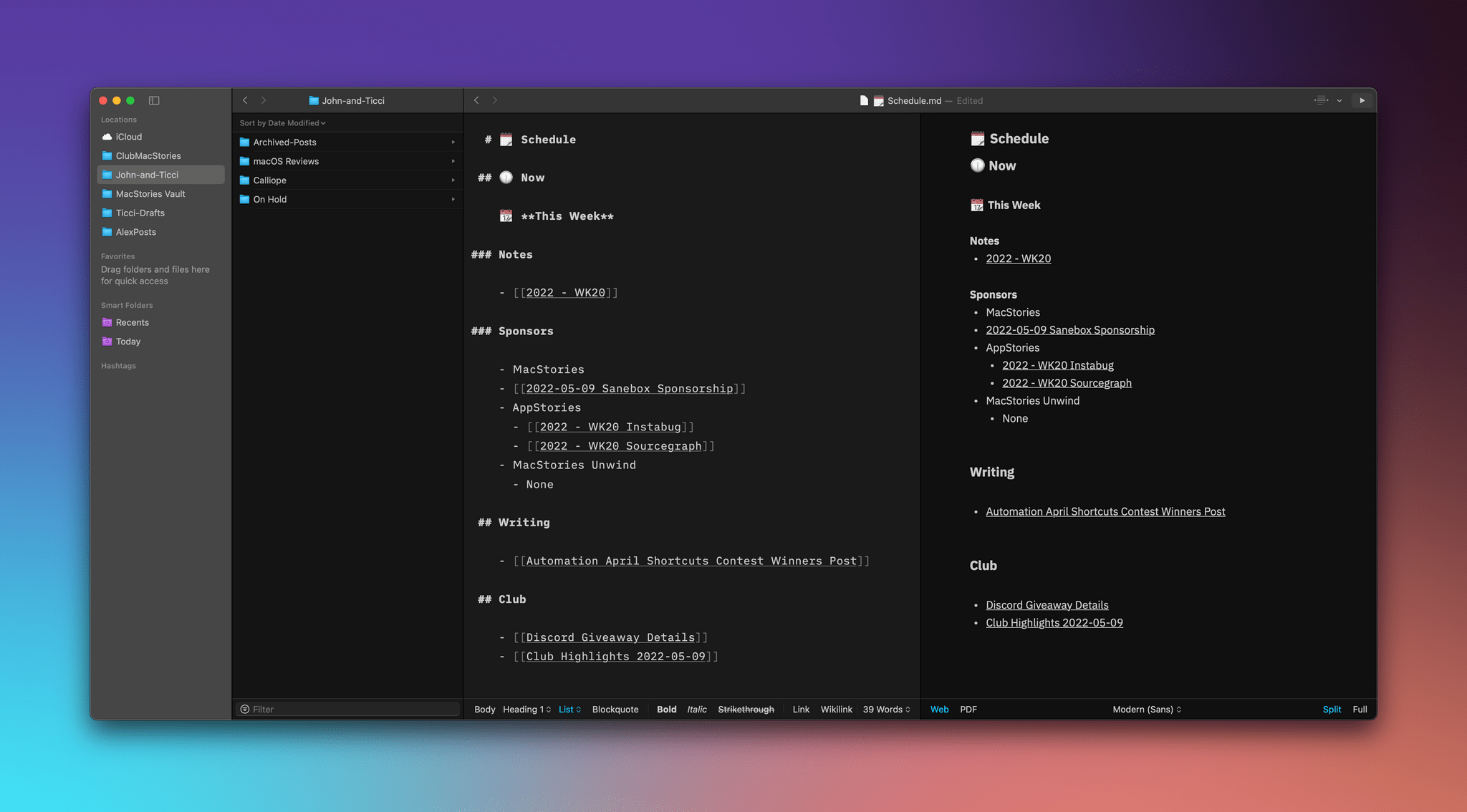 iA Writer has long been one of the premier text editors on Apple's platforms. The app's design is top-notch, and it offers a feature set that makes it among the best options for writing in Markdown. Best of all, the app's features stay out of your way while you're writing. They're easy to access, but they aren't a distraction. That's as true of iA Writer 6 today as it was with previous versions.
However, the Markdown text editor market is changing rapidly, with tools for creating interlinked notes and documents in a variety of ways that have quickly become table stakes for text editors and note-taking apps alike. iA Writer 6, which is available on the iPhone, iPad, and Mac, is a response to those changes that fits comfortably with the app's existing feature set and design. The update doesn't go as far as an app like Obsidian when it comes to internal links. Nor is it extensible with plugins. However, for many users, I suspect iA Writer's impeccable design and thoughtful features will outweigh its lack of certain power-user features.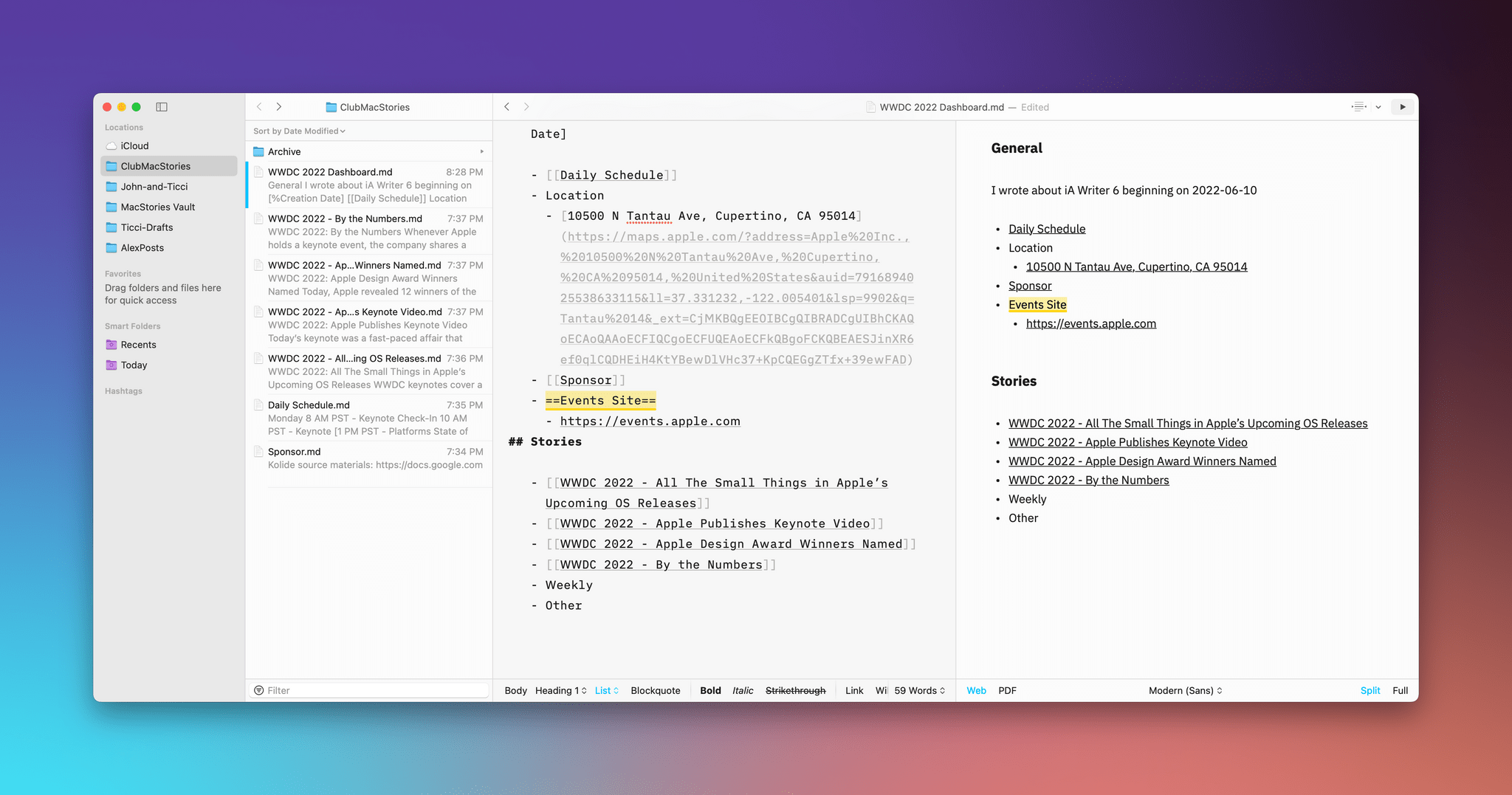 We've covered iA Writer many times in the past, so I'm going to focus this review on what's new in version 6, starting with its marquee addition: wikilinks, which are internal links from one document to another. As in other apps, creating a link between documents is as simple as surrounding the linked text with double square brackets.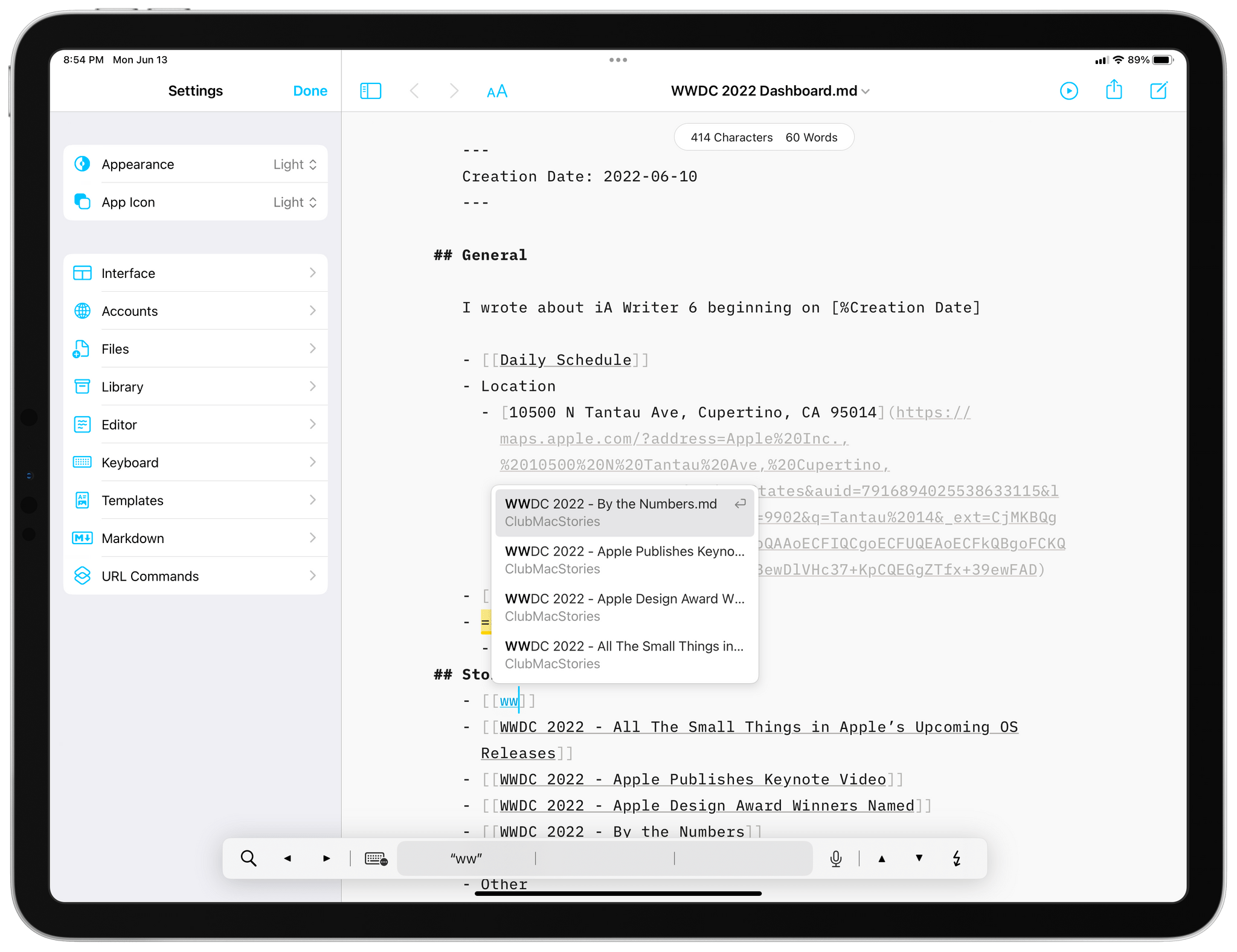 When you type two left square brackets, iA Writer will use the next text you type as a search query to see if you have a matching document in the app's Library. As you begin typing, the text editor's autocompletion window pops into view with a list of matching documents, which allows you to use the arrow keys to quickly pick a linked document.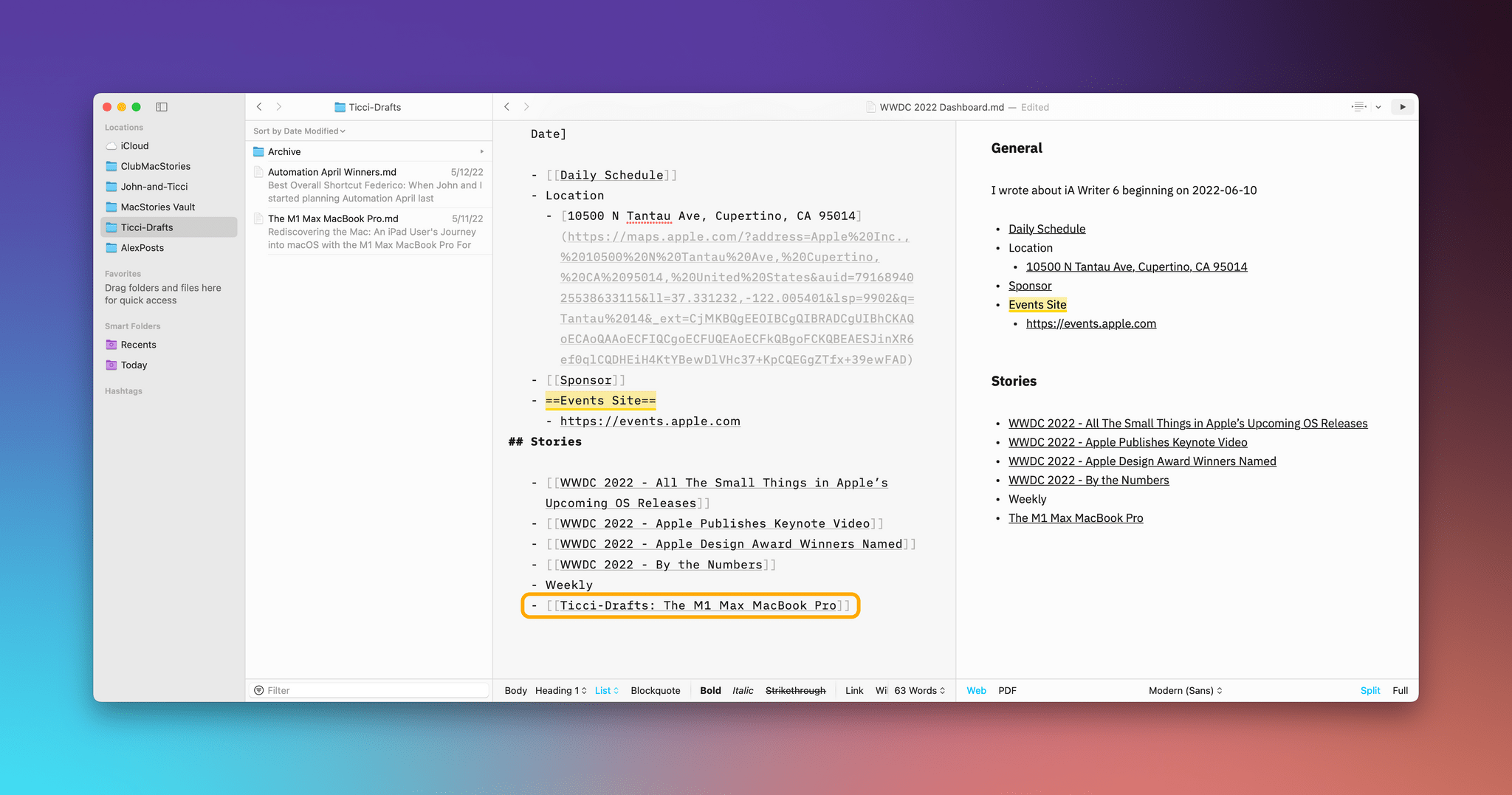 iA Writer searches across locations in the app's Organizer panel too. For example, I have an iCloud folder, four GitHub repos, and my Obsidian vault saved as iA Writer locations, and iA Writer's autocompletion feature searches across all of them when creating a link. Links to documents in iA Writer Locations outside the one you are currently using are created with the following format [[Location: Document Name]]. If a match isn't found in your Library, closing the double square brackets creates a new document with the name you typed into the brackets.
As you follow internal links from one document to another, you can retrace your steps using iA Writer's back and forward buttons and menu options. However, unlike Obsidian, iA Writer doesn't include a backlink feature that shows you a list of all documents that link to the current document. The difference means that although you can move linearly from one internally lined document to another and back again in iA Writer, you cannot hop to another note that links to the one you are viewing if it wasn't part of the path you took to the current document. That's a limitation that won't be a deal-breaker for a lot of people, and it's similar to how other popular text editors like Bear implement cross-note linking, but it's worth mentioning for anyone who is deeply into bi-directional linking. It's also worth noting that internal links aren't updated if you change the name of one of the documents to which you've linked.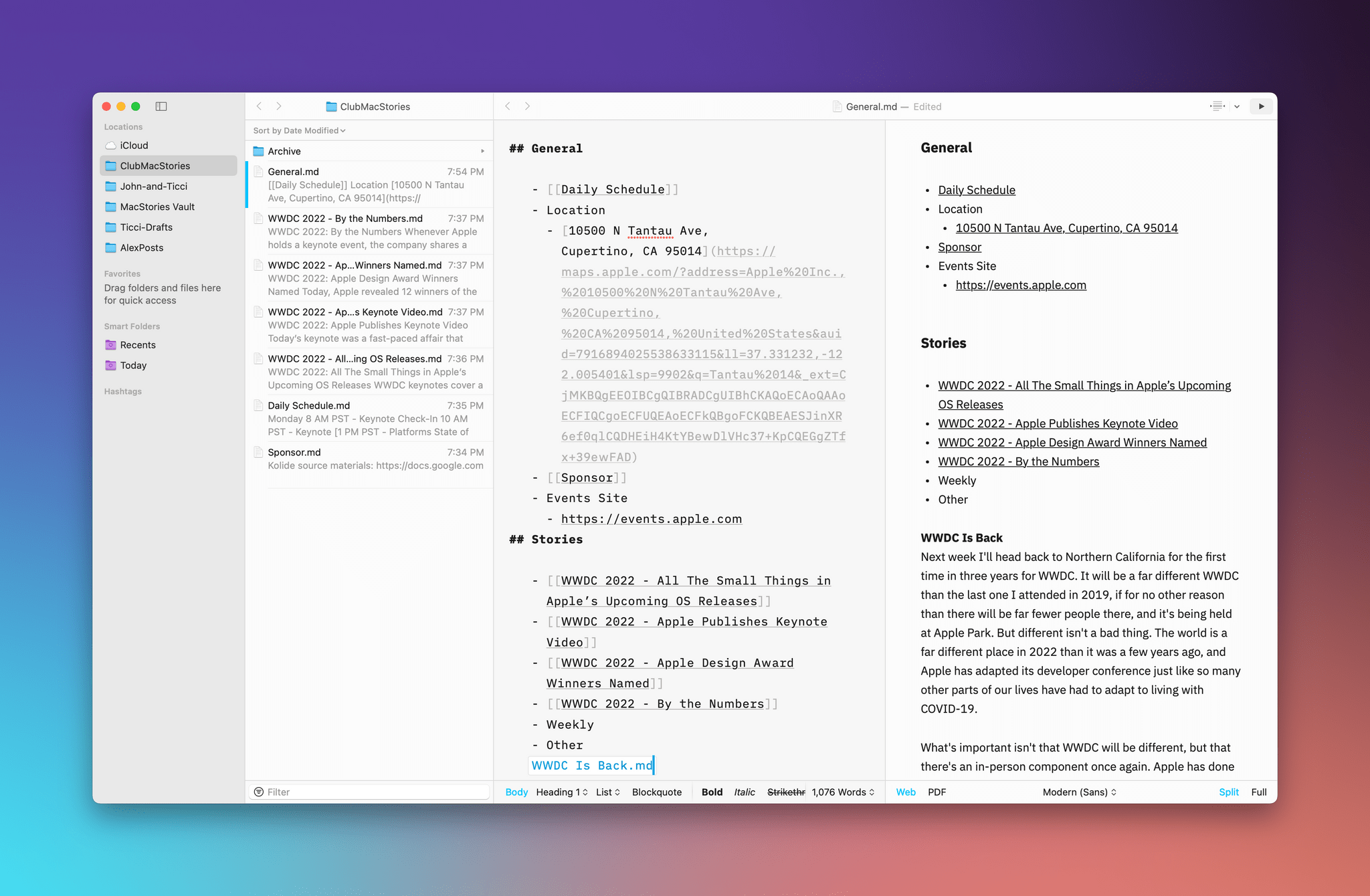 iA Writer's autocompletion feature works with content blocks and tags too. Content blocks are a way to embed the content of one file into another. With iA Writer 6, type a slash character and begin typing the name of a file. As with wikilinks, the app will suggest files in your Library. Pick one to add as a content block, which will appear in the format '/document.md' in iA Writer's editor. Switch to preview mode, and the entire contents of the document block you added appear inline. iA Writer can also autocomplete tags anywhere in a document based on any you've used before.
Also known as YAML frontmatter, iA Writer now supports metadata. Key/value pairs placed between sets of three dashes at the beginning of a document can be used as variables in the document and will not appear when it is exported or previewed. In the body of a document that includes metadata, enclose the metadata key in square brackets with a % symbol at the beginning of the variable name like this: [%Creation Date] and the variable will be replaced with its value throughout your document. Here's how it looks in practice: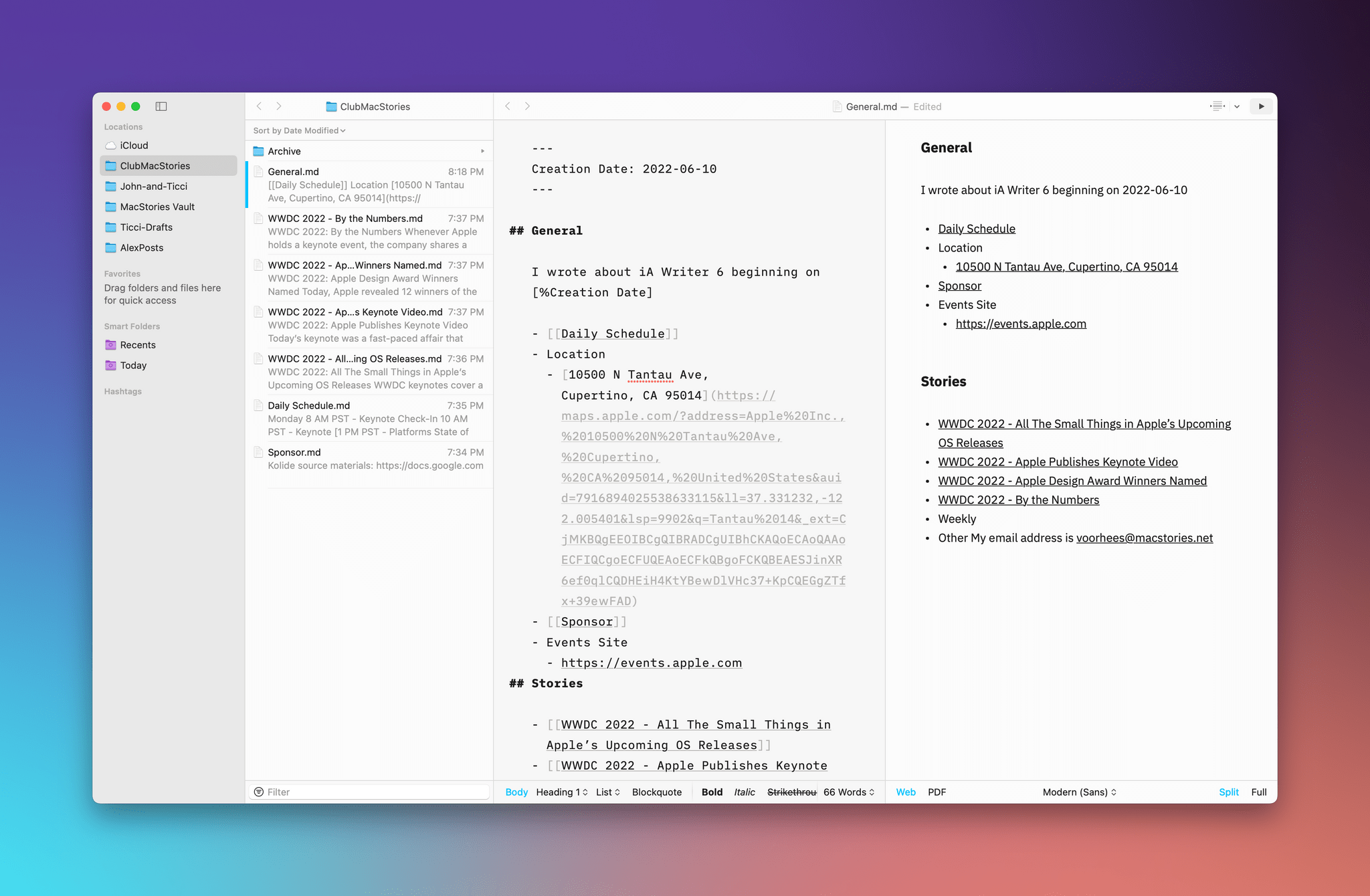 iA Writer 6 also supports global metadata that can be defined in the Markdown section of the app's preferences and content block metadata that is added after the content block and may but doesn't have to be surrounded by triple dashes. Images support title, height, and width metadata too.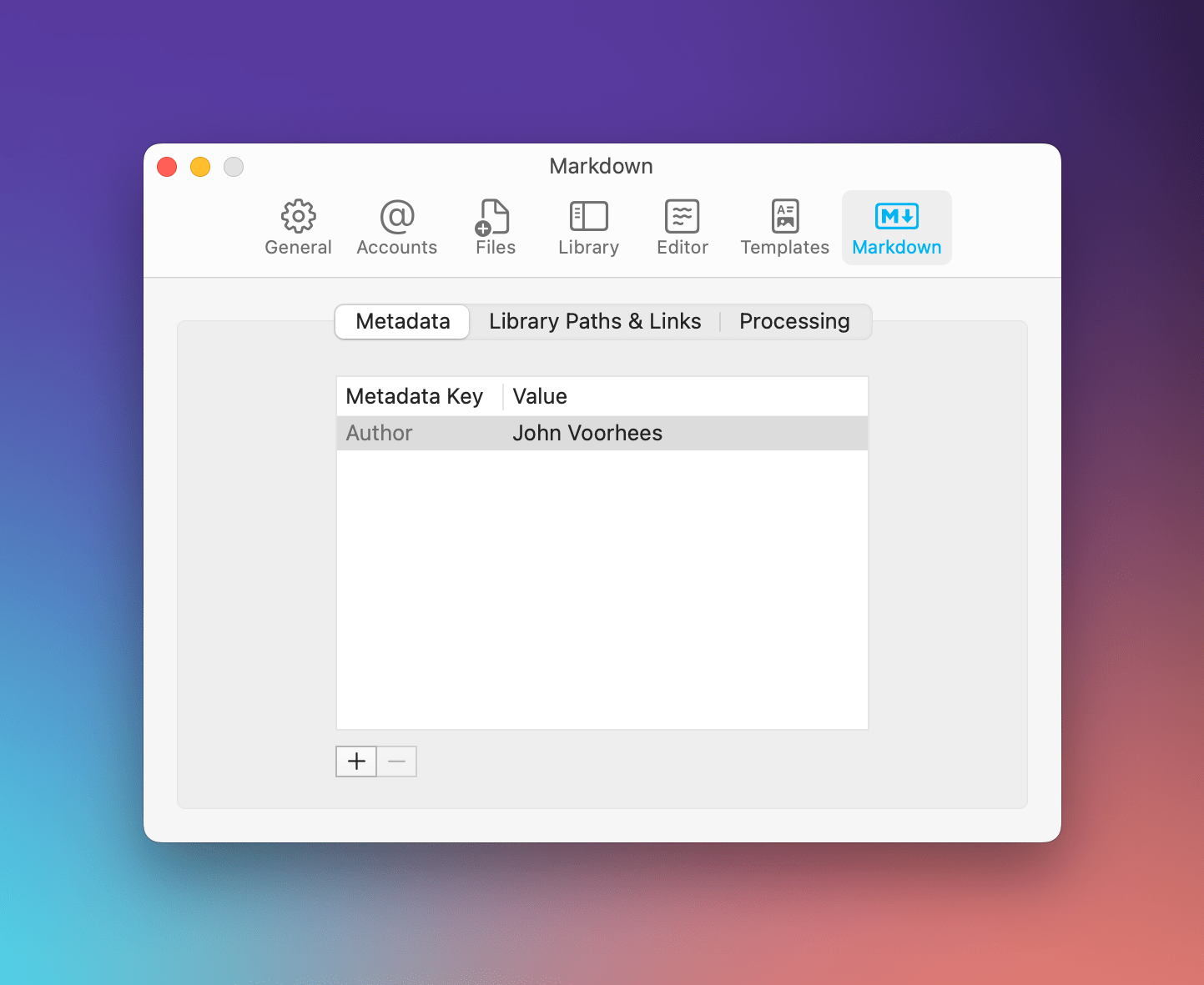 iA Writer includes a handful of additional changes worth noting too. By holding down ⌘ and swiping on the editor or preview pane, you can navigate backward and forward through your document history. Likewise, holding down ⌘ and swiping across the Library provides a fast way to navigate its history. Web links and email addresses are autodetected by iA Writer, and if you ⌘-click on them or press ⌘⏎ when the cursor is inside the text, they'll open in your browser or start a new email message, respectively. Plus, completed tasks are struck out and dimmed, there are six new highlight colors for emphasizing text, and there's a new lightning bolt arrow button on the iPad version's toolbar for quick access to common formatting controls. Finally, it's worth checking out the app's complete release notes because there are several additional small 'quality-of-life' changes and changes to keyboard shortcuts worth reviewing.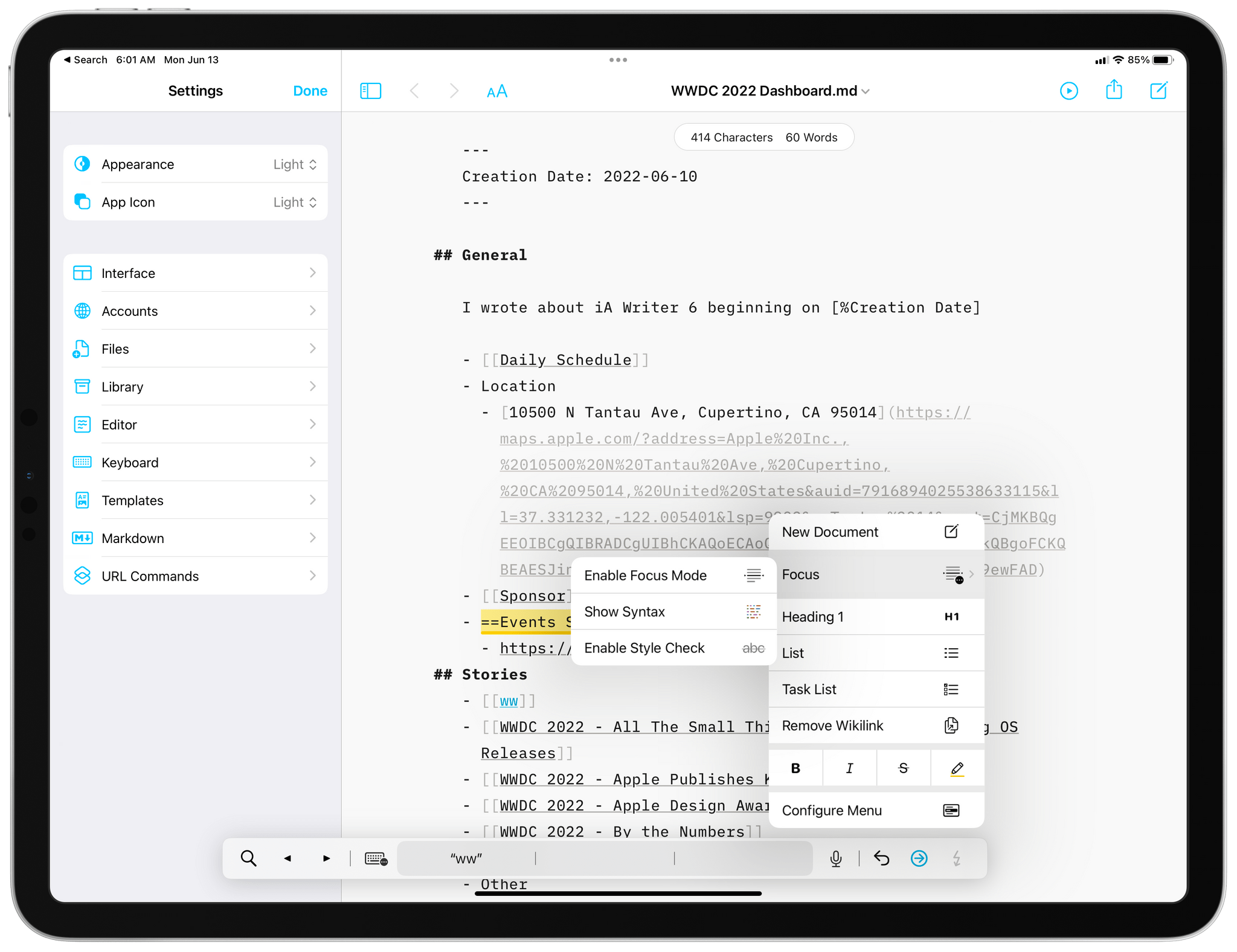 ---
Document linking has become a must-have feature among note-taking apps and text editors, so it's great to see iA Writer add it, although I would like to see the app expose backlinks too. What I appreciate most about iA Writer's latest update, though, is the way it exposes connections to other documents and handles tags. The app's autocomplete engine is fast, easy to use, and stays out of the way until you need it. Whether you're linking to another document, creating a content block, or adding a tag, iA Writer makes the process painless to do without taking your hands off the keyboard. The design eliminates the overhead of browsing for other documents and tags in a way that is consistent across the app's features, making it feel natural immediately.
iA Writer 6 is available from the App Store as a free update to existing users.