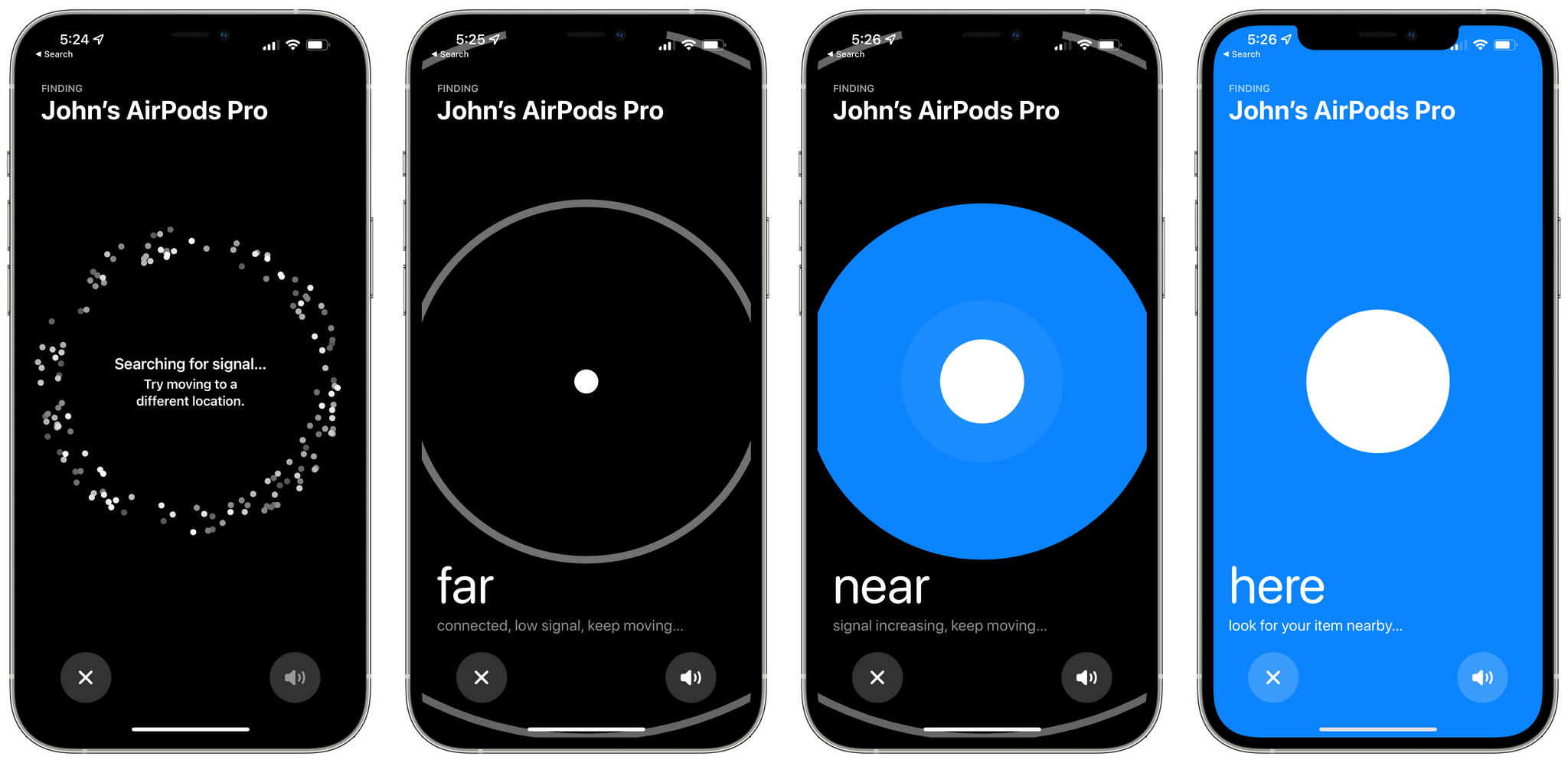 Yesterday, an AirPods firmware update was released, enabling new Find My features for Apple's wireless headphones. Before the update, you could use Find My to see the last spot they were used, but that wasn't always helpful if you carried them around for a while without opening the case before losing them.
With the firmware update, it's easier to find misplaced AirPods Pro and AirPods Max. From Find My, choose your AirPods, and tap on the Find button. The app will begin searching for a signal and will suggest moving to a different location if it can't find anything. In my tests, the time it took to locate the signal of my AirPods Pro varied from around 30-60 seconds when they were nearby.
Once Find My detects a signal, it will tell you whether your AirPods are nearby or far away, allowing you to move around to pinpoint the location. There's also an option to play a sound through your AirPods to help locate them, which is handy once you're close to them. However, with my AirPods Pro in their case, the sound playing from my AirPods Pro was understandably a little hard to hear. Also, you don't have the benefit of the directional arrows you get when searching for an AirTag.
The feature worked well sitting at my desk with my iPhone and AirPods Pro sitting within sight of each other, but that's not a realistic scenario. To get a better sense of the process, I put my AirPods under a pillow and blanket on our couch in another room on the same floor of our house. I went back to my office, opened Find My, and waited to see if it could pick up the signal roughly 10 meters away in a different room.
After about 30 seconds, Find My picked up a weak signal reporting that my AirPods Pro were far away. I began slowly walking through the house, watching Find My as it updated the distance to my AirPods from far to near and eventually 'here.' As I walked around and Find My updated, it provided haptic feedback with increasing frequency as I got closer to my AirPods Pro. I tried playing a sound on the AirPods Pro, but the pillow and blanket made the sound impossible to hear. However, the sound wasn't really necessary because by the time Find My reported my AirPods as 'here,' I was right on top of them anyway, and they were easy to locate.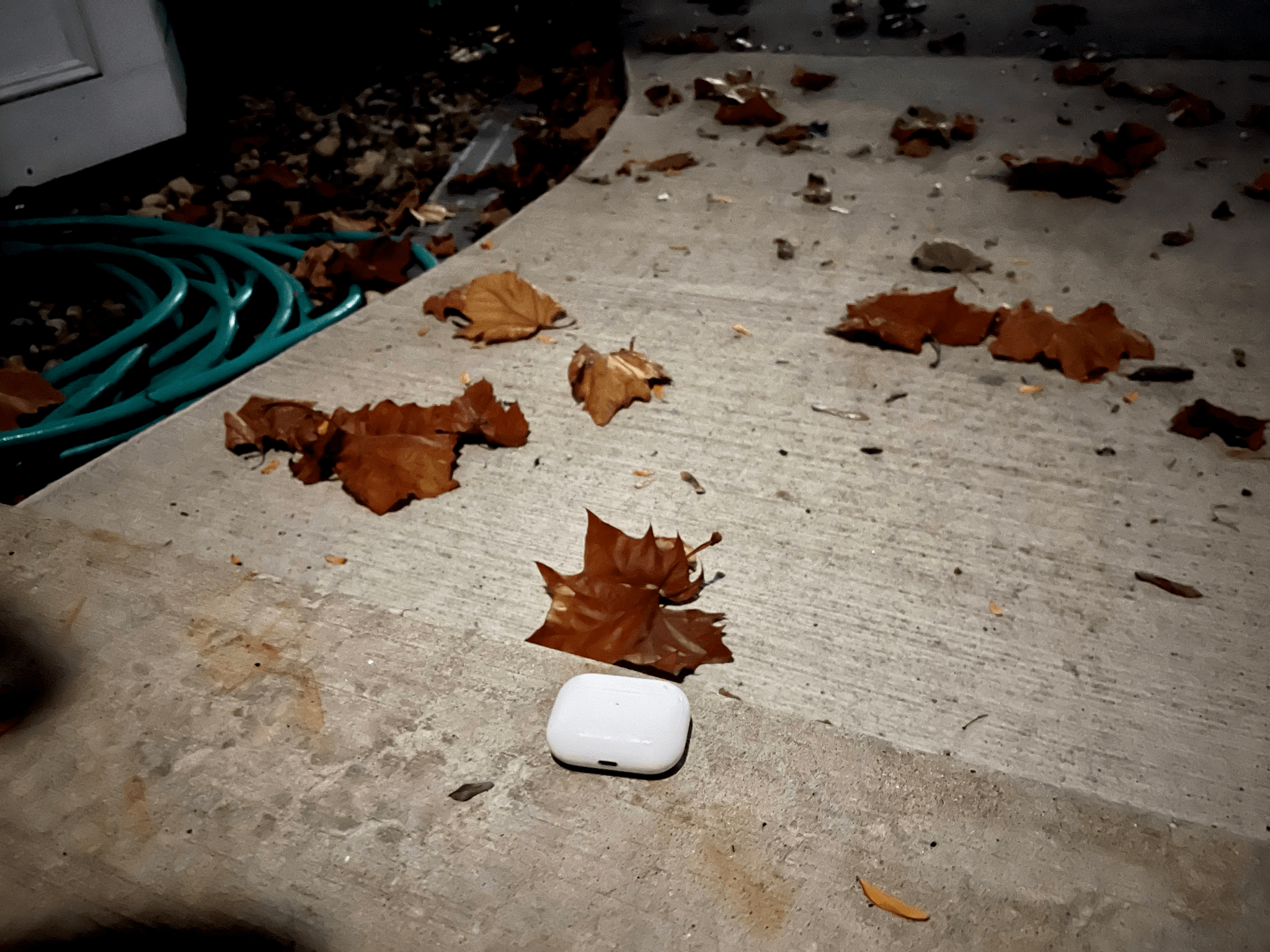 I also tried putting my AirPods Pro just outside my back door. Find My took a little longer to find a signal, and I had to be a little closer to the AirPods, but even though more walls, Find My picked up a signal.
I've only tested the new Find My feature in contrived scenarios so far, but I was impressed with the process. The feature isn't going to pick up a signal if your AirPods are far away, but more often than not, I've simply misplaced my AirPods somewhere at home, and Find My should be perfect for that.