Tropico is a franchise that's been around since 2001, but today marks its first time on an iOS device courtesy of Feral Interactive. Ruling a banana republic in the Caribbean as El Presidente is a natural fit for the iPad's touch interface. Whether you're navigating around your island nation or building out its infrastructure, touch makes the interaction with the game's environment feel natural and tactile in a way that pointing and clicking with a mouse or trackpad can't. Add a steady pace of challenges to overcome as a leader, and the results are terrific.
Tropico is an iPad-only game at the moment but is slated to come to the iPhone next year. The game requires a 5th or 6th generation iPad or any iPad Pro model and about 2.5GB of available storage. I've been playing on the latest 12.9-inch iPad Pro both locally and connected to an external 4K display, and the game looks fantastic on both. Together with the soundtrack of Latin tunes, Tropico envelopes you with its island mood immediately.
As the dictator of an island nation, your goal is to stay in power. Navigating around the island is effectively the same as using Apple Maps. You pinch to zoom and swipe to move from one part of the island to the other. Changing the camera's perspective is accomplished with a two-finger swipe.
The game includes Campaign and Sandbox modes as well as basic and advanced tutorials. I haven't spent much time in the tutorials, but they are an excellent place to start if you've never played a Tropico game or want to get the hang of the controls that are unique to the iPad before diving in deeper.
In campaign mode, which includes 15 missions, you start on Bananas Island with the objective of exporting 8000 units of agricultural exports. Doing that requires you to build farms to grow crops, house your workers, build them clinics for healthcare, and make sure roads and other infrastructure is in place. In my first run-through of Bananas, I built several farms, a couple of garages, two churches, apartments, tenements, roads, schools, restaurants, a pub, and a museum. Of course, that was over a significant amount of time. Before I started exporting goods, money was tight, and I had to carefully balance keeping citizens happy and healthy with the threat of going broke.
That kind of balancing is the key to simulator games like Tropico. Early on, it's important to resist the temptation to build like crazy because things come up. Citizens protest and need healthcare, teachers and doctors need to be hired, and various political factions maneuver to replace you in elections. That and a myriad of other problems require money to fix, and it's far too easy to run out of cash or strike bargains with third parties to stay afloat that come back to bite you later. As you get a sense of what you need to do to stay in power, your coffers will fill with cash allowing you to develop your island more quickly. Once you complete a campaign, new islands with different challenges are unlocked.
Sandbox mode allows for free-form play without pre-defined objectives. There is a long list of pre-built islands to choose from with Easy, Moderate, and Hard difficulty levels. Though pre-built, several variables can be adjusted when setting up any of them, which will impact gameplay. You can also create a completely custom island using the 'Generate Island' option.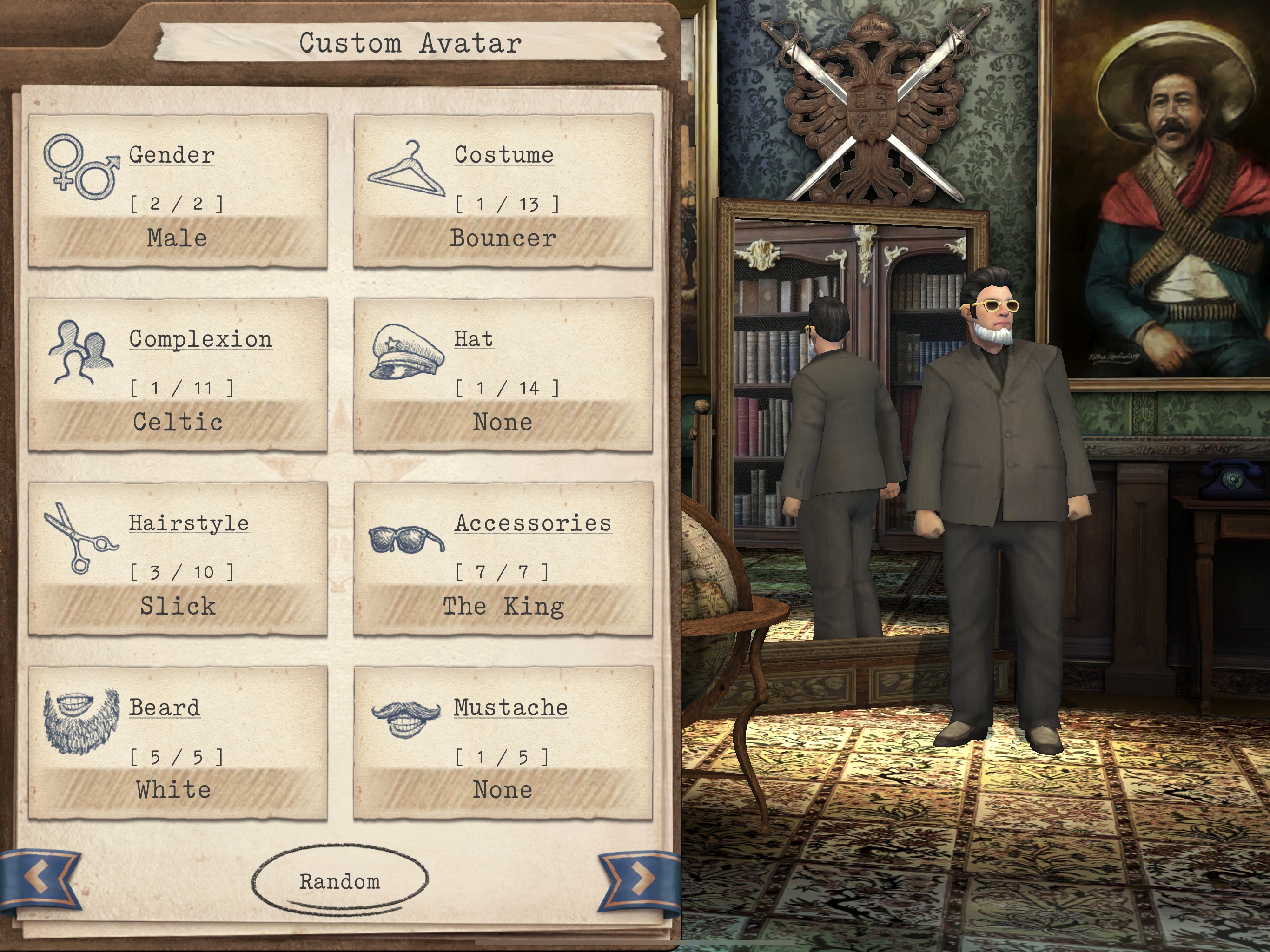 In both modes, everything is managed from the dictator's desk that sits along the bottom edge of the screen. From there, you can access statistics about your nation, control your character's activities on the island, issue edicts, access building tools, and more. Each area is chock full of information and options to choose, all of which have consequences for you as ruler.
You can tell that a lot of effort went into making Tropico feel at home on an iPad. There are little touches like the buildings that snap to roads and the way you can add roads by long pressing on the end of one and dragging out a new segment. The information panels are full of links to other data and the tools too, which meant that despite the game's complexity, I never felt like I was more than a tap or two away from what I wanted to do.
If you haven't played a version of Tropico before, I'd suggest working through at least a portion of the tutorials to get your bearings and see what's possible. I also think campaign mode is the best place to head next because having an objective gives the game added focus, which helps you find your way through its tools. Sandbox mode though is my favorite part of Tropico. Once you get a hang for how the game works, it's fun to try a variety of challenging islands and scenarios to see how long you can survive as ruler.
There's far too much going on in Tropico for me to describe everything you can do and I wouldn't want to spoil it either. After all, half the fun is discovering what you can do. I love simulation games and haven't played one in a while that grabbed me the way Tropico has. The game does an excellent job ramping up the difficulty gradually for newcomers and includes a depth of competing variables and construction options that means no two games are ever the same. That makes for an absorbing experience that's hard to put down, and one I expect I'll be playing a lot over the holidays.