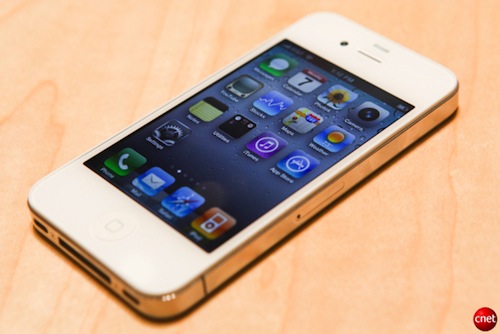 According to a note by analyst Ming-Chi Kuo reported by AppleInsider, Apple may be ready to start shipping the long-awaited white version of the iPhone 4 next month after multiple delays in 2010. The last delay announced by Apple in October pushed back the release of the white unit, initially expected to launch in June 2010 alongside the black iPhone 4, to Spring 2011. An April launch sounds right on schedule with the previous announcement and recent speculation pointed to Apple using a new Japanese paint to fix the manufacturing problems with the white iPhone.
Manufacturers will initiate production of the GSM-based iPhone 4 version in white enclosures and begin dispatching them to Apple ahead of general availability planned for next month, Concord Securities Analyst Ming-Chi Kuo told AppleInsider. Apple has made changes the "film material to solve the full-lamination problem that [was] the reason why white iPhones [were] delayed," he added. The handset was first scheduled to debut last June. Kuo did not provide a timeframe for a white CDMA-based iPhone.
Indication of solved manufacturing issues is also provided by the iPad 2, which is going to launch later this week in two different models: black and white. Steve Jobs stressed on stage last week that the white iPad 2 will be available on day-one. The iPhone 4, however, has a white painted color both on the front and back glass enclosure, whilst the iPad 2 has a flat aluminum back.
Apple is also rumored to be considering a white version of the iPhone 5 for a summer 2011 launch. The white iPhone 4 recently showed up on various international carrier websites and Best Buy internal inventory system, leading to speculation that Apple has finalized the launch details and is preparing for a worldwide rollout in the coming weeks.