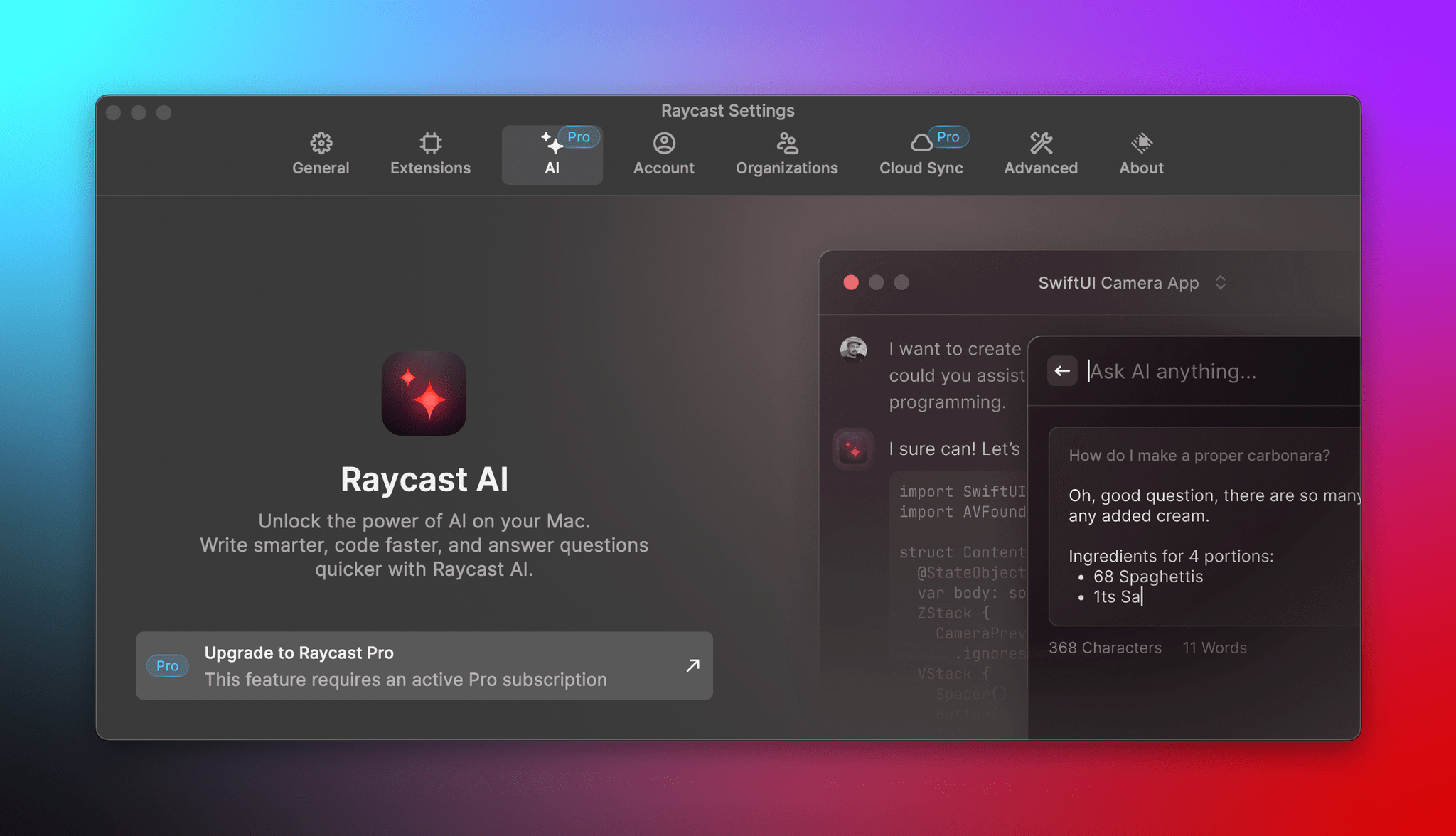 Raycast, the keyboard-driven launcher for the Mac, introduced a new subscription service today called Raycast Pro that adds AI, syncing, templating, and extended clipboard functionality to the app.
Raycast Pro, which is $8 per month when billed annually and is also included in Team plans, includes three artificial intelligence features:
Quick AI, which is meant to provide one-off answers that can be copied and pasted into whatever you're working on
AI Chat, a chatbot window that floats onscreen, allowing for back-and-forth interaction
AI Commands, which include built-in commands for things like spelling and grammar checking, along with customizable commands
According to Raycast's FAQs, the app uses OpenAI's GPT 3 and GPT 3.5-Turbo large language models "as well as some other models" for their AI features and does not offer an option to use your own OpenAI API key.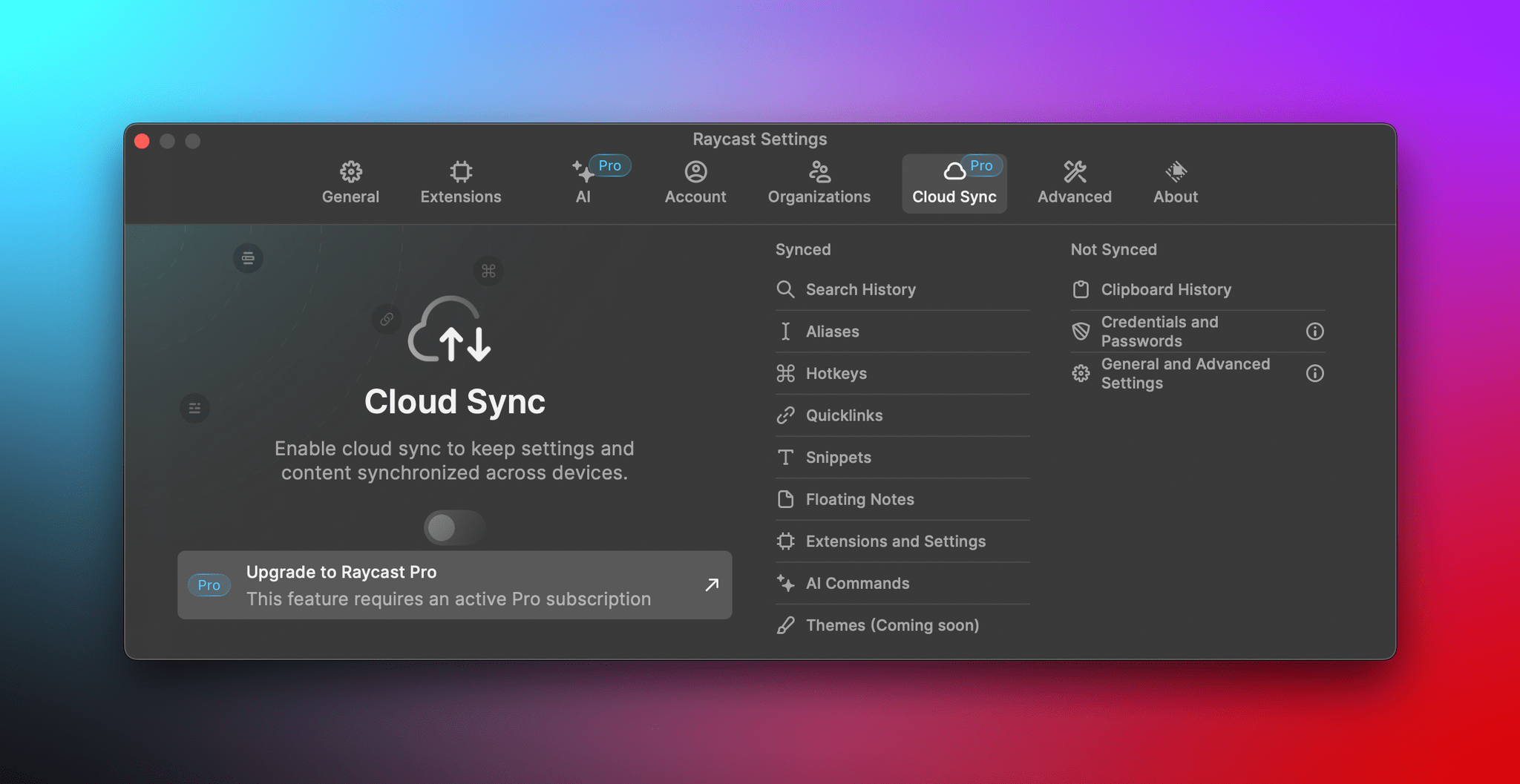 If you use Raycast on multiple Macs, a Pro subscription will allow you to flip a toggle to sync items like Extensions, Quicklinks, Snippets, and Hotkeys. Subscribers can customize Raycast with themes and build their own sharable themes in the app's Theme Studio too. Finally, a subscription adds an unlimited clipboard history that is stored locally on your Mac and not synced as part of the app's new sync features for security reasons. Free users are limited to a maximum of three months of clipboard history.
For anyone who relies heavily on AI for their work or has complex Raycast setups that they find hard to maintain across multiple Macs, a Raycast Pro subscription should be attractive. For everyone else, you can still take advantage of the free features, which haven't changed. I've relied on Raycast for more than a year now and don't need the Pro features myself, but I'm glad to see Raycast expanding its offerings and ways users can support the app's continued development.