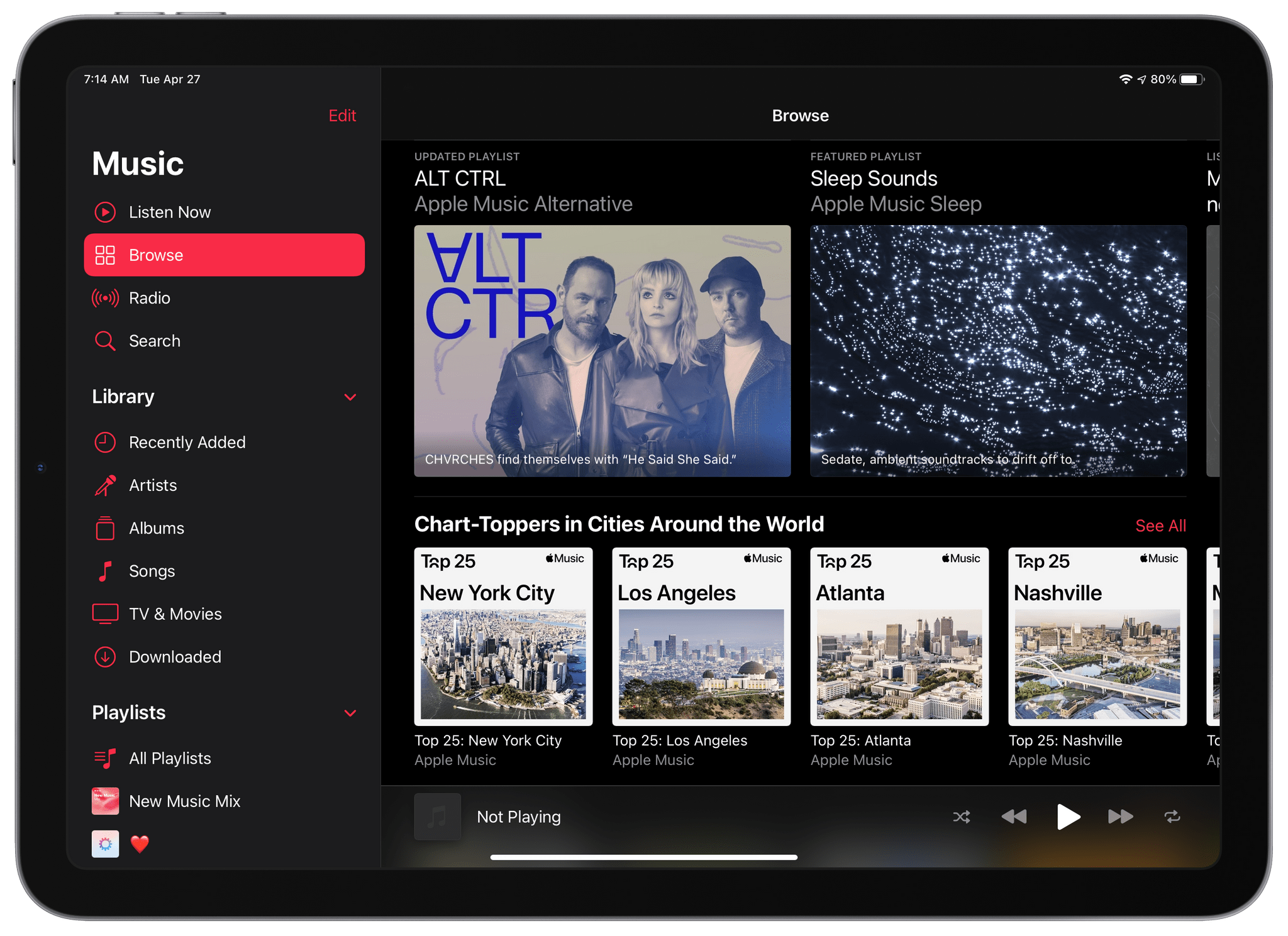 In the aftermath of the release of iOS and iPadOS 14.5 and other OS updates yesterday, Apple updated the Browse tab of the Music app with a collection of Apple Music playlists called 'Chart-Toppers in Cities Around the World' that are available on iOS, iPadOS, macOS, and tvOS. The playlists collect the top 25 songs in 103 cities around the globe.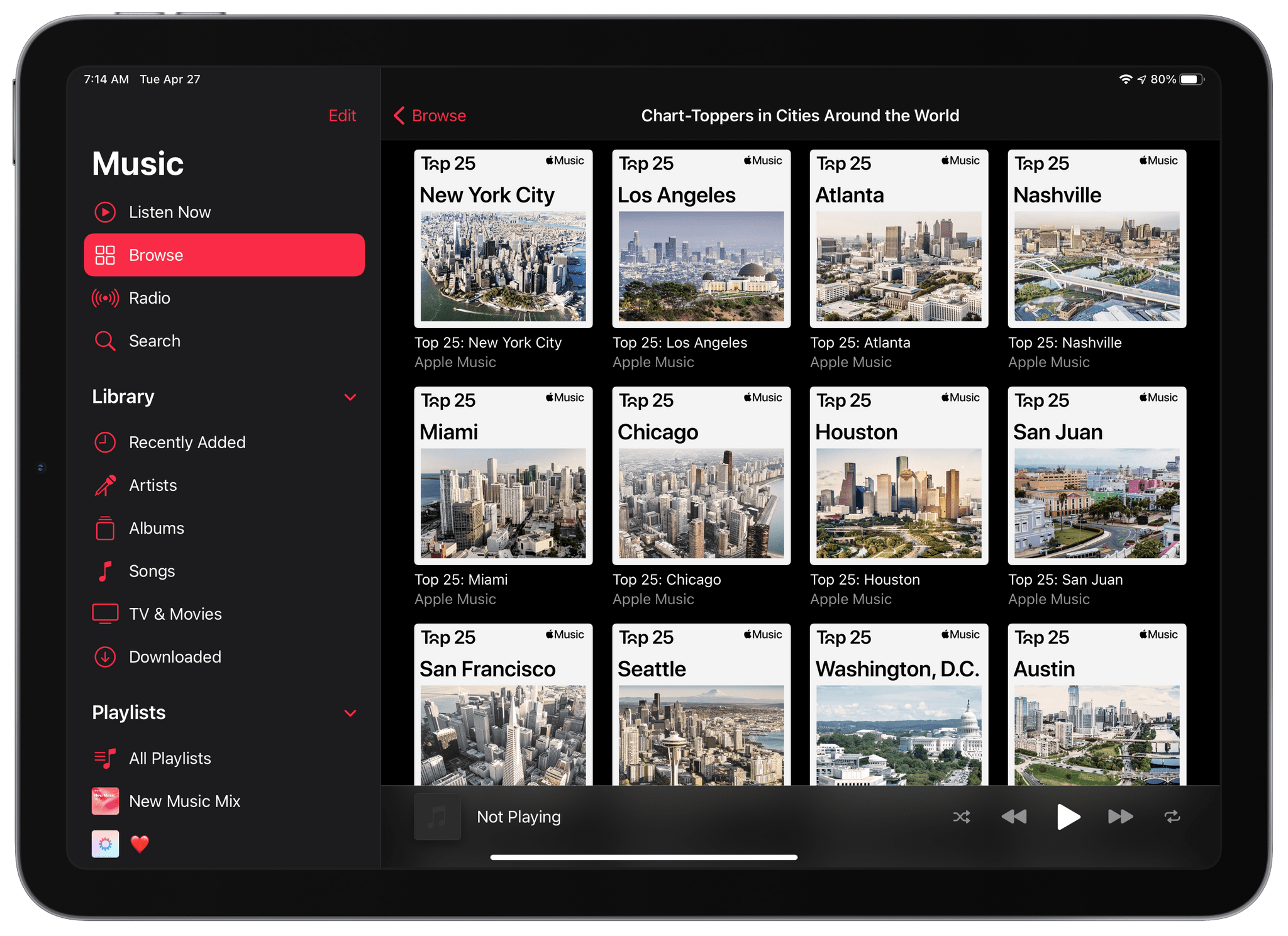 The new collections occupy a row just below the featured content at the top of Music's Browse tab. To access all 103 playlists on iOS, tap 'See All.' The twelve playlists that I see in my US-based account are US cities presented in no discernible order. After that, cities are listed alphabetically.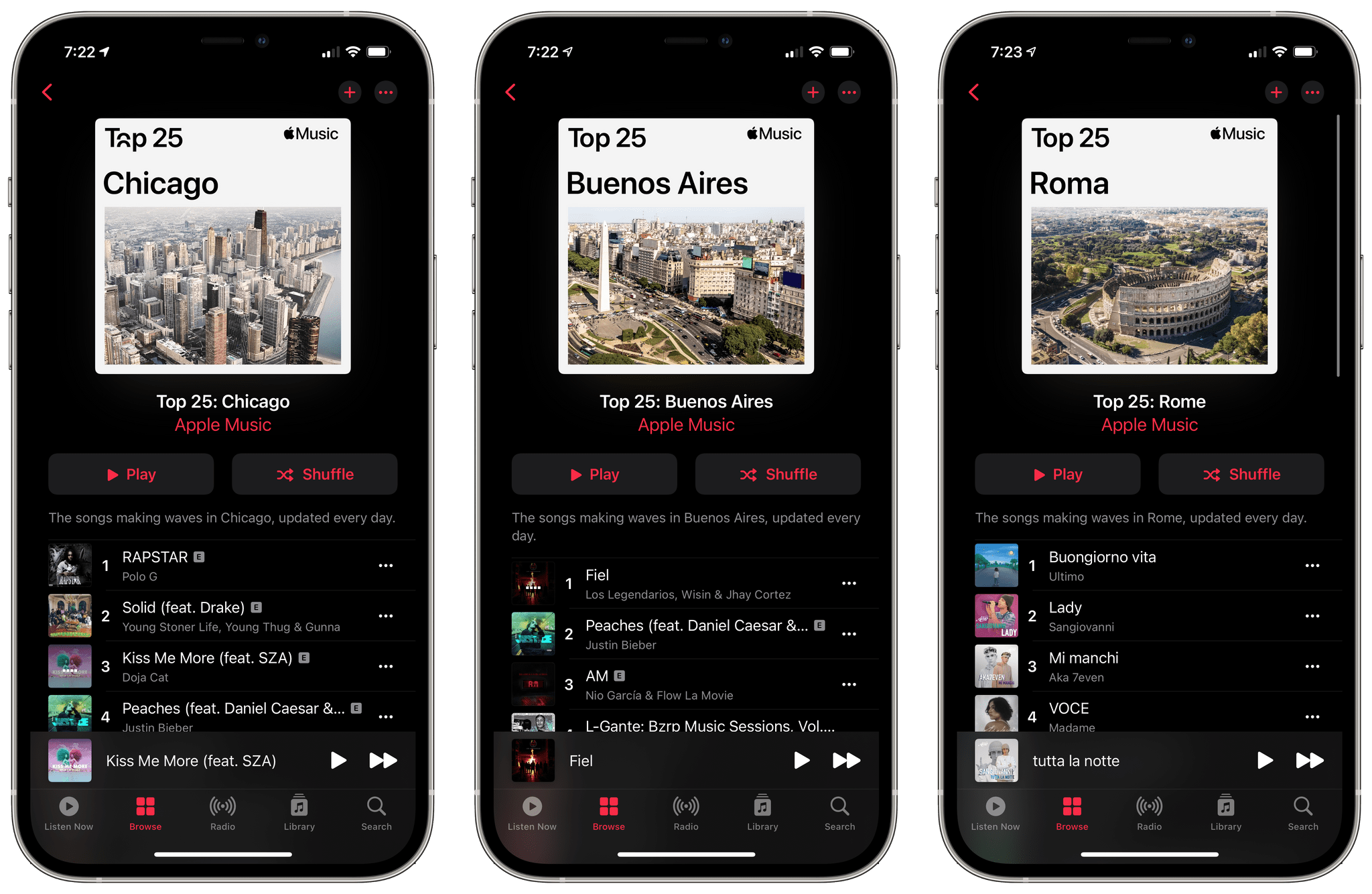 Browsing through playlists, I've occasionally come across a grayed-out song that isn't available in the US, but that's been very rare. It's been fun browsing through playlists to see what's popular here in the Chicago area compared to other cities in the US and elsewhere. My music tastes aren't very well aligned with the top 25 lists, but I'm glad the playlists have been added. The collections are a fascinating peek into pop culture worldwide and an easy way to listen to what's popular with other Apple Music subscribers.