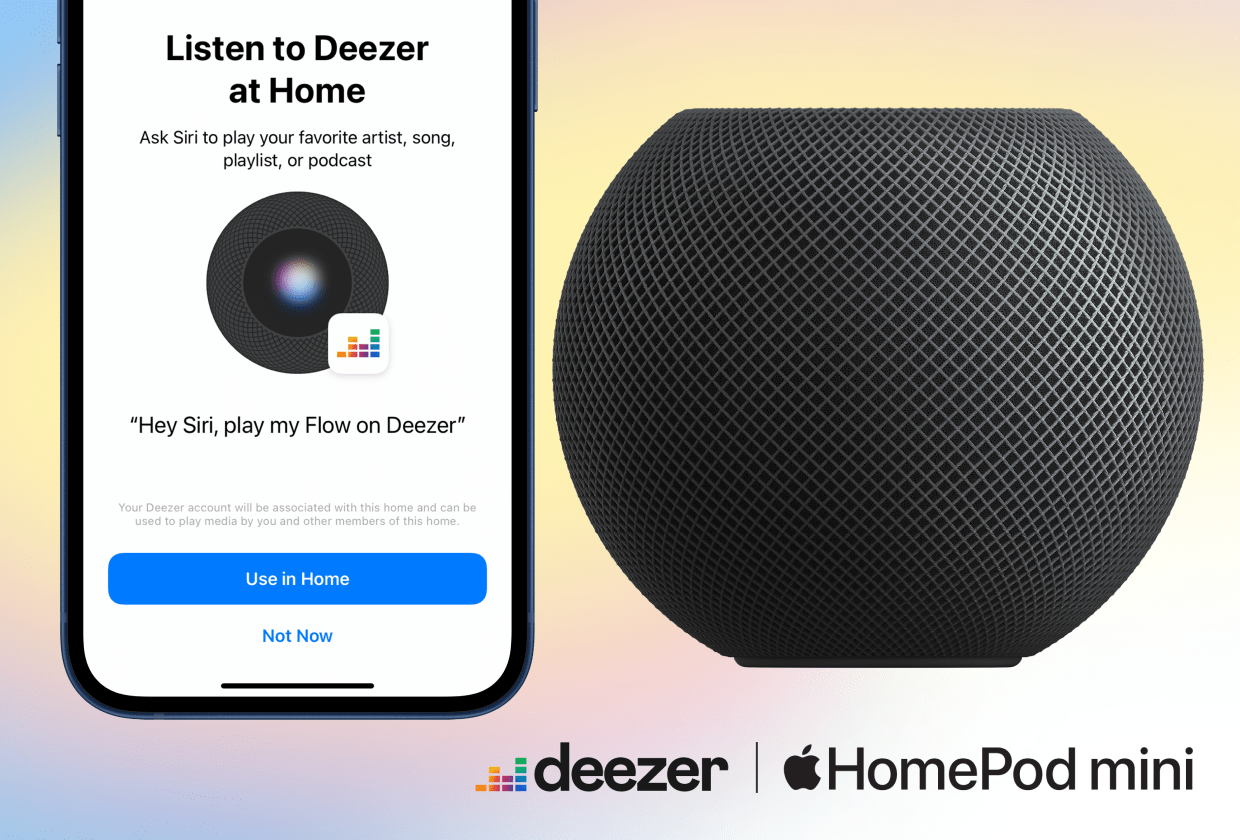 Late last year, music fans gained the ability to switch their default music service on the HomePod. Pandora was the first to offer the option last November and has now been joined by Deezer in Australia, Canada, France, Germany, Japan, Mexico, Spain, the UK, and the US.
Similar to other services, Deezer's HomePod voice control functionality lets subscribers play albums, specific tracks and artists, as well as playlists using Siri. However, the most notable feature of Deezer's HomePod integration announced by the company today is that its HiFi subscribers will be able to listen to hi-res audio using Apple's smart speaker. Deezer's Flow feature, which plays an endless playlist of subscribers' favorite music, is also available.
The HomePod mini isn't the best choice for hi-res audio playback, but this integration is an excellent option for Deezer users who have the original HomePod. As the only major streaming service without a hi-res alternative and with the original HomePod discontinued and rumors of a 'new HiFi tier' of Apple Music circulating, it will be interesting to see what Apple does in this area.