The Consumer Electronics Show was back this week as an in-person event in Las Vegas for 2022 despite the current COVID surge, which caused many large companies to pull out of the show or scale back their plans. Still, that hasn't stopped companies from announcing a wide variety of products planned for the next year and beyond. New TV technology and home automation are big again this year, as are new takes on existing tech.
After sifting through the headlines and press releases, I've compiled a roundup of some of this week's most intriguing announcements. Feel free to skip around to the categories that you find most interesting using the table of contents after the break.
Table of Contents
TVs
LG TVs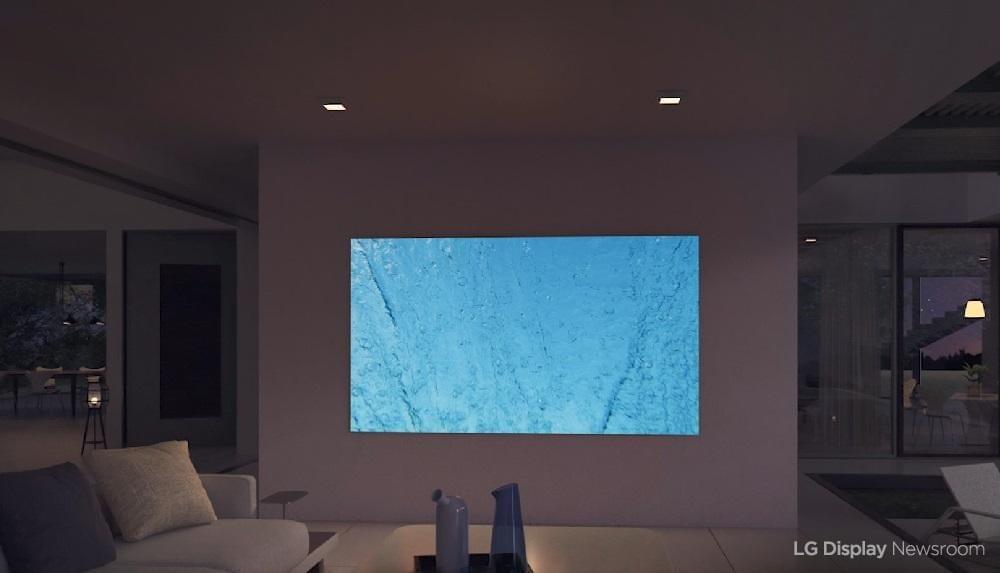 LG Display, which makes display technology for LG and other manufacturers, got out in front of CES with a series of announcements before the conference kicked off. The announcement that should have the biggest impact is the company's new OLED EX technology, which LG says it will incorporate in its TVs starting in Q2 2022. The LG Display says the technology will allow for slightly thinner bezels around its TVs and a 30% increase in brightness, which is an area where many OLED screens lag behind other technologies. Although it may not be enough to push OLED TV owners to replace existing TVs, the new models should make these LG's best yet if its claims pan out.
LG (the one that sells TVs to consumers) also announced improvements to its line of OLED TVs. According to The Verge, LG will introduce bigger and smaller sizes in its G and C series OLED TVs, respectively. The C2 will inherit the brighter screen technology found in 2021's G2 model, and the G2 will get software and hardware enhancements that will improve brightness too. LG's new OLED models are expected to ship in the spring.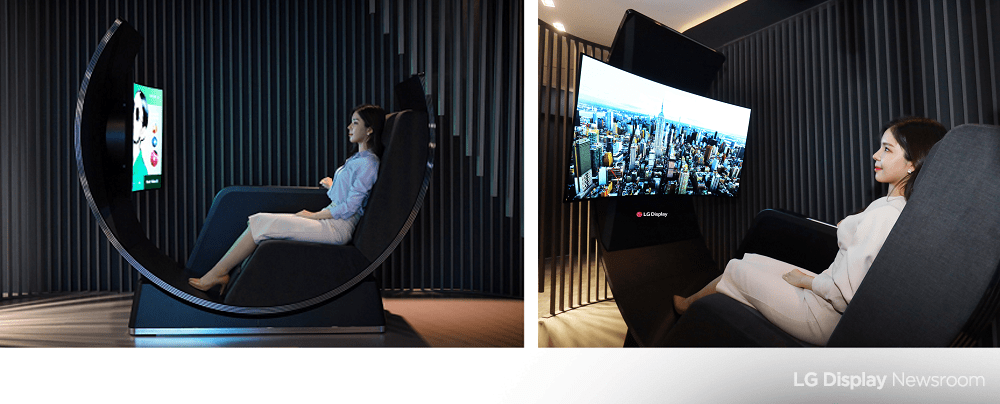 LG Display has also revealed concept hardware to show off what other companies can do with its new display technologies. There are transparent OLED displays for both the home and display in retail locations that are designed to blend in with their surroundings when not in use. LG Display also revealed the Media Chair, a sort of OLED TV cockpit with a curved OLED screen that promises an immersive experience.
Sony TVs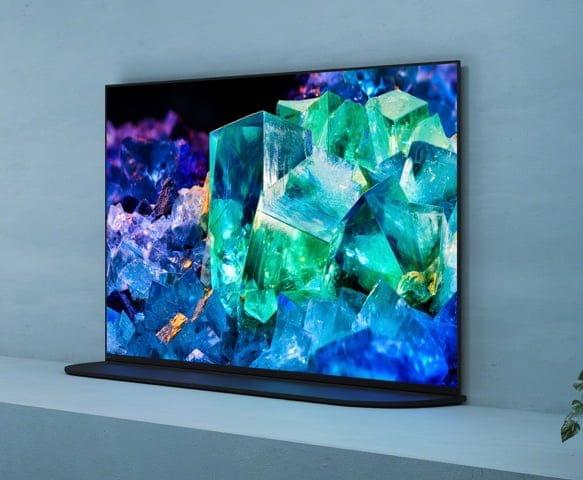 For true bleeding edge TV tech, be sure to see what Sony is up to. The company has its own OLED and mini-LED offerings, but it also announced the introduction of a QD-OLED TV called the A95K, which combines a quantum dot technology used in some LED TVs combined with OLED, which promises brighter colors. Chris Welch has an excellent explanation of how Sony's new tech works on The Verge.
Home and Health
The field of home automation devices announced at CES has grown every year to the point where it has become one of the most crowded categories. This year is no different, which is no doubt fueled at least in part by anticipation of Matter, the standard designed to make home automation products interoperable, which is slated for release after initally being delayed. There were also a couple of interesting devices revealed that go a step beyond the usual by seeking approval as medical devices from the US FDA.
Eve MotionBlinds and Outdoor Camera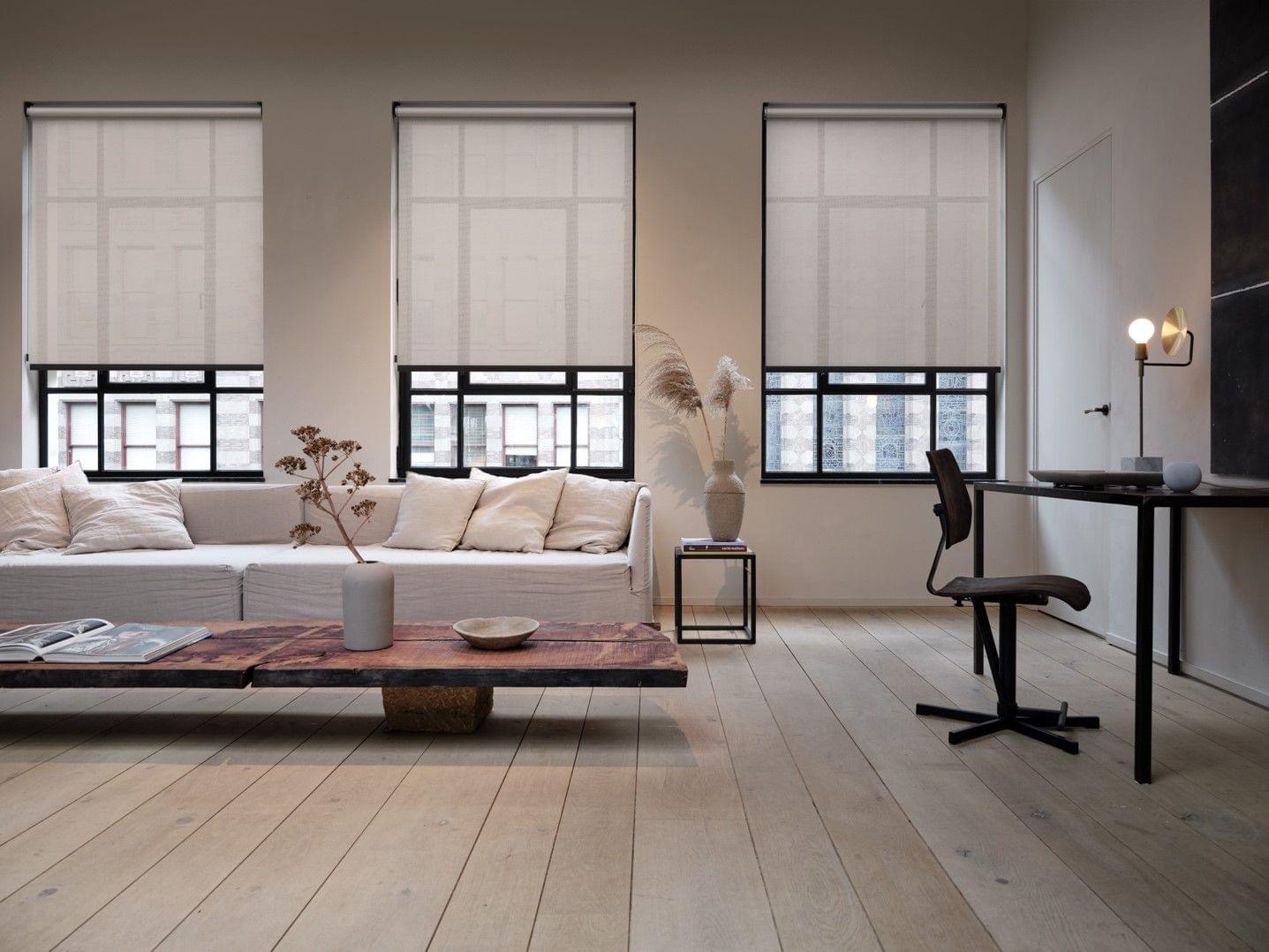 Eve continues to expand its lineup of HomeKit-compatible products and support for Thread networking. This year, the company added MotionBlinds, a collaboration with Coulisse, and the Eve Outdoor Camera.
MotionBlinds are available now and support Thread. Currently, the blinds are only offered in a roll-up style, but Eve plans to expand to other styles in the future. One of the tricky parts of automated blinds is powering them. Eve has opted for a rechargeable battery system that means you won't have to find a way to hide an unsightly power cord, but there's no word yet on how often you'll have to recharge the blinds. At about $400/blind, outfitting a room with MotionBlinds can get expensive fast, but it's good to see the low-power, easy-setup advantages of Thread finding their way into HomeKit window shades.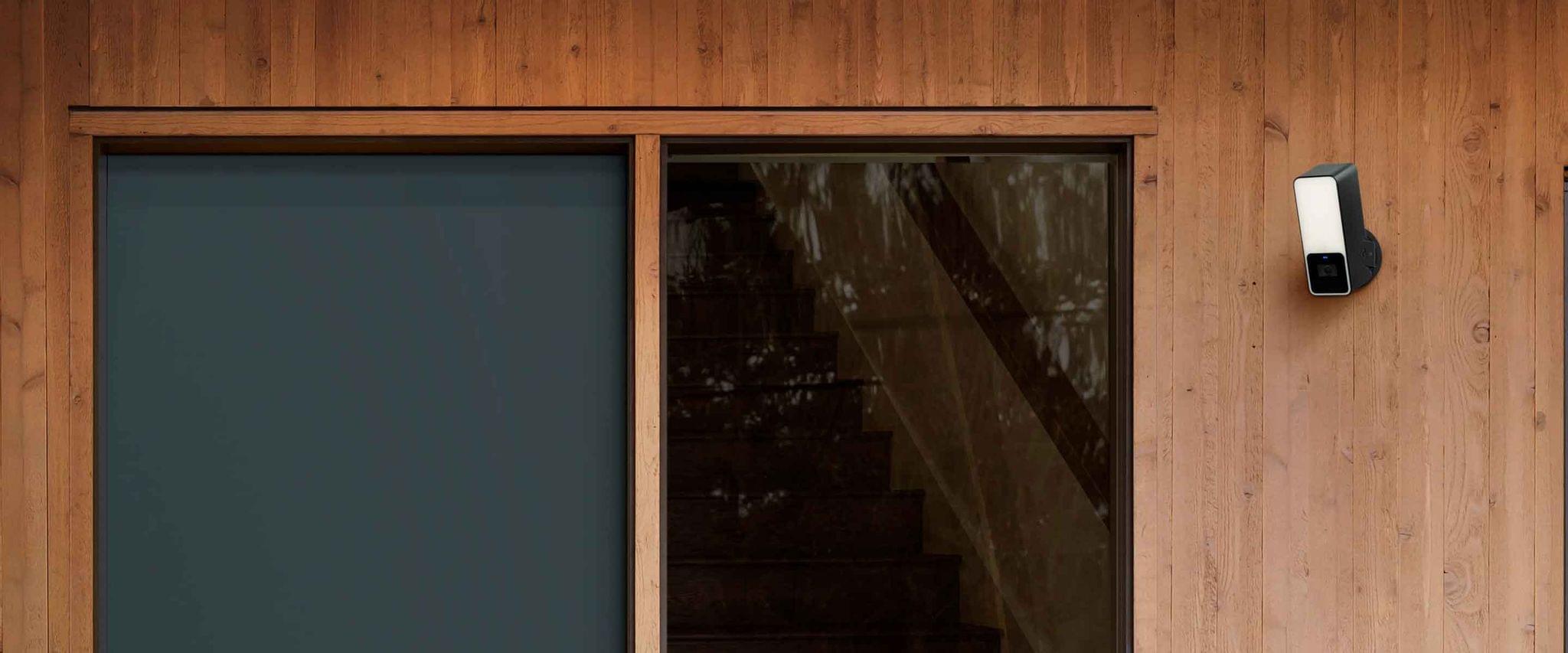 Eve also announced an outdoor camera that will debut on April 5th for $250. The camera includes a motion sensor, floodlight, microphone, and speaker to allow users to keep an eye on the exteriors of their homes. Rated IP55 to protect against the elements, the camera uses Apple's HomeKit Secure Video technology to handle video storage and streaming.
Belkin Wemo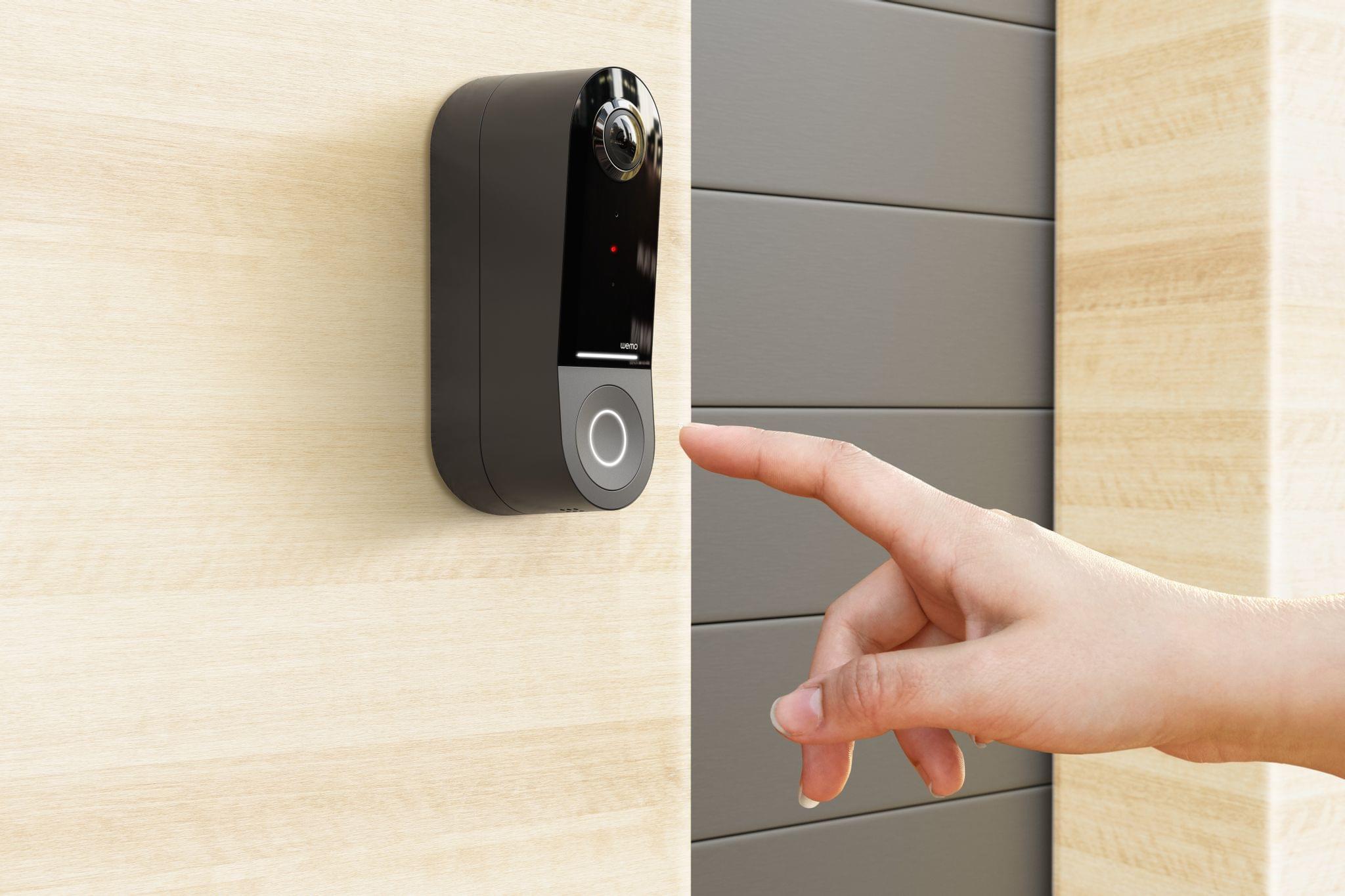 Belkin is also embracing the upcoming Matter standard running over Thread with new versions of the Wemo Smart Plug, Smart Light Switch, and Smart Dimmer, which the company says will be available later this year. Belkin introduced the new Wemo Smart Video Doorbell, which has a 4MP camera, 178-degree field of view, enhanced night vision, zoom capabilities, and works with HomeKit Secure Video too. The smart doorbell is available to order now in the US and Canada for $250.
Schlage Smart Lock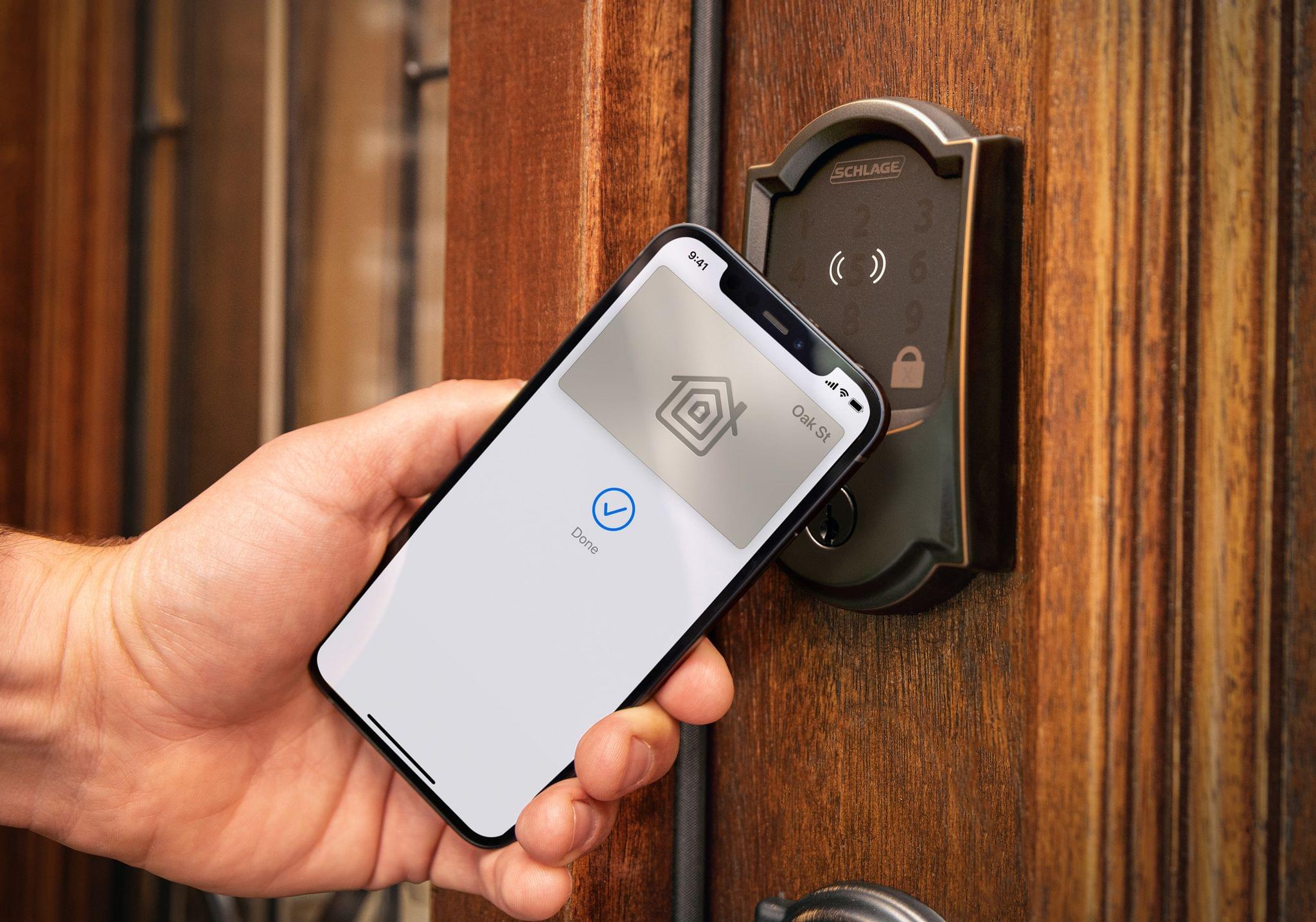 Apple added the ability to store home keys for smart locks to its Wallet app with iOS 15. At CES, Schlage announced the Encode Plus Smart WiFi Deadbolt, which will work with Apple's new technology even when your iPhone's battery is very low by using with Power Reserve. According to Schlage, the new deadbolt system will cost $300 and be available late this spring.
Home Security

A slew of home security devices was announced at CES too. Amazon's Ring line is adding a $40 device that can detect the sound of breaking glass in a 25-foot radius. Also, Arlo introduced a system that relies on multi-function sensors that connect to a hub and uses NFC to allow users to disarm it with a tap of their phones. Bosch showed off a small security sensor called the Spexor that uses air pressure, motion detection, and noise sensing to determine if your home has been broken into.
Withings Smart Scale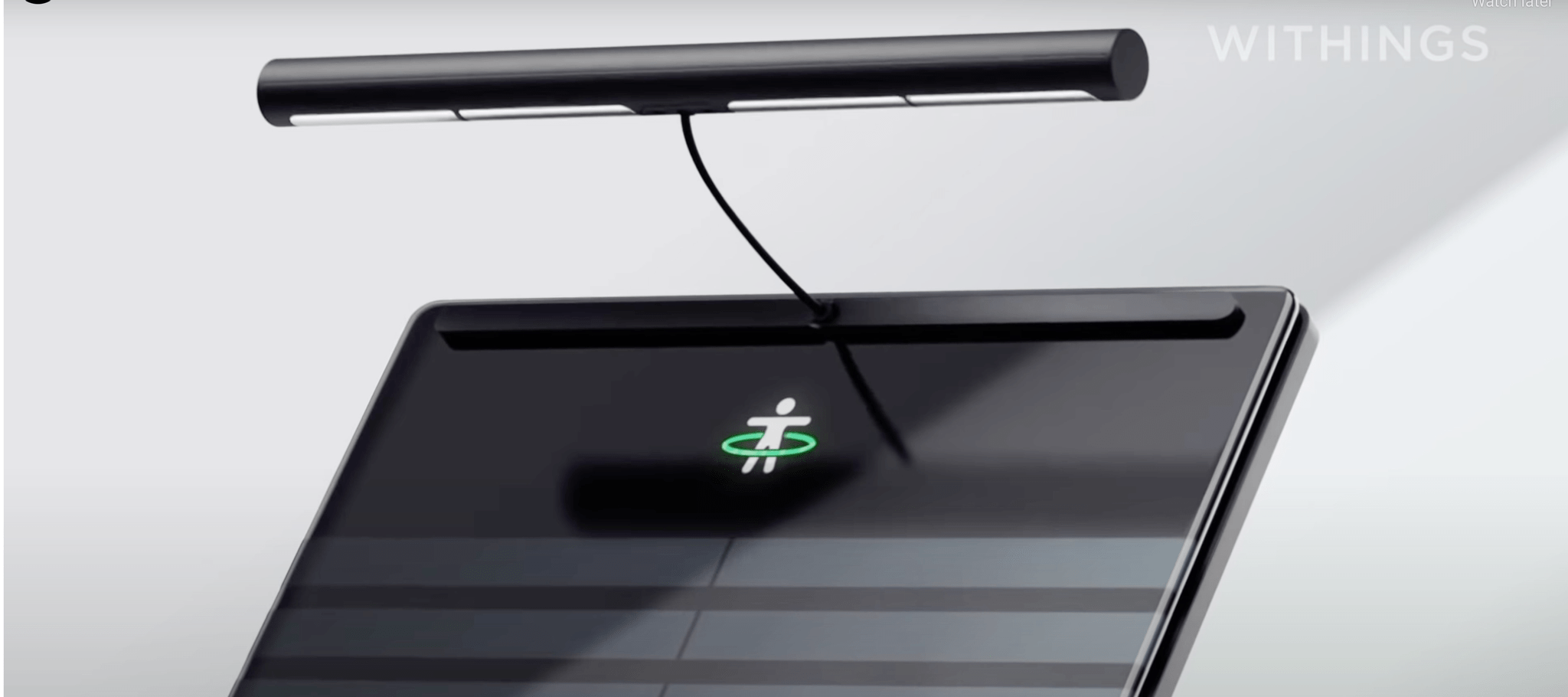 I've had a Withings scale for several years now, and it's been a solid way to easily track my weight. The scale also checks my heart rate and tells me the weather, but more times than not, I step off it once it reports my weight because that's really all I want to know most days. So I'm a little skeptical about Withings' new scale that tracks even more data about your body. However, if you're looking to track more, this scale looks good, claims a full year of battery life between charges, and can report on your vascular health, take an ECG, and take other measurements of your overall health and body composition. Withings says its scale will be available in the second half of 2022 for $300.
Movano Smart Ring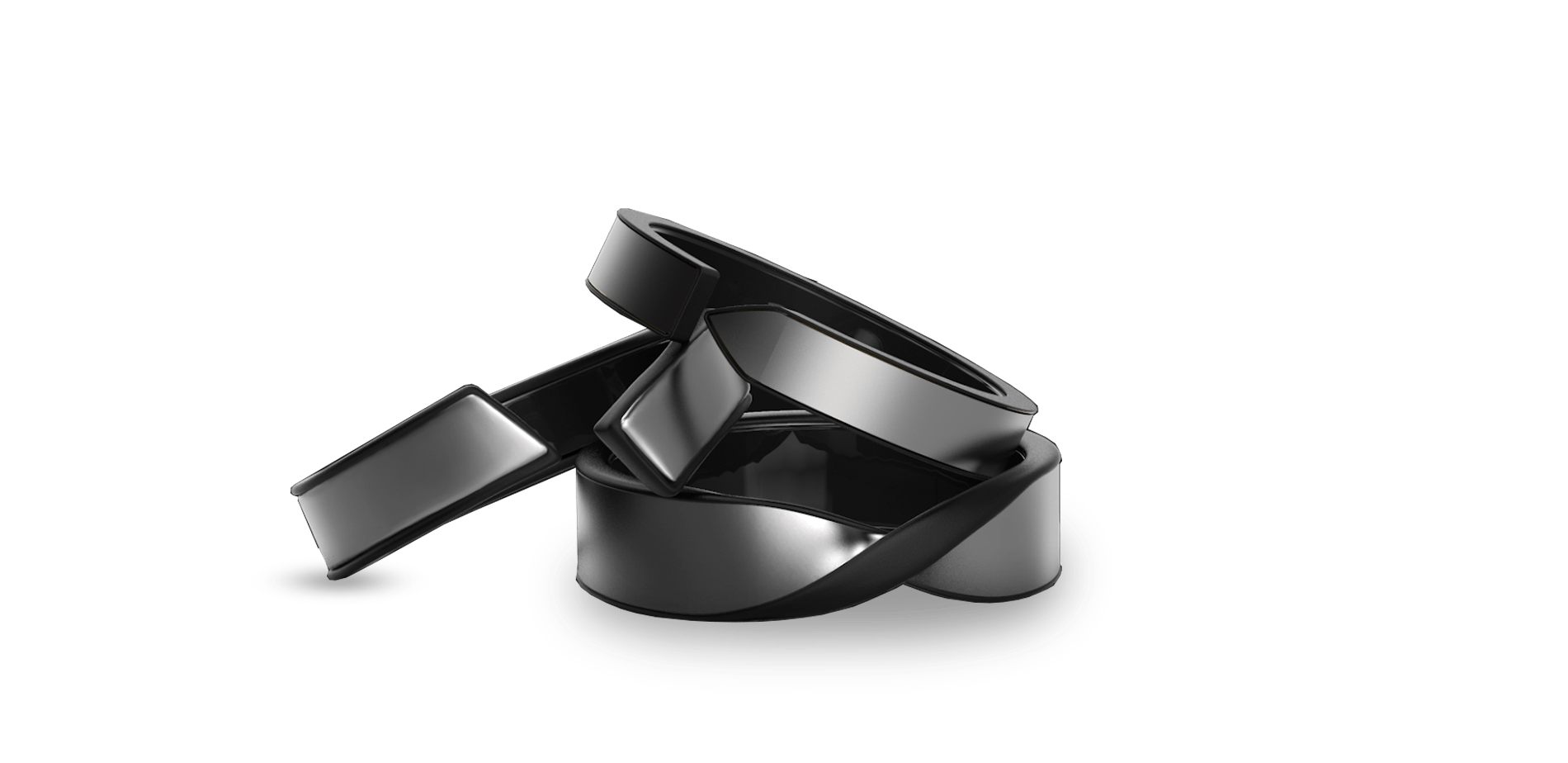 The Oura smart ring is about to get some competition from Movano, a ring that's smaller than the Oura and is seeking FDA approval as a medical device. The ring, which is expected in the second half of 2022 and hasn't been priced yet, can monitor your heart rate, body temperature, sleep patterns, and more.
Everything Else
Chipolo CARD Spot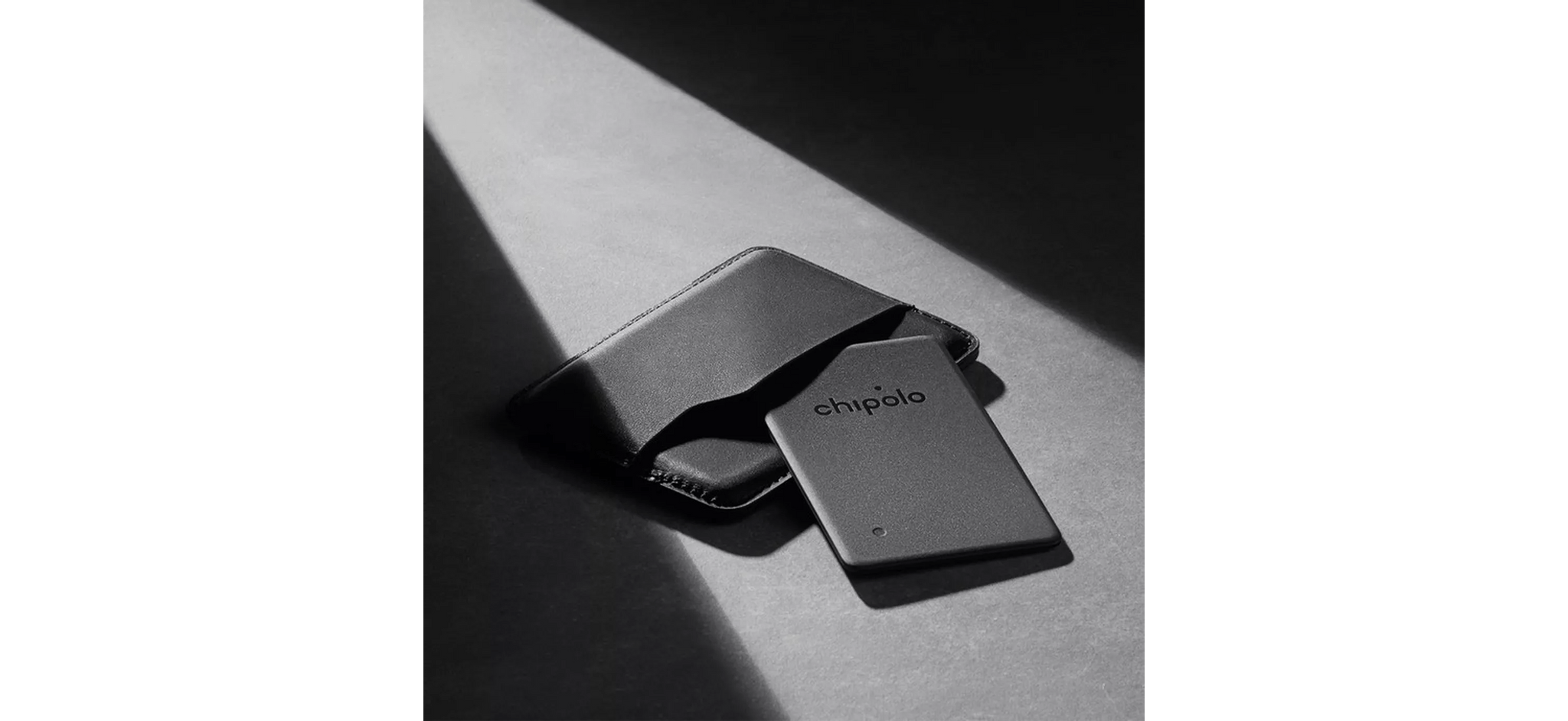 Last year at CES, Chipolo introduced the Chipolo ONE, a small disk that fits on a key ring and works with Apple's Find My network. This year, the company is back with the CARD Spot, a similar product in a card-shaped form factor that slips into your wallet. Chipolo says the CARD Spot's battery will last two years, and it has a recycling program to recycle and replace the device at a 50% discount when its battery runs out.
The Chipolo CARD Spot is available for pre-order and will ship in February.
Google to Offer Deeper Integration
As Mark Gurman reported for Bloomberg, Google says it is working on several new integrations between products running its OSes. Soon, earbuds will gain the ability to connect quickly to Android TV devices, and Chromebooks and Android devices will add AirDrop-like sharing. Later this year, device unlocking with Wear OS watches, audio routing, spatial audio, car unlocking, and other features will be added to various devices too.
Asus Zenbook 17 Fold OLED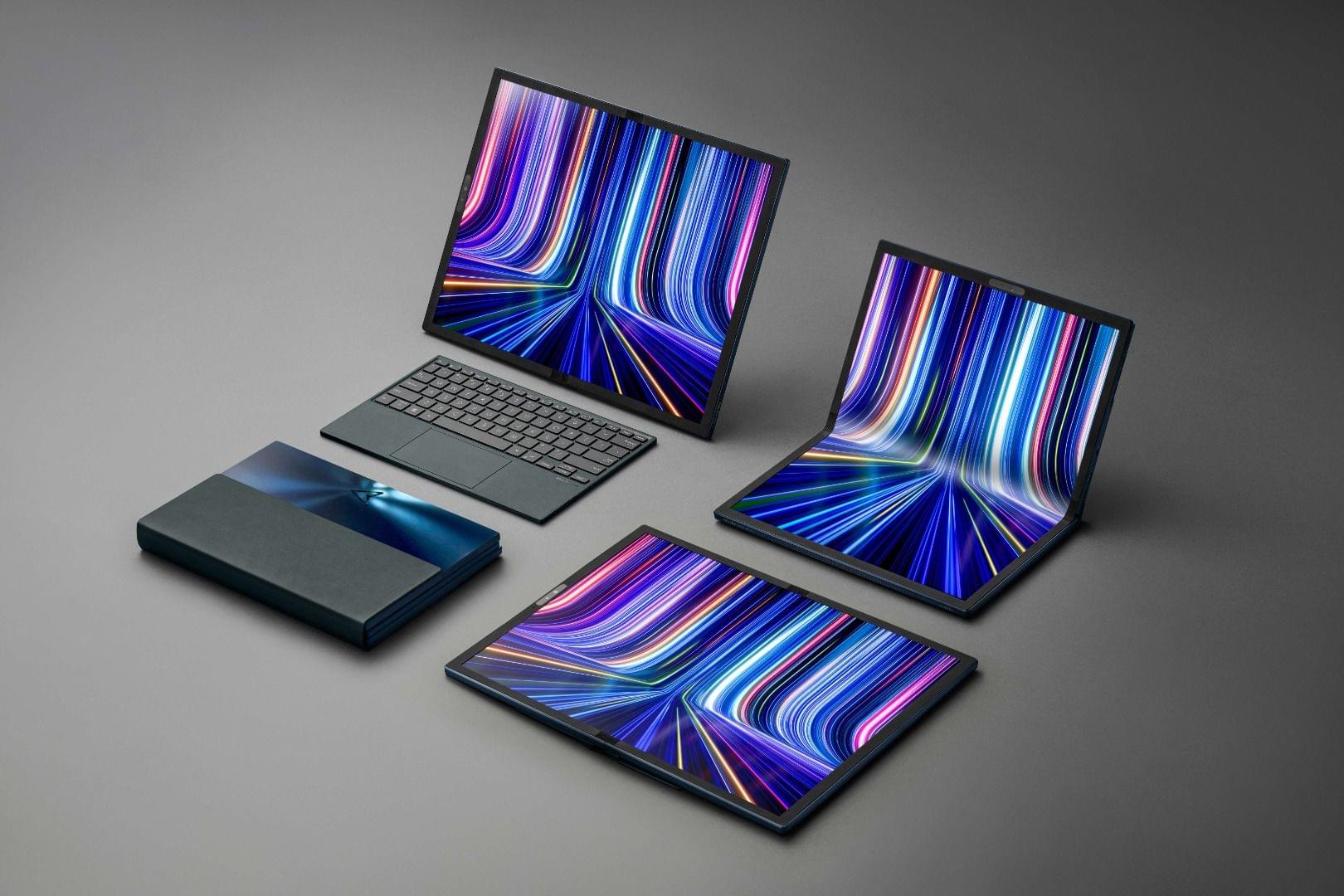 There were a lot of computer and chip announcements at CES as usual, but the one product that caught my eye more than anything else was Asus' Zenbook 17 Fold OLED, a 17.3" laptop with a screen that folds. I can't decide if this is a novelty or something that would actually be useful in practice, but either way, it's good to see Asus exploring the boundaries between tablets and laptops.
---
That's it for this year's somewhat subdued CES. With few people on the show floor, the weird and wacky discoveries were limited unless you count nearly every company trying to hitch their product's star to the NFT and metaverse bandwagons. Still, there were a lot of interesting products to follow as 2022 unfolds, especially in the home automation category. I'm sure you'll be hearing more about some of these on MacStories as they become available.