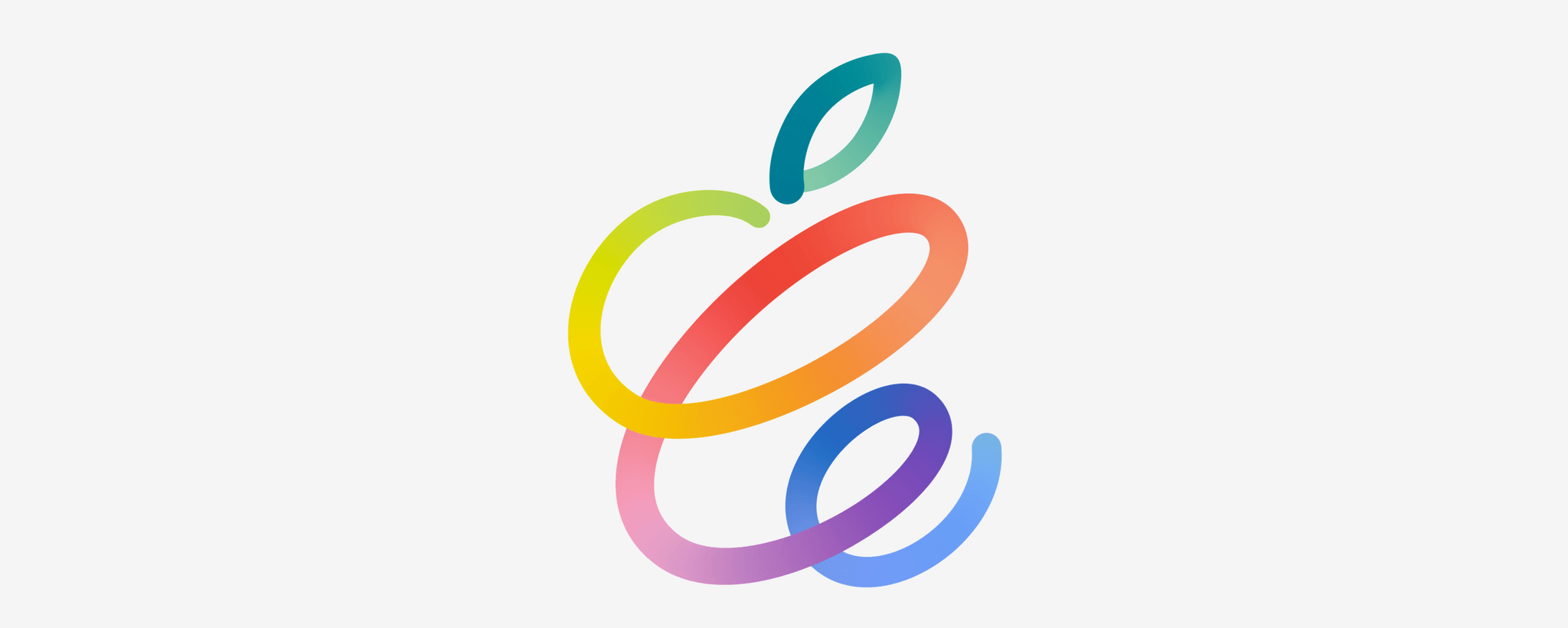 Apple events are always packed with little details that don't make it into the main presentation or are easy to miss in the flurry of announcements. Some tidbits are buried in footnotes, while others are tucked into word clouds on Keynote slides or in release notes. Today's event was no exception, so after having a chance to dig in a little deeper, here is an assortment of details about what Apple announced.
Note: you can also check out our standalone overviews for the new iPad Pro, iMac, Apple TV, and AirTags with more details about each product.
Apple TV
As Apple confirmed to The Verge, the new Siri Remote doesn't include a U1 chip, which means you won't be able to find it hiding under your couch with the Find My app. I'm sure someone will come up with a Siri Remote case that makes it easy to attach an AirTag to it soon enough.
As reported by 9to5Mac, the new Apple lineup has interesting options: the 2017 Apple TV 4K has been discontinued and is no longer for sale, but you can still buy the 2015 Apple TV HD at $149. Chris Welch at The Verge rightfully wonders why that model is still so expensive in 2021.
Mac
As reported by Chance Miller at 9to5Mac, the new M1 iMacs come with a color-matched braided USB-C to Lightning cable in the box. That's in addition to the color-matched power cord, which can be plugged into the Ethernet-capable adapter Apple also announced during their keynote earlier today.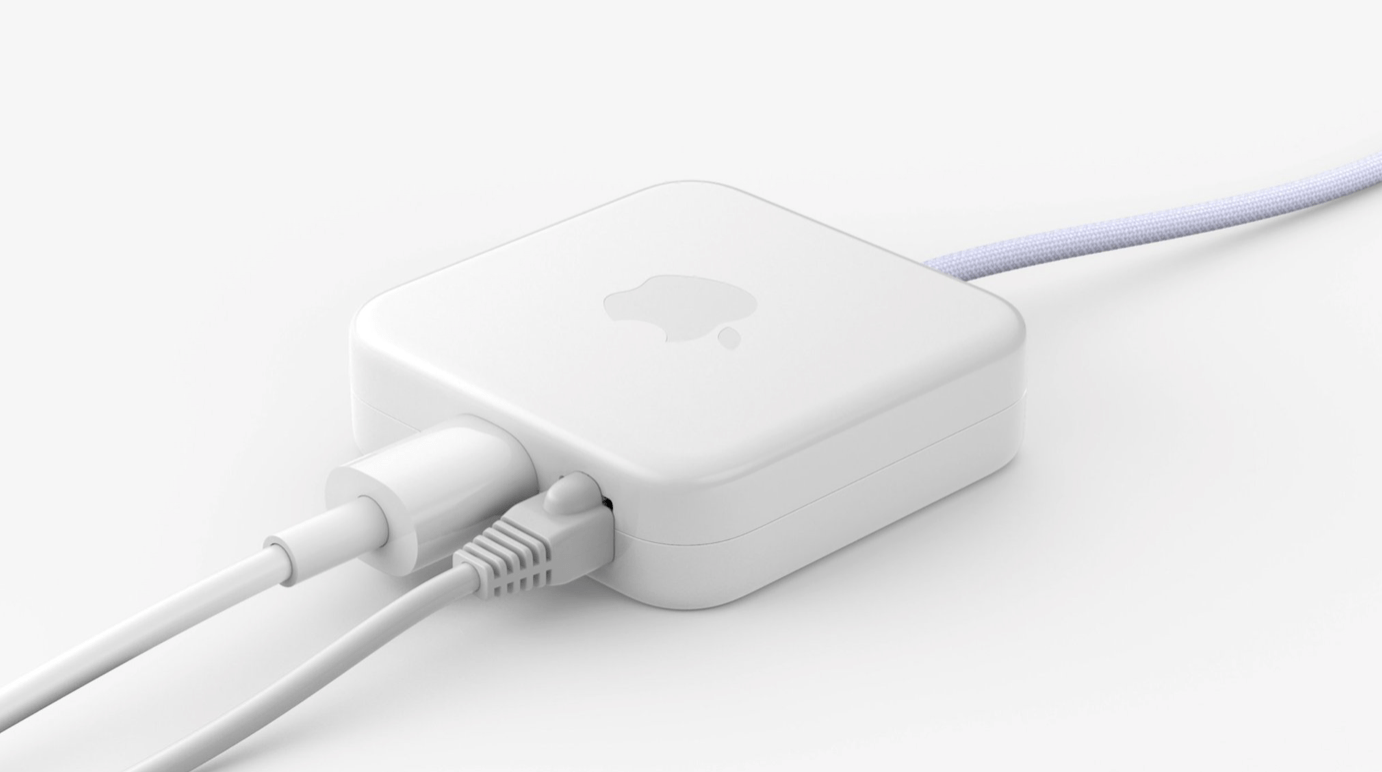 Over at MacRumors, Juli Clover notes that Apple today quietly added 10 Gigabit Ethernet as an optional add-on for the Mac mini. The faster connection will cost you an extra $100.
iPad Pro
For the first time, Apple is publicly advertising available RAM for each iPad Pro configuration; only iPads with the largest storage capacities (1 TB and 2 TB) get the new 16 GB of RAM option.
Here's how the different models stack up:
128 GB: 8 GB of RAM
256 GB: 8 GB of RAM
512 GB: 8 GB of RAM
1 TB: 16 GB of RAM
2 TB: 16 GB of RAM
Logitech has announced the Combo Touch, a case with detachable keyboard that comes with an integrated trackpad and connects to iPad Pro via the Smart Connector. The protective case has an integrated kickstand that lets you adjust the viewing angle across a 50-degree range; the trackpad supports multitouch gestures and natively integrates with iPadOS' pointer.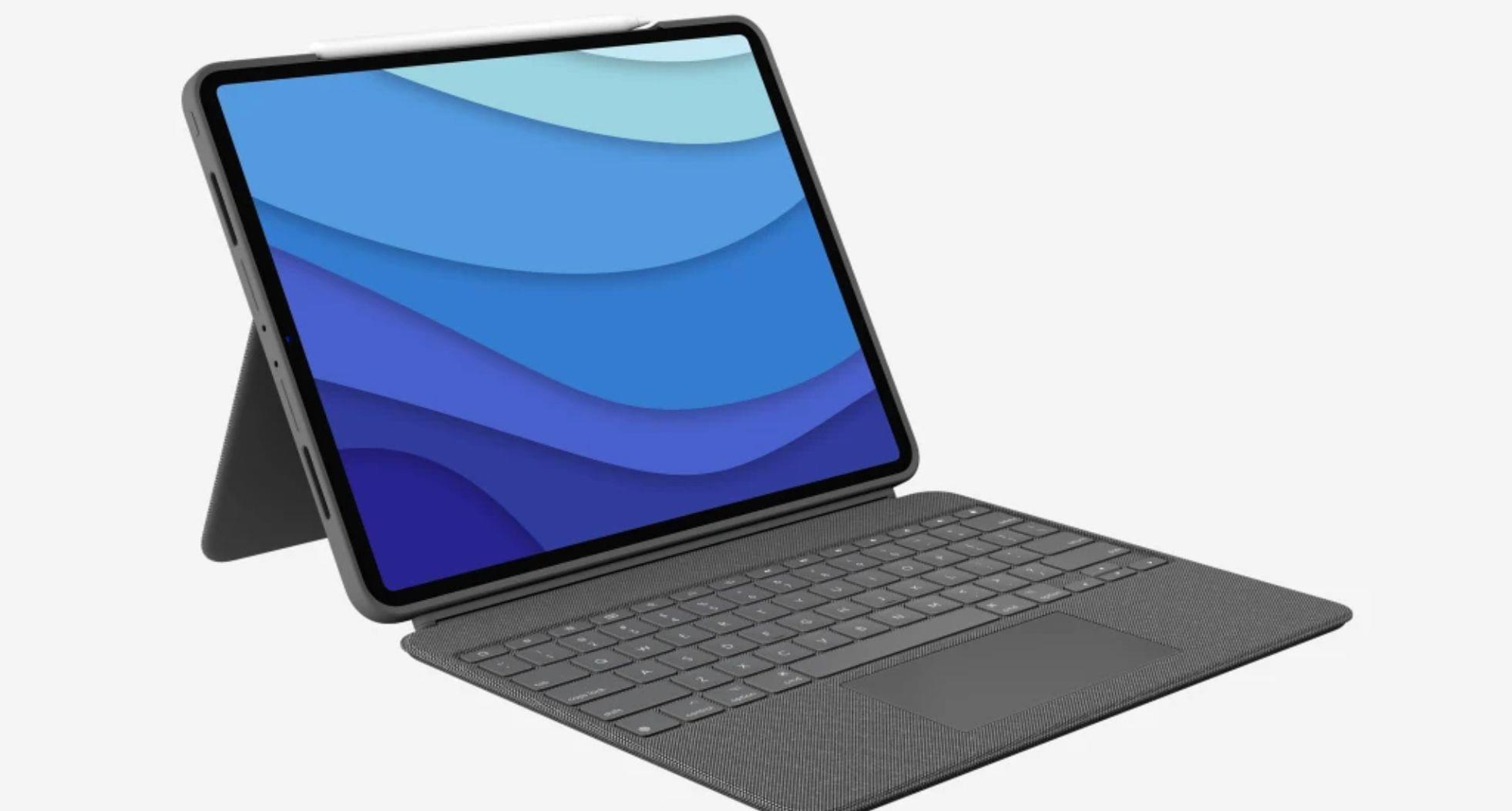 The Combo Touch is available now at $199 for the new 11" iPad Pro, and it's listed as coming soon at $229 for the new 12.9" iPad Pro.
Accessories
Apple rolled out a variety of new colors for the iPhone 12's Silicone and Leather cases earlier today. The new, spring-themed colors for the iPhone 12's Silicone case lineup are Amethyst, Capri Blue, Cantaloupe, and Pistachio.

The Leather case has only gained one new color today: Deep Violet, which pairs well with the new purple iPhone Apple also announced today. The Leather Sleeve is also available in Deep Violet now. The MagSafe Leather Wallet – which I find a surprisingly great accessory for MagSafe-enabled iPhones – comes in a new Arizona color as of today too.
Besides the new white Magic Keyboard for iPad Pro, Apple released a collection of spring colors for the iPad's Smart Folio line as well. The Smart Folio for the 11" and 12.9" iPad Pro models can now be purchased in Electric Orange, Mallard Green, and White; the same new colors are available for the base model iPad's Smart Cover as well as the iPad mini's.

There are a lot of new colors for Apple Watch bands, so strap in (no pun intended). The Solo Loop now comes in Pistachio, Cantaloupe, Tomales Blue, while the more expensive Braided Solo Loop ($99 vs. $49) is now available in Pistachio and Electric Orange. Lastly for Loop models, the Sport Loop comes in Sea Salt, Abyss, Sunflower, Olive, and (PRODUCT)RED.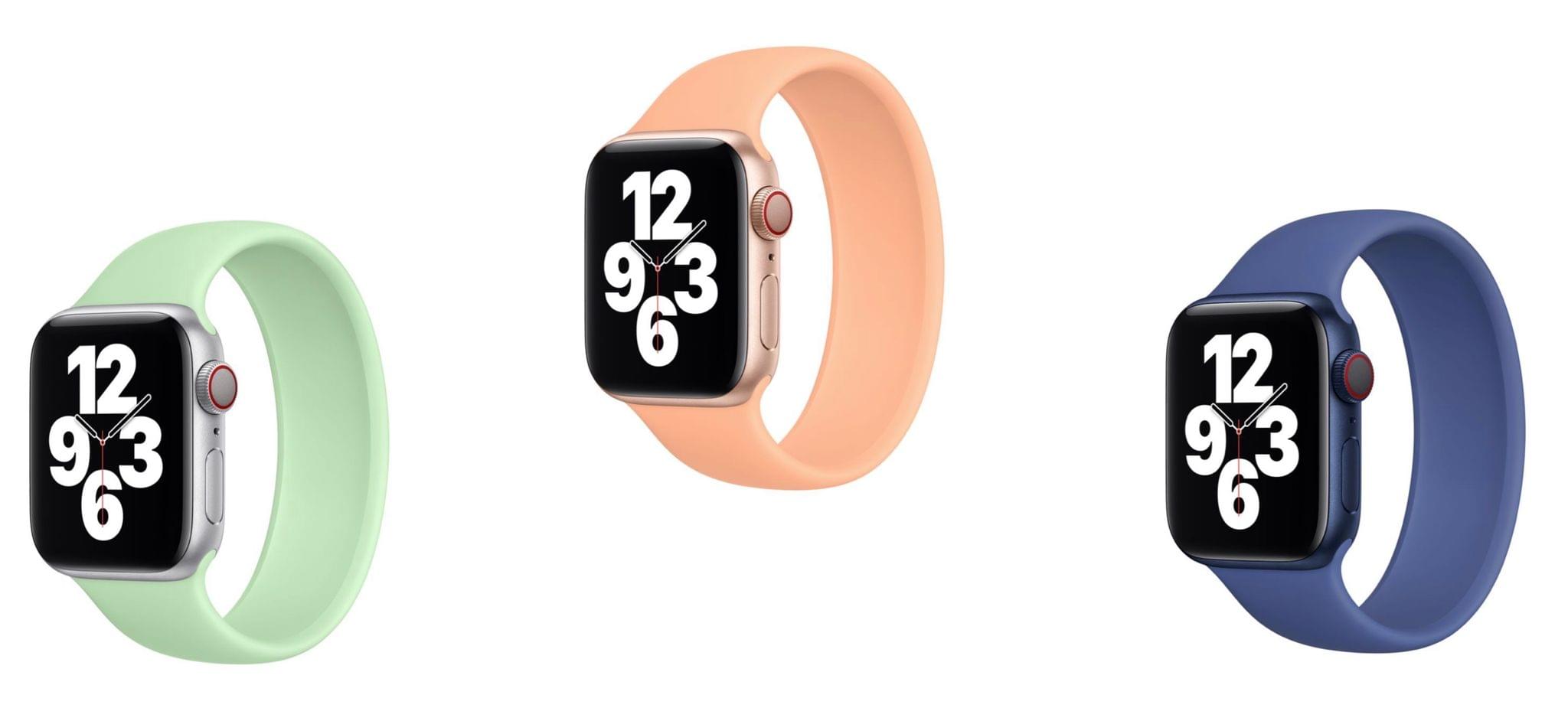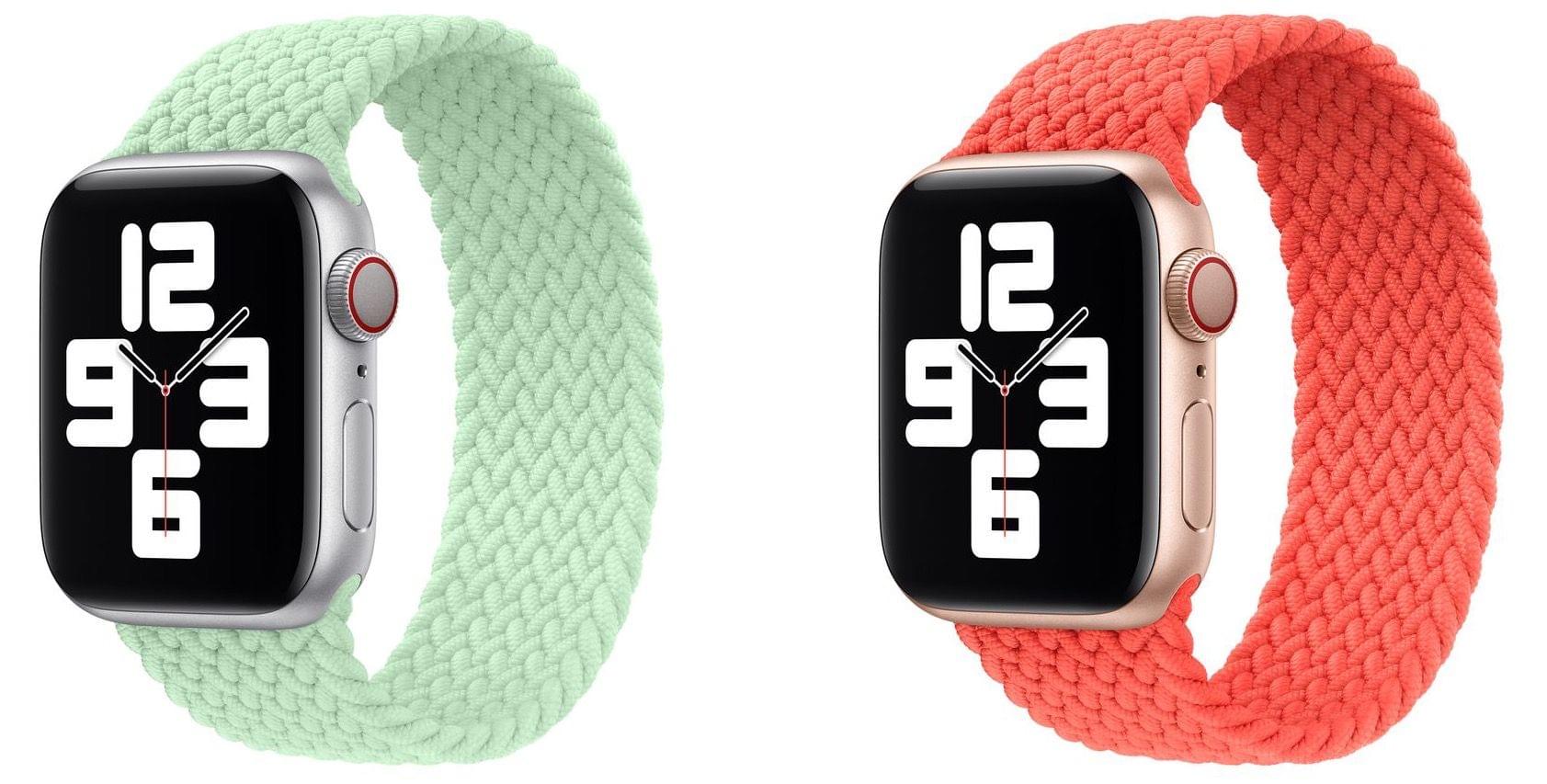 Moving on to the Sport Band, the new seasonal colors make an appearance for this model too: you can now get a Sport Band in Cantaloupe, Capri Blue, and Mallard Green. The Nike version of the Sport Band, on the other hand, is now available Hasta/Light Silver, Chlorine Blue/Green Glow, and Ironstone/Black.

If you're more of a Leather Link band person instead, you'd be happy to know it now comes in a new Chalk color.
I saved the fancy Hermès bands for last. You can now buy a Jumping Single Tour in Noir/Bleu Saphir, Orange/Rose Mexico, Kraft/Rouge de Cœur, Rouge de Cœur/Rouge H, and Bleu Saphir/Orange. There's also a new Swift Leather Attelage Double Tour available in Rose Mexico, Noir, Blanc, and Bleu Saphir. You can read more about Hermès Watch bands here.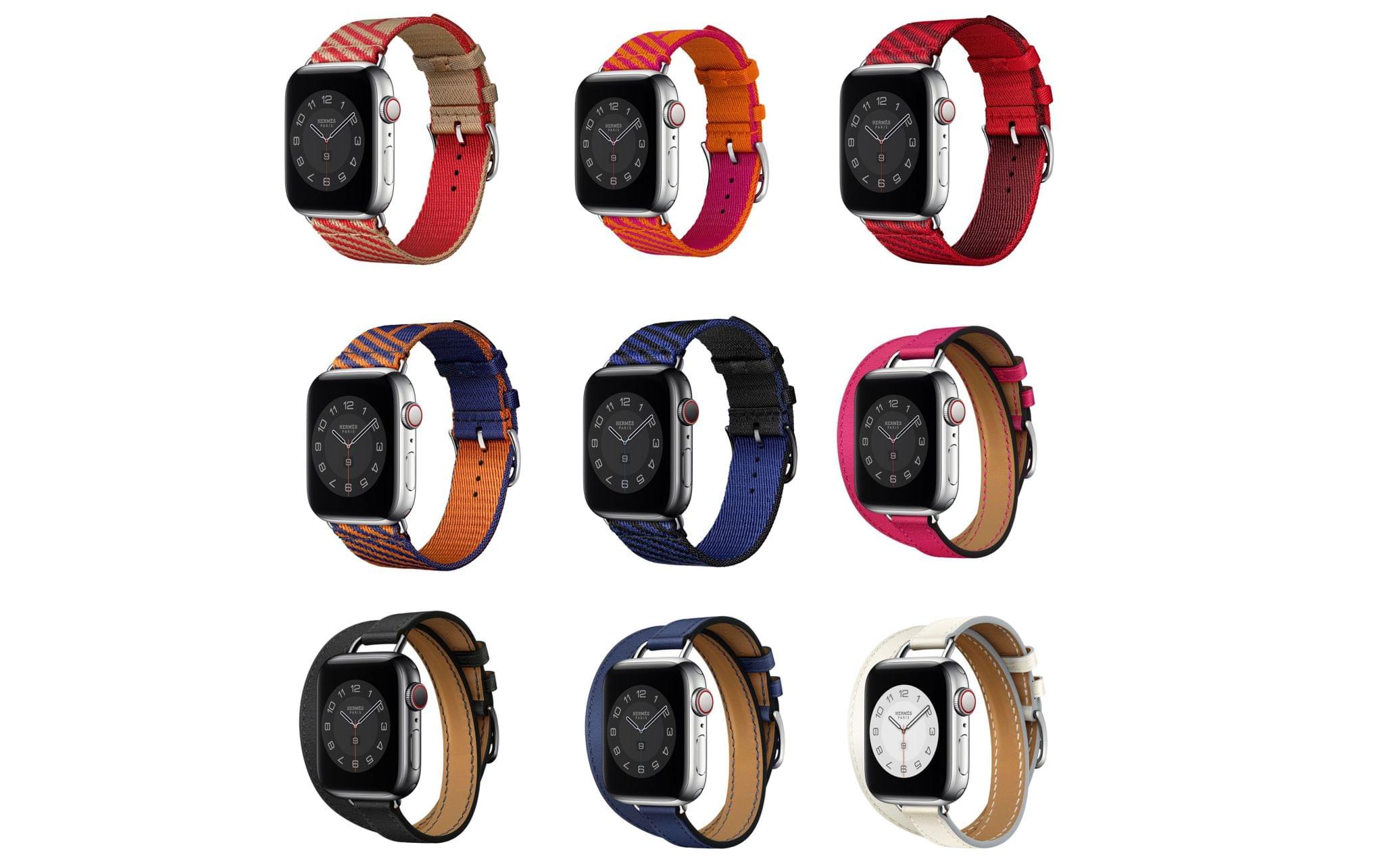 Finally, speaking of Hermès, Apple also teamed up with the company for the AirTag Hermès Luggage Tag. At $449, I guess you really want to take advantage of AirTag's location tracking to make sure you don't lose this accessory.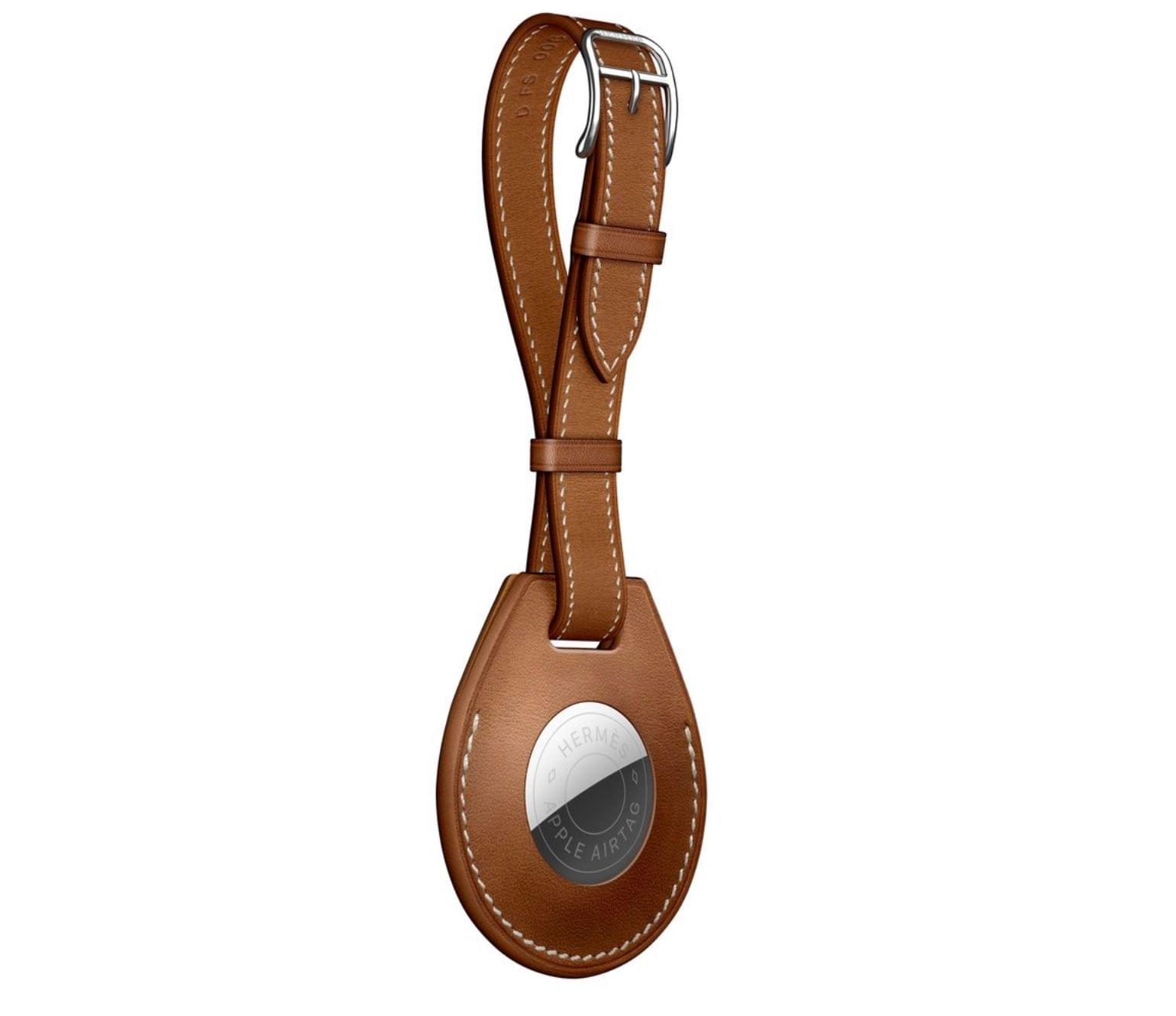 If you want to cheap out on Hermès accessories for your new AirTag, big savings are waiting for you with the $299 Bag Charm and $349 Key Ring. We won't judge.
But what if the Hermès accessories are not your style? The Verge has collected a variety of AirTag holder options from third-party manufacturers, including Belkin and Nomad.
Everything Else
Update: April 21, 2021
Stephen Hackett details the evolution of the iMac's chin and how it eventually became the whole computer.
As noticed by Drew Pickard on Twitter, Apple is also launching an extended version of the Magic Keyboard with Touch ID featuring a numeric keypad.
@gruber @cabel @panzer
Found this image of the Touch ID keyboard with the numeric keypad (!) in the image kit from Newsroom. Don't recall seeing this in the presentation or anywhere else?
Looks good. pic.twitter.com/mChnY1orn8

— Drew Pickard is at #config2021 in his basement (@DrewPickard) April 20, 2021
As first noticed by Joe Rossignol, for the first time Mac customers in the United States can extend their AppleCare+ coverage beyond three years. More details are available in a support document here.
In another support document titled 'What to do if you find an AirTag or get an alert that an AirTag is with you' Apple explains how you can scan someone else's lost AirTag with NFC and disable someone else's AirTag that's found traveling with you.
Nathan Gathright read through the 'Apple Podcasters Program Agreement' for the new Apple Podcasts Subscriptions service and shared a few key takeaways.
---
Apple is preparing for a massive software update week. As confirmed by the company earlier today, iOS 14.5, iPadOS 14.5, macOS 11.3, watchOS 7.4 and tvOS 14.5 will all be available next week.
As noted by MacRumors, the HomePod mini will launch in Austria, Ireland, and New Zealand in June. You can read our original review here.
Steve Moser has shared screenshots of some new watch face options from the Release Candidate of watchOS 7.4:
With a post on the Developer news portal a couple hours ago, Apple announced that starting April 26, 2021, all iPhone and iPad apps submitted to the App Store must be built using Xcode 12 and the iOS 14 SDK or later. The same deadline applies to Watch apps, which must be built with Xcode 12 and watchOS 7 or later.
It may have gone unnoticed today, but Apple announced that their video editing app Clips will soon be updated with deeper LiDAR integration, including a new feature called AR Spaces, which you can see in action in the video below:
For the first time, you can now purchase AppleCare+ protection for Apple TV. As detailed on the product page, "AppleCare+ extends your coverage to three years from your AppleCare+ purchase date and adds up to two incidents of accidental damage protection every 12 months, each subject to a service fee of $15, plus applicable tax."
And lastly, Apple snuck a fun Ted Lasso Easter egg at the end of their keynote video, as noted by Tom Klaver:
---
You can follow all of our April event coverage through our April 2021 Event hub, or subscribe to the dedicated RSS feed.