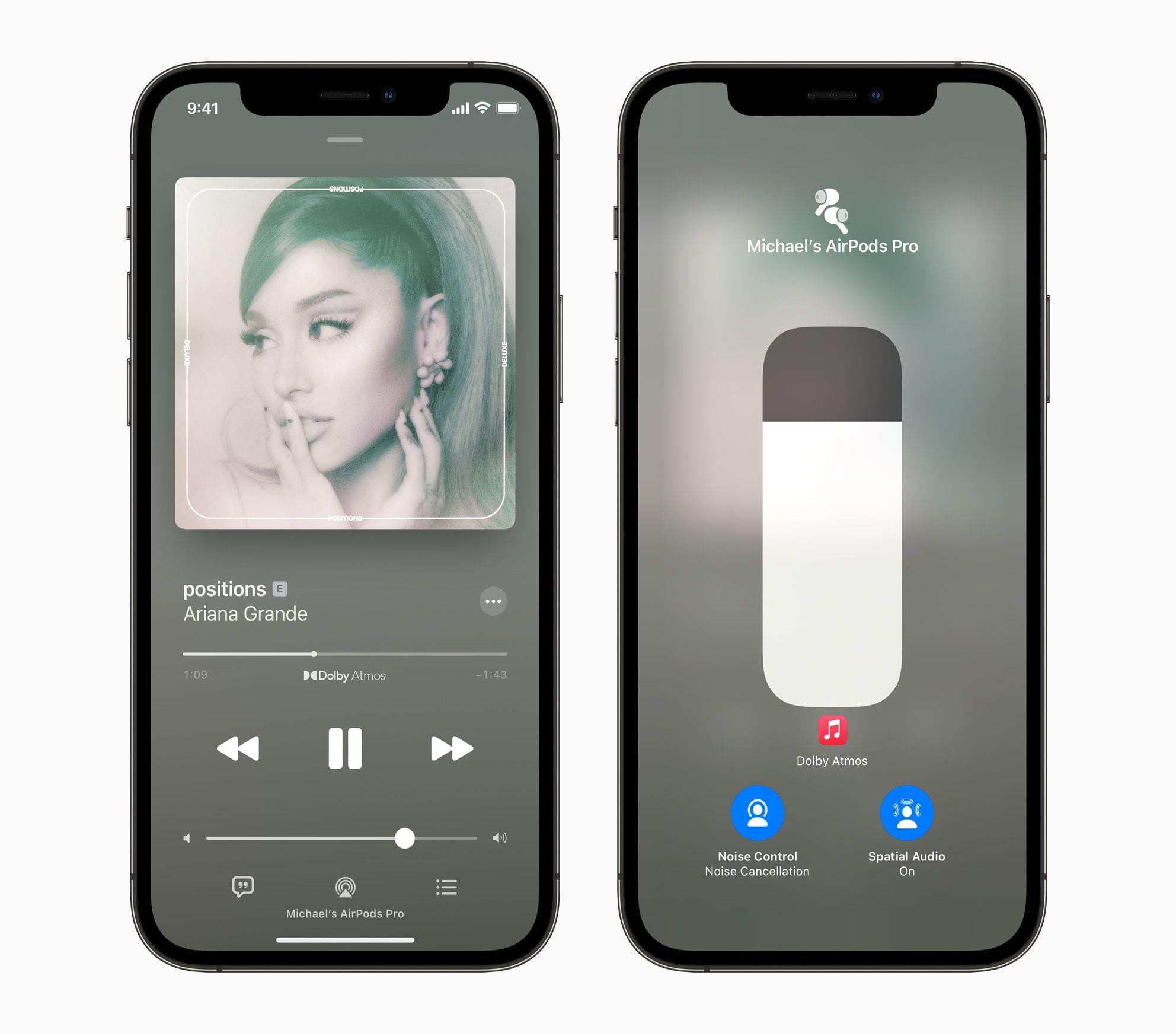 Yesterday, not long after Apple's opening WWDC keynote, the company activated Spatial Audio and lossless playback for Apple Music. The company followed up with a press release in which Zane Lowe, Apple Music's co-head of Artist Relations and radio host, explains the new feature and how he feels Spatial Audio will affect music.
First announced last month, spatial audio is a new audio feature that will initially be available on a couple of thousands of Apple Music tracks, providing a surround sound experience for music fans. The technology is based on Dolby Atmos, which is also used by Amazon Music and Tidal.
As we wrote last month, when the feature was revealed:
Spatial Audio will be the default playback option for AirPods and Beats headphones with an H1 or W1 chip, including AirPods, AirPods Pro, AirPods Max, BeatsX, Beats Solo3 Wireless, Beats Studio3, Powerbeats3 Wireless, Beats Flex, Powerbeats Pro, and Beats Solo Pro. The feature will be available with other headphones, too, by going to Settings → Music → Audio and setting Dolby Atmos to 'Always On.' The playback feature is also supported by the latest models of iPhones, iPads, Macs, and Apple TVs.
Although the availability of Spatial Audio is currently limited to a limited portion of Apple Music's catalog, including J Balvin, Gustavo Dudamel, Ariana Grande, Maroon 5, Kacey Musgraves, and The Weeknd, the company says it will be adding new tracks continuously as they become available from artists.
In today's press release, Lowe explains that Spatial Audio unlocks a new avenue of creativity for artists and new experiences for music fans:
I'm fascinated to know how I might be emotionally moved by my favorite songs in a different way with Spatial Audio. Because it's all going through my ears and triggering something, right? That's what dawned on me when I was listening to these songs in Spatial: I was listening to these songs that I knew really well, but I was feeling something different. So, it's not even just about the way it's going to end up sounding, it's very much how songs are going to feel.
Lowe also mentioned that Spatial Audio tools will be built into Logic Pro later this year. If you're curious about Spatial Audio, Apple has created a special playlist showcasing the feature.
Alongside Spatial Audio, Apple has made lossless streaming available in multiple lossless streaming formats, which led to initial confusion about which devices and headphones supported the feature. For details on what you'll need for lossless playback, be sure to check out Apple's support page.
I've had a chance to briefly try Spatial Audio, and it's excellent. The feature creates a new dimensionality to music that isn't captured by regular stereo recordings. The tracks available at launch are limited, but I expect that as music fans try it, demand will increase, and Spatial Audio will become the new normal for music streaming.
---
You can follow all of our WWDC coverage through our WWDC 2021 hub, or subscribe to the dedicated WWDC 2021 RSS feed.