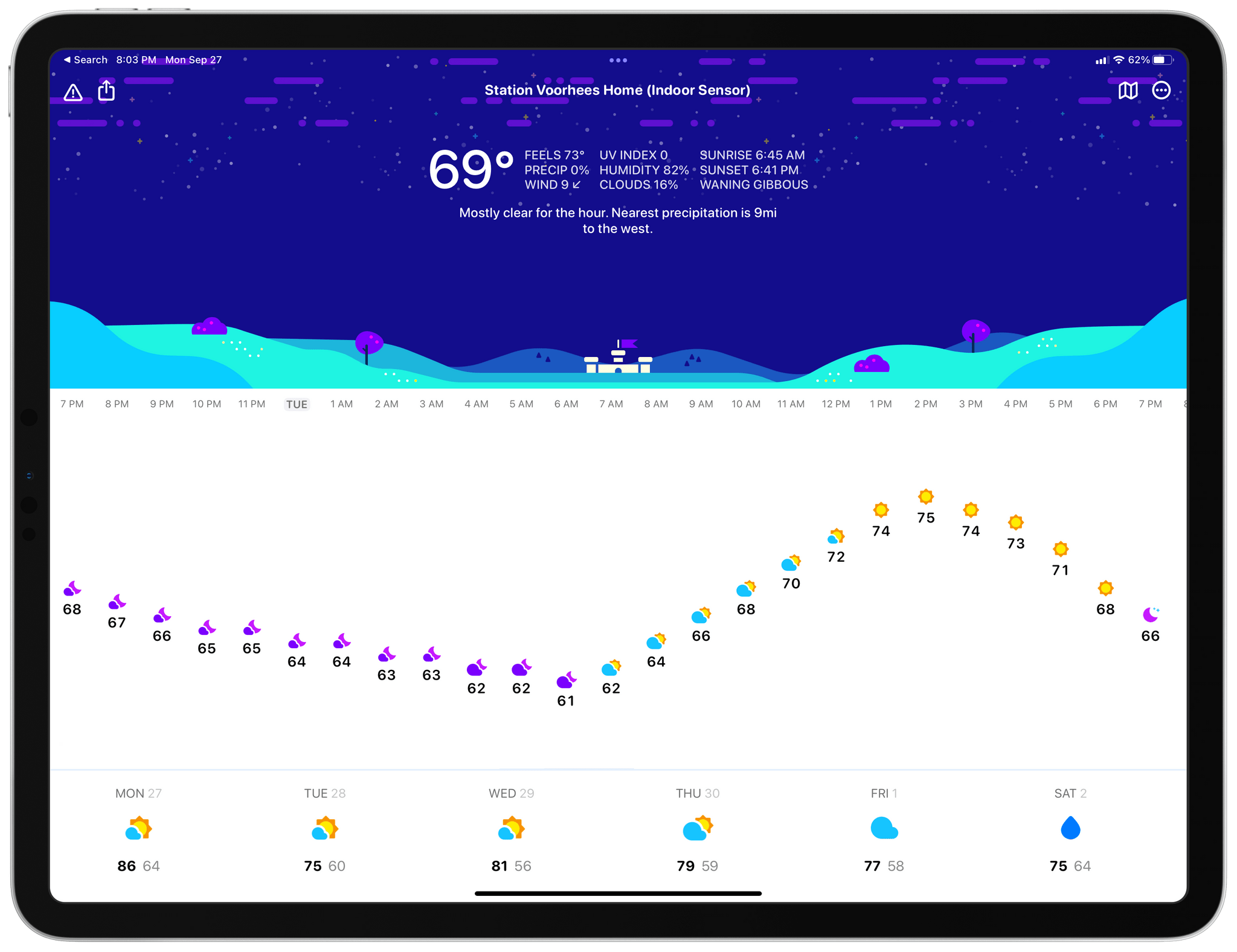 Last week, Brian Mueller released CARROT Weather 5.4 alongside the iOS and iPadOS update. The update takes advantage of new iOS and iPadOS 15 features and continues to put more control in the hands of users with new customization options, themes, and icons.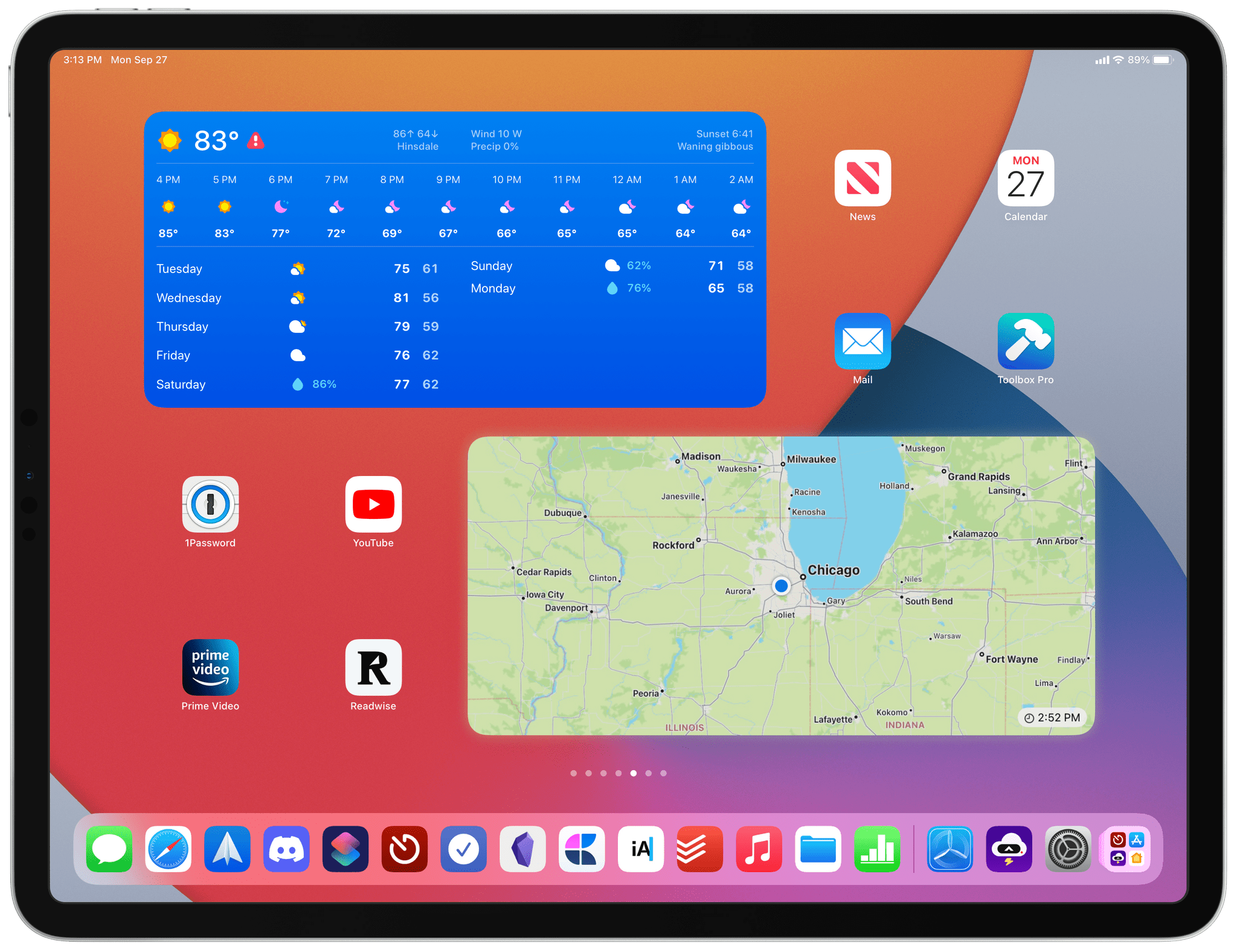 CARROT Weather 5.4 takes advantage of the new XL widgets in iPadOS 15 and the time sensitive notifications on both platforms. On the iPad, CARROT Weather now offers XL Maps and Forecast widgets. The added space allows the XL Maps widget to show weather maps for a wide geographic area. For me here in the Chicago area, that means I can see weather conditions for a big chunk of Illinois as well as parts of Wisconsin, Iowa, Indiana, Ohio, and Michigan, an area covering about 500 miles from east to west and 200 miles north and south.
The XL Forecast widget is big enough to include the:
Current conditions
High and low temperatures for the day
Wind speed and direction
Chance of precipitation
Sunrise or sunset times
Moon phase
An hourly forecast for the next 10 hours
A 7-day forecast
With just one widget, you've got all the information that most people want in one place without even opening CARROT Weather.