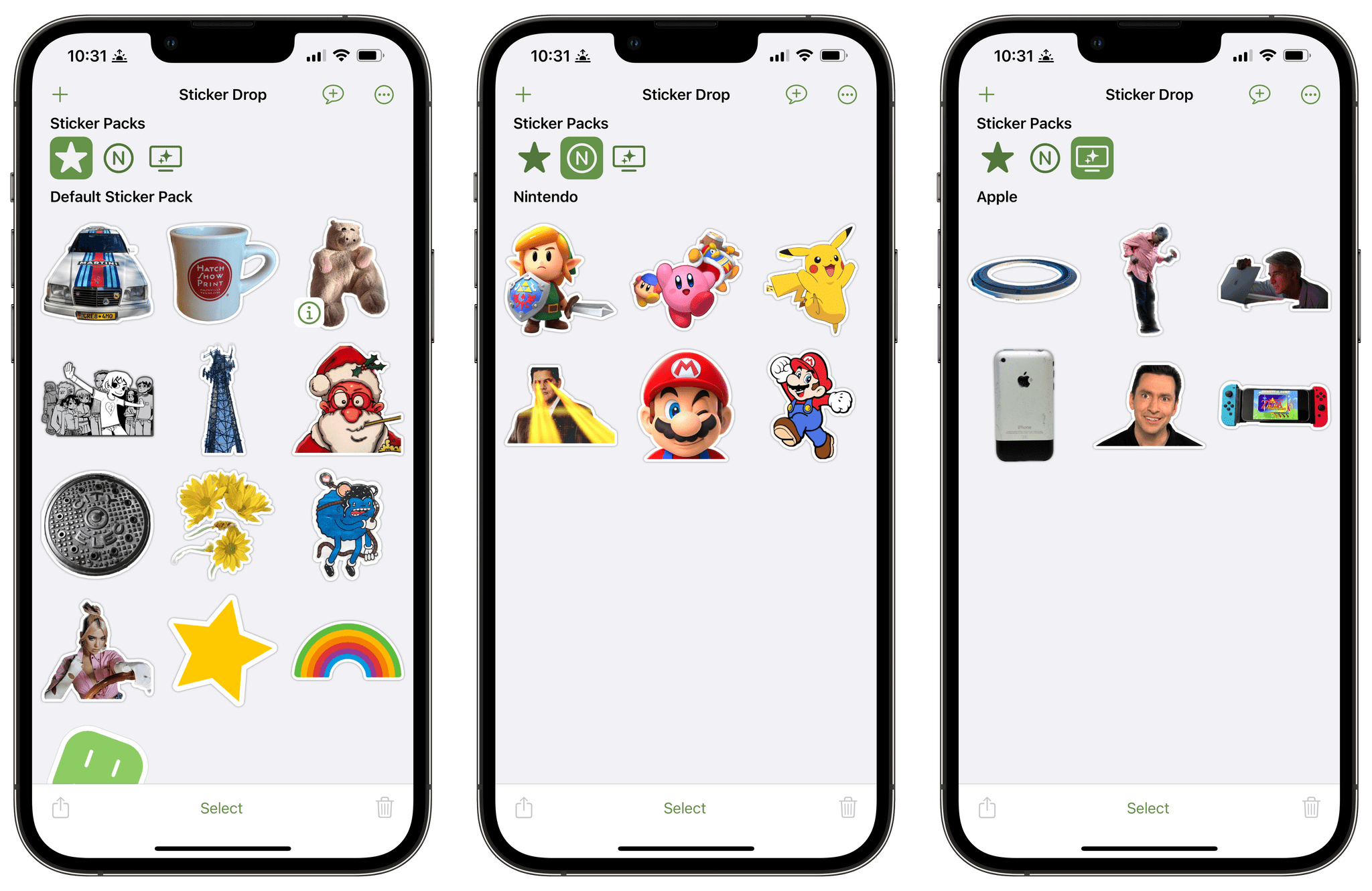 Years ago, when the iMessage Store first debuted, I covered the best sticker packs every week in MacStories Weekly, our Club MacStories newsletter. It wasn't long before I had more sticker packs than Messages could manage. Finding individual sticker packs became a chore, so I gradually stopped using them, except on rare occasions.
One of my favorite categories of sticker apps from those early days was apps that allowed me to make my own stickers from photos. However, the process was too laborious and fiddly to justify making more than a handful of my own stickers.
That's changed with the release of Sticker Drop, a DIY sticker creation utility for the iPhone that leverages iOS 16's new subject isolation technology for images. What sets Sticker Drop apart is how easy it is to make and manage your own stickers.