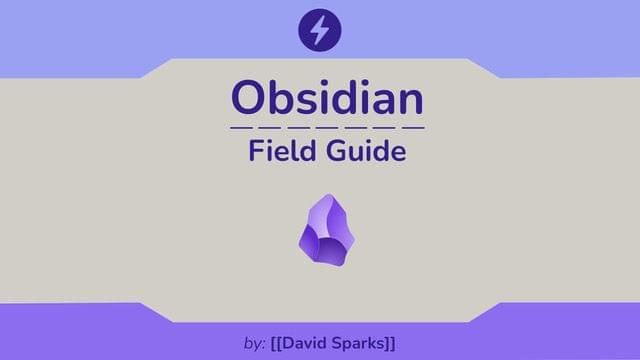 No app has had a bigger impact on my day-to-day work in the past couple of years than Obsidian. What makes Obsidian tricky, though, is its flexibility and depth. It can accommodate everything from a simple Markdown note-taking system to acting as a Notion-like relational database. It's a powerful tool, but also one that takes time to learn.
Today, David Sparks released a new MacSparky Field Guide to help newcomers get their bearings with Obsidian. The video series, which I've sampled, covers all the basics, taking viewers on a tour of the app's interface, core features, built-in plugins, and some of the more popular plugins created by third parties.
The Field Guide comes in Standard and Plus editions, with the Plus Edition adding bonus content via online seminars. The Standard Edition is $49 but is currently $44 for a limited time and the Plus Edition is $99, discounted for a limited time to $89. Both limited time deals are available is you use the code OBSIDIANLAUNCH at checkout.