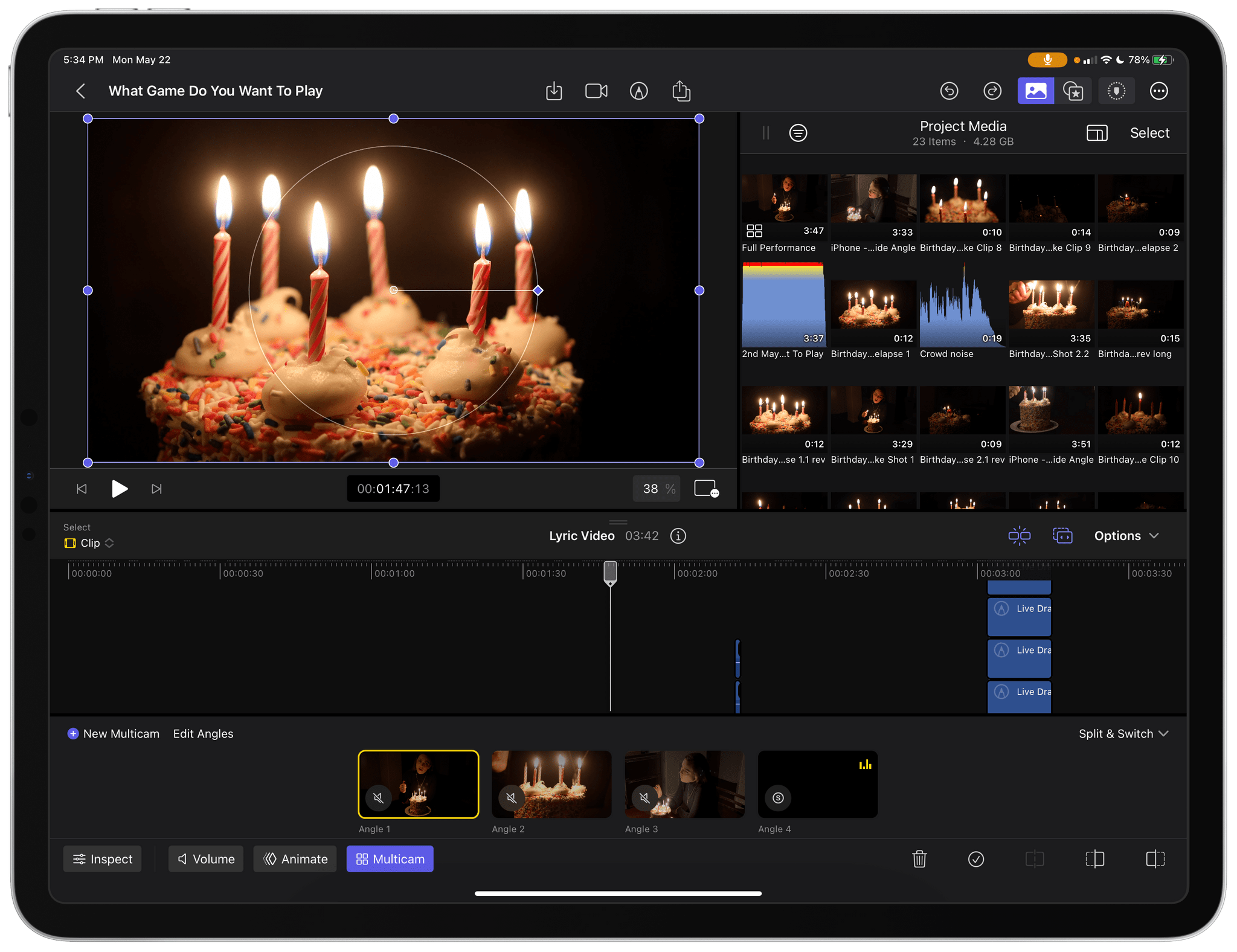 Today, Apple released Final Cut Pro for iPad alongside Logic Pro. I've been testing the app for about a week with sample projects from Apple and some drone footage I shot with one of my kids during the winter holidays. Like Logic Pro for iPad, Apple has packed a lot of sophisticated features into Final Cut Pro for iPad, but with one crucial difference. Whereas Logic Pro projects can be sent back and forth between the iPad and Mac versions of the app, Final Cut Pro projects cannot.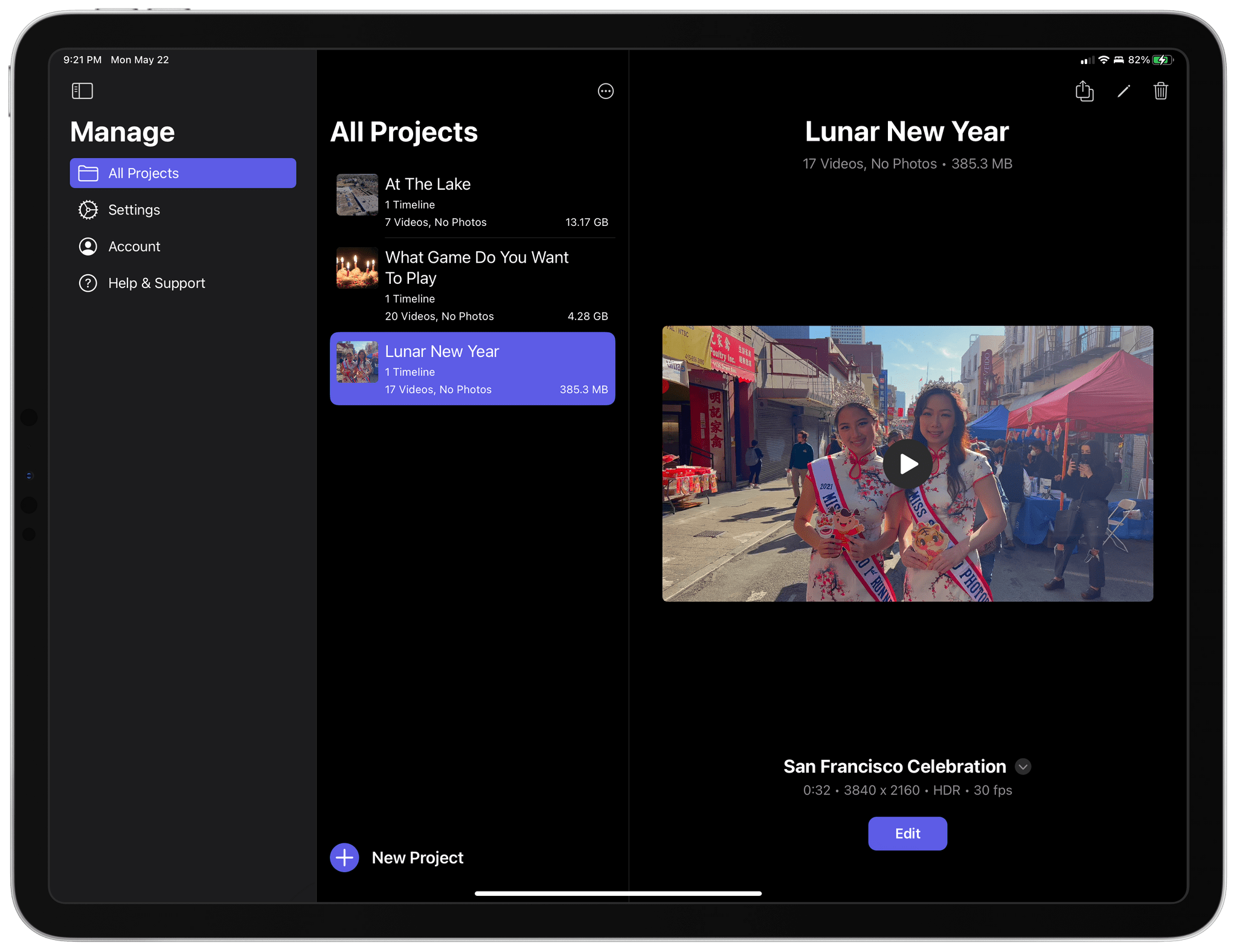 Final Cut for iPad projects can be opened in Final Cut for Mac, but once they're on the Mac, they can no longer be opened on the iPad. Nor can projects started in Final Cut Pro for Mac be opened on the iPad. That will be a significant downside for people who already work in Final Cut Pro for Mac, but for creators with a mobile-first workflow or who want to try Final Cut Pro for the first time without paying the Mac version's steep price, compatibility will be a non-issue.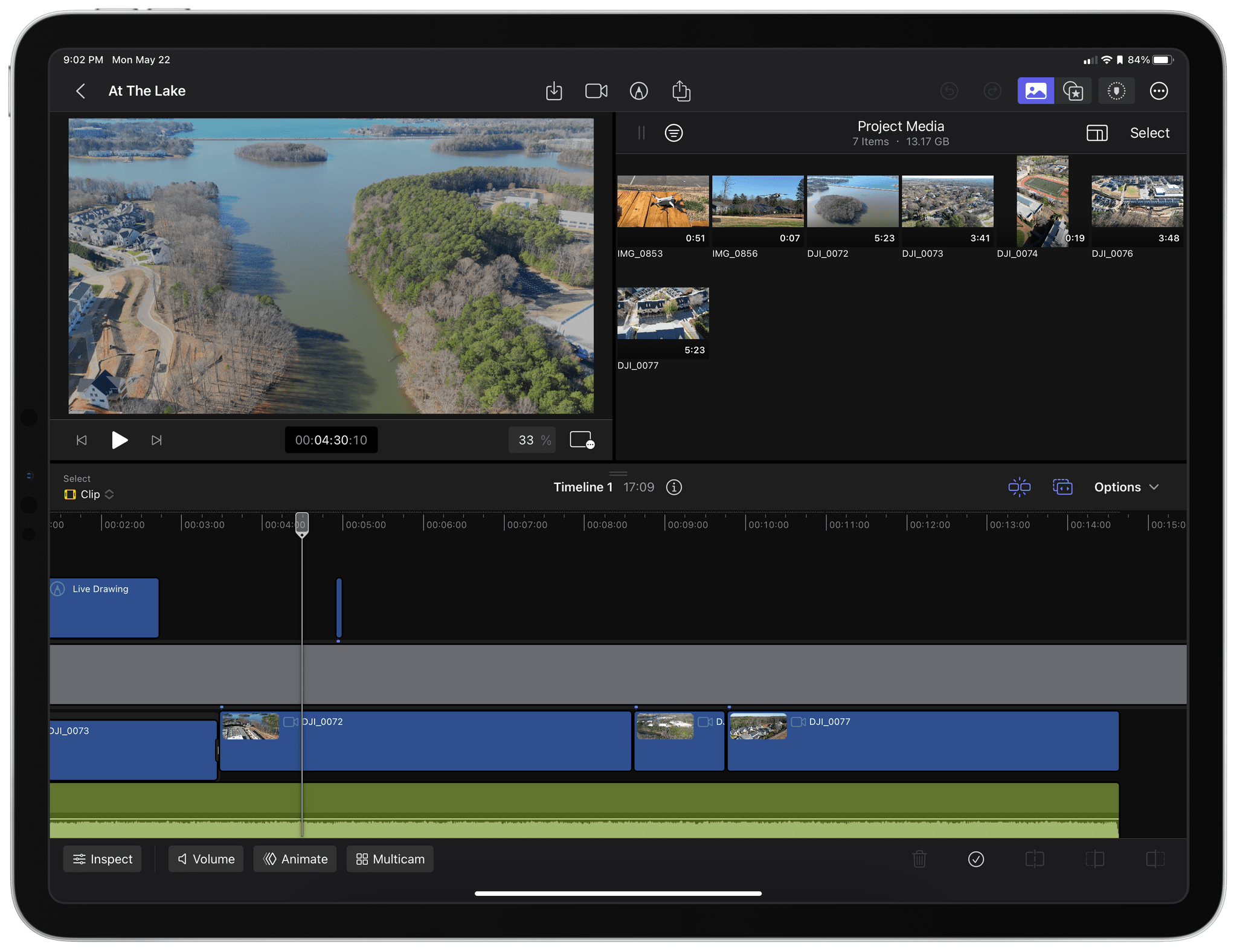 That's the camp I fall into. I don't edit a lot of video, and except for testing Final Cut Pro for iPad, I would probably have dropped my drone clips into iMovie, added a few transitions, and called it a day. That sort of editing is absolutely possible in Final Cut Pro, too. However, the app allows you to do far more, as the two sample projects I've been studying make clear.