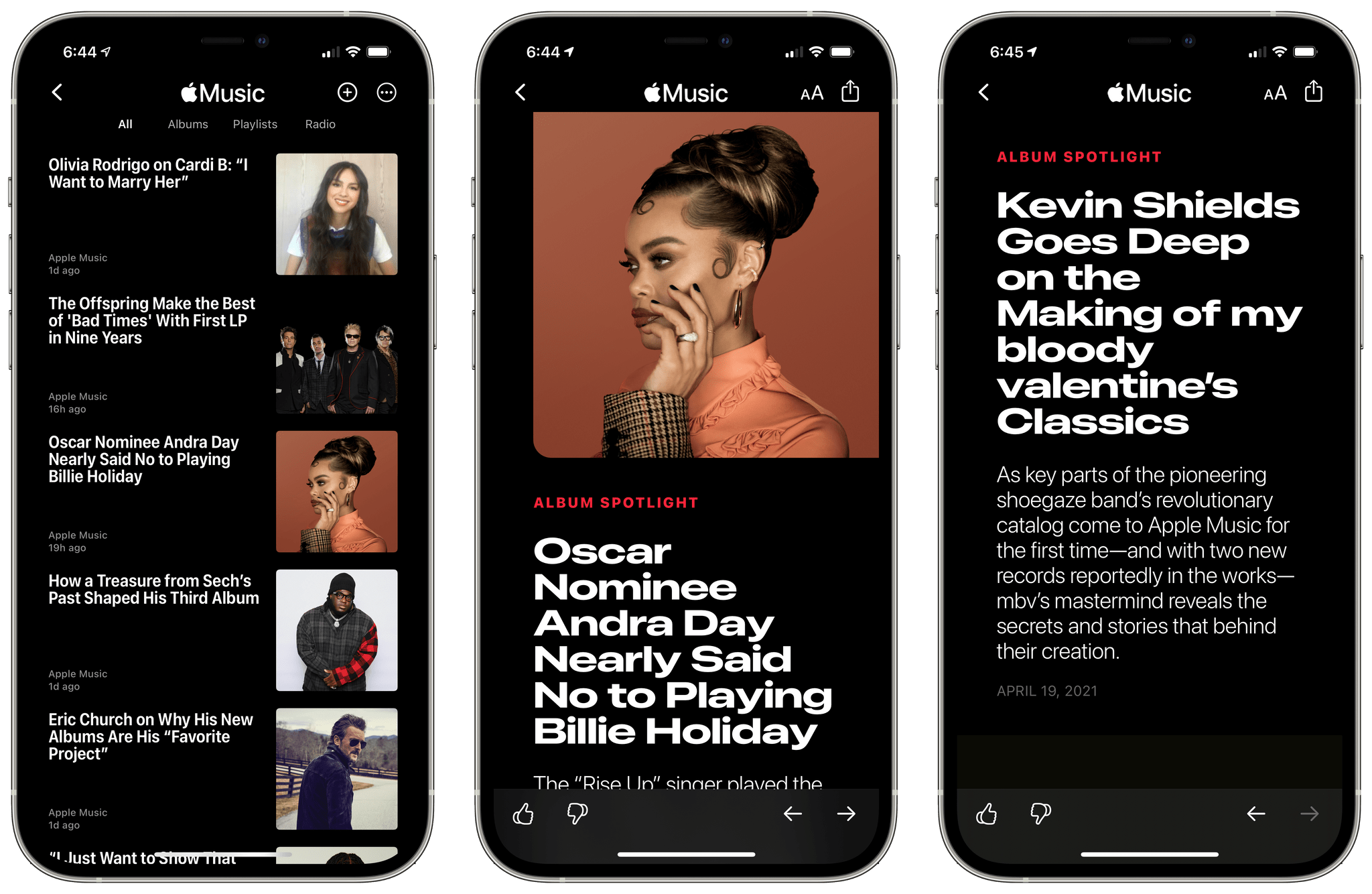 Yesterday as Federico was putting the finishing touches on an in-depth review of iOS and iPadOS 14.5 that we will publish next week, he discovered something interesting: Apple Music is in the process of establishing a presence on Apple News. The content added to Apple News so far is limited, but it appears that the company is in the process of enhancing both services by connecting them in a way that is reminiscent of the way it brought Apple News to the Stocks app with iOS 12, but so far, also different.
A Music and News integration has been on Federico's wish list ever since iOS 12. As he imagined in his iOS 12 review:
Using Apple News as a content provider for Stocks is fascinating as it could be applied to a variety of other Apple services in the future. Imagine, for instance, if Music news became part of the Music app and if you could read interviews and album reviews on an artist's page.
It's an idea that he returned to in 2019:
Apple Music editors should have their own original channel on Apple News; music sources from Apple News should be inside Apple Music (just like business news for Stocks).

— Federico Viticci (@viticci) January 25, 2019
and that we have discussed repeatedly on AppStories.