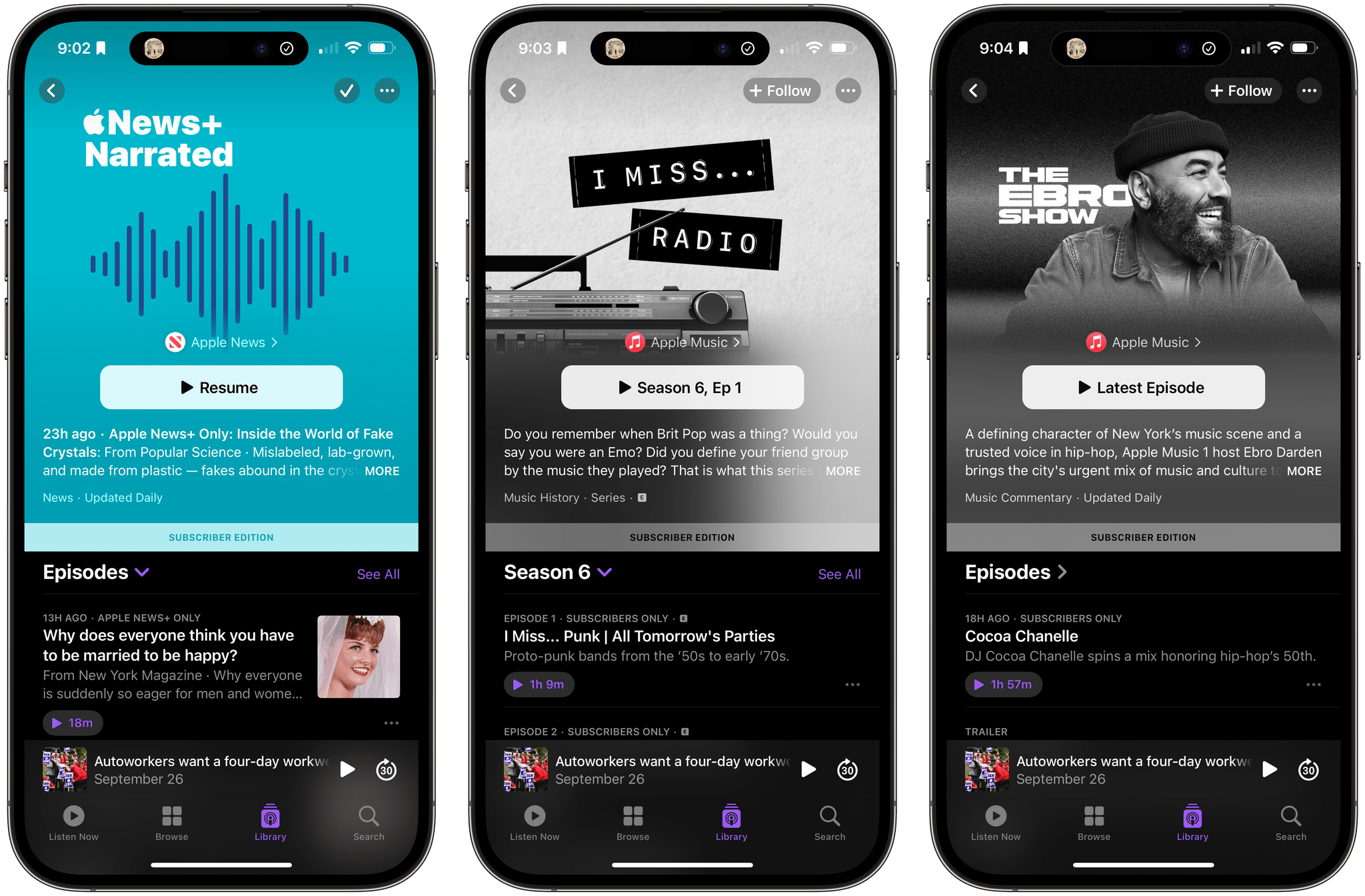 Apple Podcasts significantly expanded its Apple Music and Apple News podcast channels late yesterday and introduced podcasts for subscribers to a variety of third-party apps. In all, Apple says there are over 60 new shows comprised of over 2,500 episodes.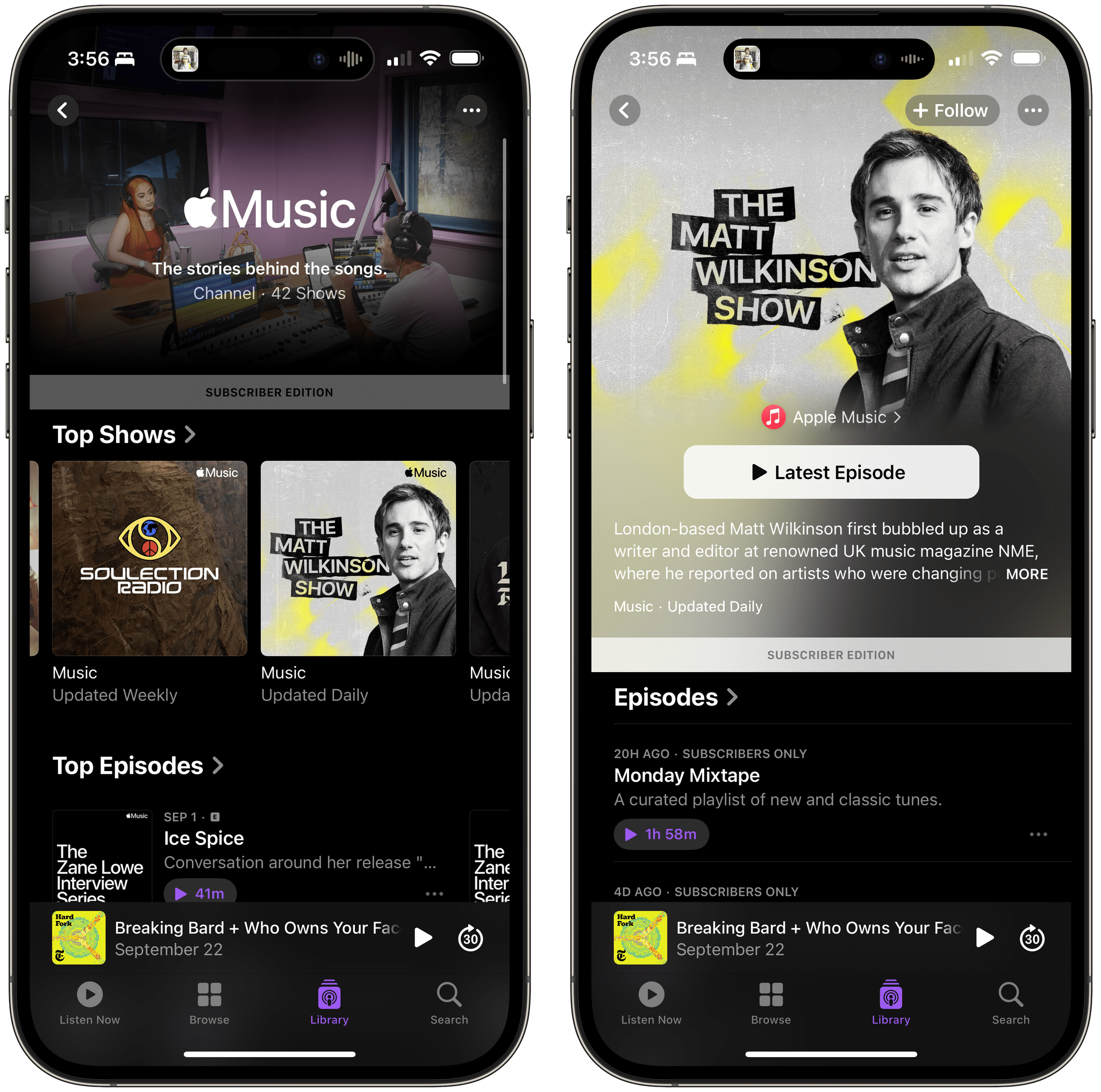 The Apple Music channel new features 42 shows, a significant increase from the handful that were available before. The lineup includes a mix of host-driven shows from Apple Music 1, interviews, music commentary, specials, and more, most of which are exclusive to Apple Music subscribers.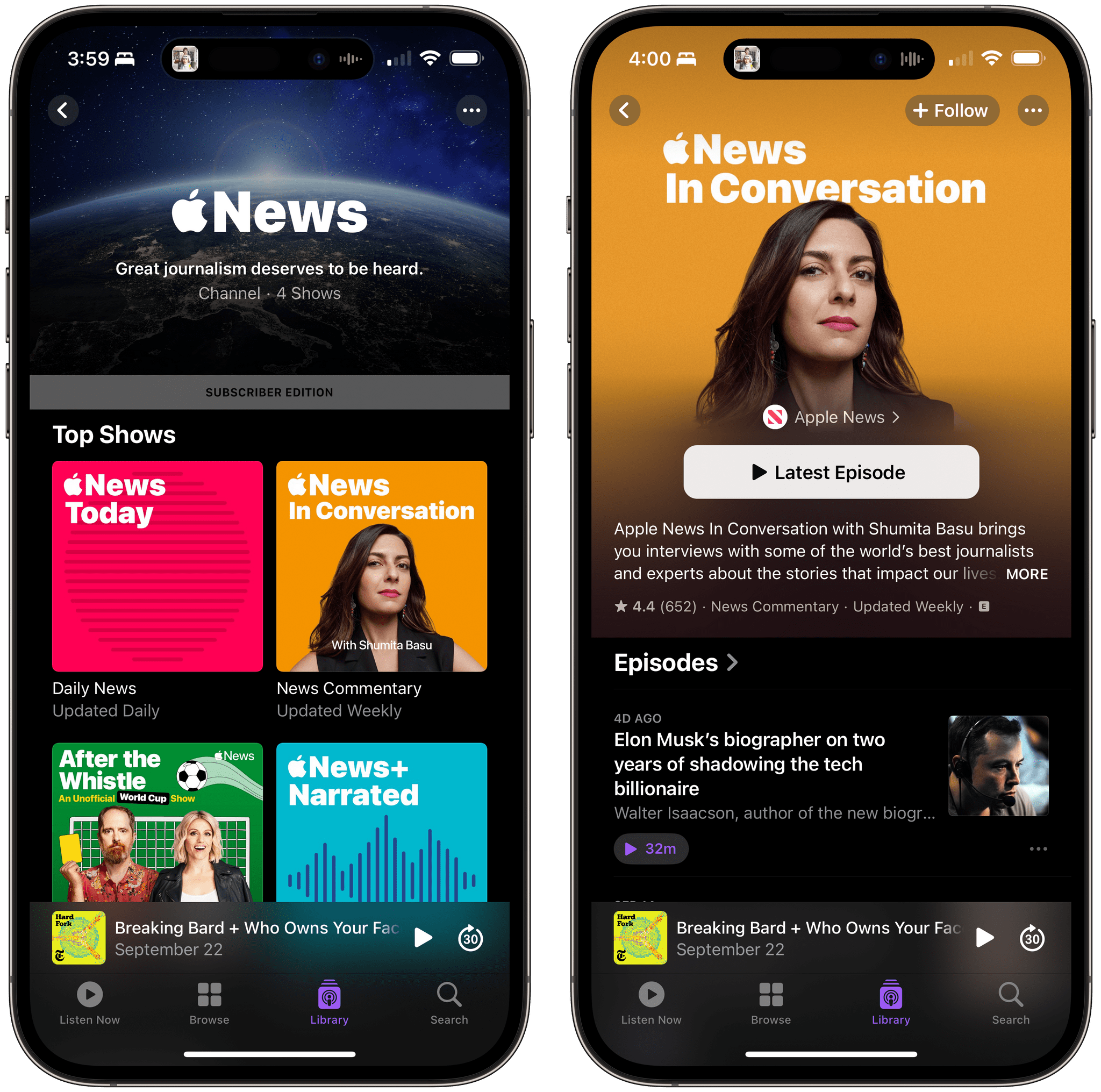 Apple News features four podcasts. News Today features a short, daily rundown of headlines from around the world; After the Whistle follows the World Cup; Apple News In Conversation is a weekly news commentary show; and Narrated News is an Apple News+ subscriber exclusive that presents audio narration of longform writing, something previously only available in the News app.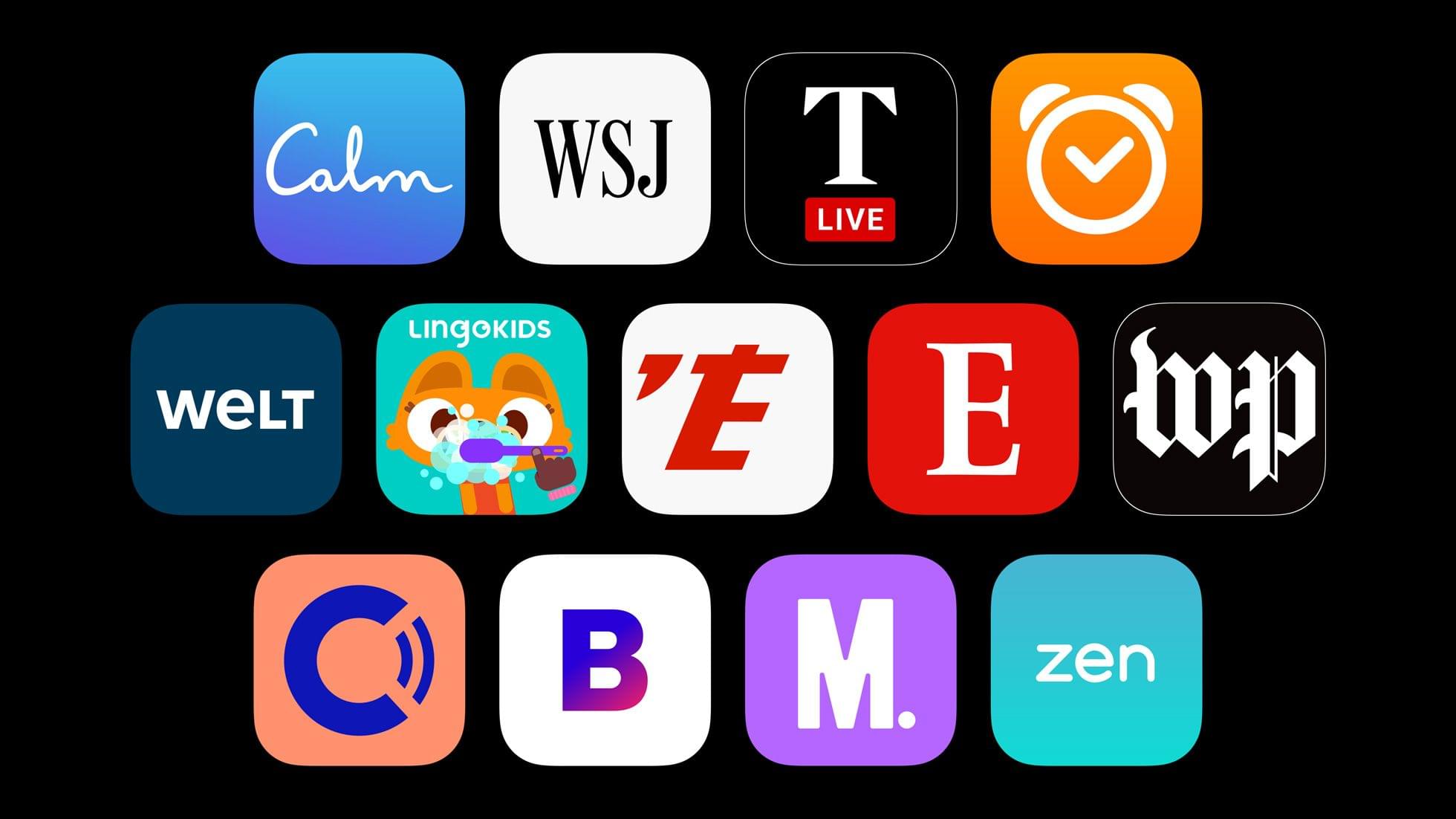 Among the subscription apps that are adding podcasts to their offerings are The Washington Post, Calm, Lingokids, Bloomberg, Sleep Cycle, and several others.
I haven't had a chance to try any of the app add-on shows because I don't subscribe to any of the participating apps. However, I spent some time this morning browsing through the Apple Music and Apple News offerings. Most of what is now available from Apple Music or Apple News in Podcasts was already available in their own apps. Still, I like having it available in Podcasts, where both channels' shows fit in naturally with the other podcasts I enjoy, making Podcasts a one-stop destination for spoken audio. Listening in the Podcasts app also has the advantage of allowing listeners to receive notifications when a new episode is released and queue episodes for playback.
One thing I'd love to see the Apple Music and Apple News shows add is show notes. Links to songs played so they can be added to a listener's library would be a useful addition to the Apple Music podcasts, as would links to materials on the topics covered by Apple News.