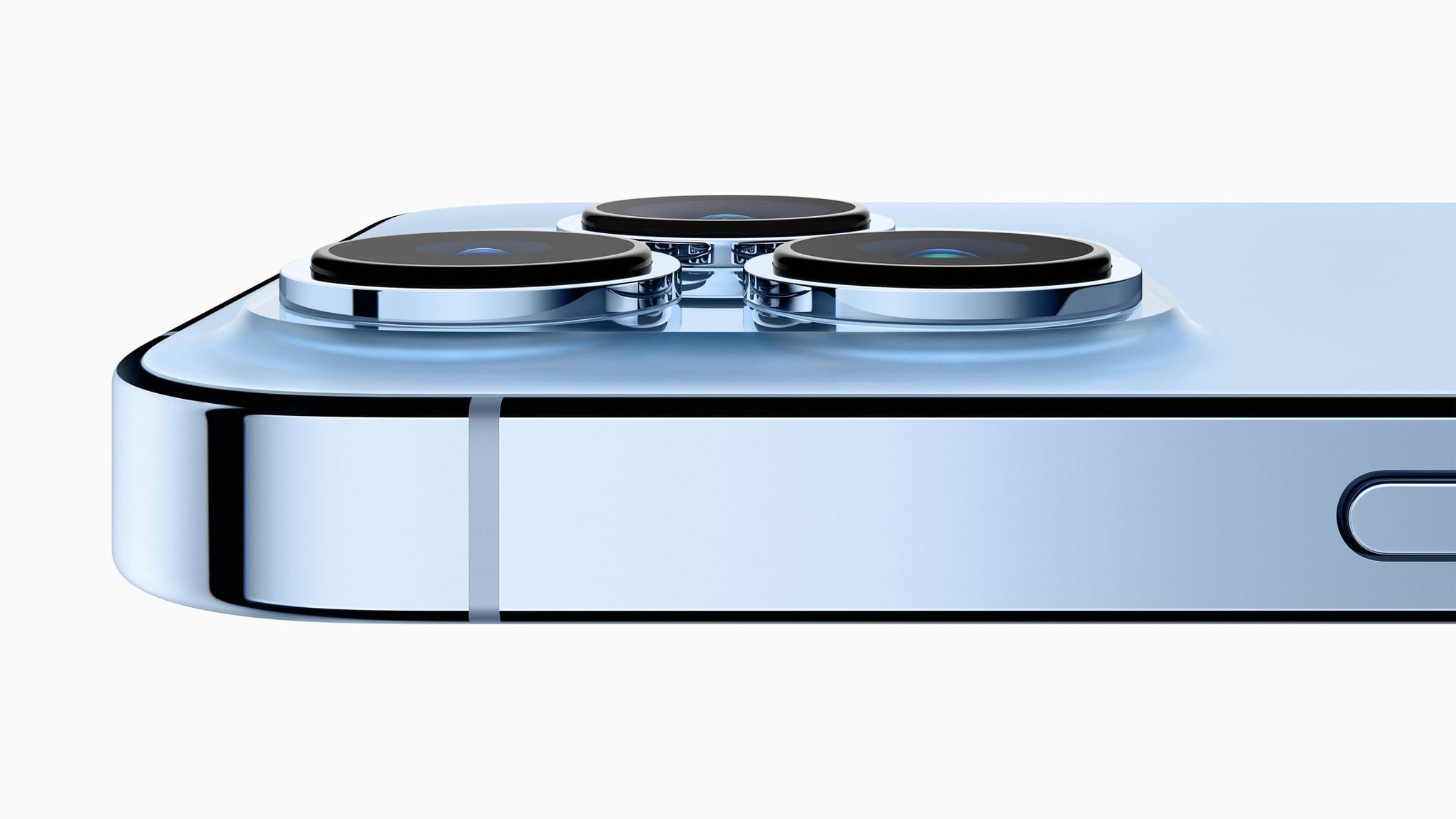 Today, Apple debuted its iPhone 13 lineup consisting of four new models:
iPhone 13 mini
iPhone 13
iPhone 13 Pro
iPhone 13 Pro Max
Similar to the iPhone 12 family of devices, the iPhone 13 and 13 mini are the more affordable options, while the two Pro models add premium features at a premium price. All four devices share the A15 Bionic processor, 5G networking, camera updates, MagSafe, and more.
Also, all four devices will be available for pre-order this Friday, September 17th, with availability beginning one week later on Friday, September 24th.
Here's a complete overview of everything new coming to the iPhone 13 lineup.
iPhone 13 and 13 mini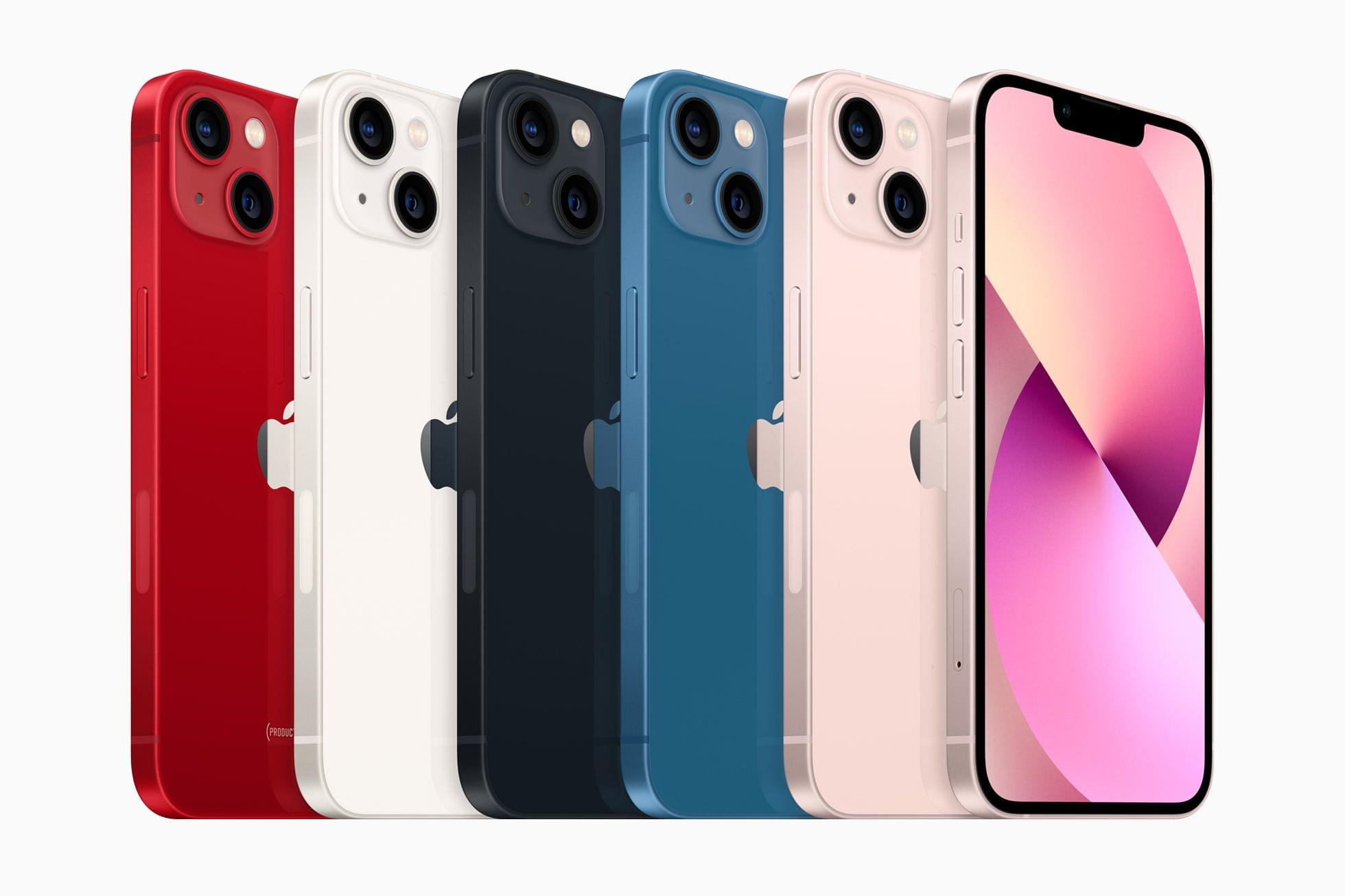 The new iPhone 13 and 13 mini continue Apple's latest flat-sided, aluminum iPhone aesthetic and come in five colors: (PRODUCT)RED, starlight, midnight, blue, and pink. The iPhone 13 features a 6.1" display, while the mini's is 5.4". Both displays have the protective Ceramic Shield layer on the front display as the iPhone 12 and 12 mini did. Apple says it has improved the iPhones' Super Retina XDR OLED displays to reproduce truer blacks and has increased the maximum outdoor brightness to 800 nits (a 28% increase) with a peak brightness of 1200 nits for HDR content. Both iPhones also feature an IP68 water resistance rating.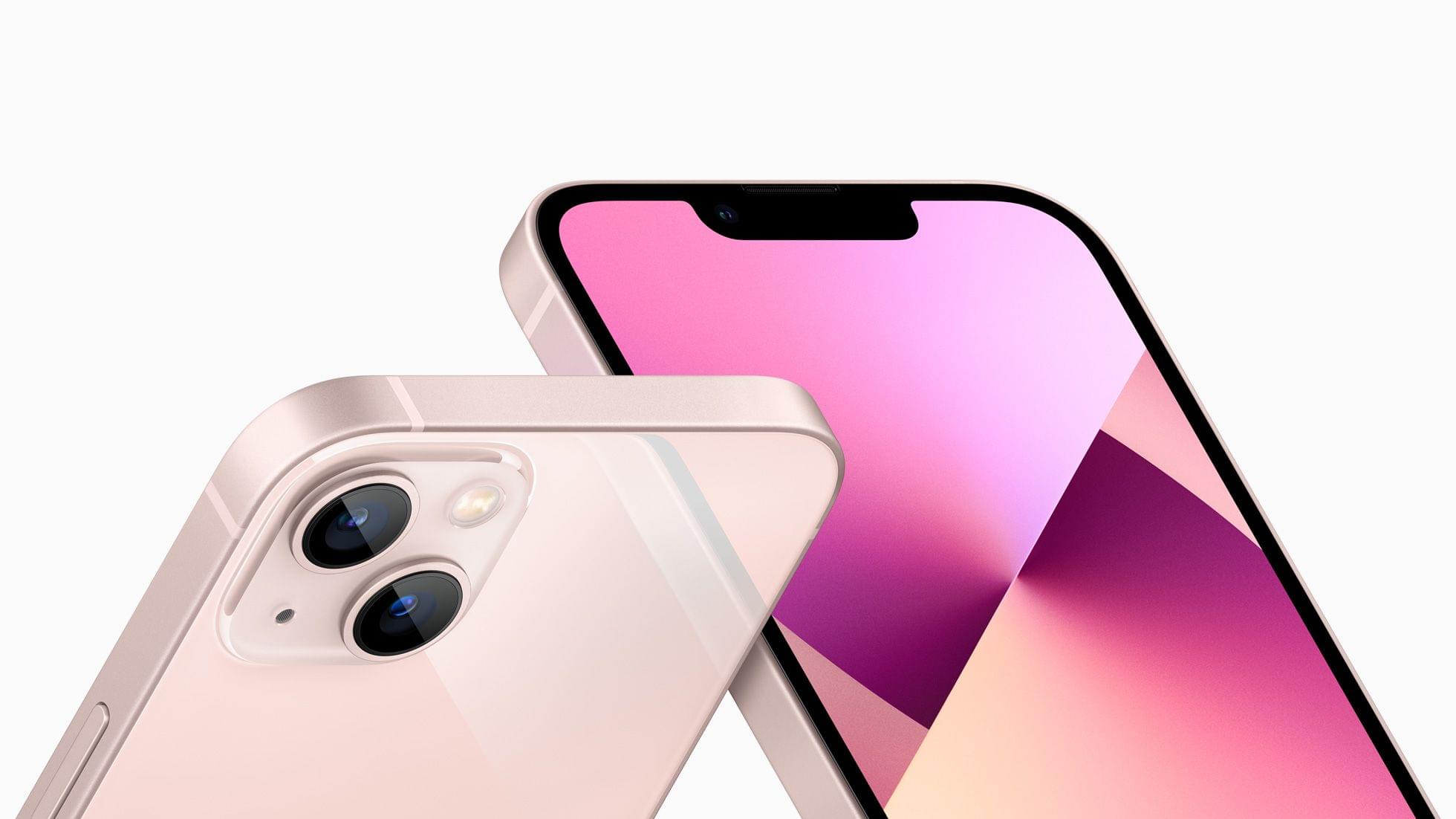 Apple says that the A15 Bionic, which is built with a 5-nanometer process, is faster and includes 15 billion transistors. The company says the 6-core architecture – two high-performance and four efficiency cores – is up to 50% faster than its competition, though there is no mention of who that competition is. Likewise, Apple claims the 4-core GPU is up to 30% faster than its competition. Finally, the 16-core Neural Engine, which handles machine learning and similar tasks, can handle 15.8 trillion operations per second, driving features like Live Text in iOS 15. The iPhone 13 and 13 mini also feature more bands of 5G wireless, with over 200 carriers in 60 countries supporting the technology by the end of this year.
Apple claims it has improved battery life thanks to a larger battery and a more efficient A15 Bionic processor, display, and other components. The company says the changes enable the iPhone 13 mini to get 1.5 hours more battery life than the iPhone 12 mini and the iPhone 13 to get 2.5 hours more battery life than the iPhone 12.
One of the first things you'll probably notice about the design of the iPhone 13 and 13 mini is that the rear cameras are arranged diagonally instead of stacked, as was the case with the iPhone 12 and 12 mini. Apple has also redesigned the TrueDepth camera system so that it takes up 20% less space. In other words, the notch is smaller.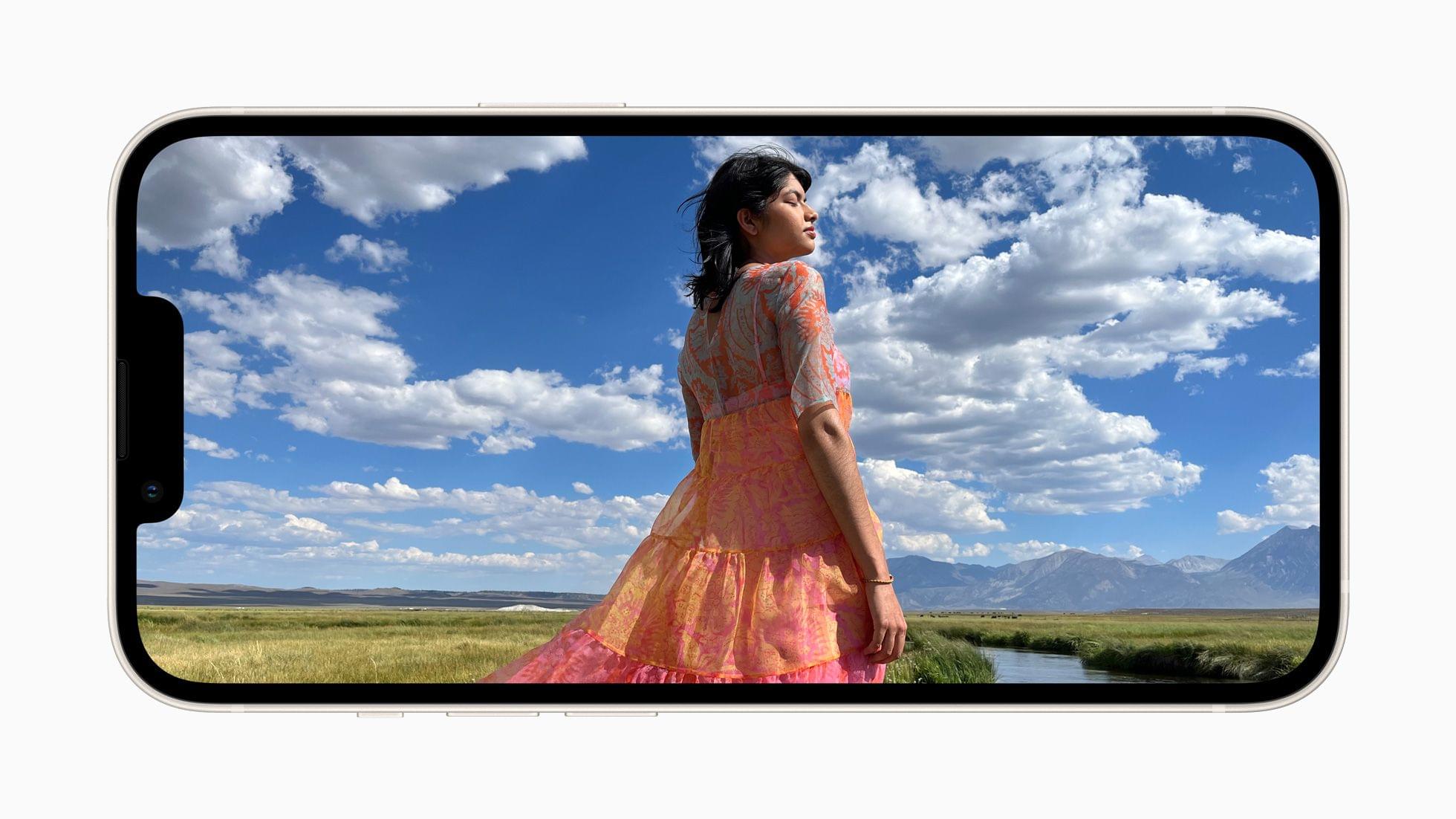 As has become the norm with new iPhones, those 12MP rear-facing cameras are a big part of this year's updates. The new camera system has been improved to allow 47% more light to reach the company's biggest image sensor yet.
The Wide camera is available in both models and features Sensor-shift OIS, which was introduced with the iPhone 12 Pro Max to provide for more stable images by shifting the sensor to compensate for hand shake instead of moving the lens. Apple says the new Ultra Wide camera captures more detail in dark photos too.
On the software side, Apple announced Photographic Styles that take advantage of the A15 Bionic's power along with a faster Neural Engine and new image signal processor. The feature, which you'll find in the Camera app, comes with built-in presets that can be adjusted and will work across different scenes and photography sessions, allowing users to dial in a look all their own. Apple describes the feature as more than just a filter. Instead, Photographic Styles take advantage of computational photography and Apple's unique multi-frame processing to treat different parts of a photo, like skin tones, differently.
Both cameras also add Smart HDR 4, which Apple says improves color, contrast, and lighting and improved Night mode. The front-facing TrueDepth camera supports all of the features of the back camera too.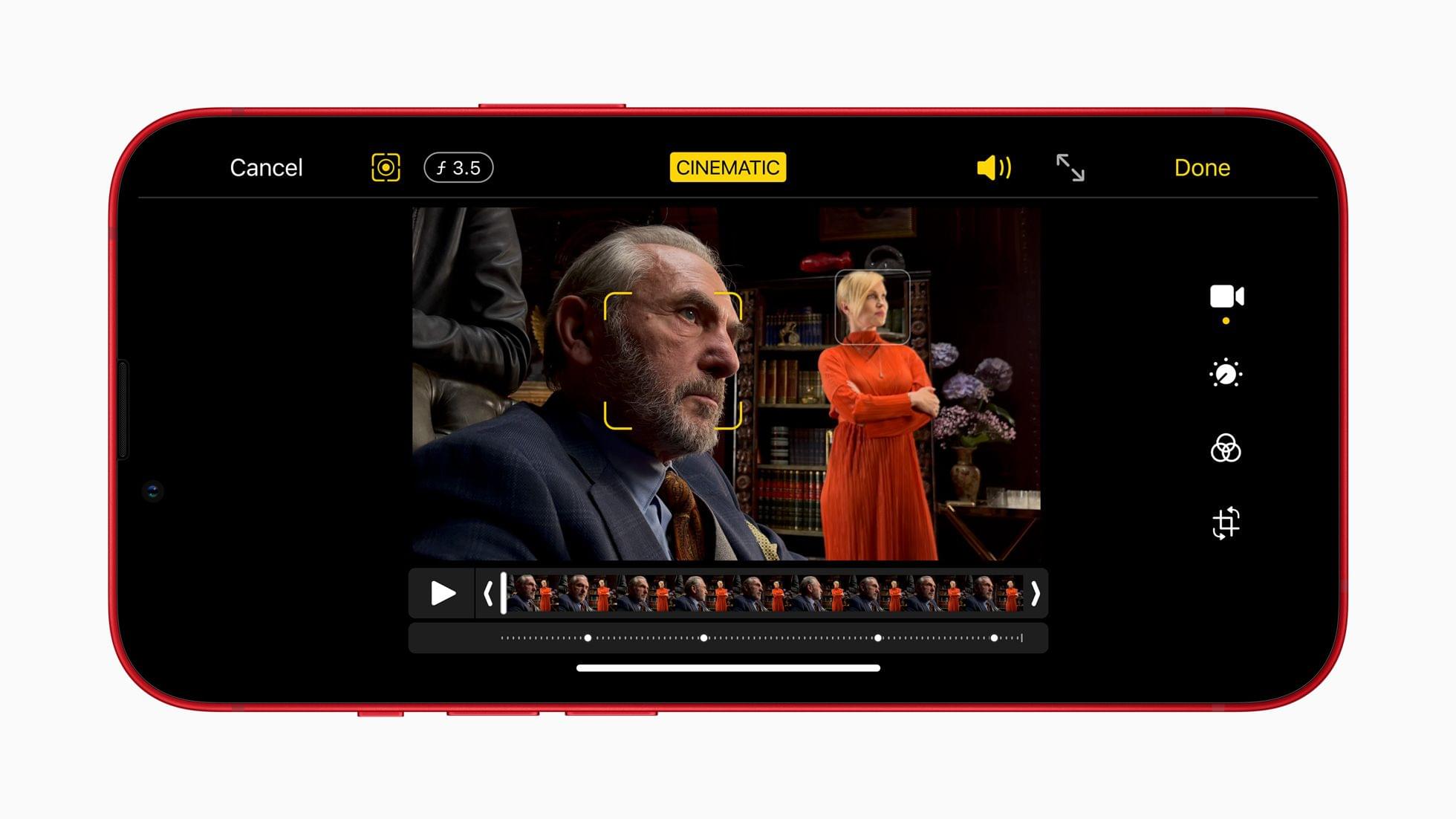 Video performance has been enhanced, with a new Cinematic mode that creates a depth effect by automatically shifting the focus from one subject of the video to another. Cinematic mode can also be adjusted manually while filming, or even after you have finished filming, using Photos or iMovie for iOS and soon, iMovie and Final Cut Pro on the Mac. Both iPhone models can also shoot in 4K at 60 fps in HDR with Dolby Vision.
Apple is also doubling the base and top storage for the iPhone 13 and 13 mini with available storage of 128, 256, and 512 GB.
iPhone 13 Pro and Pro Max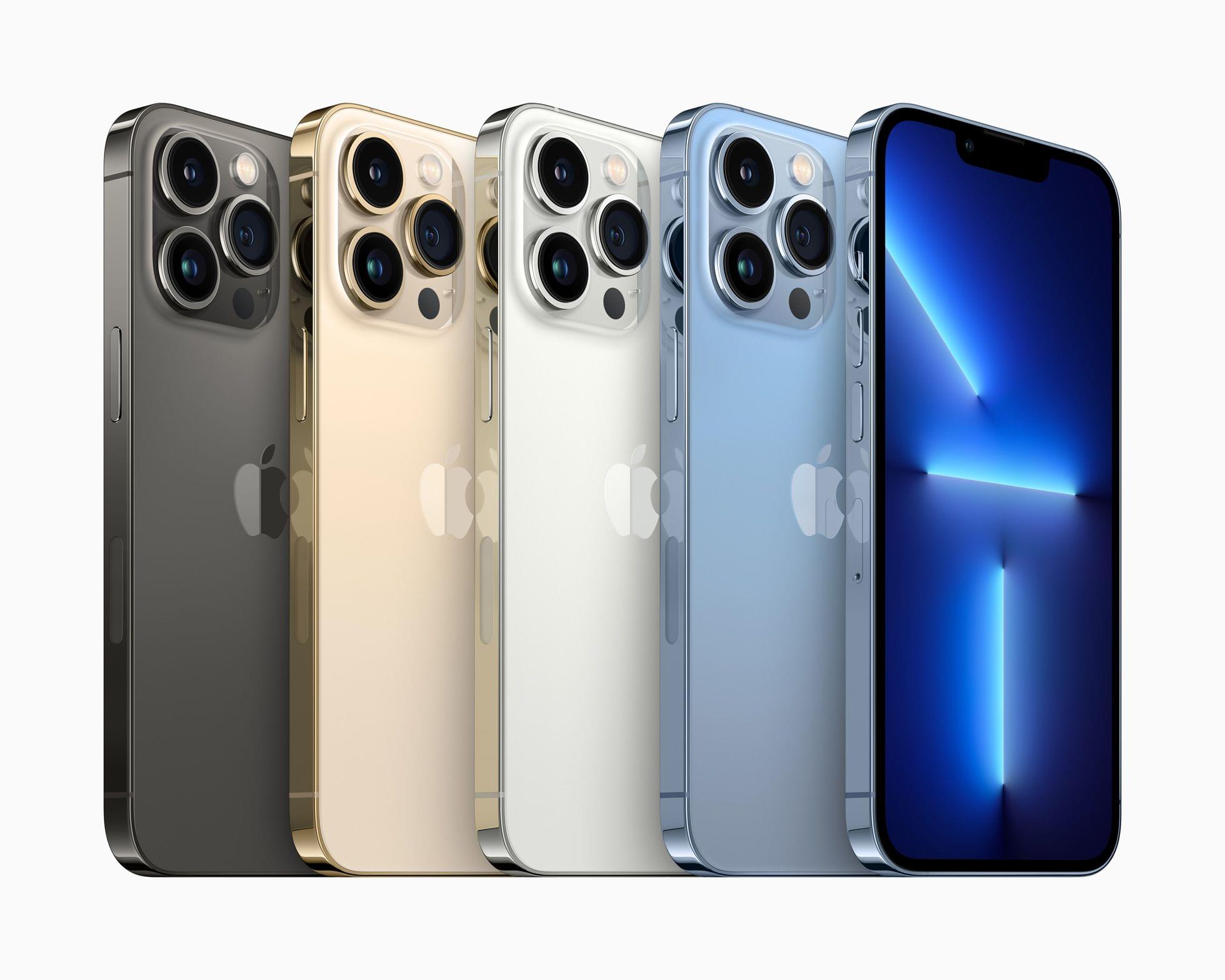 Like the iPhone 13 and 13 mini, the iPhone 13 Pro and Pro Max feature the A15 Bionic processor, a 20% smaller True Depth camera system, IP68 water resistance, and a bigger battery. The big differences are the colors, screens, and cameras.
The iPhone 13 Pro and Pro Max come in four colors: graphite, gold, silver, and sierra blue. The Super Retina XDR screen features ProMotion, the adaptive refresh rate technology that lets iOS change the refresh rate of the screen from 10 to 120 Hz, depending on how the iPhone is being used. According to the demos during the keynote, the iPhone 13 Pro and Pro Max can even match the speed of a user scrolling on their phone in real-time. Also, outdoor screen brightness has been increased 25% to 1000 nits.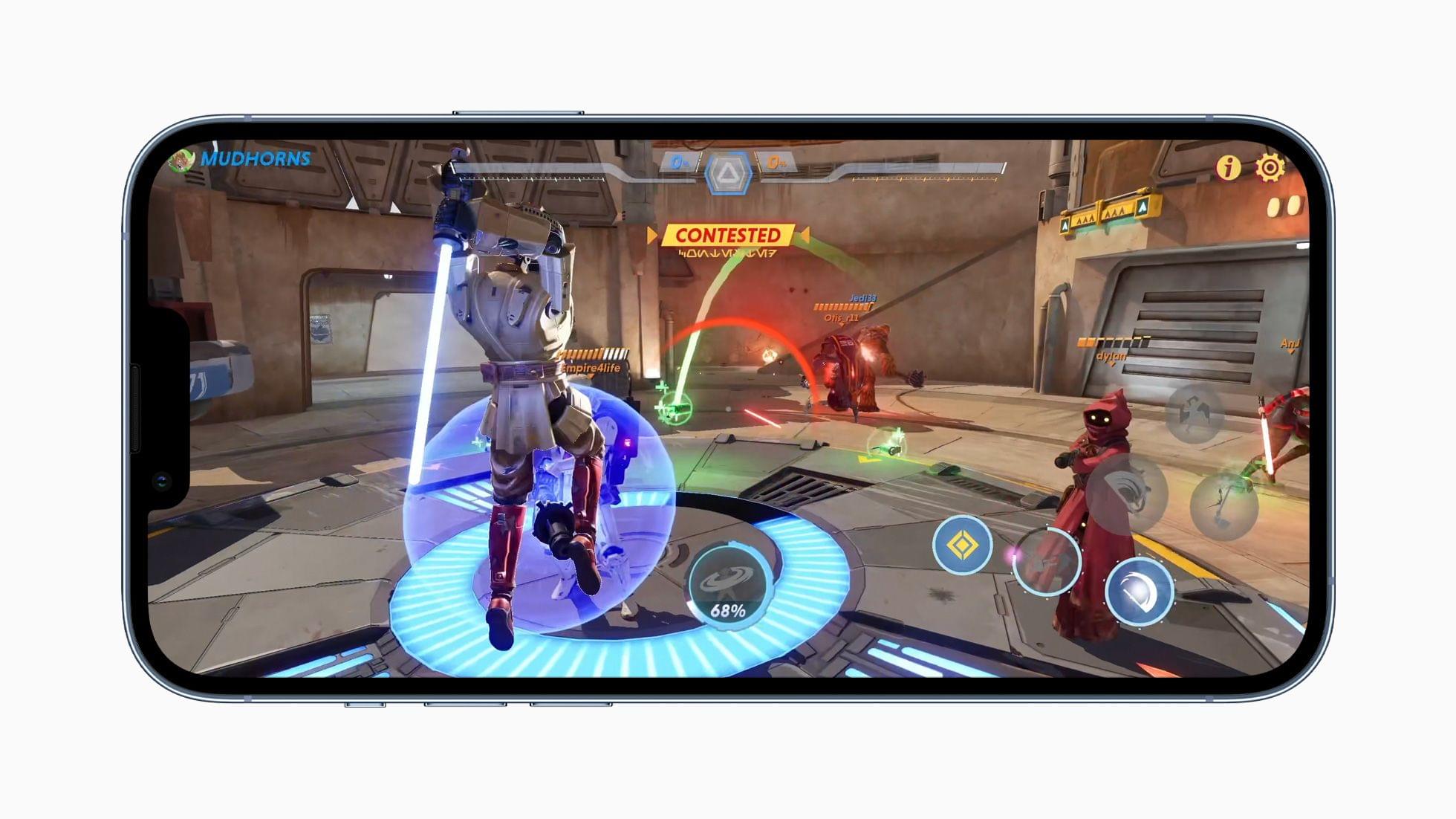 The cameras combine new hardware and software innovations too. The Wide camera has a larger sensor with 1.9 µm pixels, which Apple says will mean less image noise and faster shutter speeds. The Wide camera features a ƒ/1.5 aperture lens for better low light photos too. The Ultra Wide camera has a wider ƒ/1.8 aperture as well as a new auto-focus system that Apple says provides a 92% improvement in low-light situations.
The Ultra Wide lens also supports macro photography for the first time, which I'm excited about. With add-on lenses, I've done some iPhone macro photography in the past, but now, you'll be able to focus on subjects as little as 2 cm from the iPhone 13 Pro and Pro Max's lens. Macro video is possible, too, including in Slow-mo and Time-lapse modes.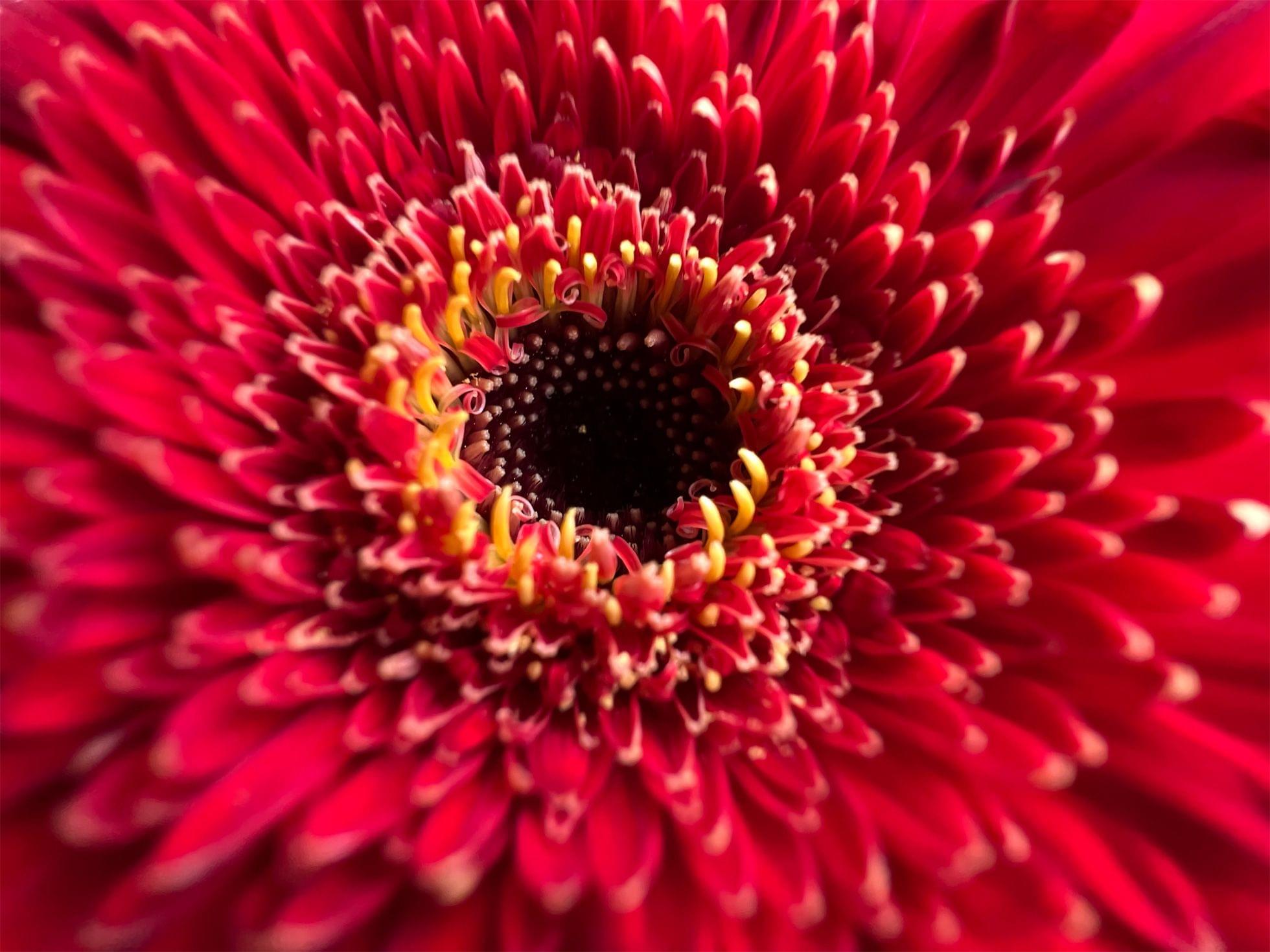 The Telephoto camera has been updated too, with a 77 mm lens that can shoot up to 3x zoom over the Wide camera.
The iPhone 13 Pro and Pro Max include the same software updates coming to the iPhone 13 and 13 mini, including:
Photographic Styles
Smart HDR 4
Cinematic mode
All cameras on the iPhone 13 Pro and Pro Max support Night mode for the first time. Both models support shooting video in the ProRes codec shot in 4K at 30 fps as long as you have the models with 256 GB, 512 GB, or 1 TB of storage. There's also a 128 GB iPhone 13 Pro and Pro Max, but it only supports ProRes at 1080p and 30 fps.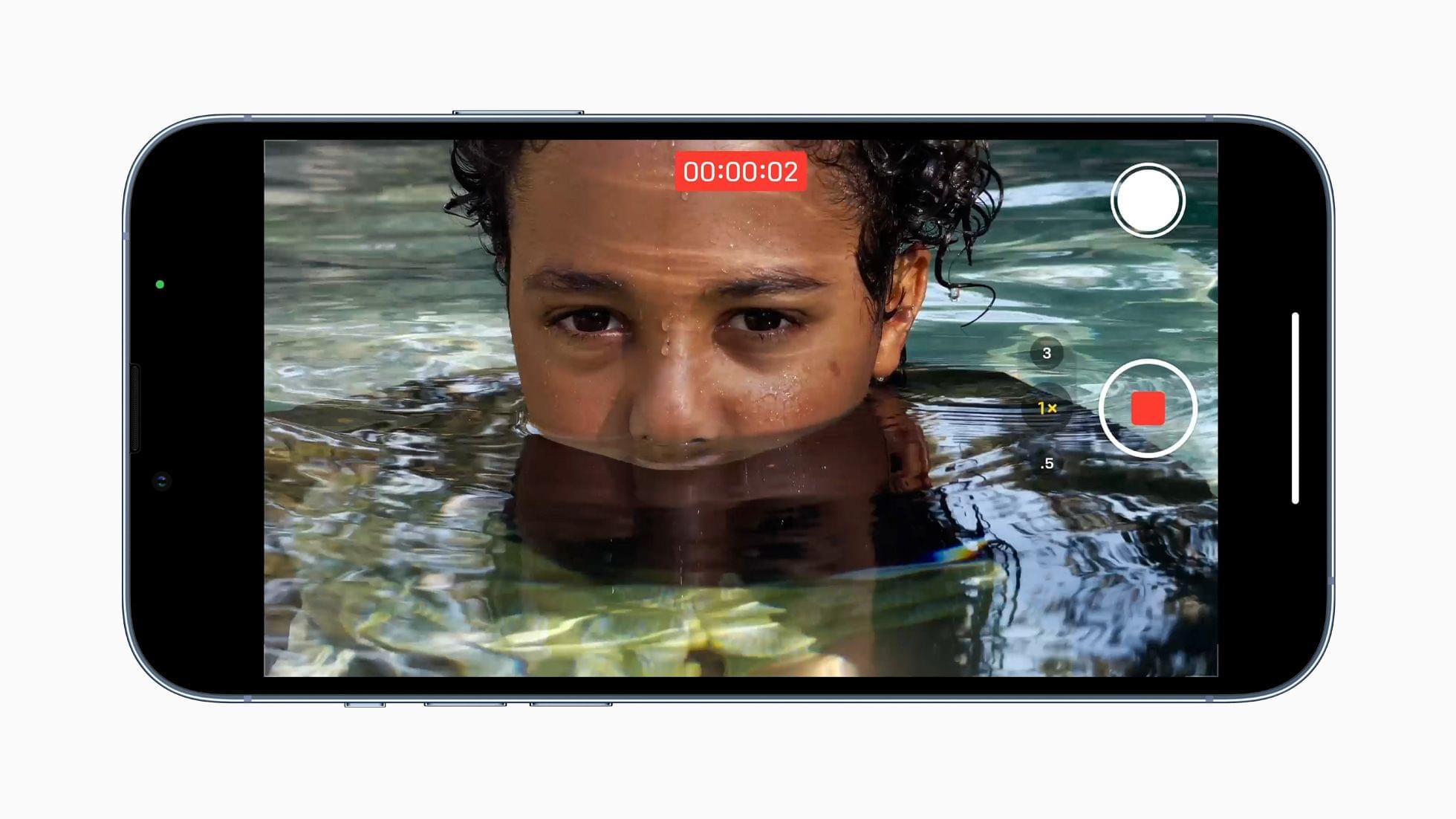 Like the iPhone 13 and 13 mini, Apple says that the new iPhone 13 Pro and Pro Max will get better battery life with the Pro adding 1.5 hours over the 12 Pro and the 13 Pro Max adding 2.5 hours compared to the 12 Pro Max.
iPhone Leather Wallet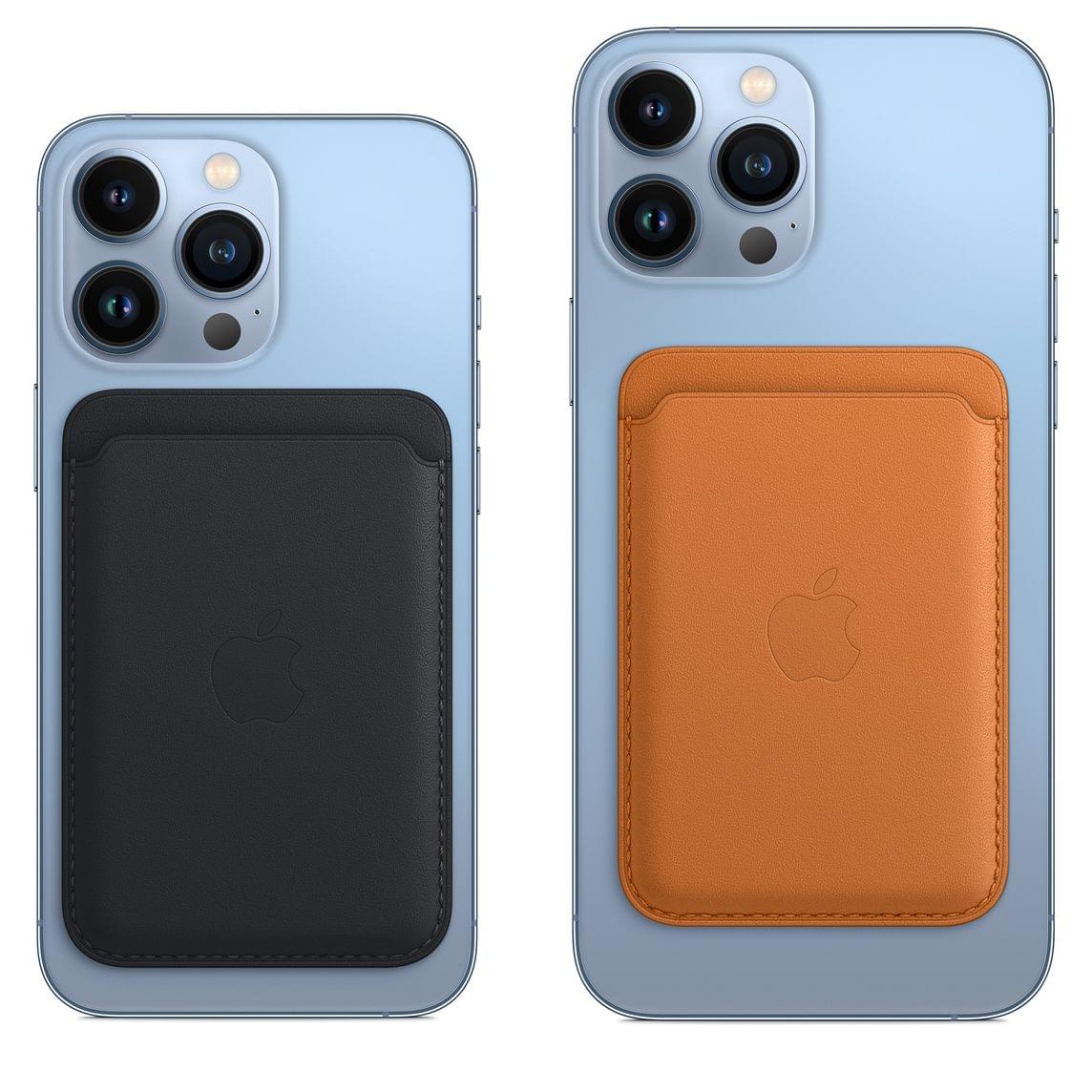 Apple's Leather Wallet for the iPhone, which attaches to the device using MagSafe, is adding Find My support. If your wallet becomes separated from your iPhone, the new feature will allow you to determine the last known location of your wallet if it becomes separated from your iPhone.
---
We won't know for certain how much Apple has moved the ball forward with these updates until we've had a chance to try them, but I'm excited about this new iPhone lineup, particularly the Pro line. I've had ProMotion on an iPad for quite some time, and I can't wait to see what it's like on my iPhone, where smooth scrolling is more important due to its smaller screen size.
Of course, I'm also very interested in the new cameras. I take more photos with my iPhone these days than my semi-pro Sony camera, and based on what Apple claims, these should be meaningful updates, even coming from an iPhone 12 Pro Max.
---
You can follow all of our September Apple event coverage through our September 2021 event hub, or subscribe to the dedicated RSS feed.