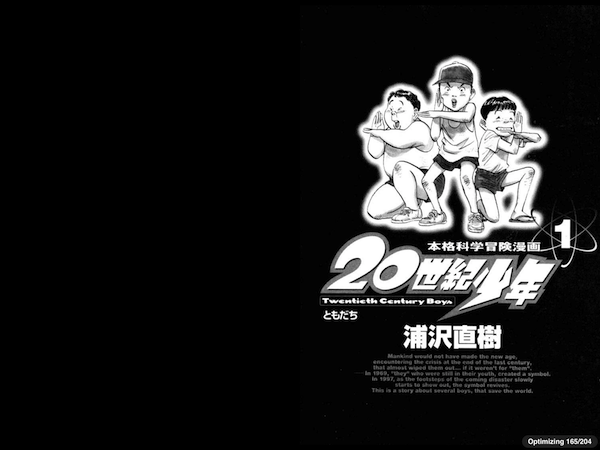 Last month, I asked on Twitter if there was an easy and legal way to purchase manga digitally on the iPad. Unfortunately, while American comics are seeing a nice digital resurgence thanks to apps like Comixology, the situation is profoundly different and inherently worse with Japanese manga. There is no Comixology for manga -- where by manga I basically mean Shonen Jump content -- and the few services that do have some manga available (like VIZ) have terrible apps that don't take advantage of the latest iOS technologies and come with risible offers on multi-volume purchases.
I have no idea why Shonen or its international publishers -- like Panini Comics and Star Comics in Italy -- aren't realizing the huge potential for legal, convenient, digital editions of their manga on mobile devices. It is kind of ironic that, as of today, pirating manga you already own physically gets you better, higher quality results from some shady Internet forum than going the proper, legitimate way. Because that way doesn't exist. It's the same problem of old media all over again.
As I was listening to T.Rex on Spotify yesterday for my review of the app, I connected Marc Bolan's song to Naoki Urasawa's 20th Century Boys, and I felt the need of finding a solution to begin reading the series again. It turns out, provided you have scans for your manga ready to go (I prefer PDF and CBR, but there are several options out there), there are two interesting options right now on iOS.
Assuming you want to read manga on your iPad, Bookman is a $2.99 iPad app that's been updated for the Retina display and that comes with fast caching of pages, great performance, and a good selection of browsing and optimization settings. Its rendering has been very good for my copies of 20th Century Boys, and I like how you can easily import content through a built-in FTP server (I transfer files with Transmit) or Dropbox. You can organize manga in bookshelves, and the app comes with various settings for tap areas, thumbnail previews, appearance, and zoom. It's even got page resume and multiple page turning effects. $1.99 on the App Store gets you the separate iPhone app (I wish they were universal). Right now, I'm reading manga with Bookman.
The other option is Comic Zeal, which is universal, but that I haven't tried yet as it doesn't have support for the Retina iPad. Technically, the app displays manga in Retina resolution if higher-res images are available, but interface elements haven't been updated for the new display. According to the developers, an update with new graphics and "other goodies" has been submitted to Apple. Comic Zeal is $4.99 on the App Store.
Here's to hoping publishers will consider the market for digital manga someday.