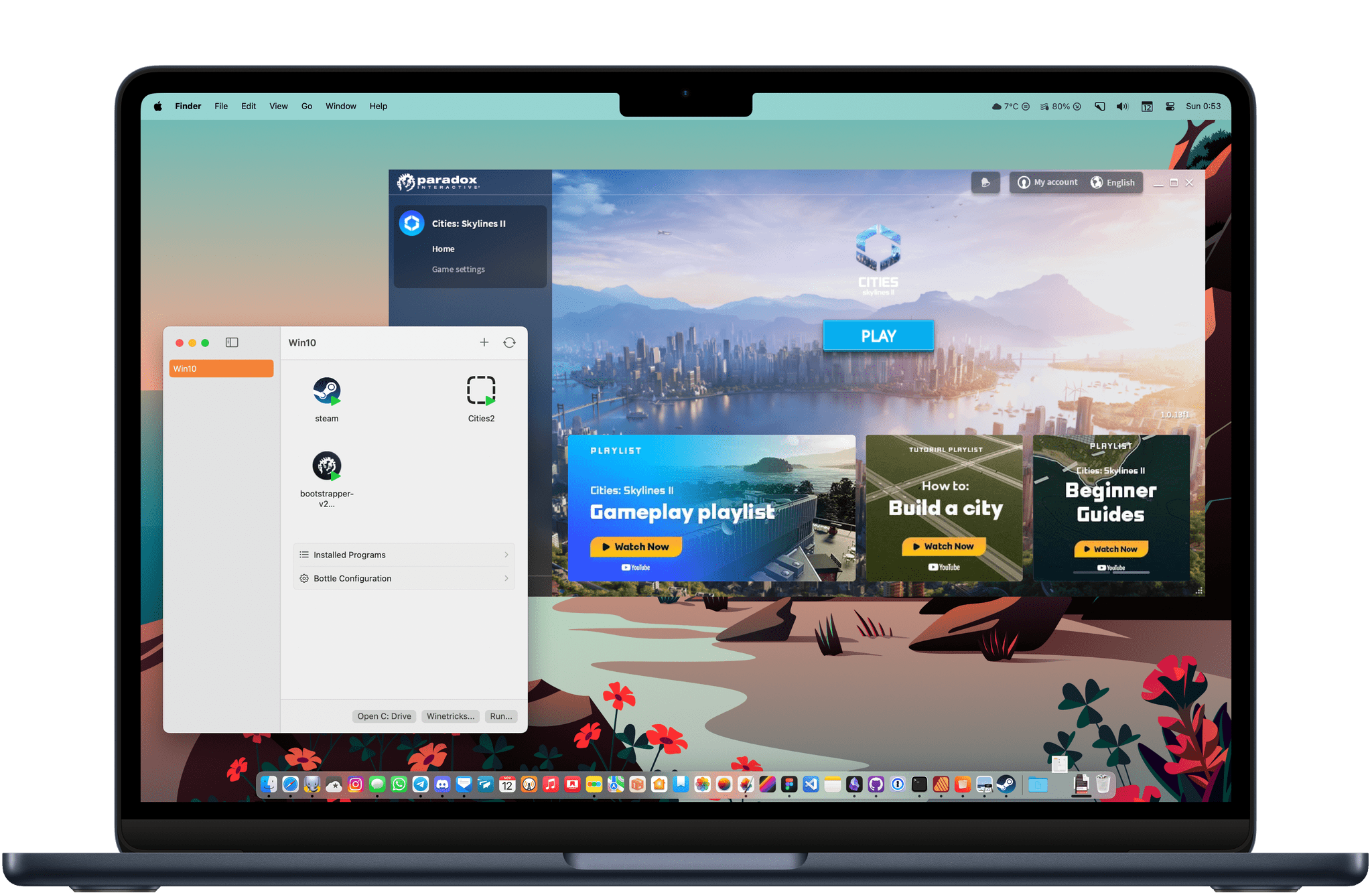 I have always been a huge fan of city-building games. The first video game I ever played was SimCity 3000, on my uncle's bulky PC running Windows 2000. I then went on to play SimCity 4 throughout middle and high school. Sadly, EA's reboot of the franchise in 2013 was a sizable disappointment, and has lead fans to love Cities: Skylines instead, a newcomer to the genre.
Cities: Skylines was released in 2015 simultaneously on Windows, Mac, and Linux. I have fond memories of playing the game on my newly purchased 13-inch MacBook Pro. It was my companion during numerous train trips I took across France and Germany that winter. Although the MacBook Pro's battery would probably have been depleted in 20 minutes if it were not for the presence of power plugs in most trains, the fact that it launched and ran on my Mac without compromise was impressive.
I was eagerly looking forward to the release of Cities: Skylines 2 this year. After reading a number of positive reviews, I knew I would want to play the game as soon as possible. Unfortunately, Paradox Interactive threw a wrench in my plans: Cities: Skylines 2 is currently exclusive to Windows, and the company has not yet announced any plans to release the game on macOS.
This year at WWDC, Apple released the Game Porting Toolkit, a software translation layer that can help game developers easily port their Windows games to the Mac. It seemed the toolkit was allowing users to launch their favorite Windows games on their Mac with surprising ease. Intrigued, I wanted to test it out to see if I could play Cities: Skylines 2 on my M2 MacBook Air.
Getting started first meant I had to keep a handful of basic understandings in mind:
Apple's Game Porting Toolkit is a tool primarily aimed at developers to help them port their games to macOS. Apple is not expecting end users to use it to launch Windows games on their Mac.
Although the Game Porting Toolkit seems to have a high success rate at running Windows games, sometimes with little to no additional configuration needed, there was absolutely no promise that it was going to work for me here.
The Game Porting Toolkit is leveraging well-known technology that has already been used on other platforms for years. Valve's Proton is a similar translation layer that allows Windows games to run on the Linux-powered Steam Deck console. Both the Game Porting Toolkit and Proton are based on Wine. Wine is an even older software translation layer that allows you to run Windows software on Linux and macOS.
One of the first Google search results lead me to an article on AppleGamingWiki.com, describing the process of installing the Game Porting Toolkit (GPTK) and how to use it to launch a game. This was both a frightening sight, because that article is full of Terminal commands, and a relieving one, because I immediately knew that everything about this process was going to be well documented.
The article quickly mentions an automated tool, the Game Porting Toolkit Installer by InstallAware, that simplifies the process of installing all the requirements for the GPTK and installing the GPTK itself, without having to deal with Terminal commands. The tool can also be used to launch Windows games by selecting a Windows executable file (.exe) you have previously downloaded. Sadly, this was a short-lived experiment. While it allowed me to install the Windows version of Steam, it was never able to actually launch it — a necessary step if I was going to try to play any of my Steam library games.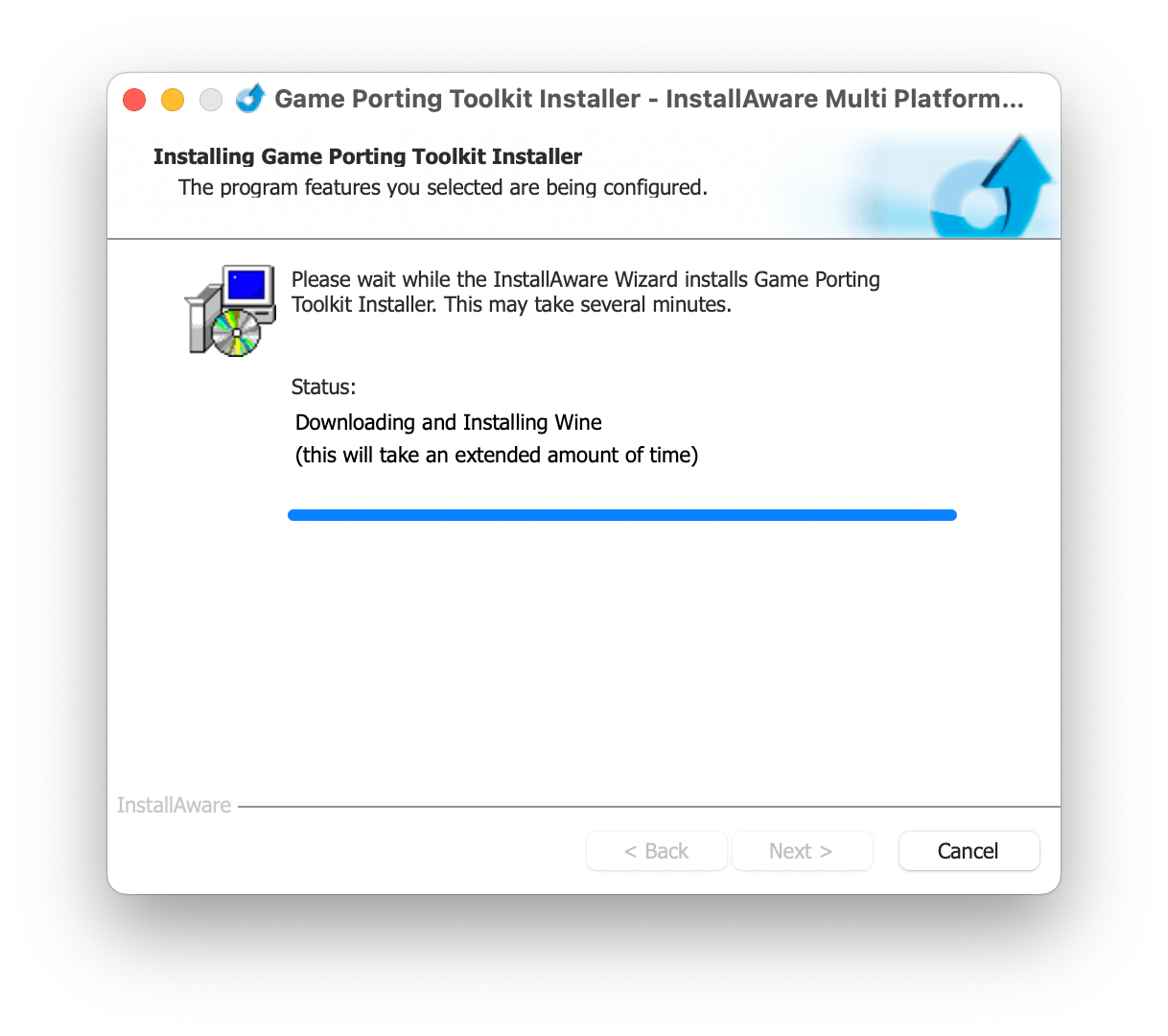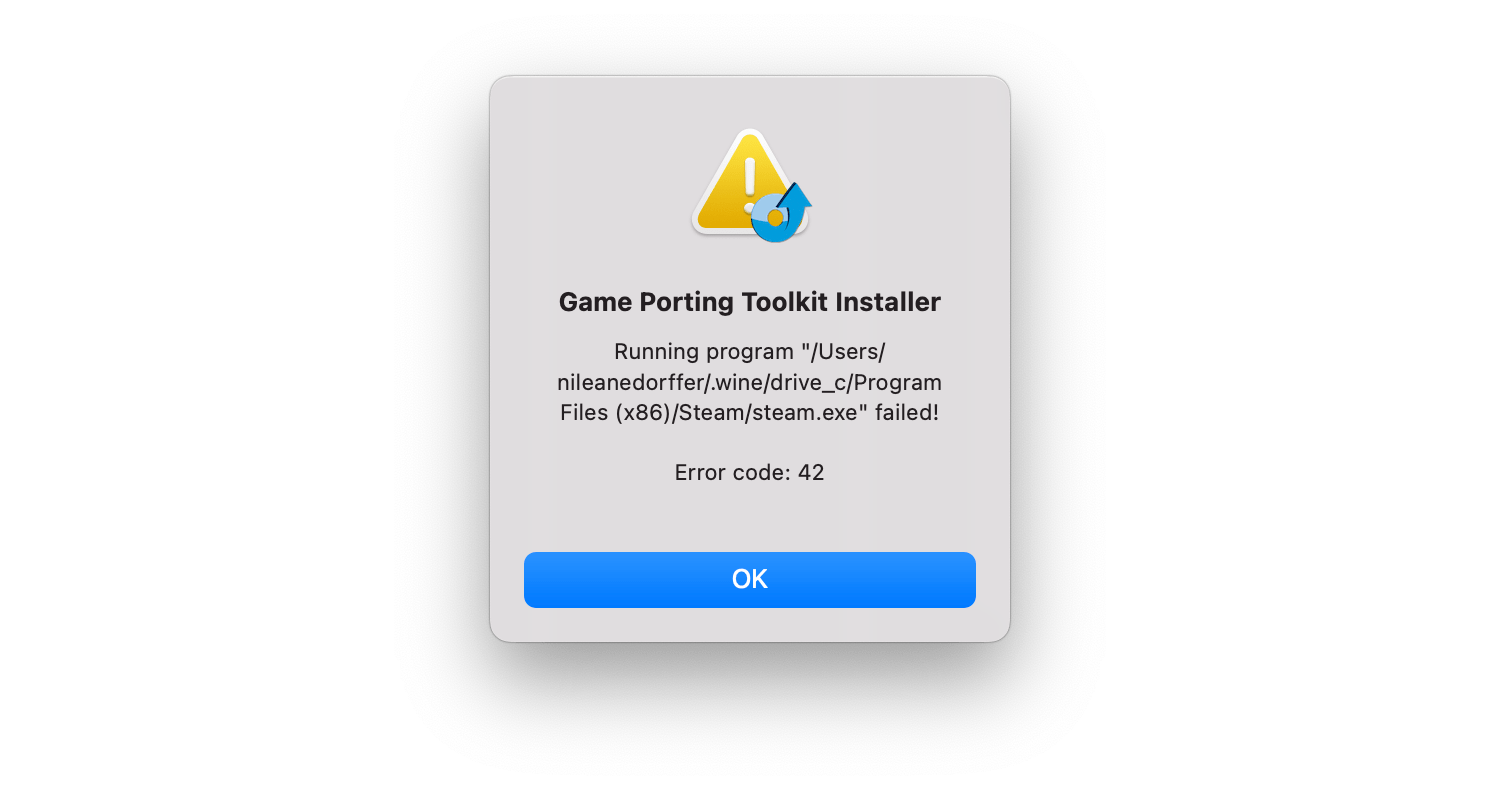 I probably could have tried troubleshooting this for a while, but I felt motivated to try another tool I quickly stumbled upon during my research. So I went ahead and removed all the files and folders that were previously created by my failed attempt, and I started from scratch, this time using Whisky.
Whisky is truly impressive. It is a modern, open-source Mac app, written in SwiftUI, that provides a graphical user interface for both Wine and the Game Porting Toolkit. The app is incredibly easy to install. It automates the process of installing everything you need, even ensuring Rosetta 2 is properly installed if it is not already present on your Mac. Even better: Whisky can let you maintain multiple Windows configurations side by side, which is perfect if you need to keep a separate Windows XP configuration to run an older game that doesn't behave well with a Windows 10 set up.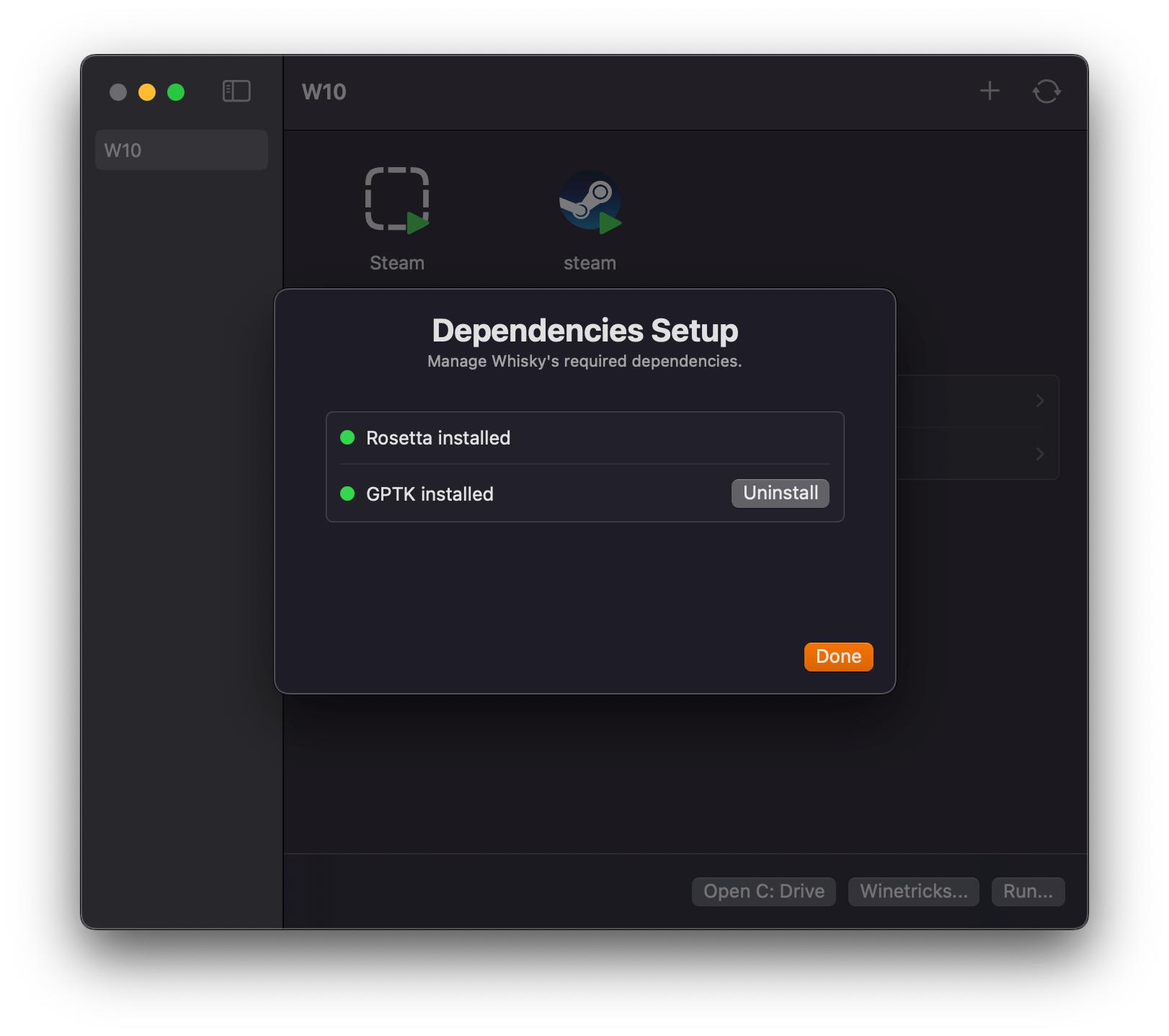 Perhaps thanks to Whisky's more exhaustive way of checking for dependencies, I had no problem installing and launching the Windows version of Steam. The process was as simple as clicking 'Run…' in Whisky's main window, then selecting the Windows installation file for Steam.
Now that I was logged into Steam, I could begin downloading and installing Cities: Skylines 2, which requires a minimum of 56 GB of available storage space. Although the M2 MacBook Air I was using for this experiment only had a tiny 256 GB SSD, I still had approximately 65 GB of free space, which should have been sufficient for the game. Despite this, Steam kept preventing me from proceeding, and reported that I only had less than 300 MB of free space. Even weirder: Steam kept reporting a different value every time I re-launched it. Unable to find a solution online, I kept restarting Whisky and Steam, hoping each time that Steam would report a big enough number to let me download the game.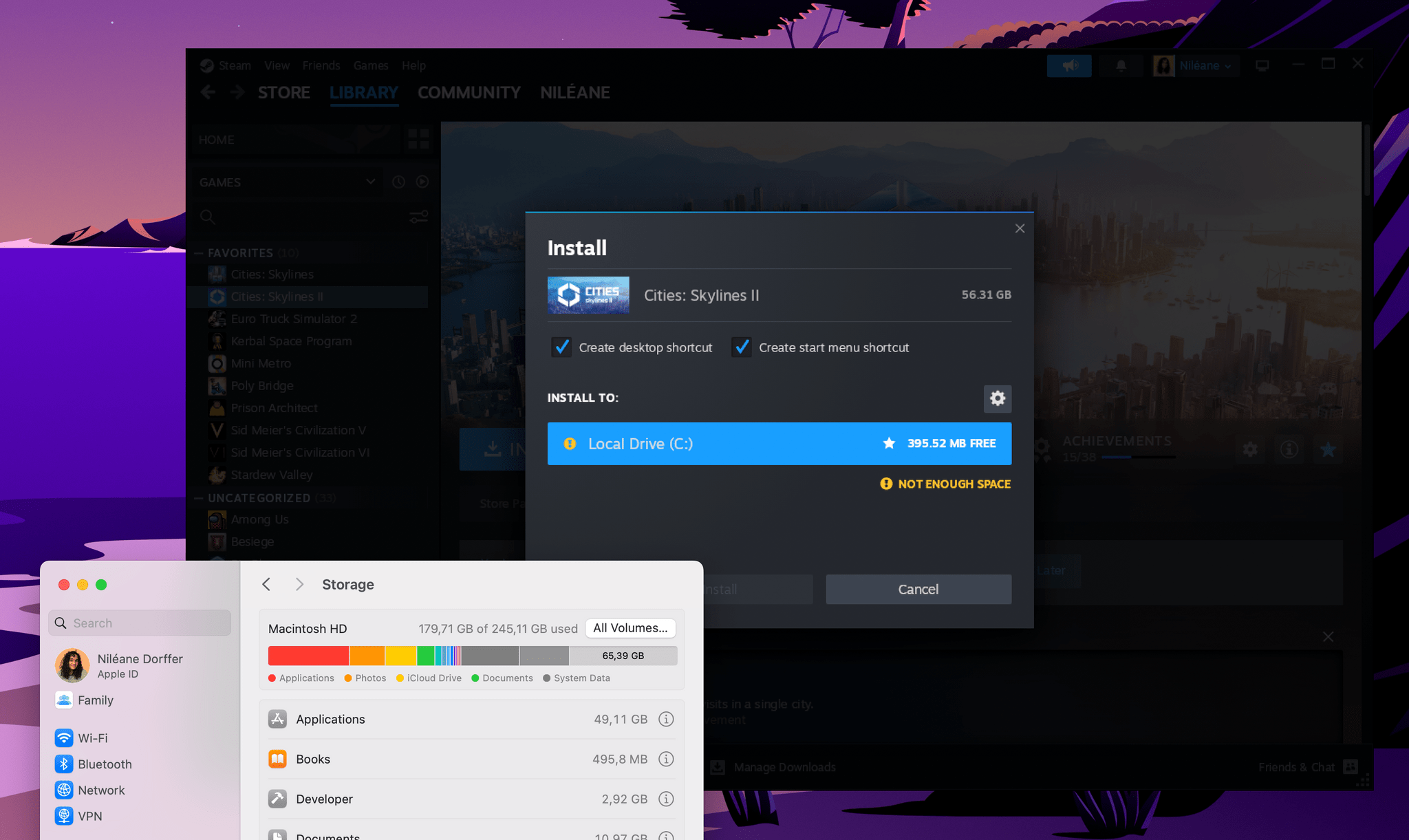 After a while, and after getting rid of the biggest files resting in my Downloads folder, it was finally happening. I was downloading Cities: Skylines 2 on my Mac. As a Steam notification popped up in the bottom right corner of my screen to indicate that the game was ready to launch, I was already envisioning myself spending the entire night constructing my brand-new city.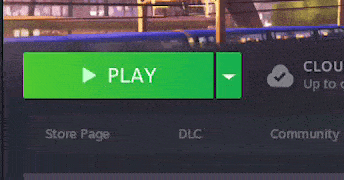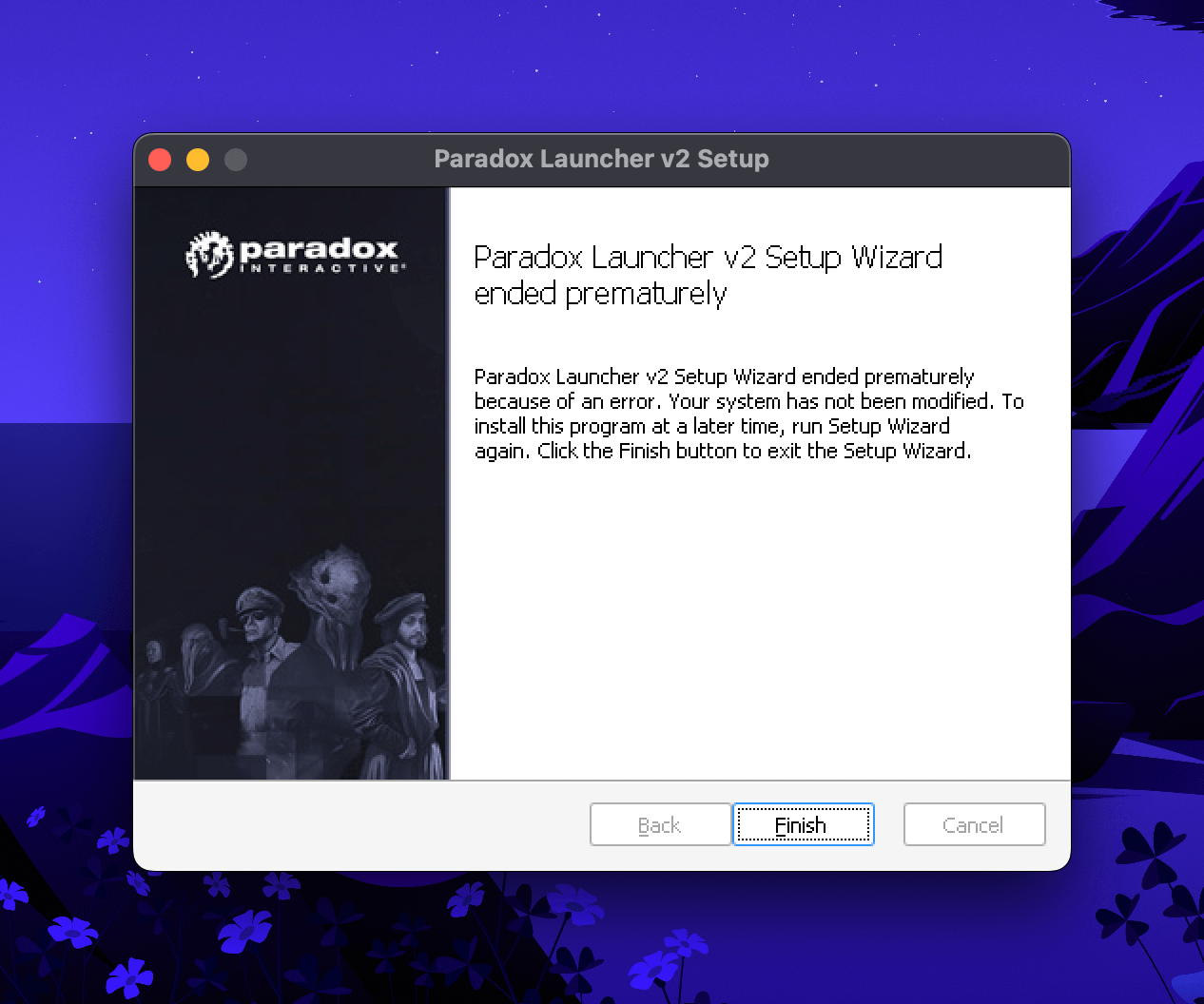 When I tried to launch the game for the first time, Paradox Interactive's launcher failed to install. After a bit of Googling, I found out that I had to install Microsoft's .NET framework for the launcher to work, with one last manipulation: clicking 'Winetricks…' in Whisky's main window, then entering dotnet48 win10.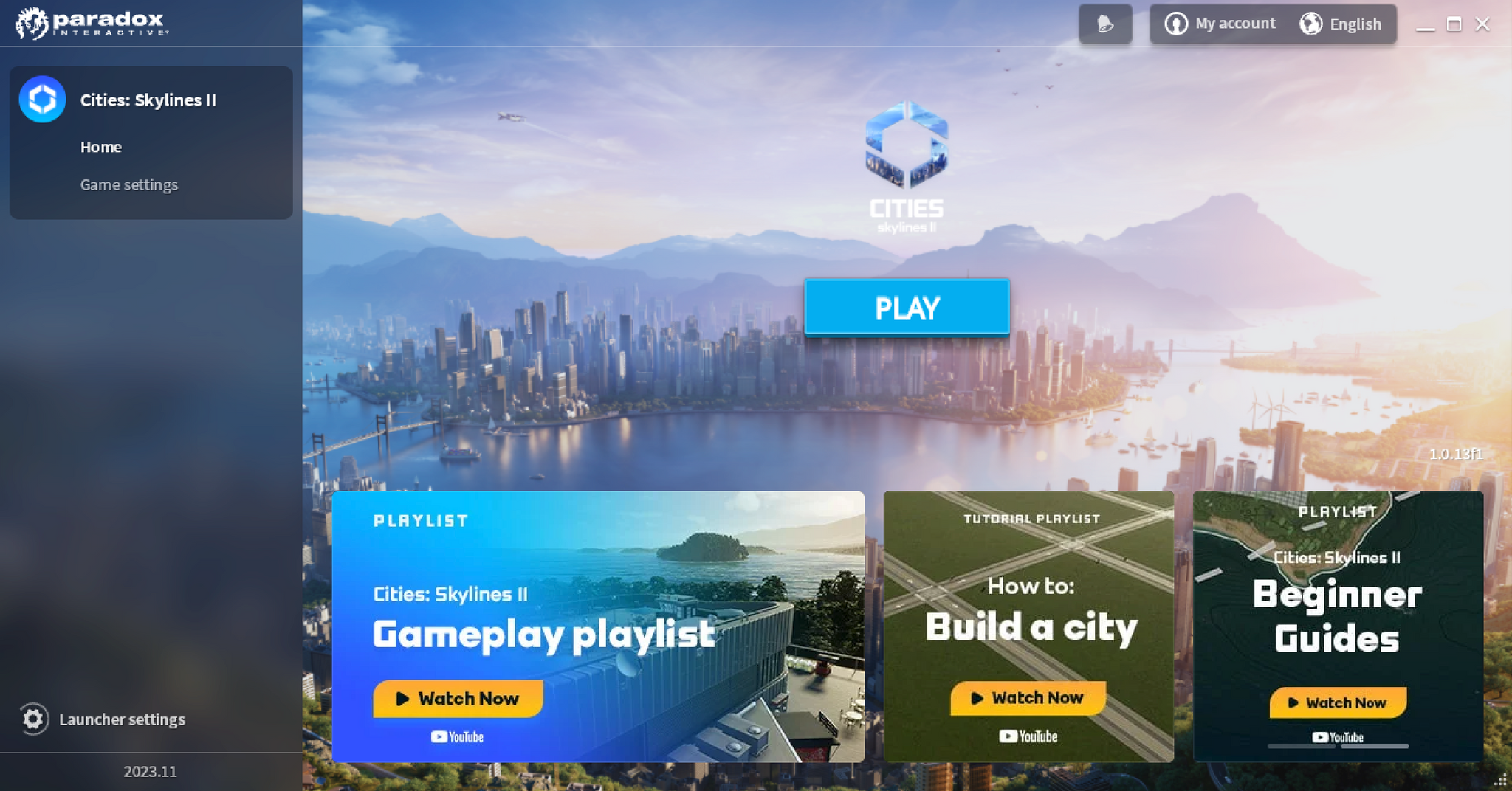 Unfortunately, after all this trouble, I am sad to report that the game itself would not launch. Instead, I was only greeted with a black screen, which was quickly followed by a crash dialog.
A few hours after this attempt, I discovered that I was not the only person encountering this issue. So far, and still as of writing, it seems that no one has been able to successfully launch Cities: Skylines 2 on a Mac. Until the game is officially released for macOS, I will keep an eye on this matter to see if anyone finds a way to make the game work. However, for now, I stand defeated.
Not all is dark, though. Out of curiosity, I tried using Whisky to launch a handful of other games from my small Steam library: out of those, Stardew Valley, Euro Truck Simulator 2, and Kerbal Space Program all seemed to launch and run fine. I even had a lot of fun discovering that I could resume my 5-year-old career save in Euro Truck Simulator 2 on 'Ultra' graphical settings.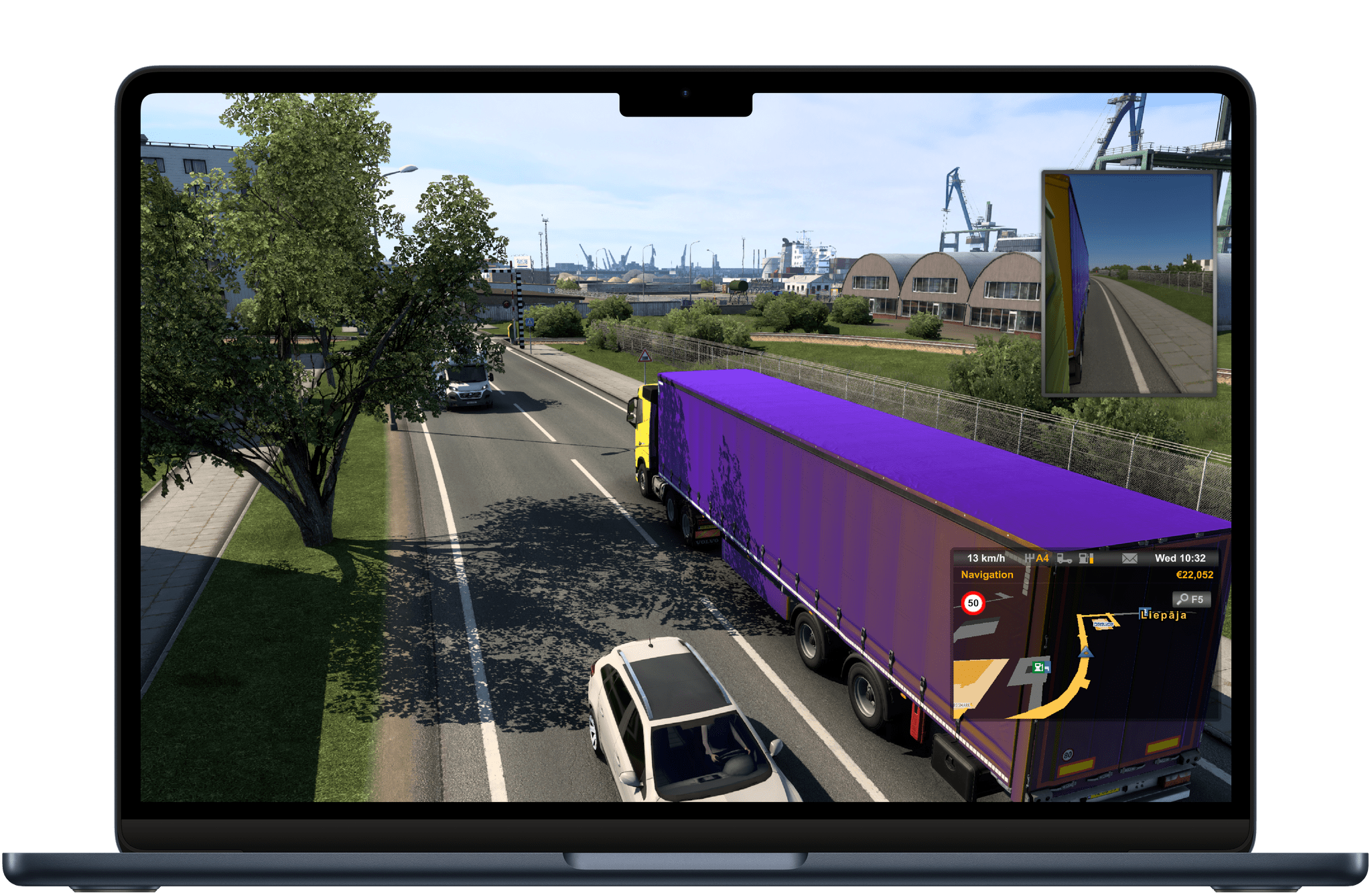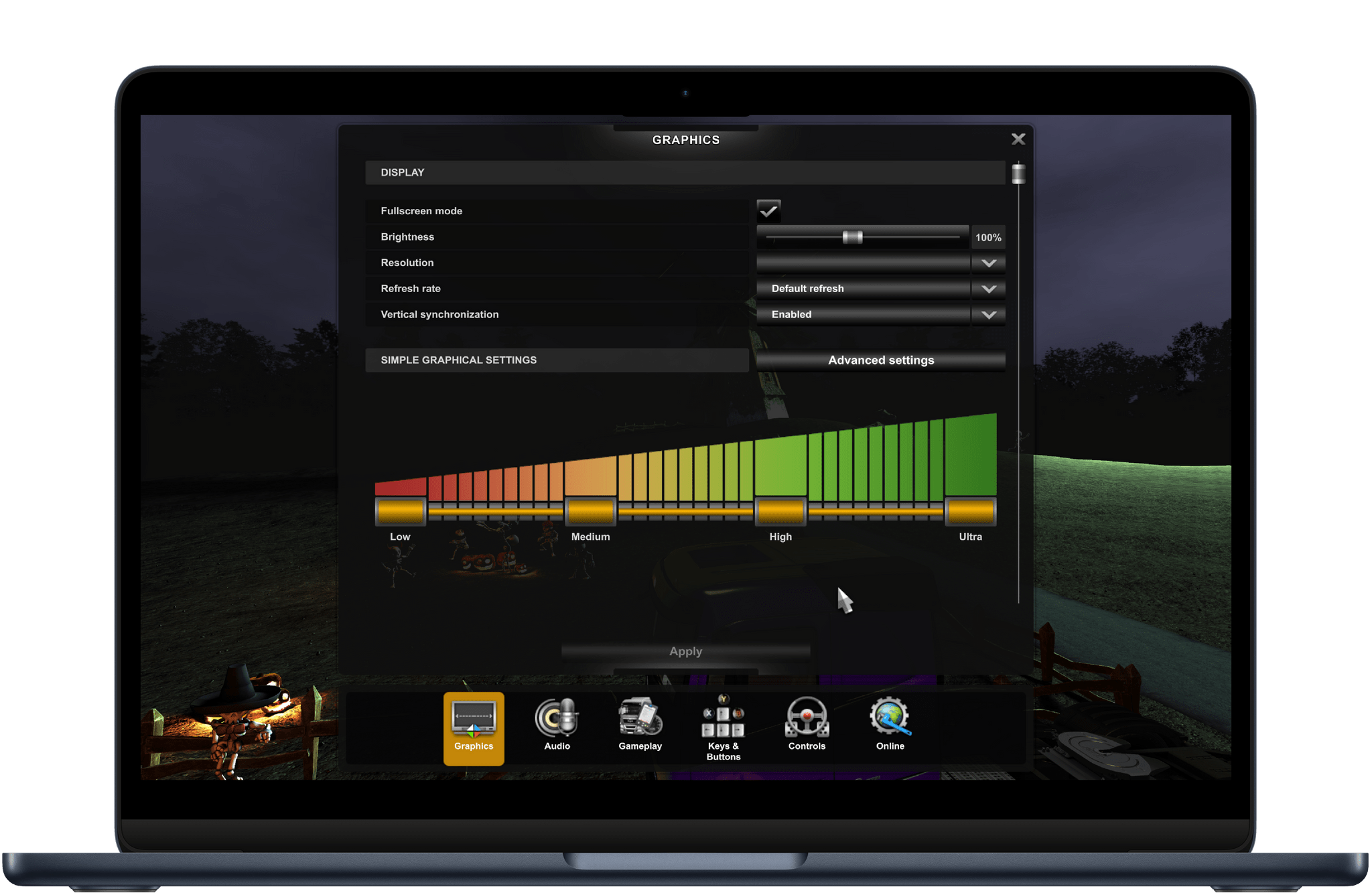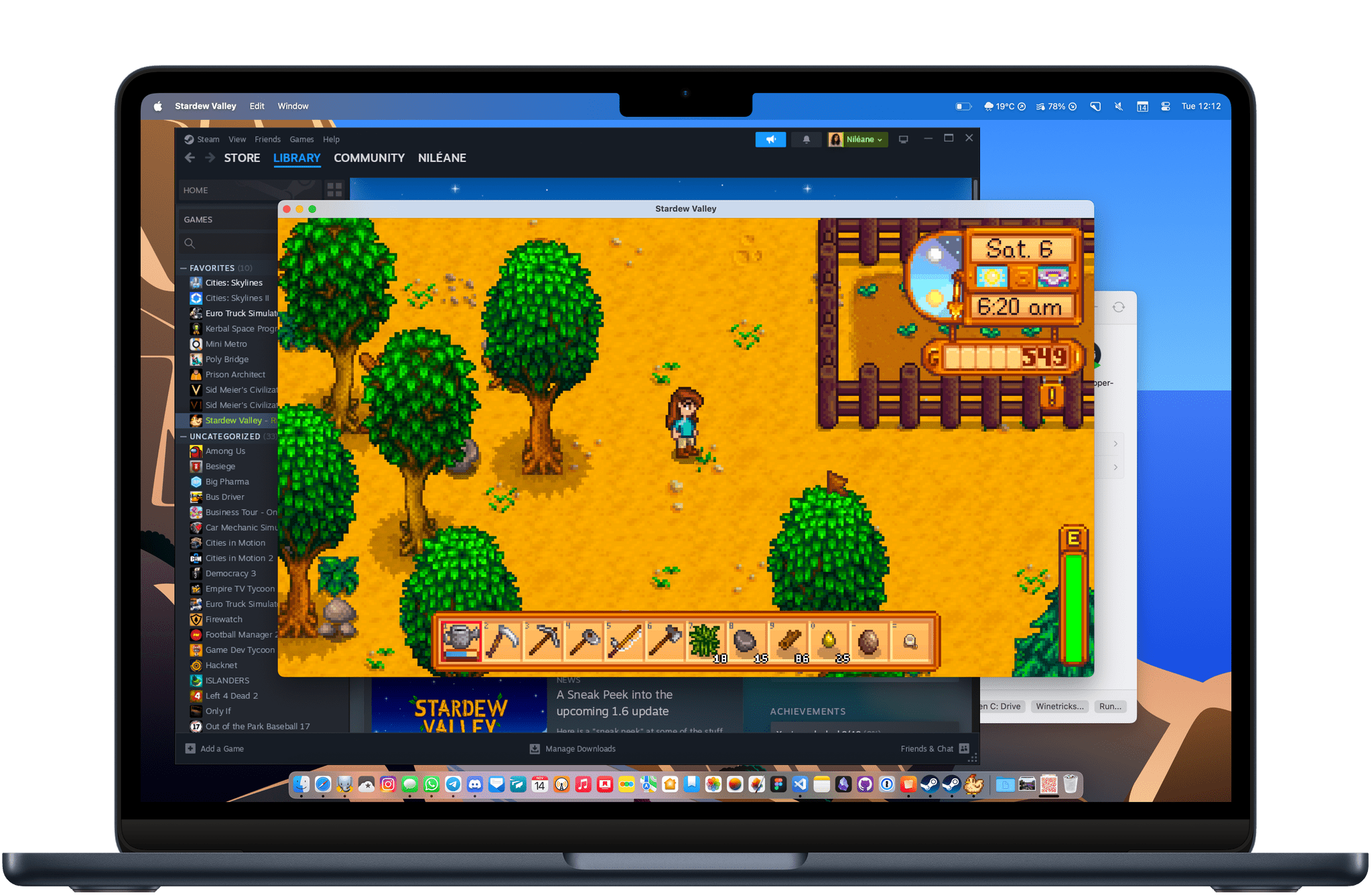 I have since been able to play Cities: Skylines 2 on my M2 MacBook Air via Nvidia's cloud gaming service, GeForce Now. Although the service is a great solution, it requires a strong and reliable Internet connection. So I am yet to be able to recreate the satisfaction I felt in 2015 when I could tend to my city during my long train trips across France.
However, thanks to this tiny experiment, I discovered a great utility that I will now whip out every time I want to attempt to run a Windows-exclusive game on my Mac. This has also made me feel slightly more confident about a brighter future where most games can be played on a Mac without having to fiddle with Terminal commands — assuming more developers start taking advantage of Apple's newest porting tools.
If you feel like experimenting with your favorite Windows games on your Mac, Whisky is a free and open-source app, available for all on GitHub.