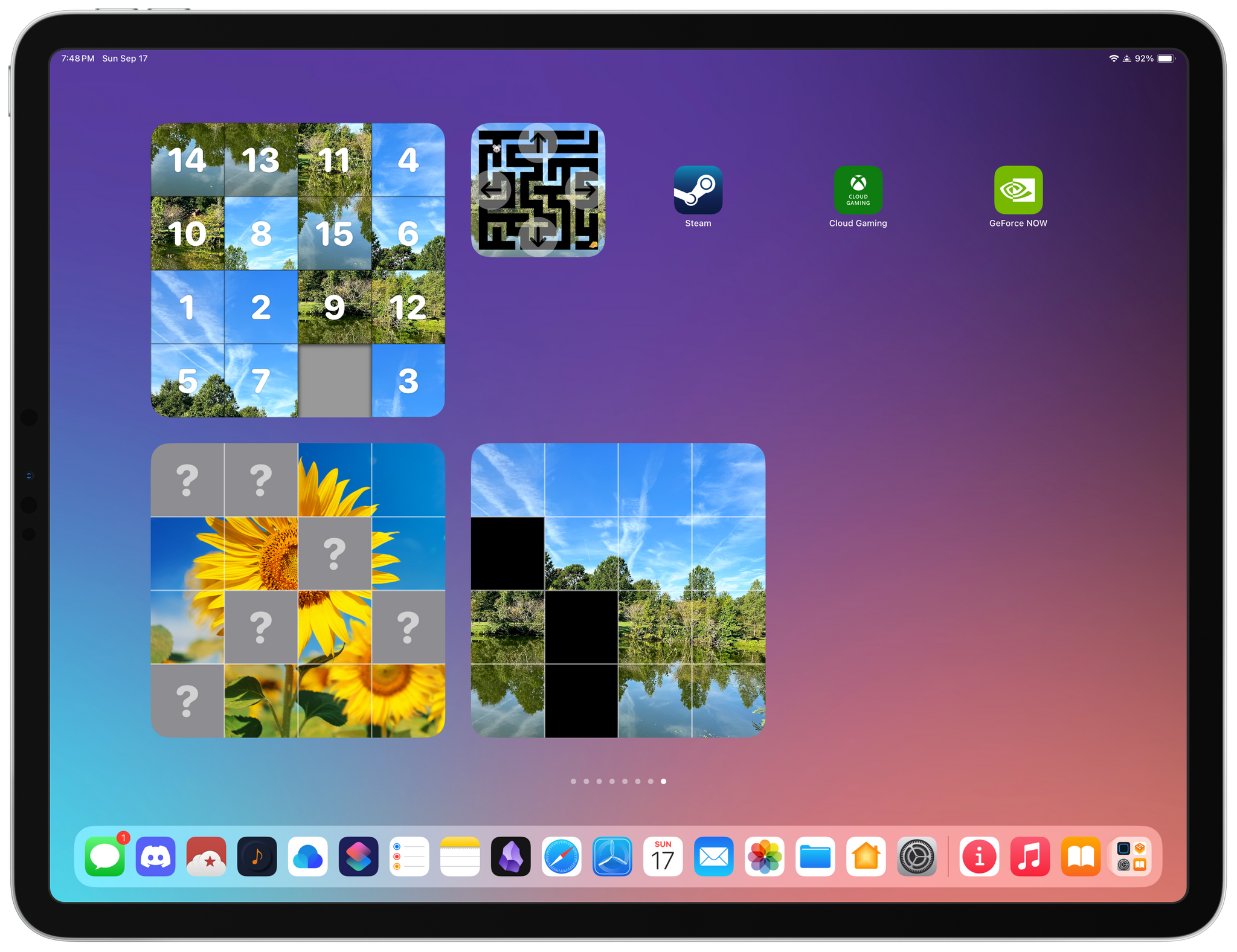 Widgle is a collection of four simple puzzle games for the iPhone and iPad that integrate with your photos. As I mentioned in connection with Widgetsmith's Tile game, interactive widgets' system-imposed button and toggle limitation severely constrains the kinds of games that can be built as a widget, but that doesn't mean they can't still be fun. Widgle's four games, a tile sliding puzzle, a maze, a lights out-style game, and a matching game each come in small and large sizes.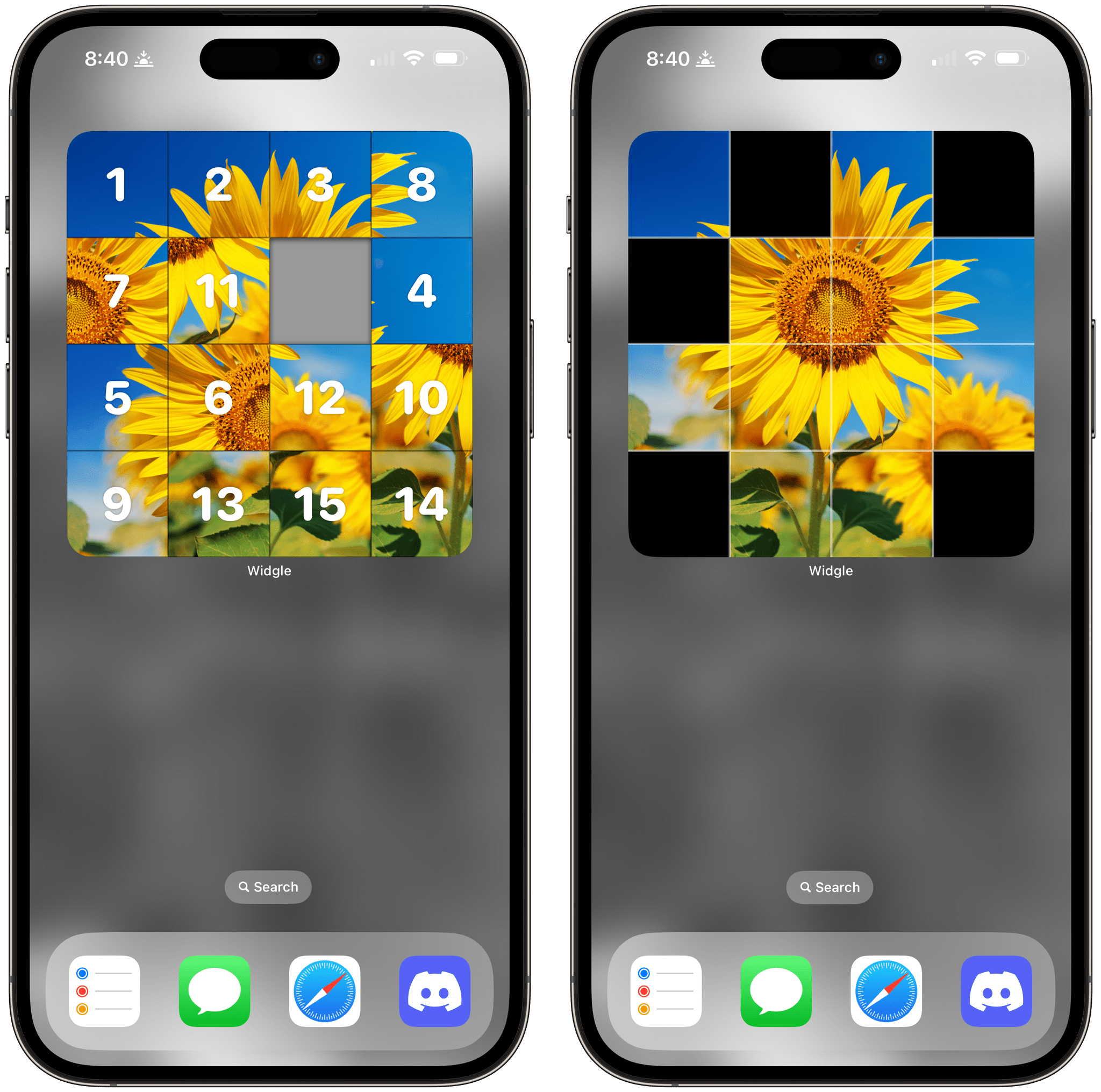 The Tile Slide game uses a photo of your choosing, scrambles the tiles, and overlays numbers, which can optionally be turned off in the widget's settings. There's one free space, and by tapping tiles, you can try to put them back in the correct order, reassembling your image. There are four grid options, too, a couple of which are only available in the large version of the widget.
Lights On begins with one of your photos divided into a grid with some of the squares missing. Tapping on a square inverts the others around it, and with some careful poking, you can reassemble your entire photo so it includes no blanks. Like Tile Slide, there are four grid size options, with two exclusive to the large-sized widget.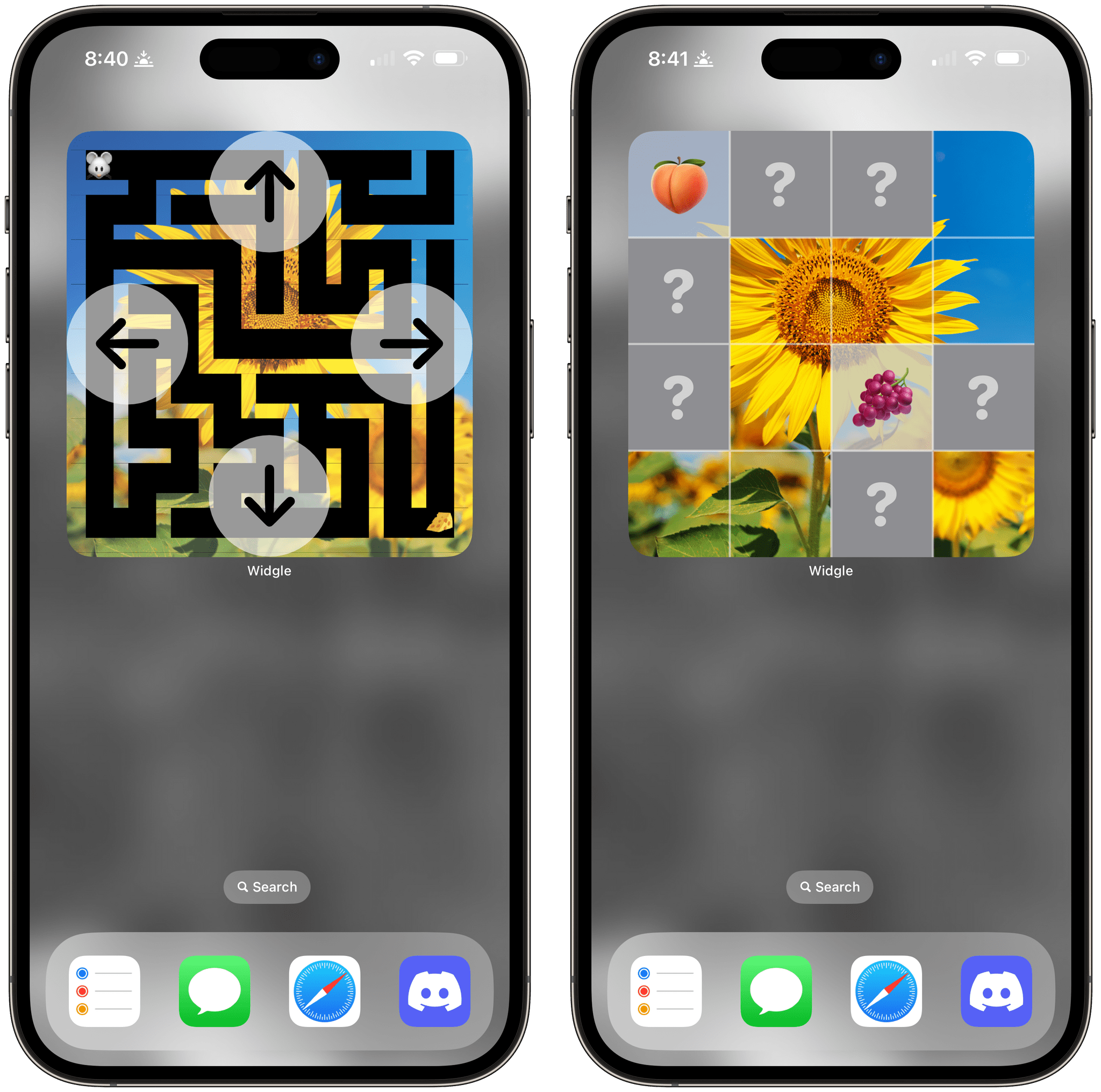 Maze Master overlays directional arrows around the edges of the widget, so you can guide your character through a maze backed by one of your photos. There are three difficulty levels to choose from and six different emoji characters available.
Finally, Match Up starts with a grid of squares with question marks in their centers. Tap squares to reveal the hidden emoji underneath. Find a matching pair of emoji, and the squares reveal part of one of your photos.
As I mentioned at the top. Widgle's games are very simple classics, but I've still enjoyed idly playing with them when I need a break. The inclusion of photos, which can be picked in the main Widgle app, makes each game feel more personal.
Widgle is available on the App Store as a free download with an In-App Purchase of $1.99 to customize the puzzle with your photos.