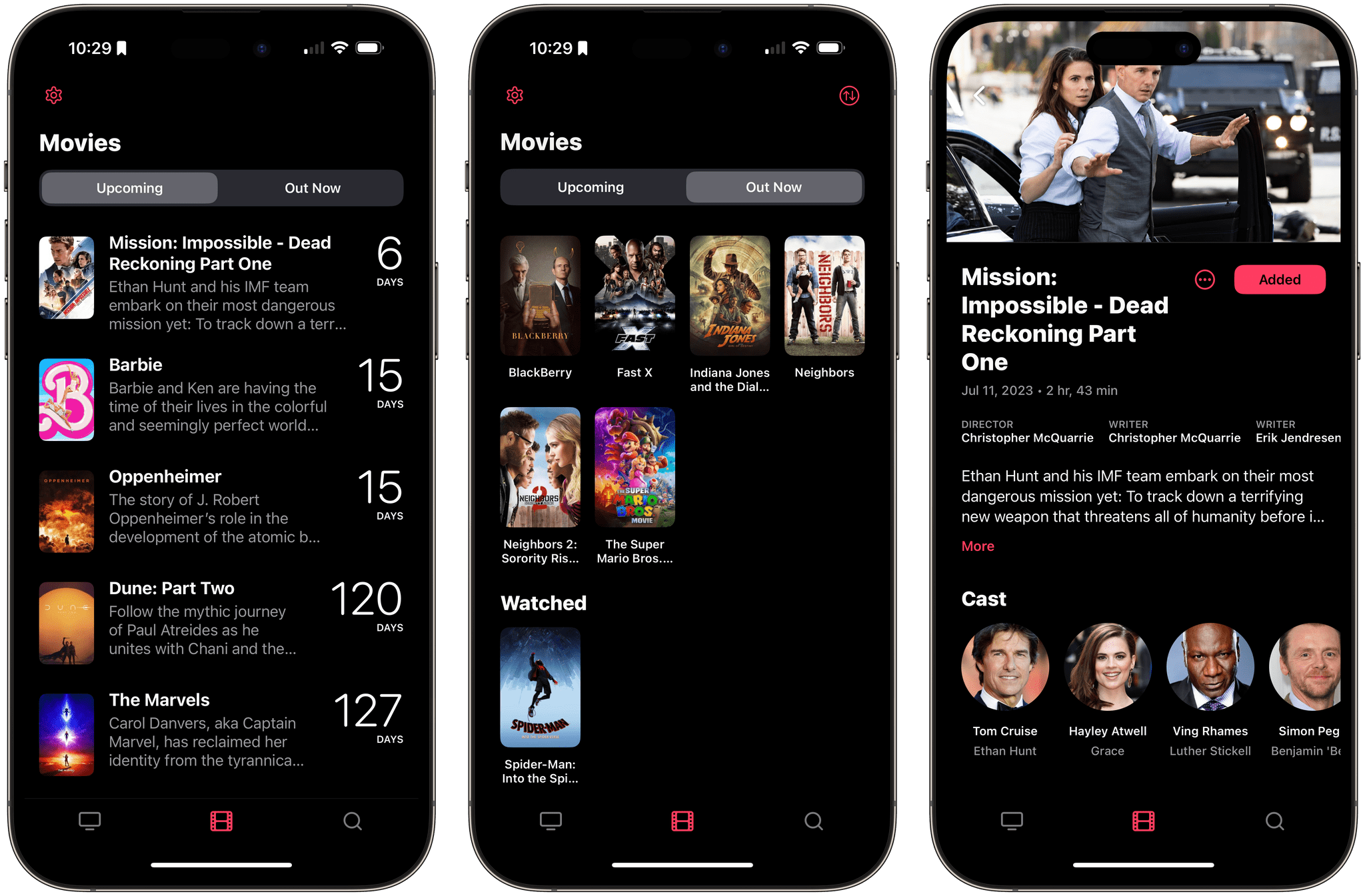 The App Store is full of apps for tracking the media you enjoy, and at least for TV shows and movies, many use Trakt.tv as a data source and tracking service and Just Watch to list where you can watch something. That results in a degree of sameness in the category. What's harder to find on the App Store is a well-designed TV show and movie tracker. There's a lot of data available about what we watch, and as a result, too many apps wind up with cluttered, confusing interfaces. TV Forecast 2.0 by Matt Comi isn't like that, which is why it's been one of my favorite TV trackers for a long time, and with an update today, it's one of my favorite movie trackers too.
I reviewed TV Forecast in 2020, and what I said about the app is just as true today as it was then:
When I stopped to consider what it is about TV Forecast that has made it stick for me in a way that no other TV tracking app has, I keep coming back to its balanced design. It has a simple elegance that makes tracking shows feel effortless and natural. For supporting an activity that I use as a relaxing escape, that's exactly the type of app I value. When all I want to do is quickly check off a few episodes or add a show that a friend recommends, I can. Just as easily, though, I can wander from one linked show to another discovering new ones along the way. It's that balance between utility and exploration that makes TV Forecast my favorite TV tracker.
For more on TV Forecast's overall design and functionality for TV shows, be sure to check out my 2020 review.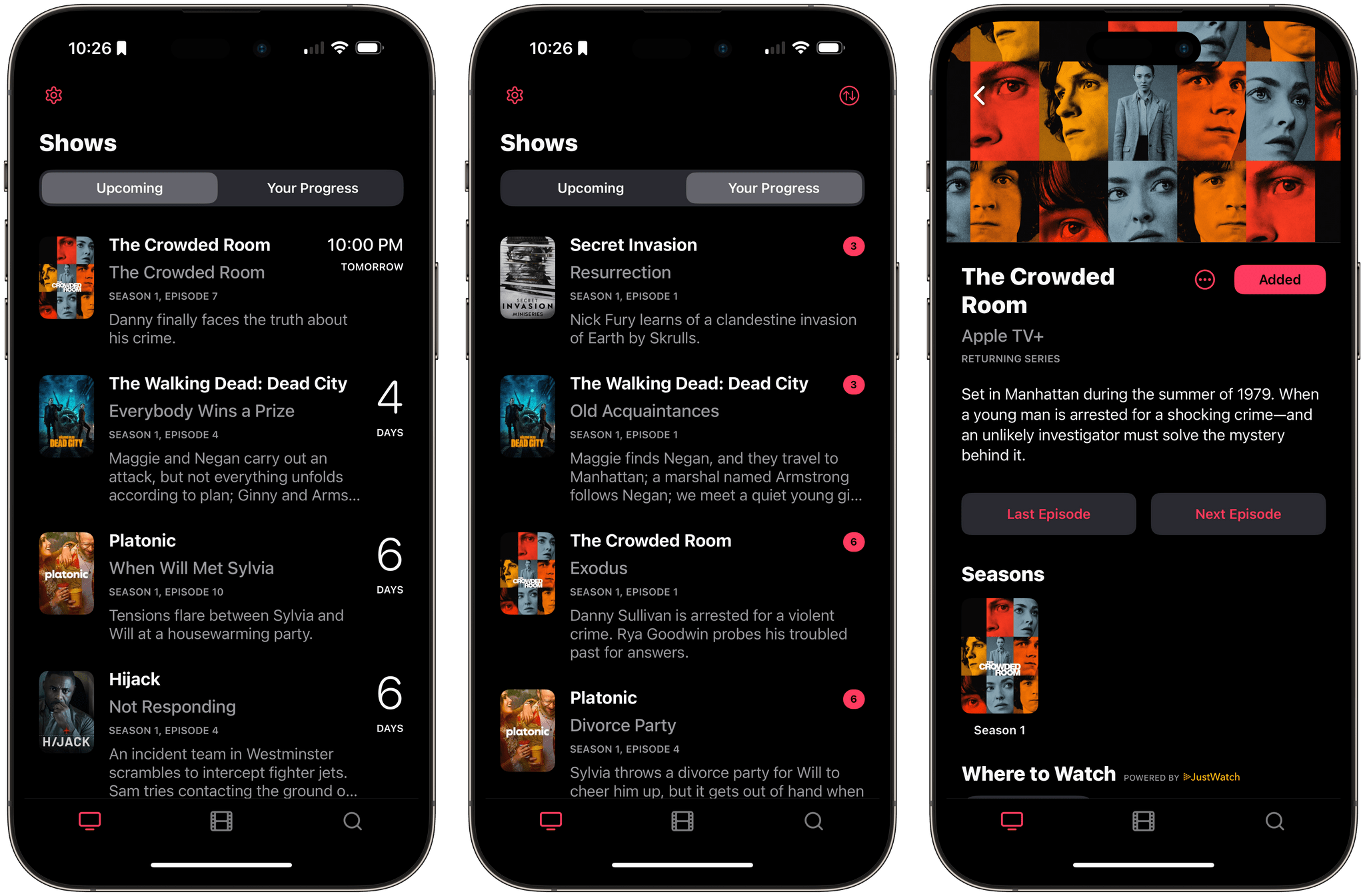 In the three years since I wrote that, TV Forecast has added a bunch of little refinements and new features. There are indicators in the Your Progress tab showing how many unwatched episodes are available for the shows you're watching. That section can also be sorted by name, recently watched shows, recently aired shows, and the number of remaining episodes. In addition to adding shows to your watch queue, you can add them to a Wish List for later. You can even tie a HomeKit scene to the app in its Settings, so with a two-finger swipe, your scene setting up your TV-watching environment is triggered, which is genius.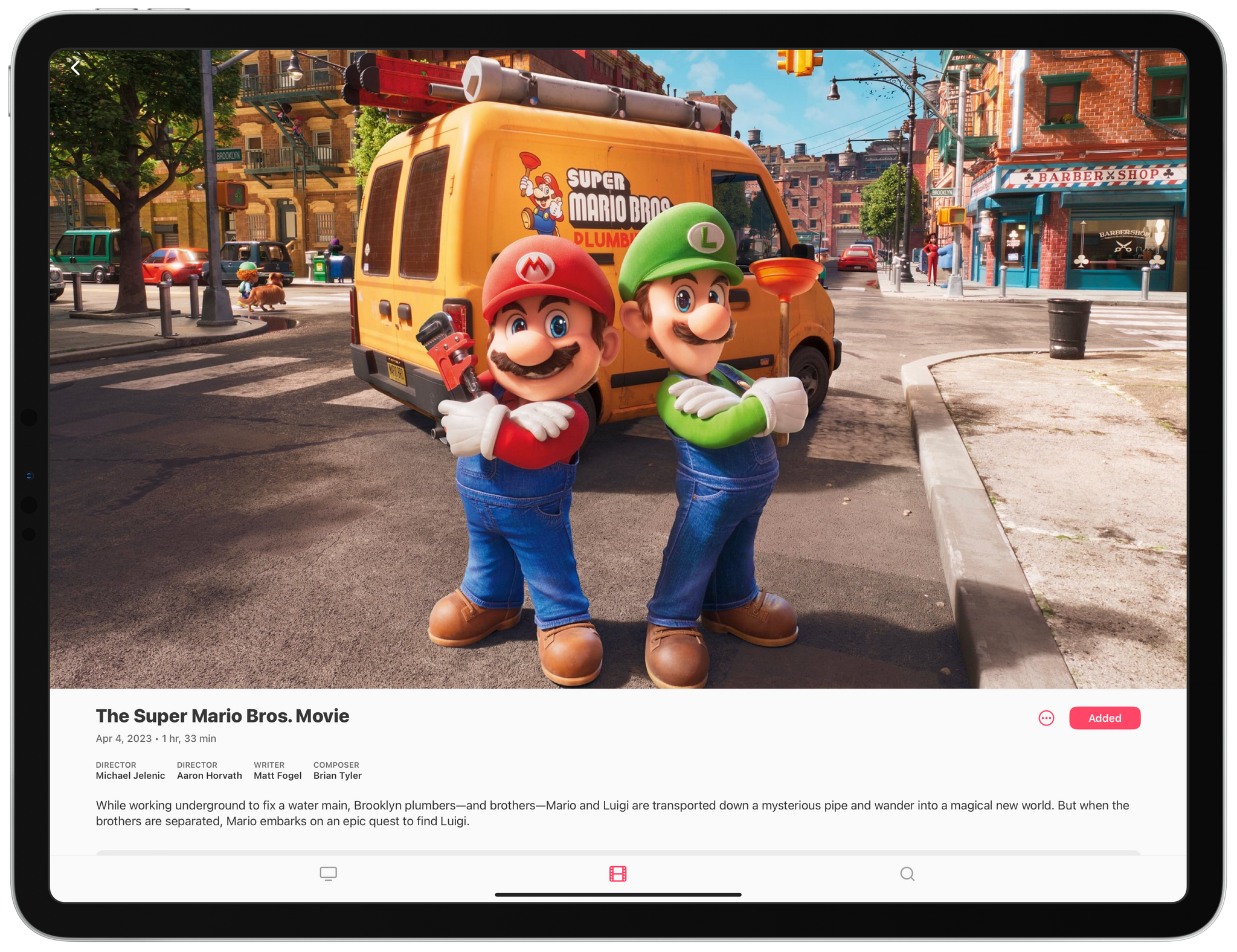 The big ticket item of today's TV Forecast release is support for movies. This is a feature I had hoped Comi would add since I began using TV Forecast. Movies are a natural fit, especially when I'm at home, and the choice of what to watch when I sit down in front of my TV isn't just about TV shows. I also frequently stream a movie.
Movies occupy a dedicated tab in TV Forecast, bringing the tab total to three, which is still far fewer than most apps and plays a part in its clean design. The tab is divided into two sections: Upcoming and Out Now. As with the TV tab, Upcoming lists movies you've added that aren't out yet, along with the number of days until their release.
Movies in the Out Now section are designated as unwatched by default but can be marked as watched and moved to a Wish List or Archive. Movies can also just be left in the Watched section of the app, but if you're importing a lot of previously tracked movies from Trakt.tv, the section will get crowded, and should probably include filtering or search options.
The detail view for each movie includes cast information, a synopsis of the plot, where it can be watched, and related movies, all of which can be tapped to drill down into for more details and related movies. TV Forecast's Discover tab has been updated to include trending and anticipated movies and search results too.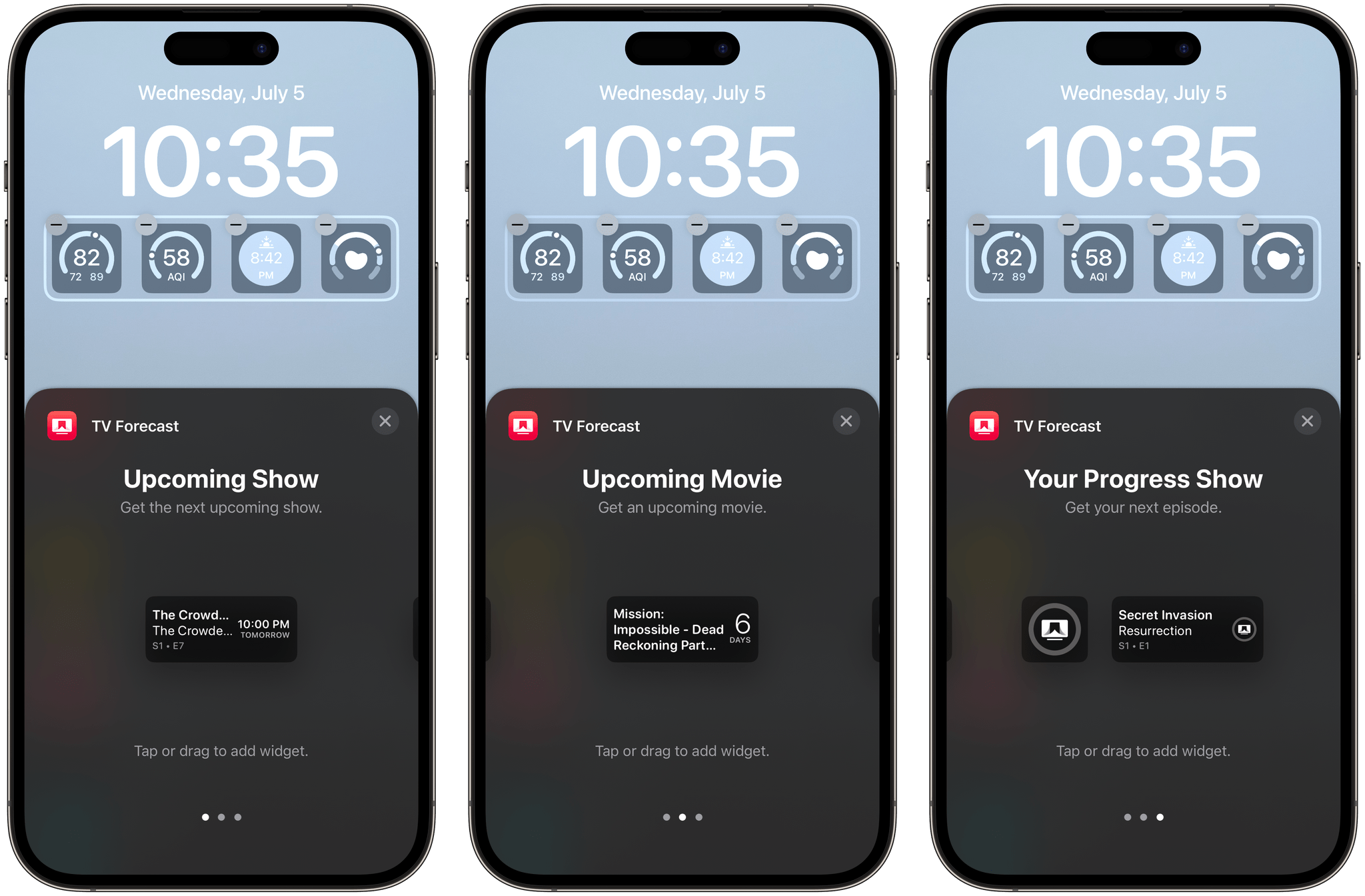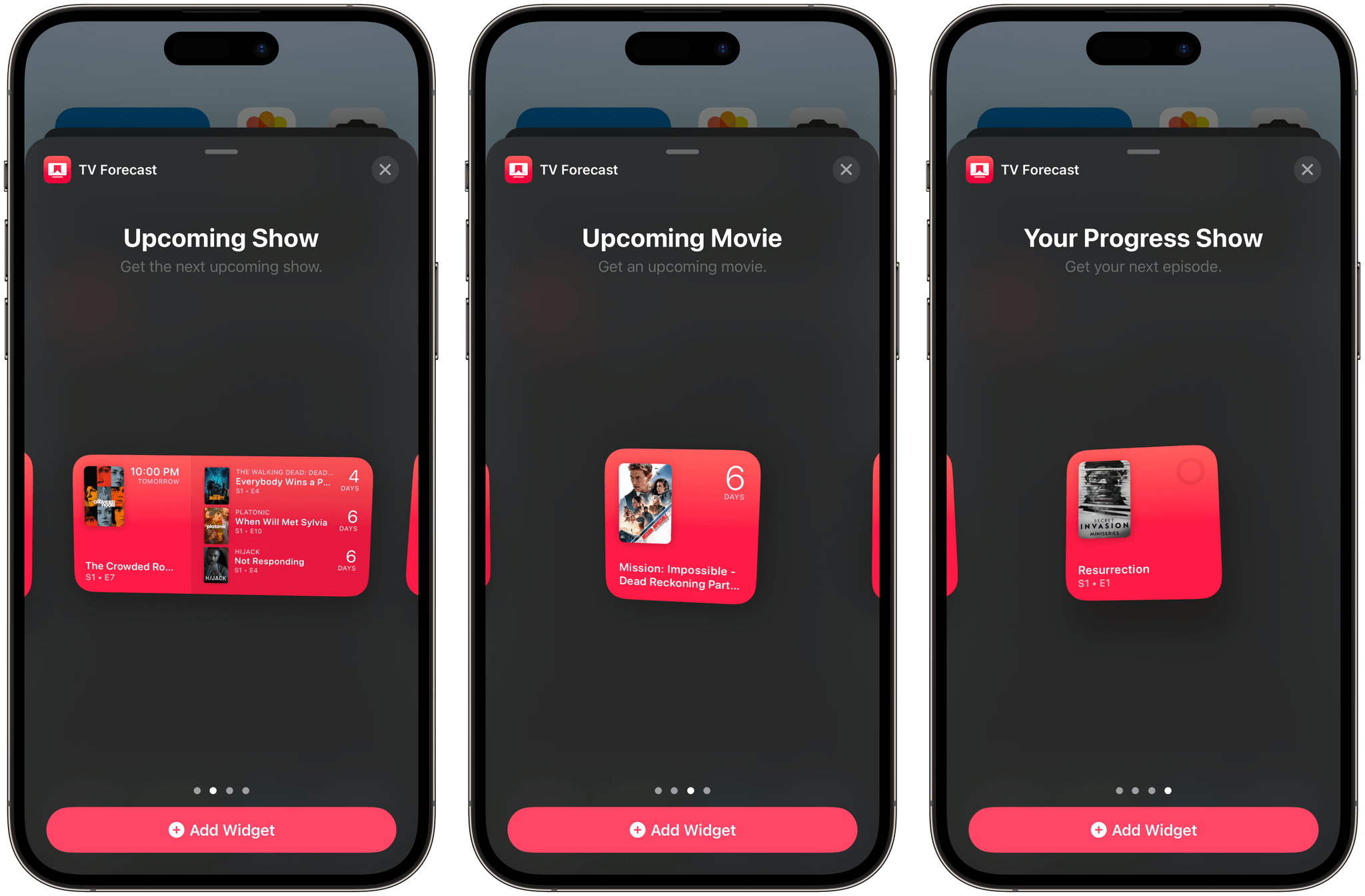 Since my last review, TV Forecast has also added Lock and Home Screen widgets. On the Lock Screen, you can add rectangular widgets that list an Upcoming TV Show or Movie or a circular or rectangular widget that shows your watching progress for a TV series. On the Home Screen, you've got small and medium-sized options for upcoming TV shows, a small option for upcoming movies, and a small widget for your progress watching a show. The widgets are well-designed, but I'd like more options, including larger sizes that would work well on an iPad and this fall on the Mac desktop when macOS Sonoma is released.
What I said in 2020 remains true today. TV Forecast strikes a perfect balance between tracking and discovery. That same tasteful design extends to the app's new movies tab, providing fully-rounded video support without compromising what makes the app work so well.
TV Forecast is available on the App Store for $0.99/month, $9.99/year or a one-time 'lifetime' purchase of $29.99.