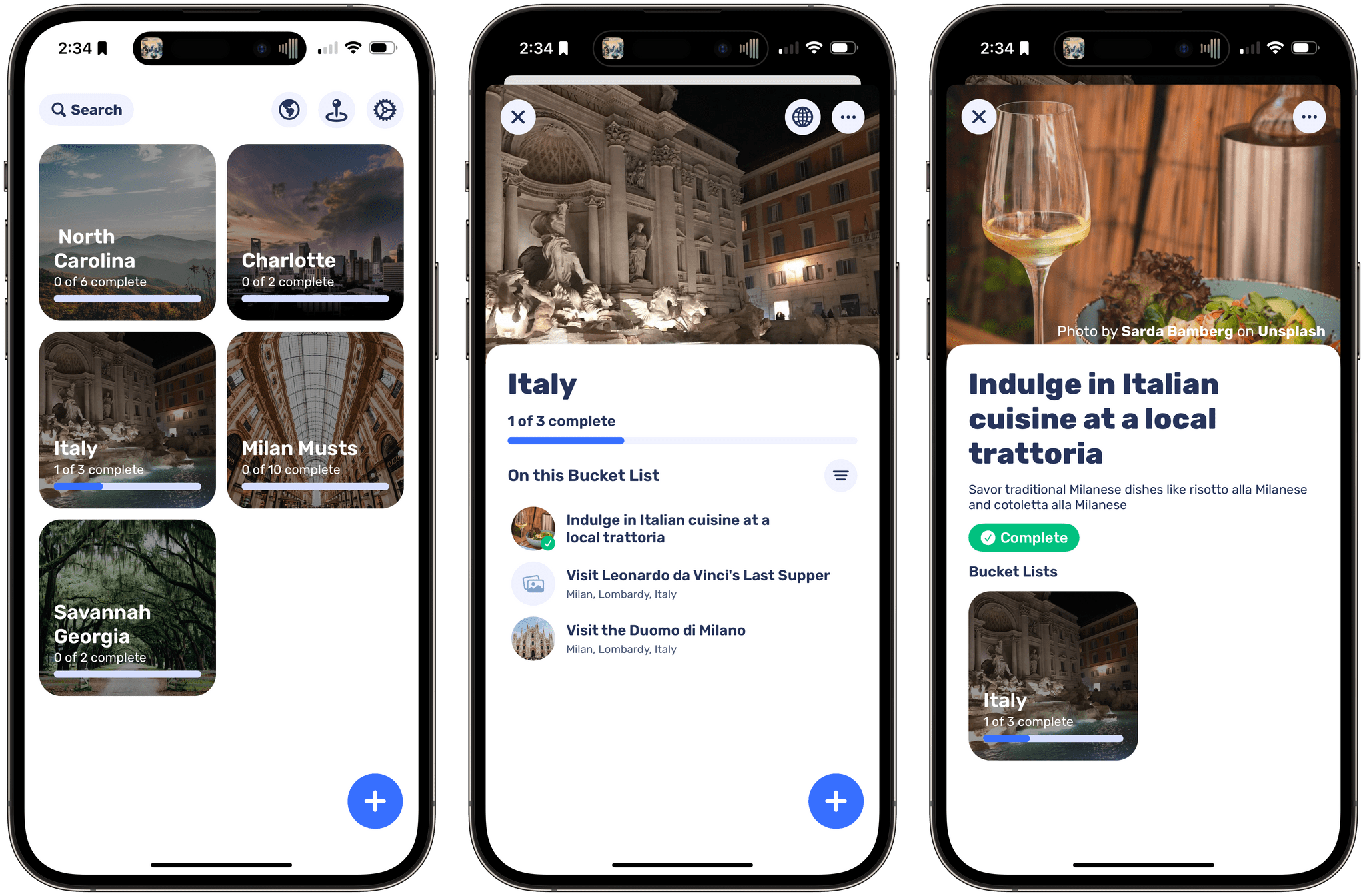 Just before I hopped on a plane to head to WWDC, I noticed a new app called Söka, an iOS and iPadOS bucket list tracker by Roddy Munro. I didn't have time to dig into the details or test it, but there was something about it that caught my eye, so I made a note to revisit it later in the summer. I'm glad I did because it's one of the best integrations of artificial intelligence that I've seen in an app.
Söka takes the friction out of building travel bucket lists with the help of AI. I've been using Söka as a way to create travel lists of places I want to visit in North Carolina and Italy, for example. Whether it's for travel like Söka or media like Sofa, there are a lot of apps built on the idea of creating 'someday' lists and tracking your progress. What makes Söka unique is the way it uses AI to remove the friction from the list-building part.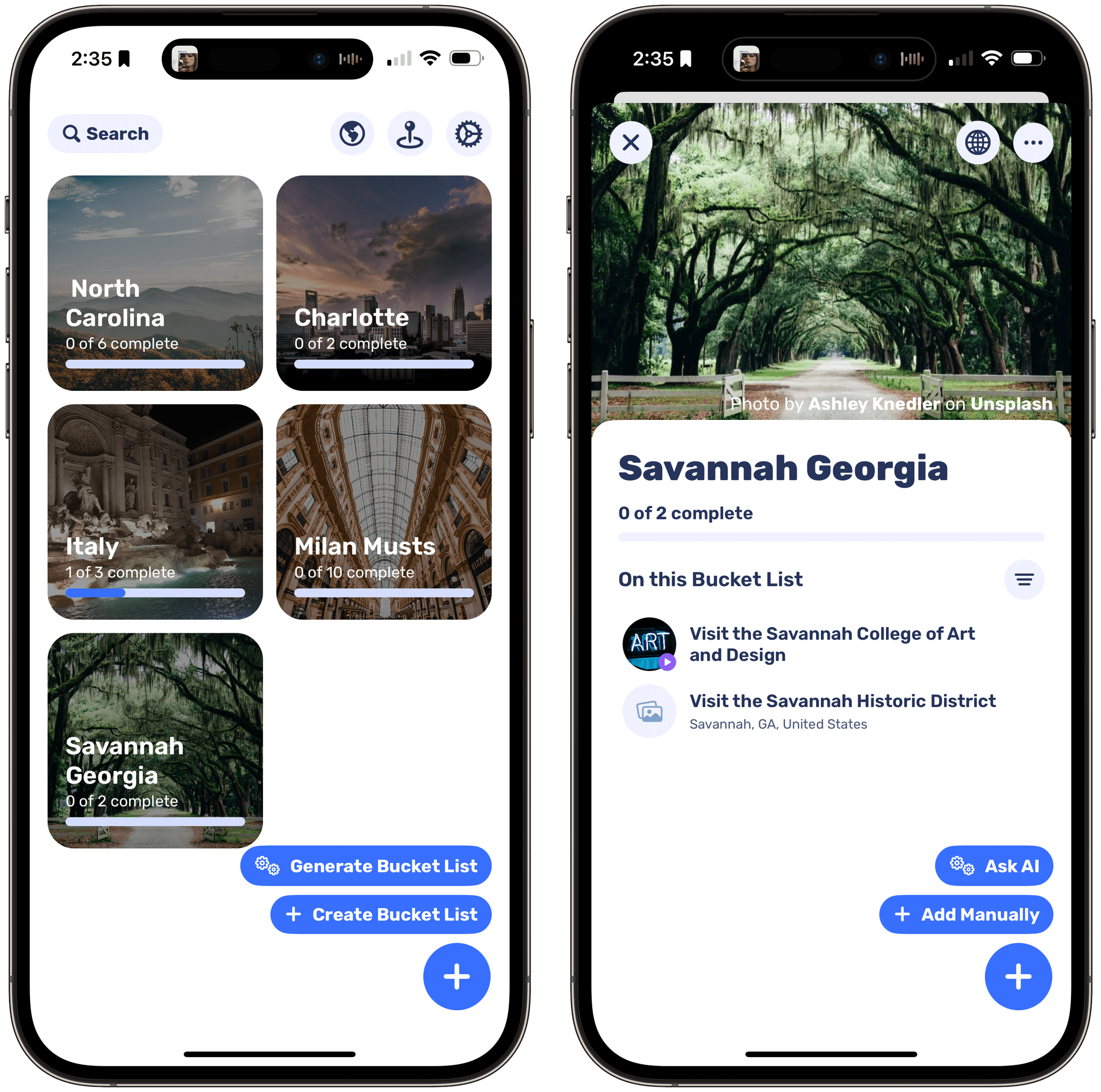 Söka's organizational structure is simple. You create Bucket Lists and add Goals to them manually or with the help of AI.
I've spent the past year exploring the area immediately around where we live, but there's still a lot of Charlotte that I haven't seen. Plus, I'd like to see more of the mountains in the west of the state and the coast in the east. So, the first thing I did was create bucket lists for both Charlotte and North Carolina, which shows off one of the things that I like about Söka. Your lists can be as narrow or as broad as you want.
The big blue plus button in Söka's main UI allows you to choose between two options: 'Create Bucket List,' the manual way of building a new, empty list, and 'Generate Bucket List' for creating lists with pre-populated Goals with the help of AI.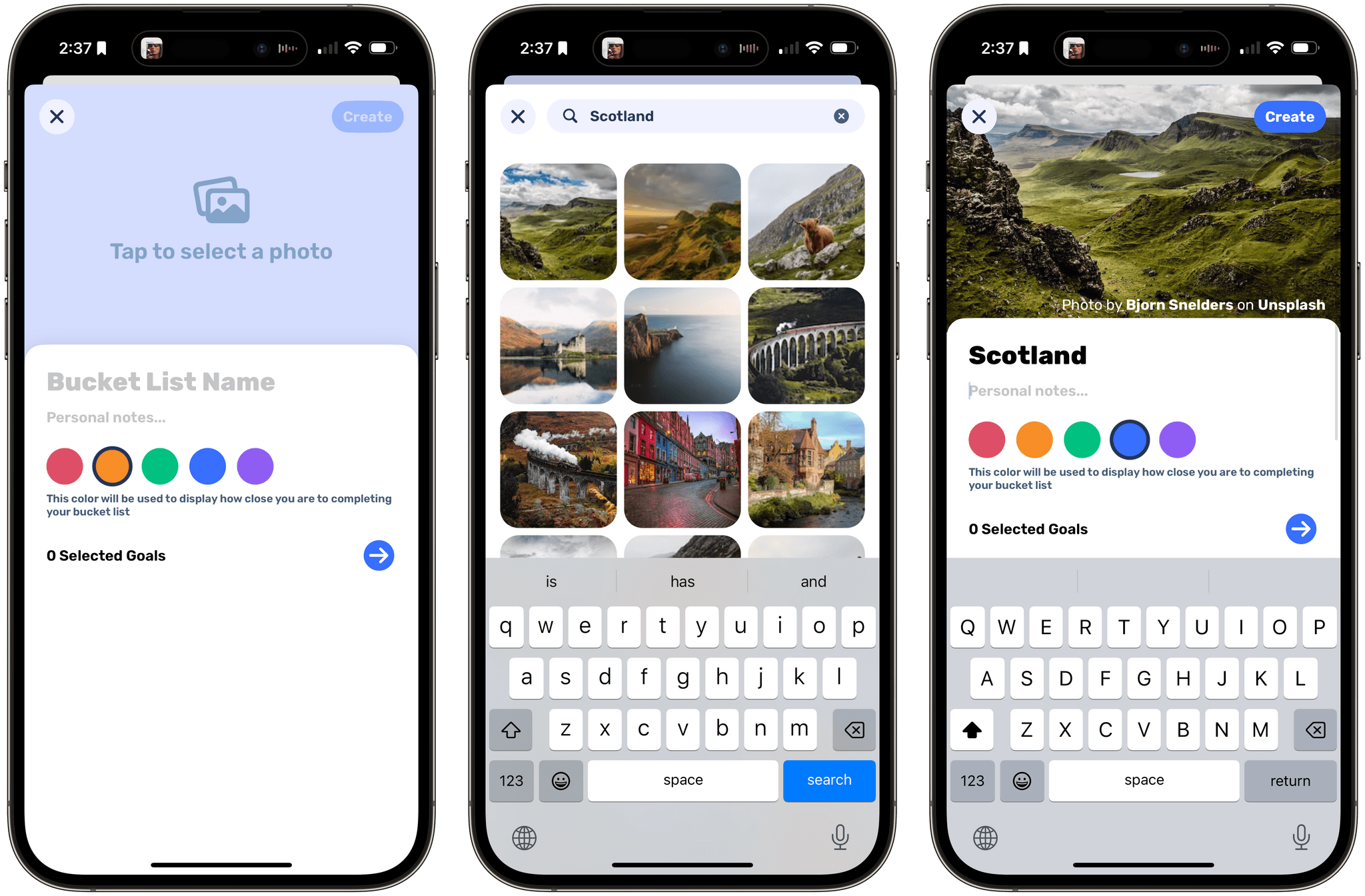 When you tap the 'Create Bucket List' option, you're given the option to name your list, add an accent color, select Goals for the list that you've previously added to the app, and include a cover photo from your Photo library or from Unsplash's stock photo catalog. You can also add notes to your list. When you're finished, you'll have an empty list unless you added any existing Goals during the setup process.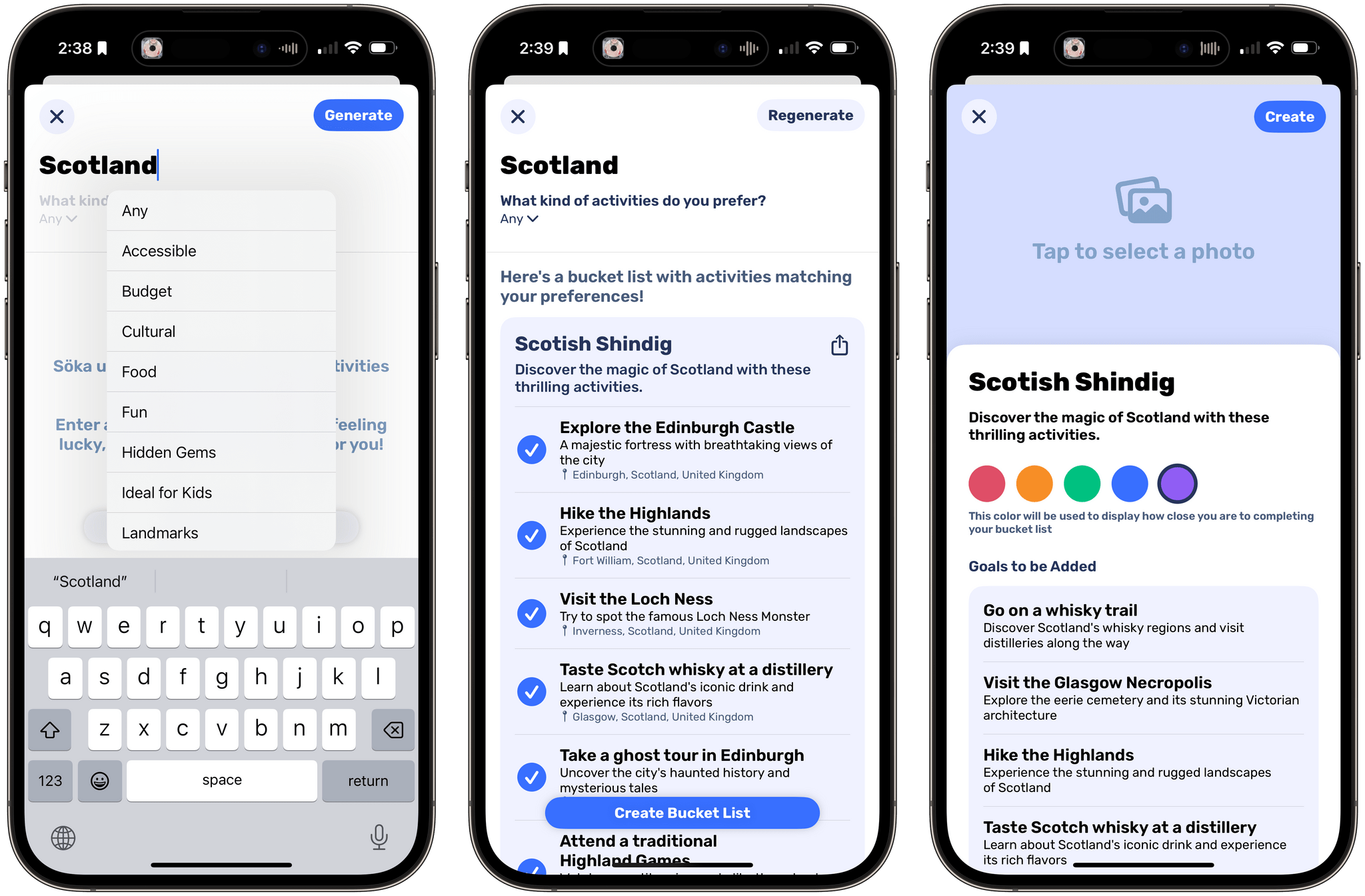 If you pick the 'Generate Bucket List' option instead, Söka will use AI to help you populate your Bucket list with Goals. AI is a great fit with Söka because it acts as a starting point for building a list. You may have an activity or two that you know you want to visit for your first trip to a new place, but with Söka's AI and a little of your own research, you can quickly build a list that looks great and includes the details you'll need when you decide to pay your destination a visit.
It's worth noting, though, that Söka will default to generating Goals based on your current location. I found that annoying when I wanted to get ideas for faraway places, so I turned off Söka's ability to use my location in the Location Services section of the Settings app, which was an easy solution that didn't seem to impact anything else in the app.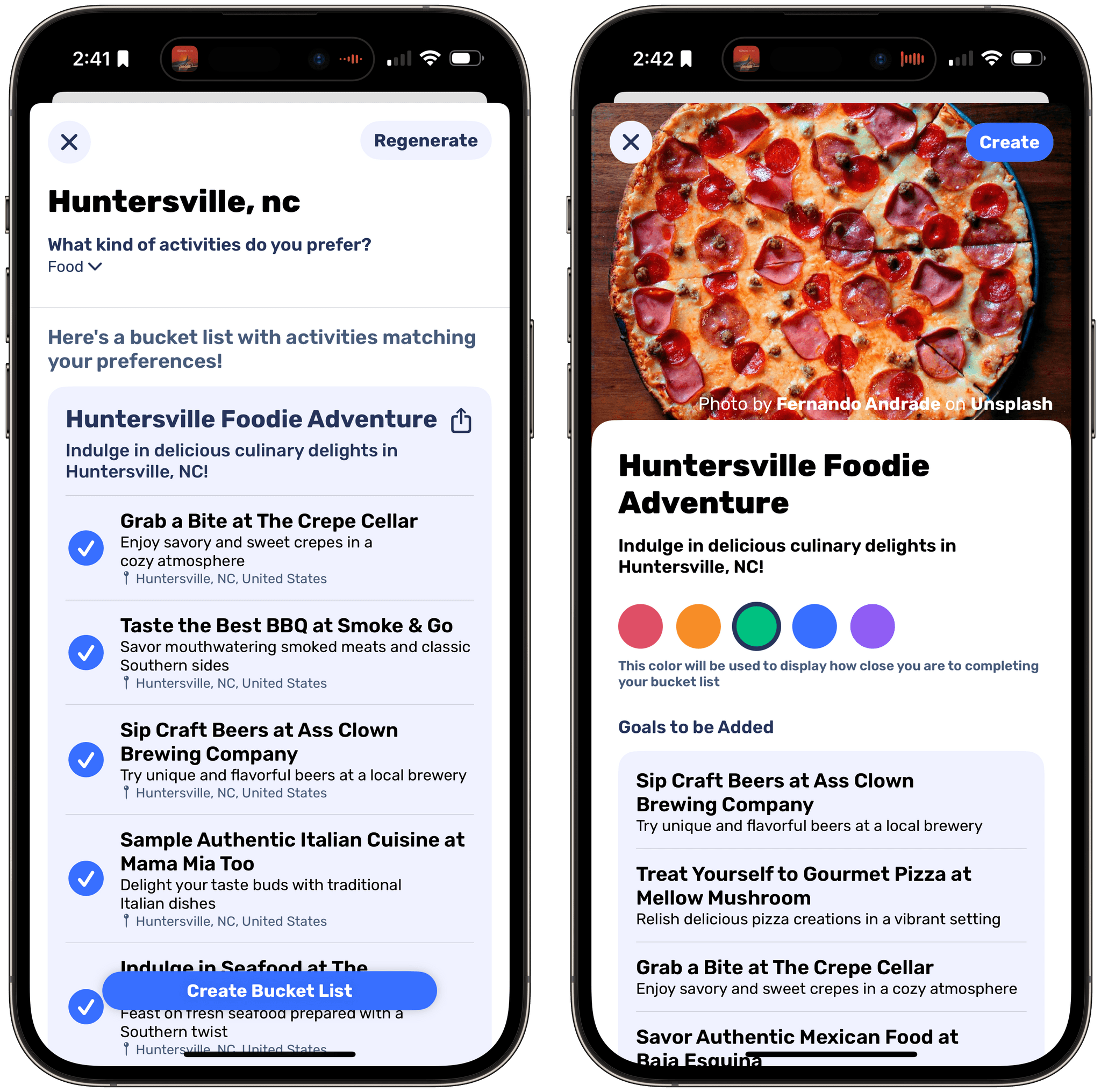 When you use Söka's AI to generate Goals, you have the option to limit your query to 14 activity categories. After picking a destination and activity category, tap generate, and the app offers a list with each entry pre-selected. Choose Create Bucket List, and that's it. You've got an auto-generated list of things to do for your next trip. You can, however, deselect any AI-suggested activity to customize your list to your tastes. The last step to finish your list is to add a photo and accent color, just like you do with manually created Bucket Lists.
If you don't use Söka's AI to create your Bucket Lists or simply want to add more goals later, you can do that from inside any of your lists. Just pick the big plus button from inside a list and pick 'Ask AI' or 'Add Manually.' 'Ask AI' works a lot like it does when you create a new Bucket List, while 'Add Manually' requires you to add the details of a goal yourself.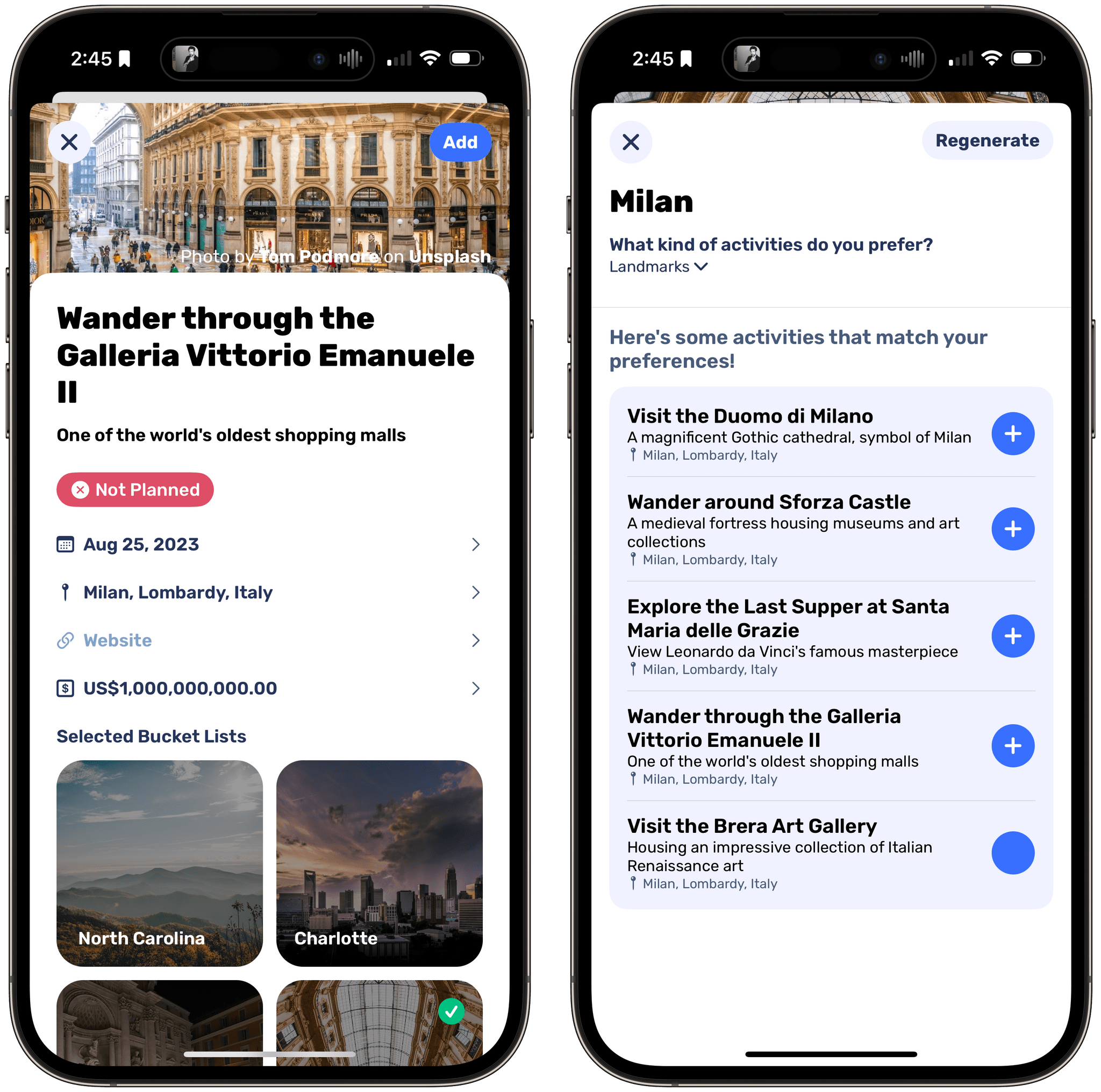 The structure of Goals has a few more options compared to Bucket Lists. In addition to a cover image, title, and notes, Goals can also include a status (Not Planned, Planned, Started, and Complete), a planned date, a location, a website URL, which Söka will open in an in-app Safari View Controller, and a cost. Goals can also be opened in Apple Maps, Google Maps, or a Mapbox view if they have a location associated with them. Goals can also be sorted by several criteria and filtered based on status.
Once you've set up a Bucket List and return to Söka's main view, the list's tile will show the photo you picked during setup, along with its name and the progress you've made on the list's Goals. Once a list has been completed, you can archive it by long-pressing on its tile and picking 'Archive Bucket List.' The same long-press also allows you to share a list as an image, edit it, or delete it.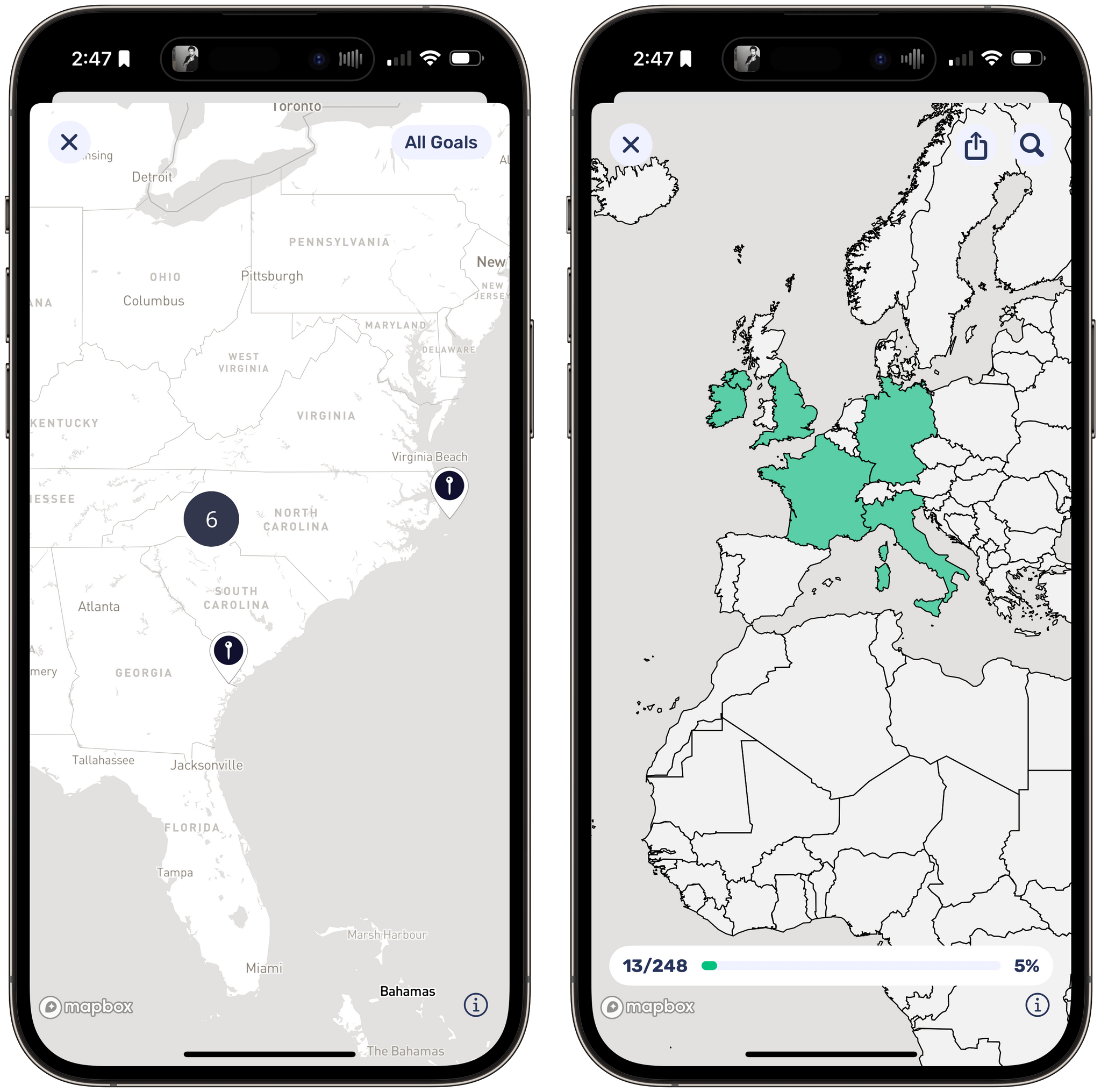 There are a few other features you can access from Söka's main view, too. The app includes a search field that returns Goals that match your query. You can also view your goals on a world map by tapping the pin button. Finally, there's a scratch map, which can be used to check off countries that you've visited, whether or not they're on your list of goals. Tap a country and mark it as complete, and it turns green on the map, or tap 'Edit' to create a Goal instead.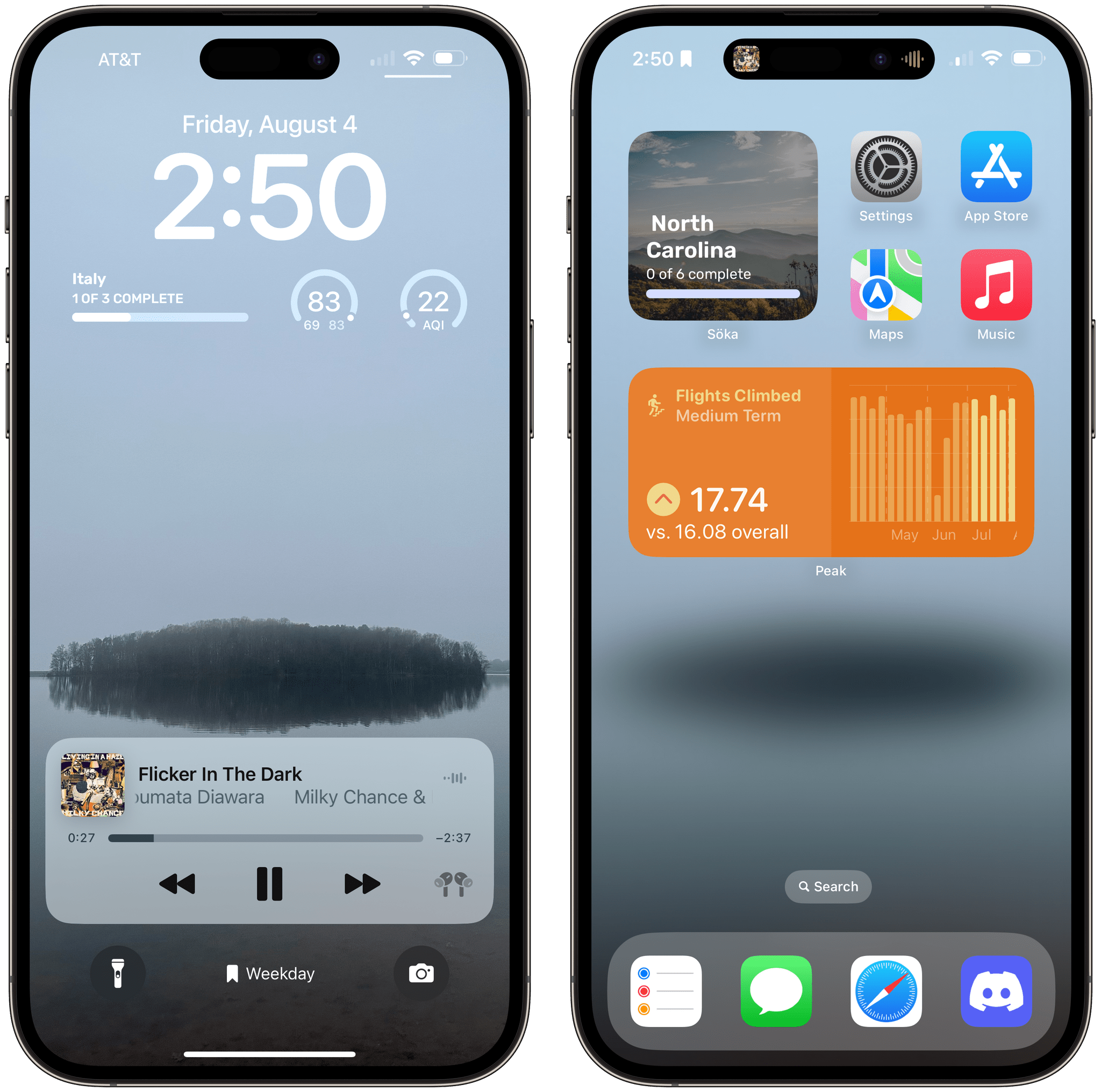 Also, Söka includes the following Shortcuts actions:
Open a goal
Open a bucket list
Create a new bucket list
Add a new goal
Complete a goal
Open a random goal
Making progress on your goals in Söka also periodically unlocks alternative app icons, adding a bit of gamification to world travel. Finally, you can track the progress of individual Bucket Lists with Lock Screen and Home Screen widgets.
---
Apps for creating lists are a huge meta-category on the App Store, and Söka is a great example of an app that benefits from focusing on a particular type of list. Sure, you could create a Reminders list of places you want to visit someday, but with Söka, you can quickly build a list and get ideas from its built-in AI. It's a fantastic way to get inspiration and prompt your own independent research of somewhere you want to visit.
Söka is free to download from the App Store and use on a limited basis. Many of the features covered above require a subscription, which is $1.99/month or $8.99/year with a three-day trial. There's also an option to purchase a lifetime license for $29.99.