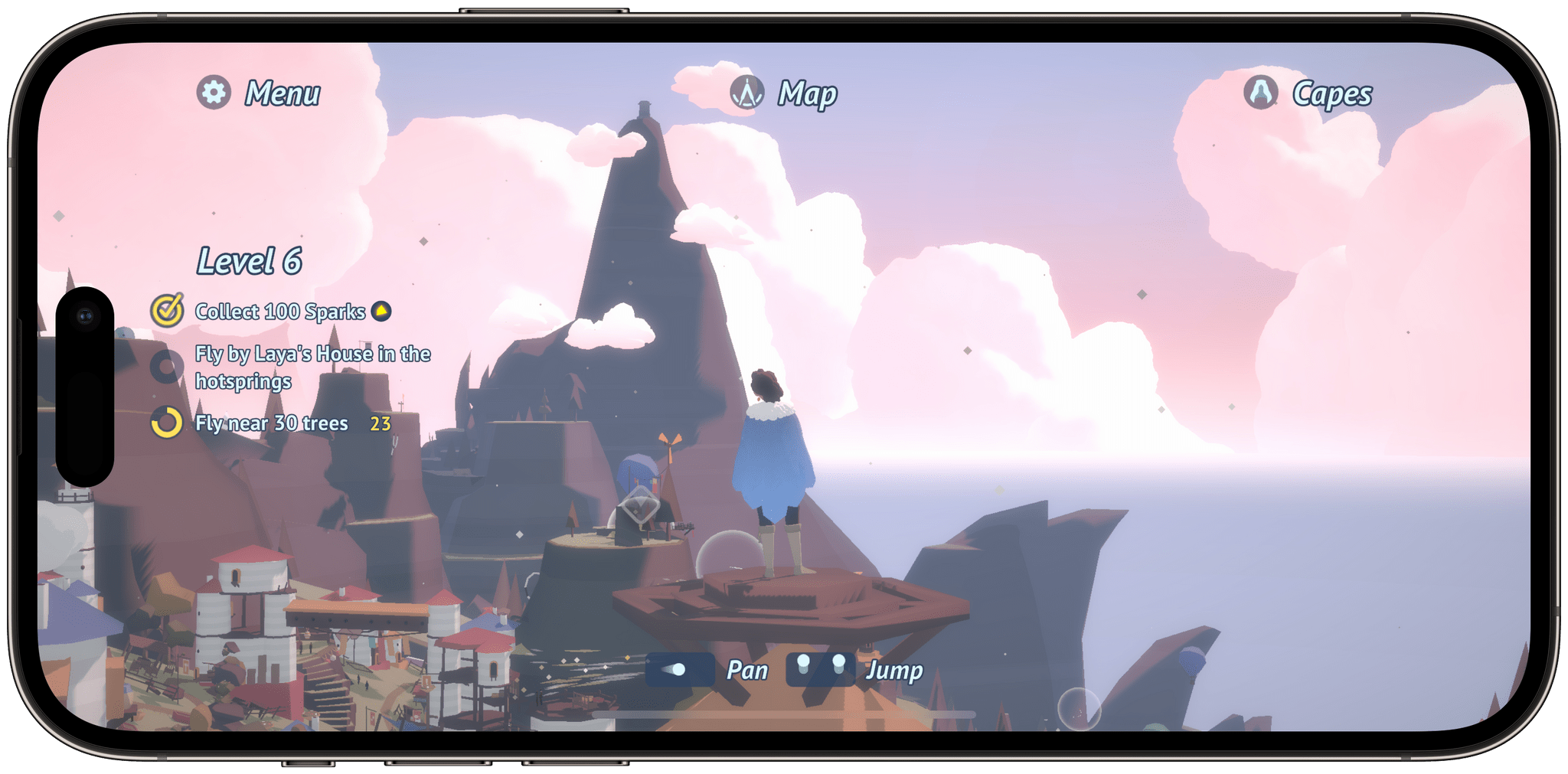 There's a lot to like about Laya's Horizon, the brand-new mobile game from Snowman that's available today on iOS, iPadOS, and Android via Netflix. However, it's the game's control scheme that elevates it to unique heights. Laya is by no means the first game to employ a simple two-finger control scheme. But, it's the best I've tried, enabling a surprisingly deep and intimate gaming experience. Combined with Snowman's excellent taste and attention to detail, Laya's Horizon is incredibly fun and a game you won't want to miss.
I got an early glimpse of Laya's Horizon in early 2019, sitting on the floor of a Marriott in San Francisco during the Game Developer Conference. That feels like a lifetime ago, but it should give you a sense of how much work has gone into the game. What I saw in 2019 was a very early demo, but even watching someone else control the game, the sense of flight was palpable. With the game in my own hands, that sense became tangible instantly.
Laya's Horizon is played in landscape orientation. You're Laya, who has just earned her first cape for flying. The game kicks off with a tutorial that walks you through the mechanics of flying around its 3D map from a third-person perspective. Slide your thumbs down together to climb, up to dive, together for a boost of speed, apart to parachute down, and one up and the other down to bank left and right. It takes a bit of practice to get good at flying, but the tutorial does a nice job of walking you through the basics without overdoing it and becoming boring. As you play, if you seem to be struggling with a maneuver, on-screen reminders appear to help you along the path to mastering flight.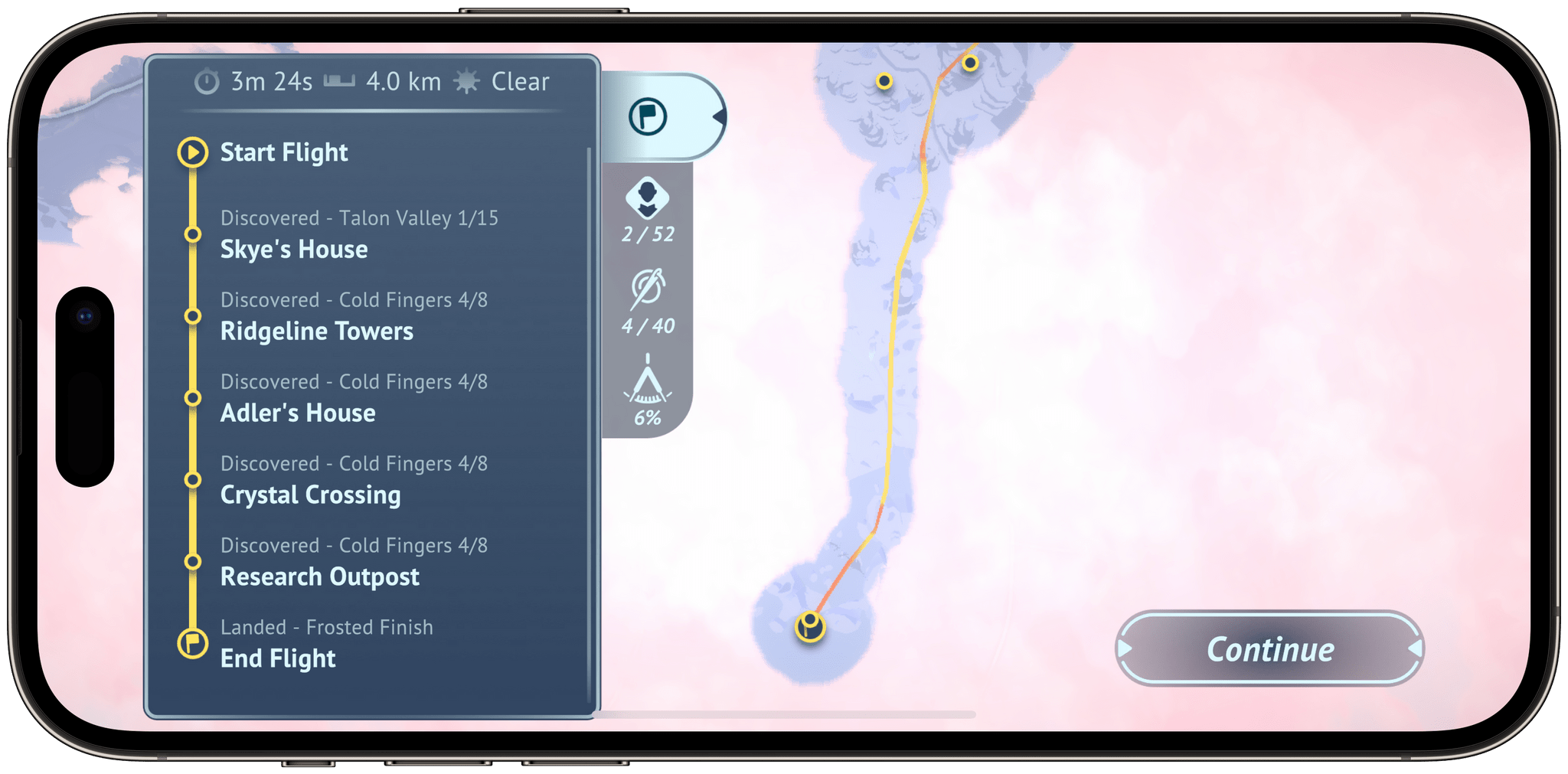 Those simple on-screen controls coupled with haptic feedback on the iPhone create a connection with what's happening on the screen that's remarkable. Before long, I found myself flying high over forests, diving into ravines, buzzing along the island's shoreline, and bouncing off hot air balloons. There's a lot more to Laya's Horizon, but I expect that the simple act of flying around the game's island will be more than enough of a hook to bring players back for more.
Aside from the joy of soaring through the sky, Laya's Horizon offers a variety of challenges, races, and missions to level up your skills, collect new capes, and meet new islanders known as Windfolk. Alternating those activities with flying around the island, taking in the diverse scenery and enjoying the game's excellent sound design and music, creates a soothing, relaxing experience reminiscent of Snowman's Alto's Adventure.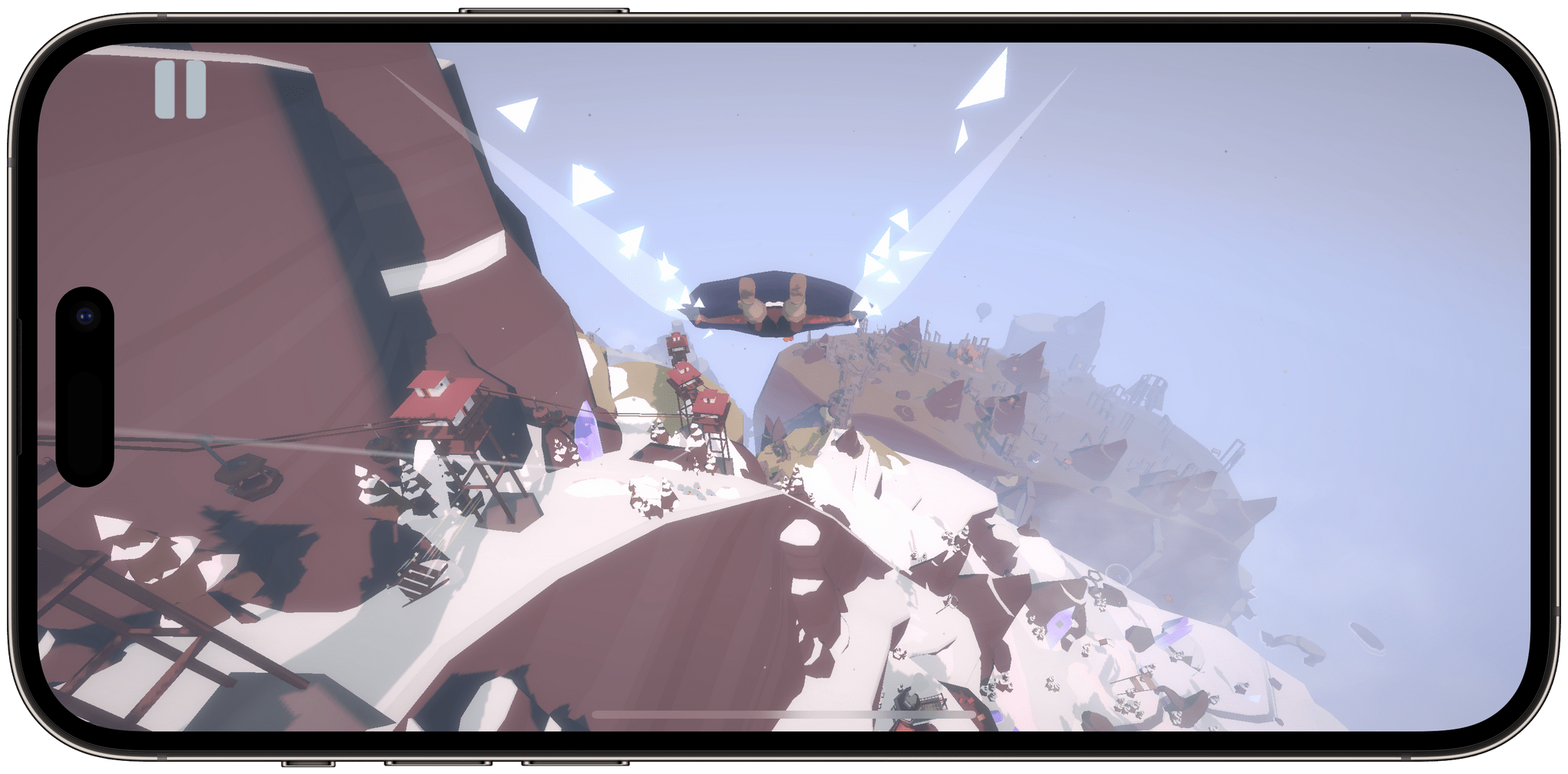 What's very different from a game like Alto's Adventure is that Laya's Horizon is an open, 3D environment. The island's map is revealed in stages as you explore and complete missions, opening up areas like the top of a mountain from which you can reach any other point. There are no restrictions on where you can travel, but missions and other activities are clearly marked, so there's always something to do within your field of view as you explore. In all, there are 50 missions, 40 levels, and over 100 collectibles to find along the way, which is more than enough to keep you enjoying Laya's Horizon for quite a while.
Races are one of my favorite parts of Laya's Horizon. You're shown the path from the finish line to the start and then compete with NPCs. Along the way are checkpoints you need to fly through, which act as loose directional signposts to keep you on the correct path. Flying close to the ground, through tight spots, and other risky maneuvers lets you collect sparks, which can be used to temporarily boost your speed during races, rewarding you for doing more than just floating above the fray.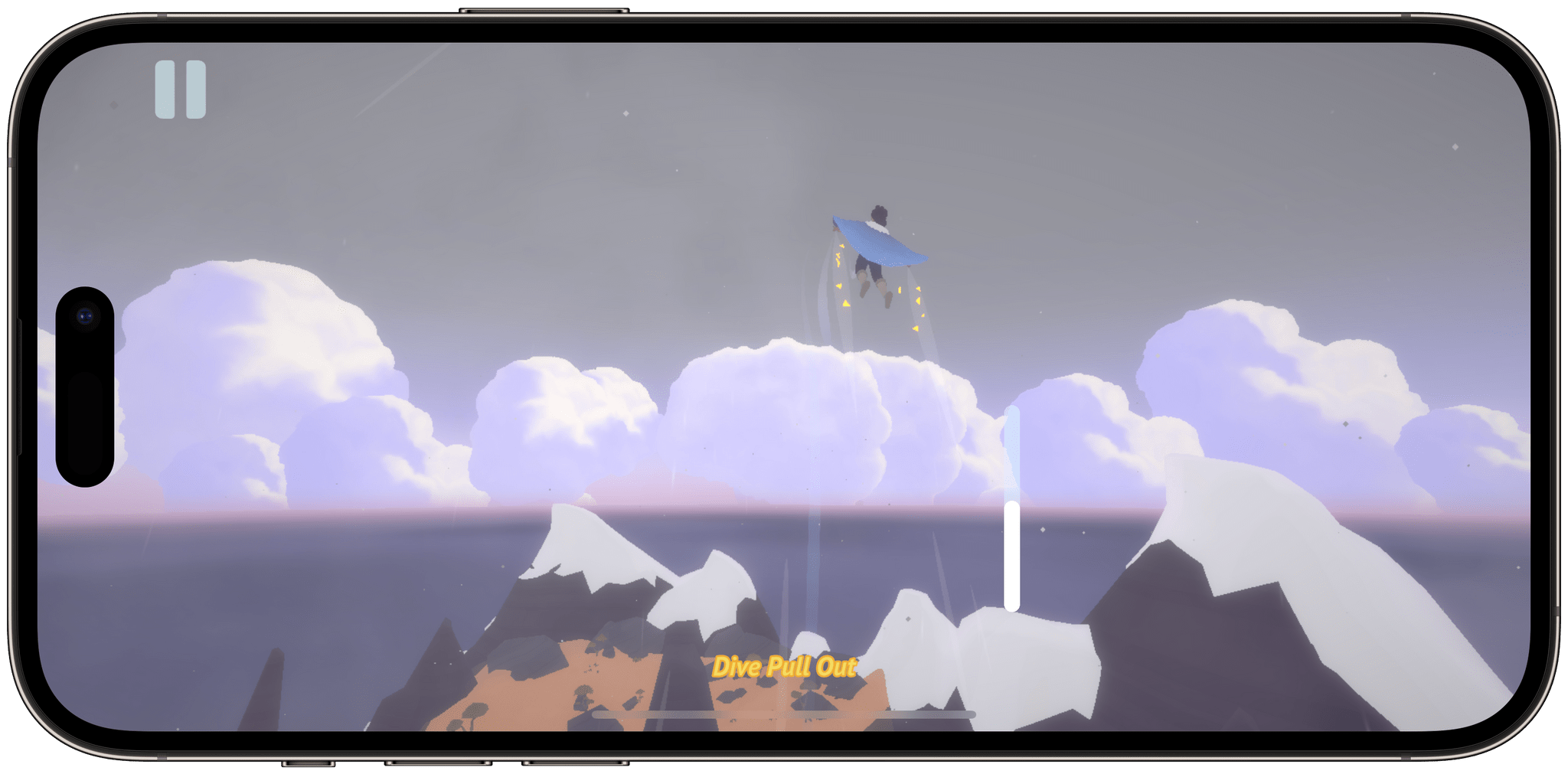 Laya's Horizon is a real treat to play. The game maintains a careful balance that allows players to dip into it for a short mission or get lost in its beauty for longer stretches. The result is a delightfully relaxing, fun-filled experience that I expect a lot of people will enjoy.
Laya's Horizon is free to download from the App Store and play for anyone with a subscription to Netflix.