Paste feels like the kind of clipboard manager Apple might make, especially version 4.0, which was released today. The focus of today's update is the design of the Mac version app, but it's also available on the iPhone and iPad. However, it's the design of the Mac app that makes Paste feel so Apple-like and sets it apart from the myriad other clipboard managers that are available.
At its core, Paste does what a lot of clipboard managers do. The app keeps track of everything you've copied, unless you specify an app's content that you don't want to copy. That clipboard history can be as short as one day or as long as a year. There's even an option for recording an unlimited history. However, as the app warns, that option has the potential to use a significant amount of storage.
To access Paste's clipboard history, you can click on the app's menu bar icon, use a launcher app like Raycast, or a keyboard shortcut. The default keyboard shortcut is ⌘⇧V, a variation of the system-wide Paste command, which makes it easy to remember.
When Paste is activated, it slides up from the bottom of your Mac's screen, dominated by a strip of clipboard items that can be scrolled horizontally. This is the part of Paste that I love and where you'll find one of the biggest changes to version 4.0.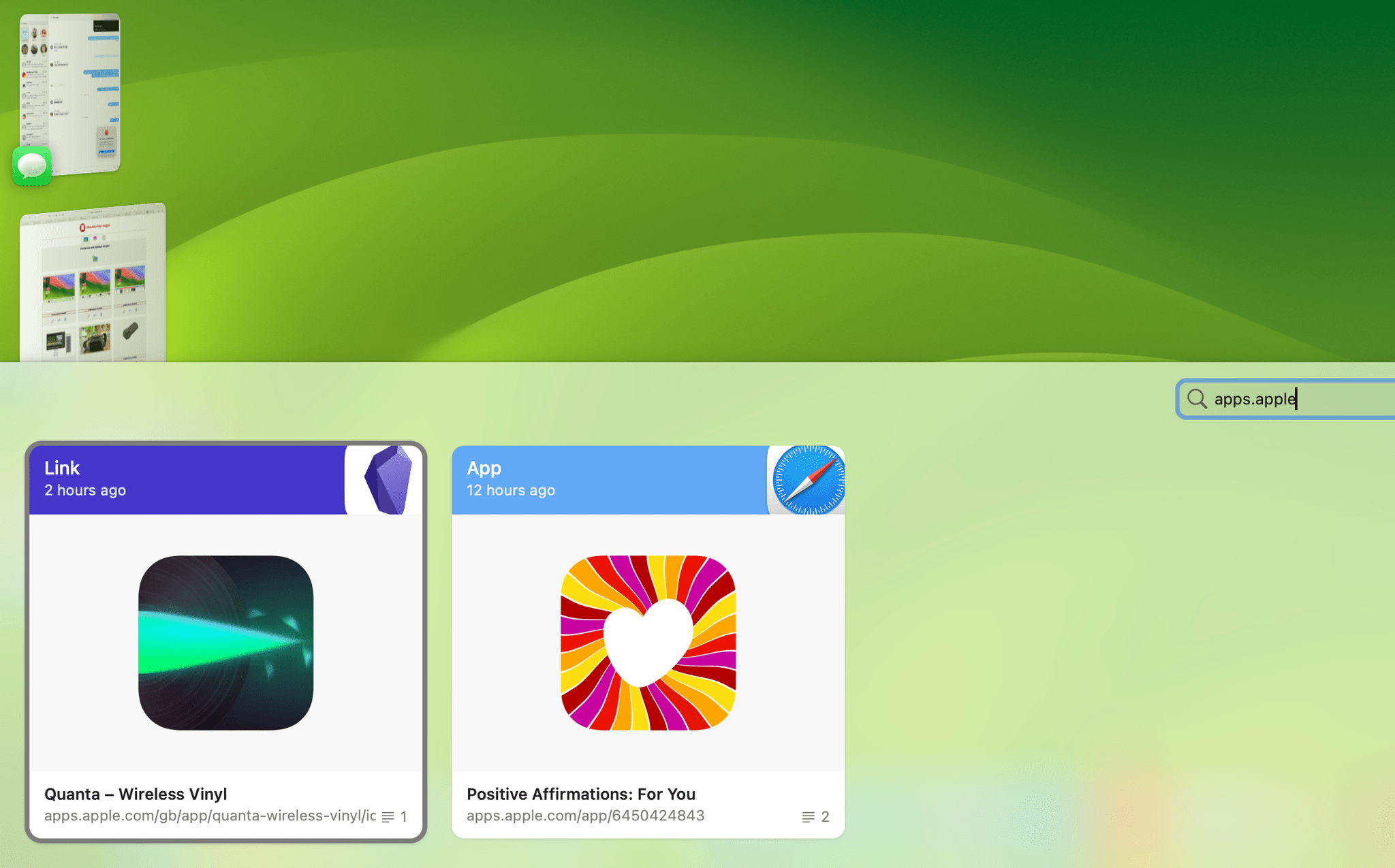 Each clipboard item is depicted as a square card with a header that includes an editable title, the date it was copied, and the icon of the app from which it was copied when viewed using the app's largest UI option. The main body of the card displays the copied content. For me, that's often text, but it can include a preview of an image or video, a rich preview of a URL, and more. At the bottom of the card is more information about the item, like a title and URL for links and the character count for text. To find an item in your clipboard history, you can scroll the strip of items or use the app's search field, which searches the contents of your history and associated metadata.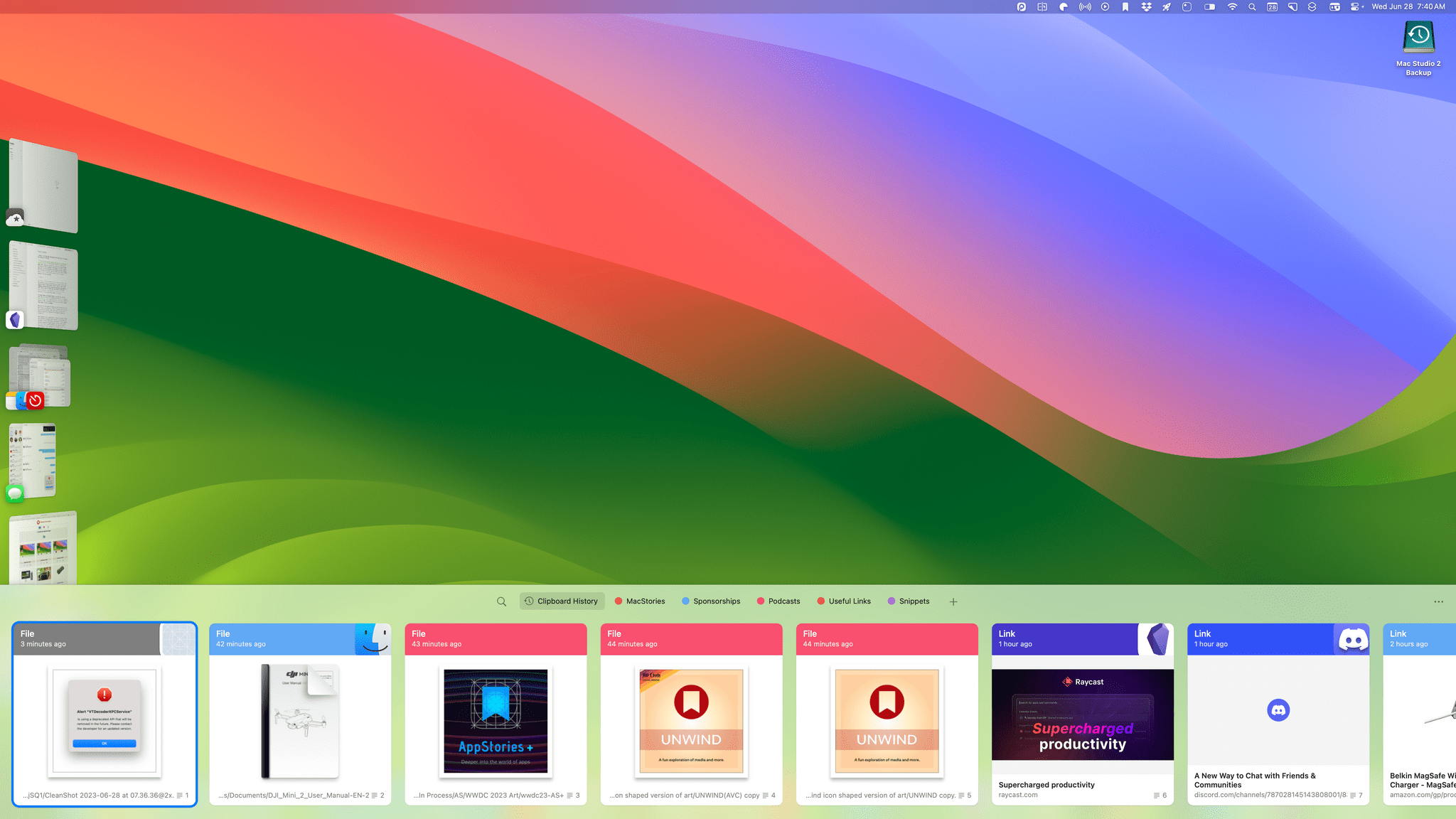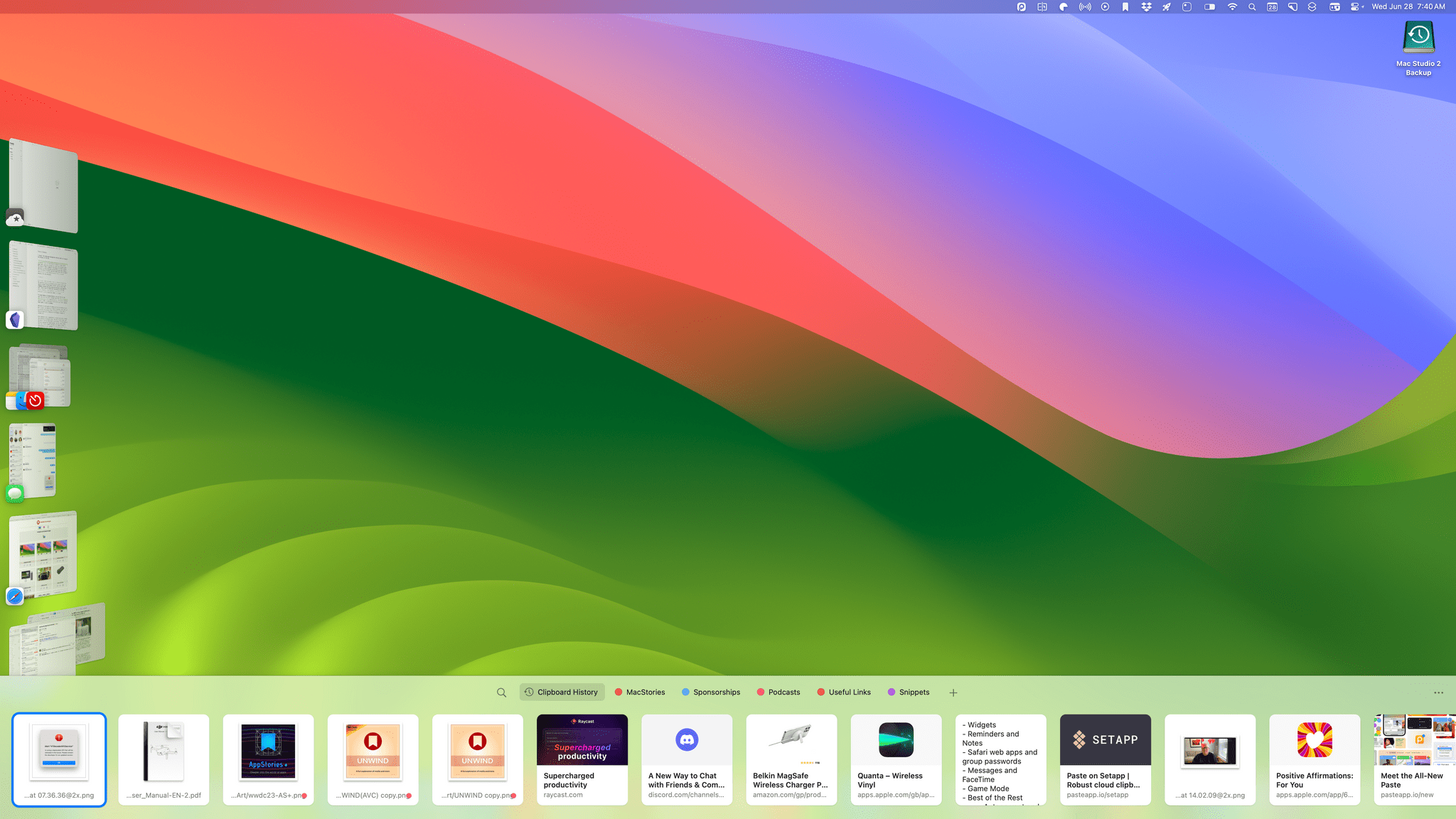 What's new about Paste's strip UI is that it's now resizable. This makes a big difference on smaller laptop screens. At its largest, Paste's UI dominates more than a third of my M1 MacBook Air's screen and shows only four items, which is about half of what fits on a Studio Display using the same size UI. Drag the top edge of the strip down, though, and you can resize Paste's strip substantially, so the eight most recent items are visible. It's a big improvement that allows the app to scale gracefully from the smallest to largest Mac screens.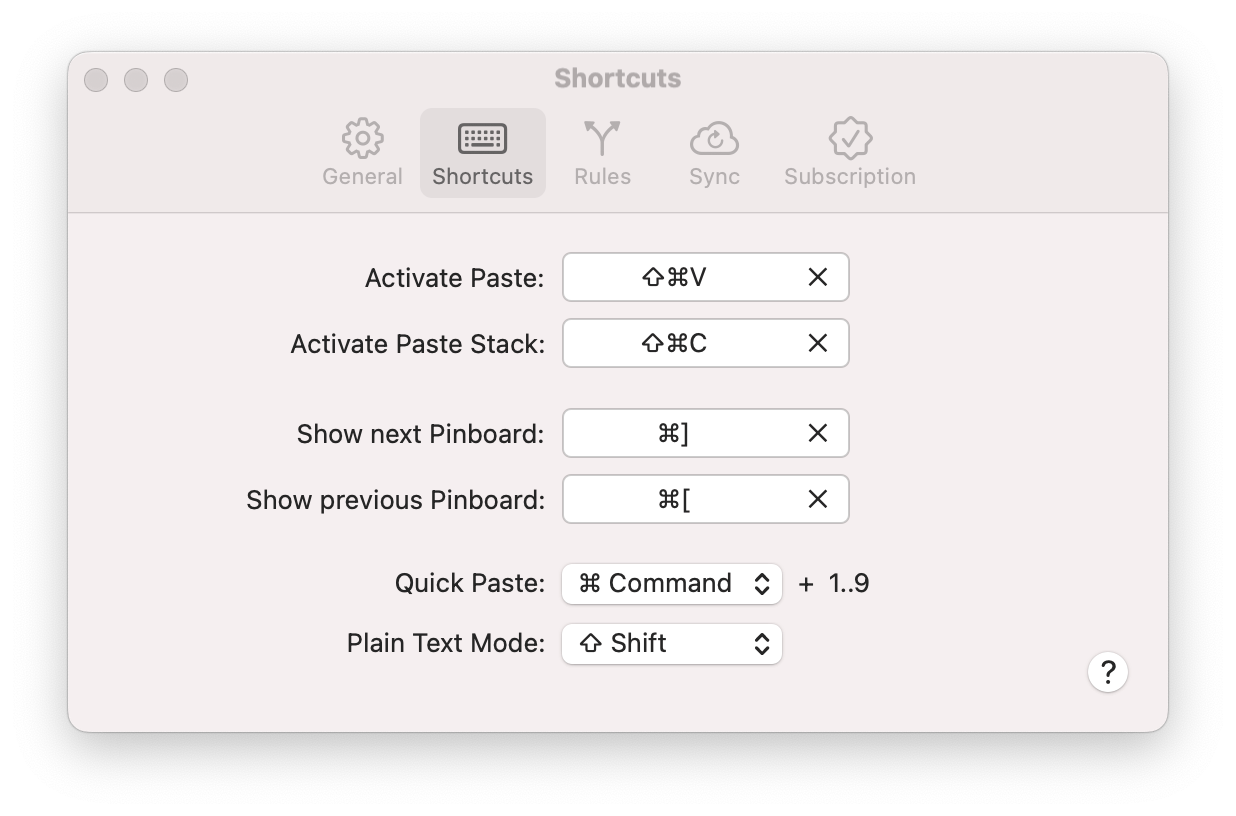 Version 4.0 introduces other design refinements throughout the app and includes an updated color scheme that works better in light and dark modes. The app also features more keyboard shortcuts than before, allowing users to access virtually every feature from the keyboard whether you're renaming, editing, copying, or doing something else with a clipboard item.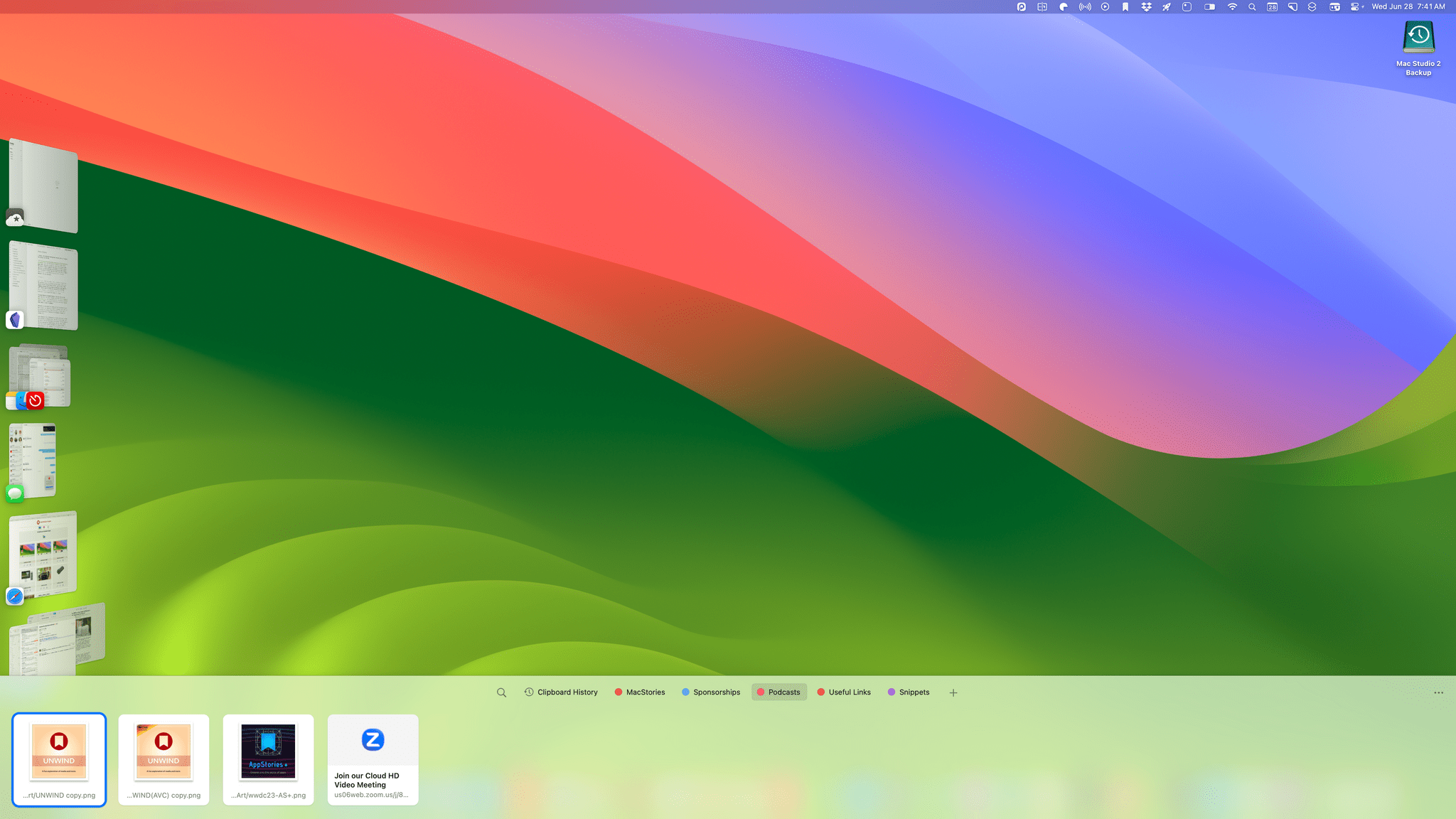 As with earlier versions, Paste 4.0 offers pinboards, which are collections of saved clipboard items that are user defined. There's no set rule on what you can do with pinboards. I've used them to store snippets of text, PDFs I email to people regularly, and podcast artwork that I also need to access frequently. Skipping between pinboards can be accomplished with a keyboard shortcut, and each is represented by its own user-definable name color that makes identifying the source of search results easy.
Another handy feature if you need to copy items from multiple sources and paste them in a specific order is the Paste Stack. It's activated by default using ⌘⇧C, which opens a small window on your screen. Once that window is open, every time you copy something using ⌘C, it will be added to the Paste Stack. When you're ready to paste what you've collected in a destination app, use ⌘⇧V, which pastes everything in the Paste Stack in the order you see in its window. I don't use this feature a lot, but it can be useful as a sort of temporary pinboard for some tasks.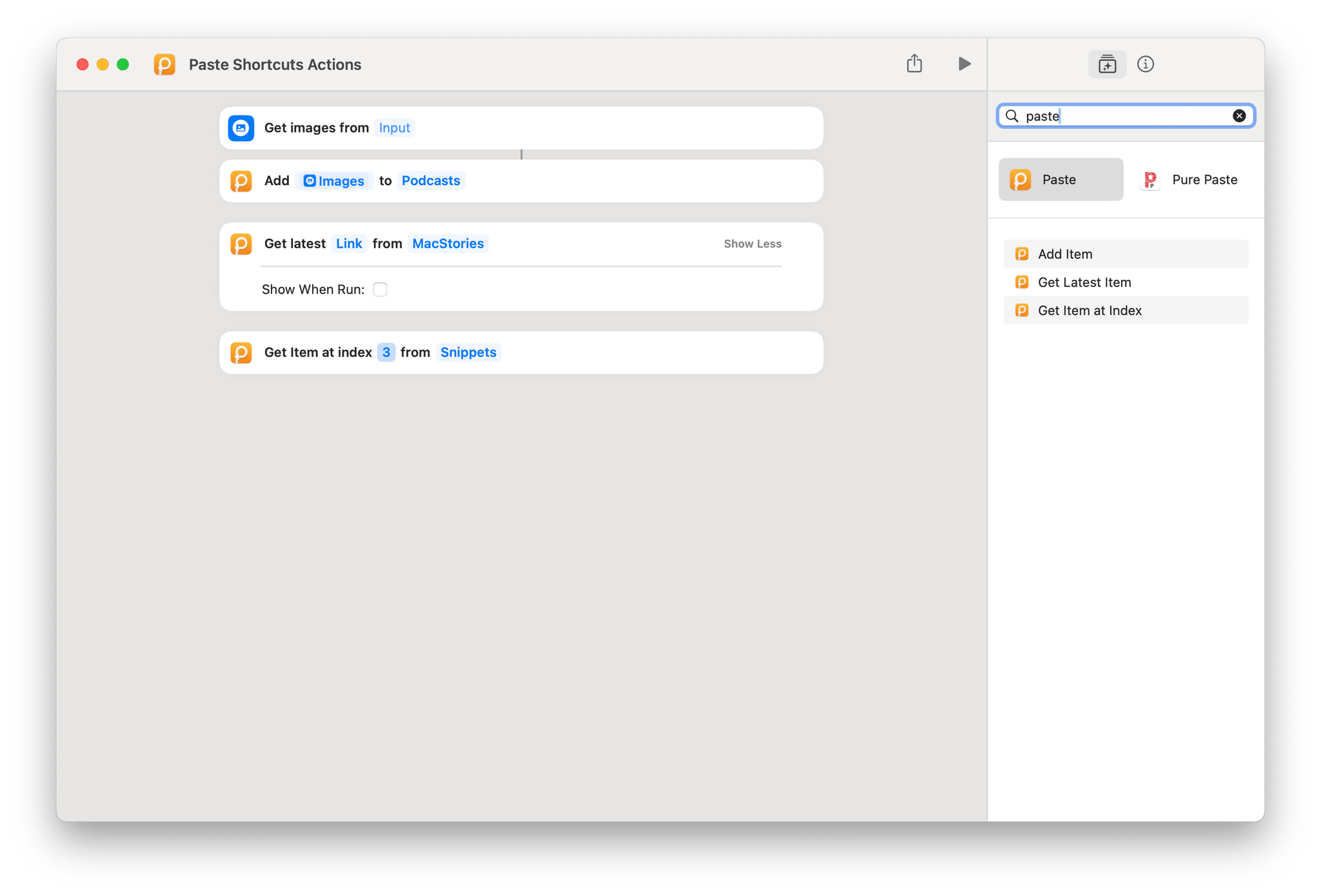 I should also mention that Paste features three Shortcuts actions: Add Item, Get Latest Item, and Get Item at Index. The first two actions are self explanatory. The most interesting is the third action that lets you grab an item from one of your pinboards based on its position in the pinboard, allowing Paste to be used as a reusable data store for Shortcuts.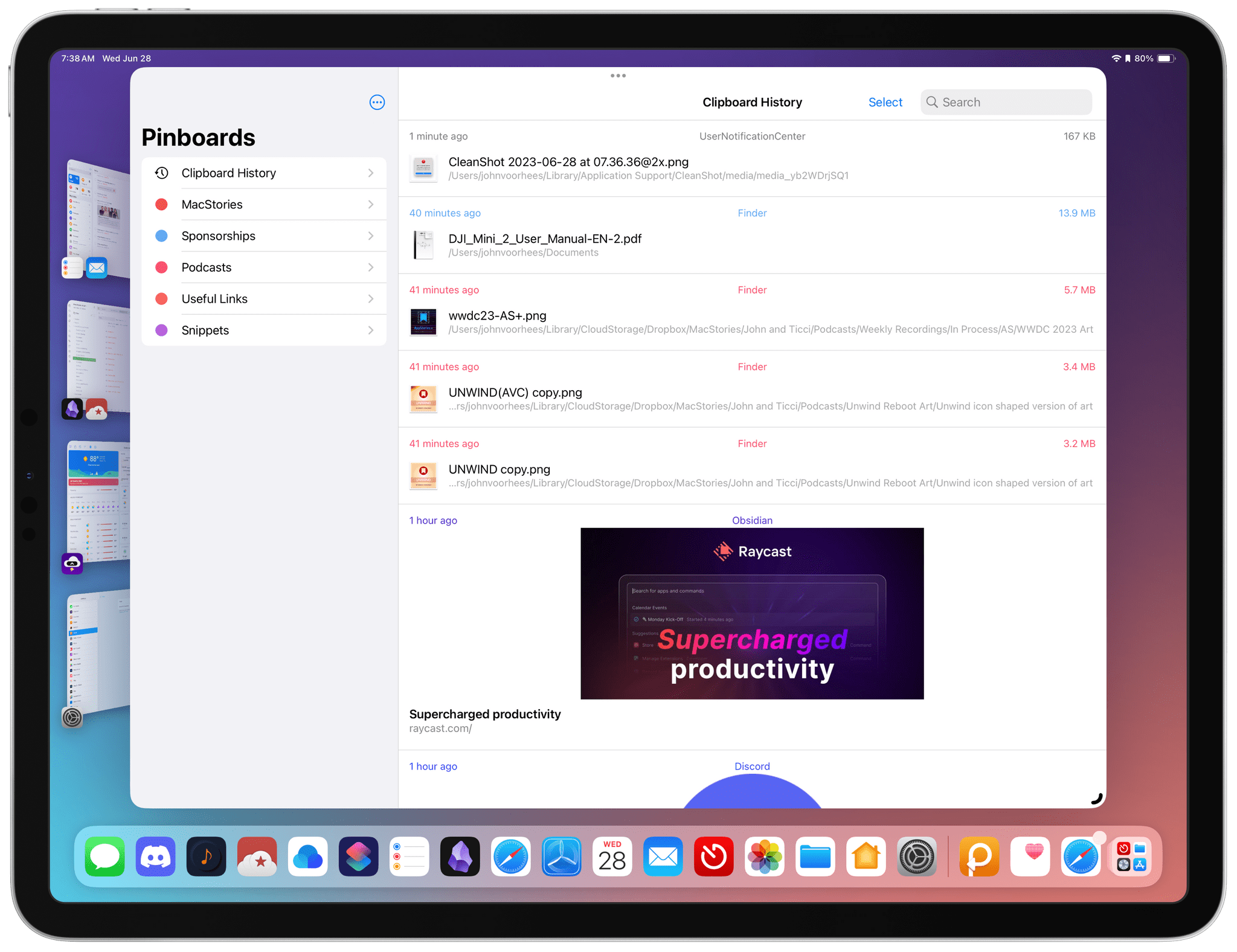 In addition to the Mac app, Paste also offers iPhone and iPad apps, which have not been updated today. iOS and iPadOS impose some limits on Paste that you won't find on the Mac, but the app makes it easy to get data into those versions via the share sheet and clipboard. Also, because everything syncs via iCloud, your clipboard history and pinboards will be available everywhere, which makes moving between devices a breeze. The iOS and iPadOS apps include widgets and a dedicated keyboard for accessing your clipboard history and pinboars too.
---
My sense from readers is that clipboard managers are the type of app that most people pick, learn, and never reevaluate. I've ben guilty of the same thing. Once you start using a clipboard manager, you probably use it a lot. It becomes second nature. The app's keyboard shortcuts are pressed by your fingers without thought. That makes switching hard, but like most rich app categories, clipboard managers reward experimentation. That's why if you haven't tried Paste before, I'd encourage you to give it a try. The combination of thoughtful design and a keyboard-driven visual approach to clipboard management is extremely well done, and I'm sure would appeal to a lot of people.
Paste is available on the App Store for $1.99/month or $14.99/year for individuals and $19.99/year for families. The app is also available as part of a Setapp subscription.