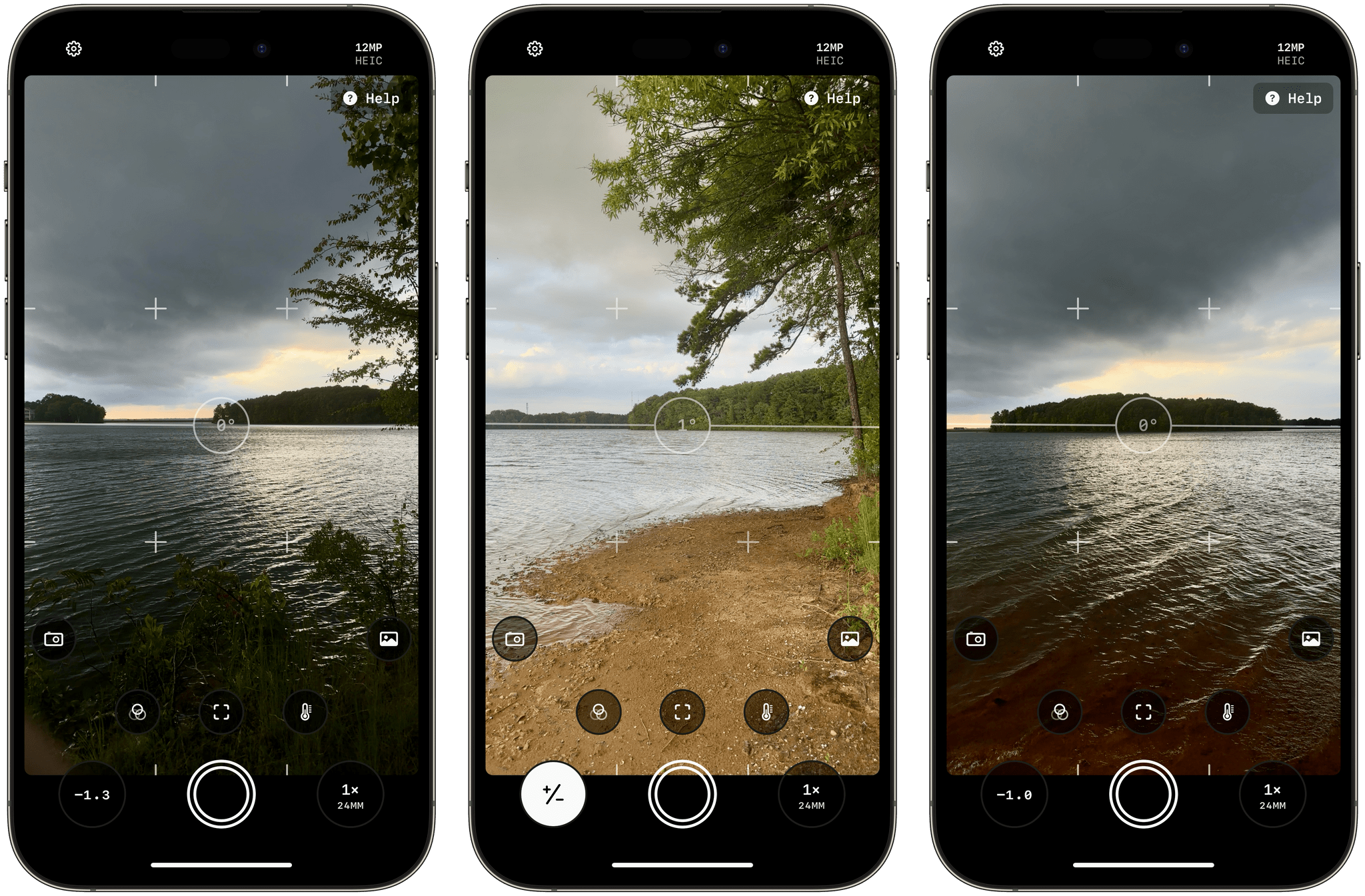 Ben McCarthy's career as a developer coincides almost exactly with mine as a writer. As a result, I've had the pleasure of watching Obscura evolve from little more than an idea to one of the best camera apps on the App Store. As with so many apps, what sets Obscura apart from others is Ben's attention to detail, impeccable design taste, and deep knowledge of the app's subject matter – photography.
Today, Obscura 4 is out, less than two years since I reviewed version 3 with a refreshed design and a handful of new features. The update includes a change in Obscura's business model, too. In the past, the app was paid up front, with each major release being a new purchase. Going forward, Obscura is free to download, with certain advanced features, known as Obscura Ultra, requiring a subscription.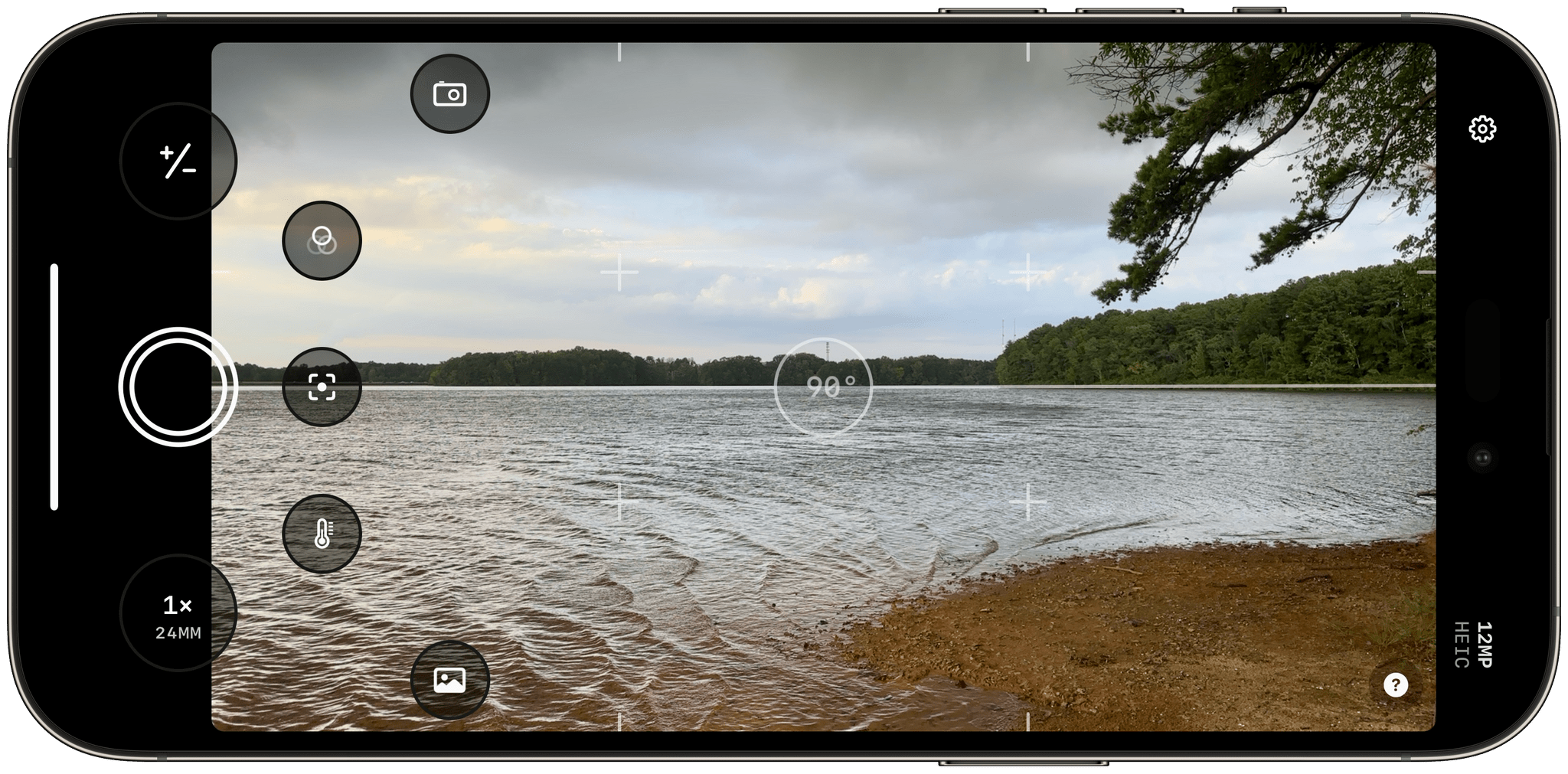 If you bought Obscura 3, you'll still have access to all its features with the free version of Obscura 4, which you can upgrade to at a discount. I think the new pricing model is a good deal, and I wanted to mention it up front because it's behind many of the design changes in Obscura 4.
With Apple offering a feature-rich Camera app of its own, I suspect that the kind of people who purchased Obscura before the latest update were very into photography. With a free version now available, that user base is likely to grow significantly to include curious new users who want to see what the app can do, which Ben has accounted for in the changes to Obscura 4.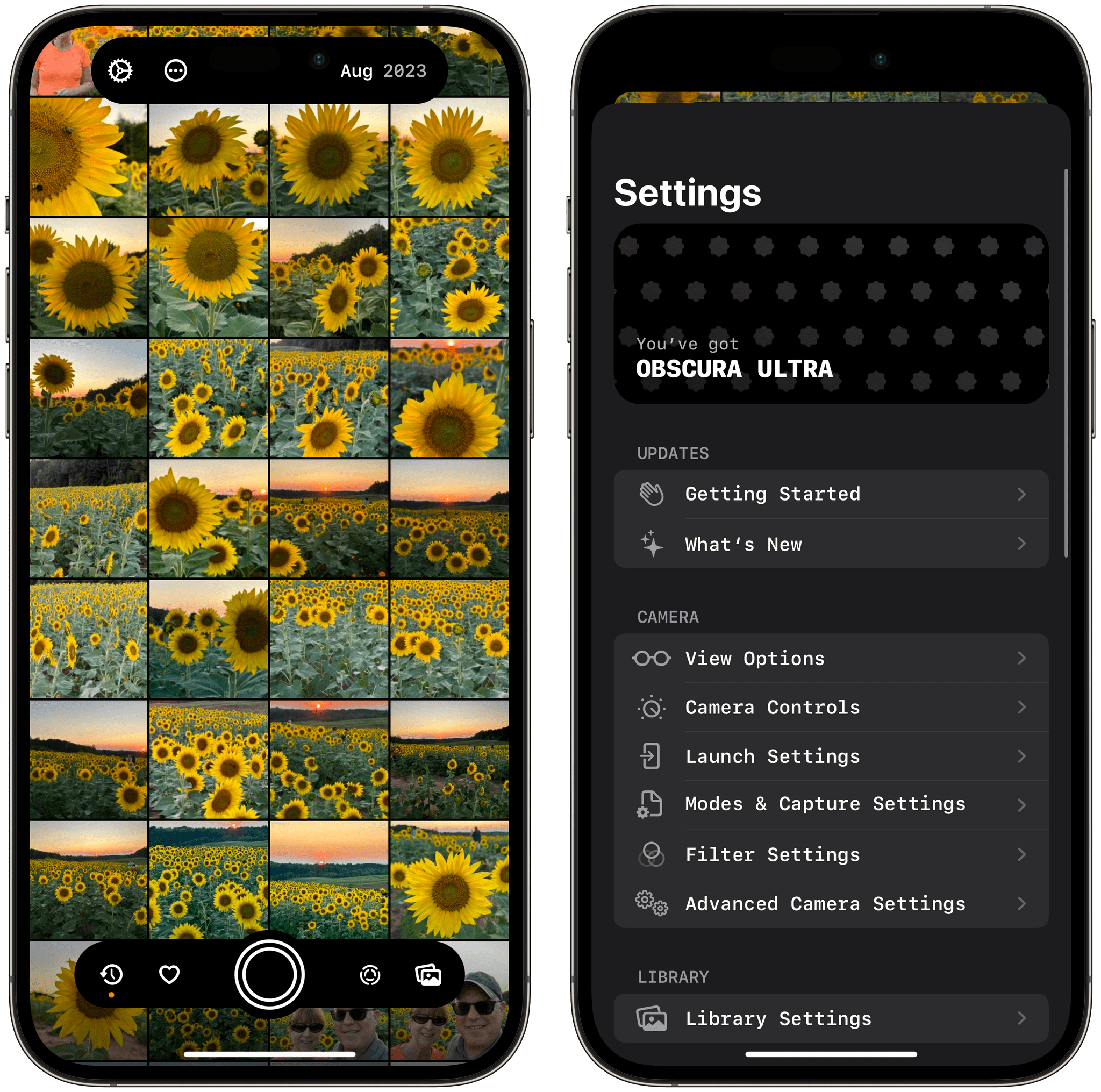 There are design changes throughout Obscura 4, but you'll notice that the most important controls are within reach of your thumb more than ever before. The interaction with those controls is more consistent, too. Many include radial dials that project out from buttons when they're tapped, allowing for adjustment with a tap and a quick swipe and then reset to their default values with a long press. The photo library interface is more intuitive, too, and focuses on recent shots, although albums, favorites, and photos taken with Obscura are still easy to get to.
I like the new design a lot. Obscura has had dial-based controls that are reminiscent of using a traditional camera for a long time, and their utility goes beyond being familiar to longtime photographers. Combined with haptic feedback, the gestures make setting up a shot one-handed simple, which is exactly what you want when you're on the go. A new touch that strikes a similar chord is that when you change many of Obscura's settings, the change appears briefly in the viewfinder in big, bold type, so you know what you've done without looking at your fingers. It's a small, incredibly handy change that lets photographers concentrate on their subject, not the app's controls.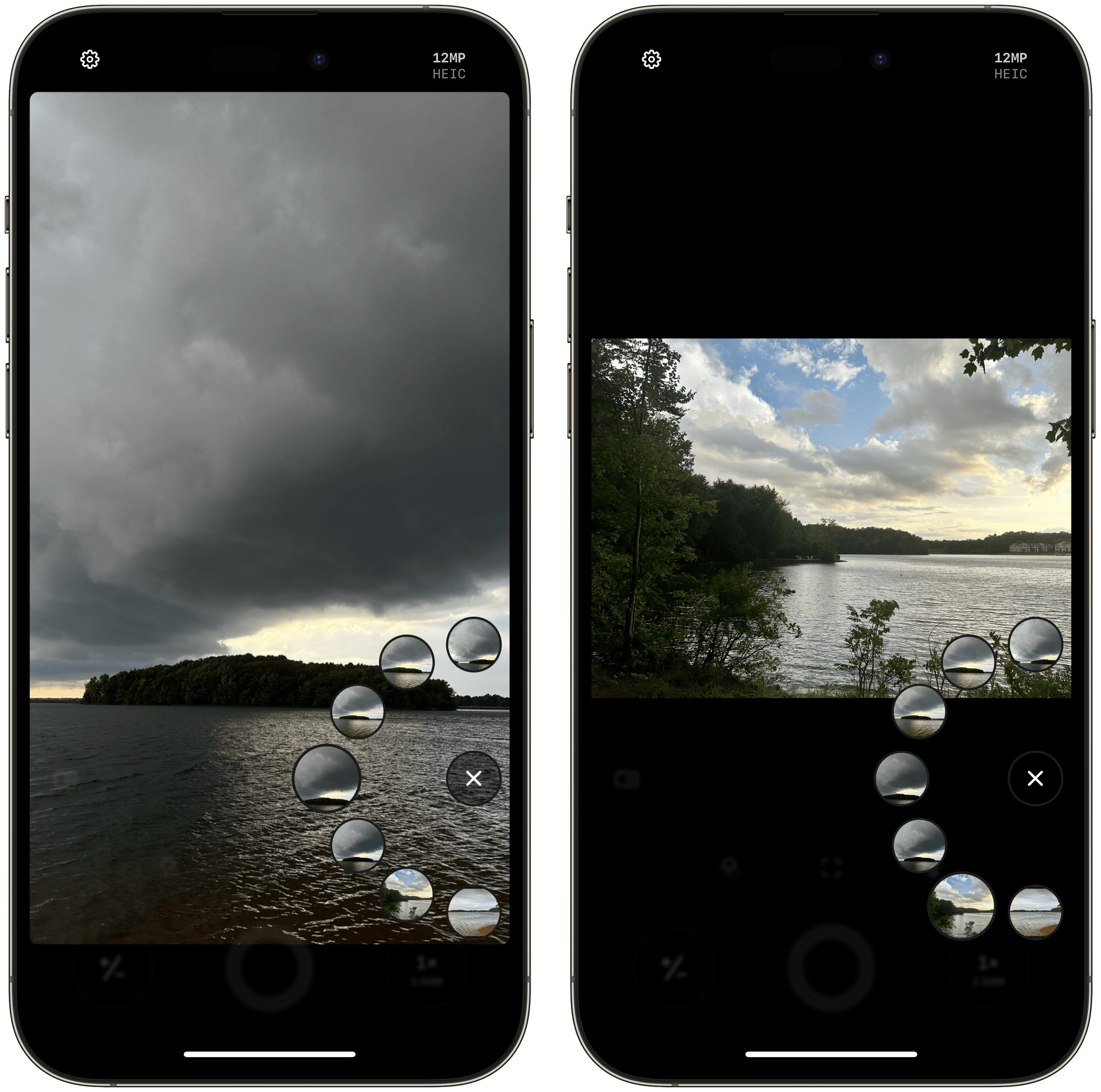 Obscura 4 also allows you to get a quick peek at recent photos by swiping left from the photo library button. As you slide your finger over each circular preview, it's loaded behind the controls to provide a better look at the whole image. It's a clever gesture that is much more lightweight than switching to the photo library itself. Also, focus and exposure points can be separated for the first time, and the app helps you get your focus right by highlighting areas of over and under-exposure in the viewfinder.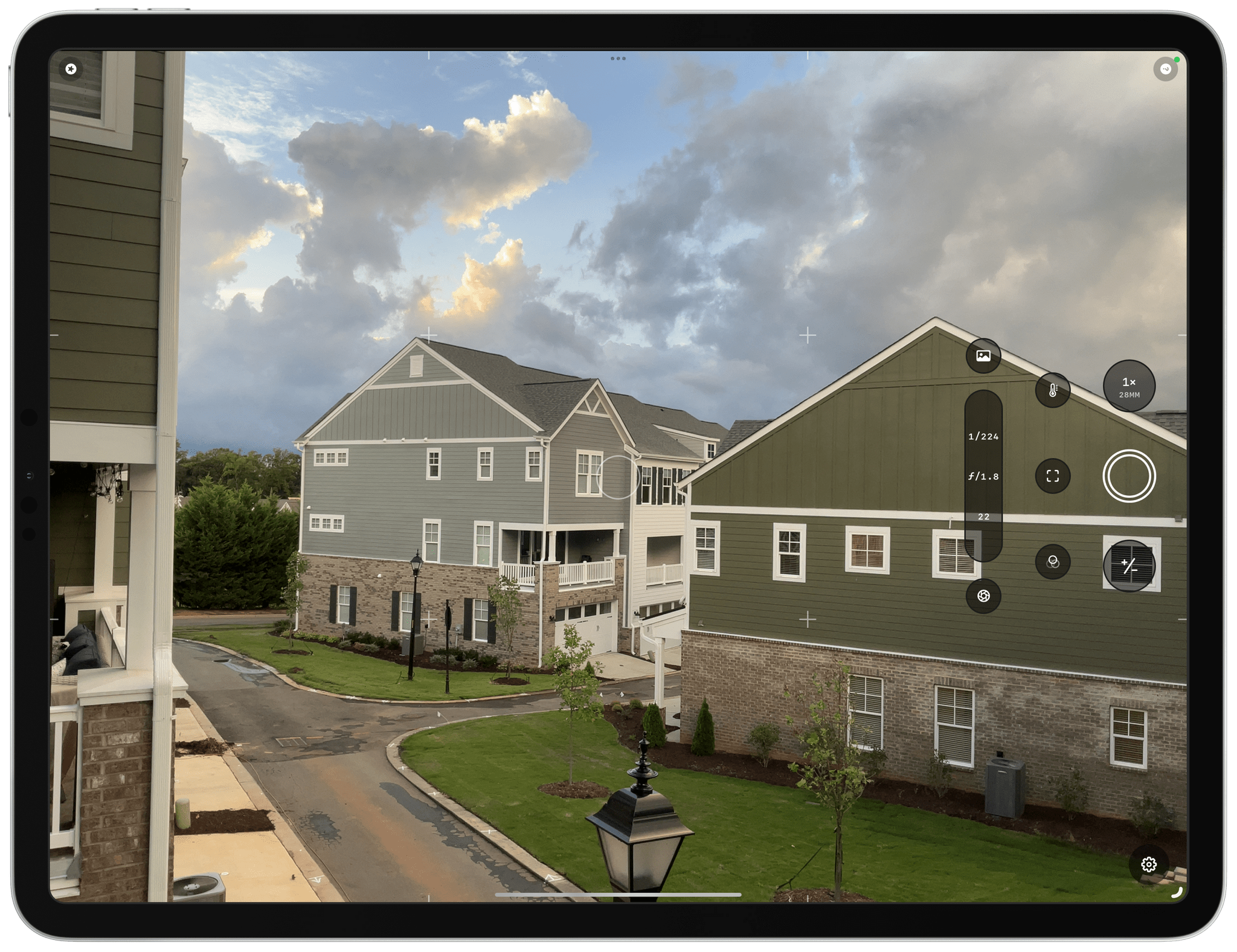 Finally, it's worth mentioning that Obscura is on the iPad now, too. I've never been much of an iPad photographer, but if that's what you have with you, it's good to know Obscura is now an option.
Obscura has come a long way since its origins as one of the first third-party camera apps on the App Store. I'm glad Ben has stuck with it for nearly a decade and has not been afraid to experiment with unique, custom interfaces throughout the app's lifetime. That's been fun to watch for me as an app nerd, but it's also meant that Obscura has grown into one of the best camera apps around. Now, with its new free-to-download business model, I hope a lot more people give it a try and end up subscribing because it's a great way to learn to be a better photographer with the camera that's always with you.
As I mentioned, Obscura 4 is free to download from the App Store. Obscura Ultra features require a subscription.