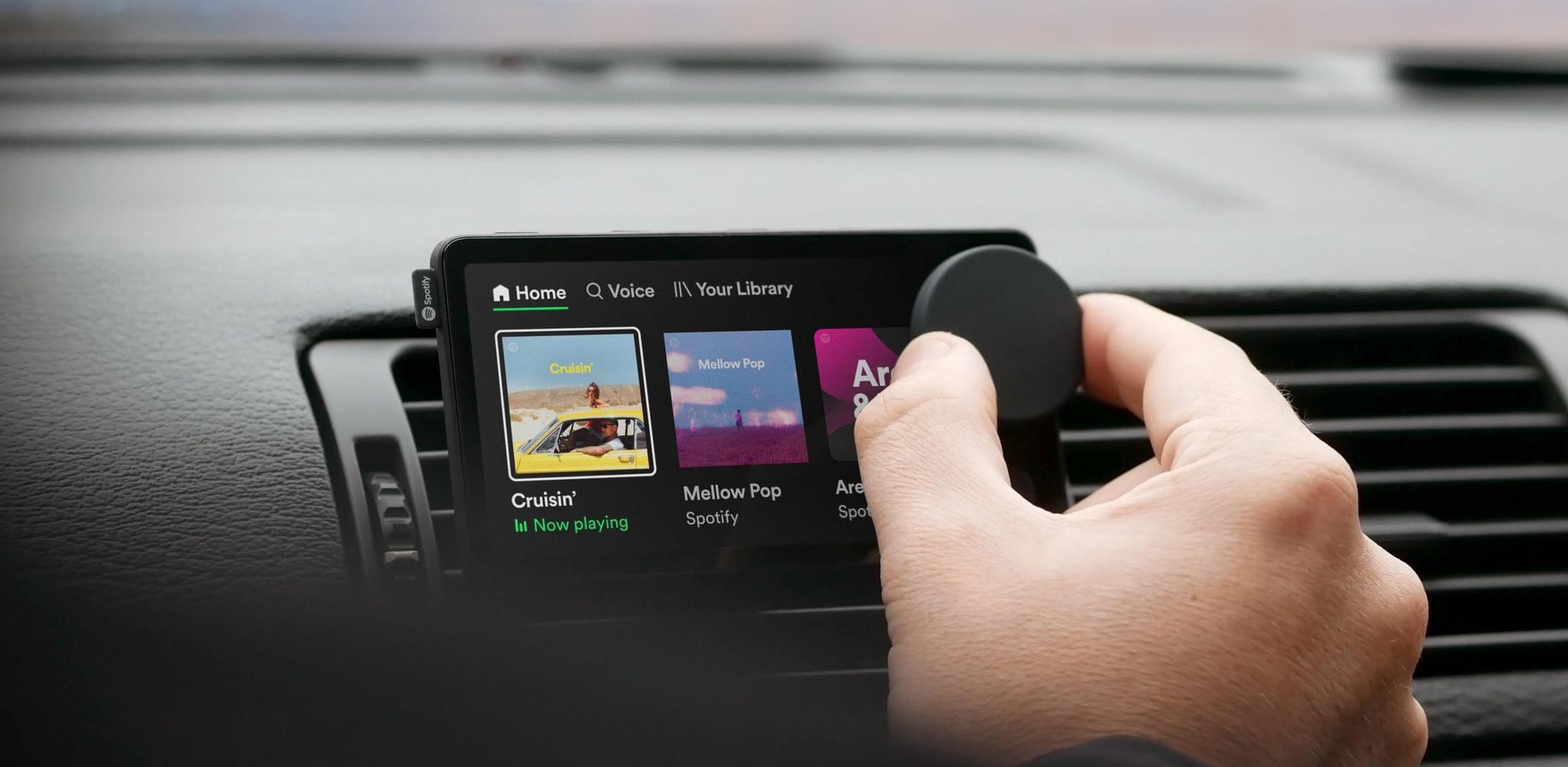 Spotify has announced Car Thing, a dedicated Bluetooth-enabled audio controller for your car. Car Thing, which is Spotify's first foray into hardware, is currently available by invitation only to Premium subscribers in the US.
Spotify's new device is unique in that it isn't a standalone product; it requires a mobile phone to work. The device itself is a touch screen with a handful of physical buttons and a big knob for navigating the service's offerings. Data for streaming music or podcasts is provided by your mobile phone, which connects to Car Thing over Bluetooth. Car Thing doesn't have a rechargeable battery or built-in speakers either. Power is provided by a USB-C to USB-A cable that must be plugged into a power source, and sound can be routed to your car's audio system with a dedicated cable or over Bluetooth.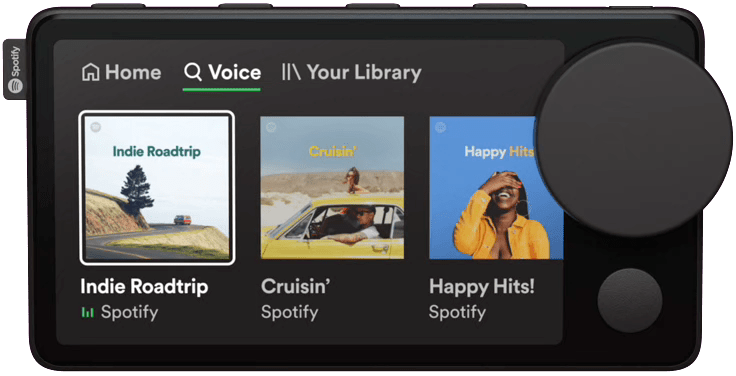 Car Thing, which also comes with dashboard mounting hardware, is controlled using its touch screen, programmable buttons along the top edge of the device, the knob, which allows drivers to scroll through the service's content, and Spotify's new 'Hey Spotify' digital assistant feature. Ashley Carman of The Verge had an opportunity to try Car Thing for a couple of days and had this to say about the device:
The voice controls mostly worked — for some reason it only got tripped up on a Kid Cudi request — but I grew frustrated with the steps it took to control music. When a song that I didn't like played, it took longer to say, "Hey Spotify, skip" than it would have to just tap the skip button on my phone. I generally felt like I could more efficiently navigate Spotify just by using my phone at stop lights. The device does shine, however, when you ask the voice assistant to start a playlist, and it registered those commands easily.
Carman also notes that currently, Car Thing requires a data connection because it can only stream audio, although Spotify did not rule out a future update for accessing any downloaded content.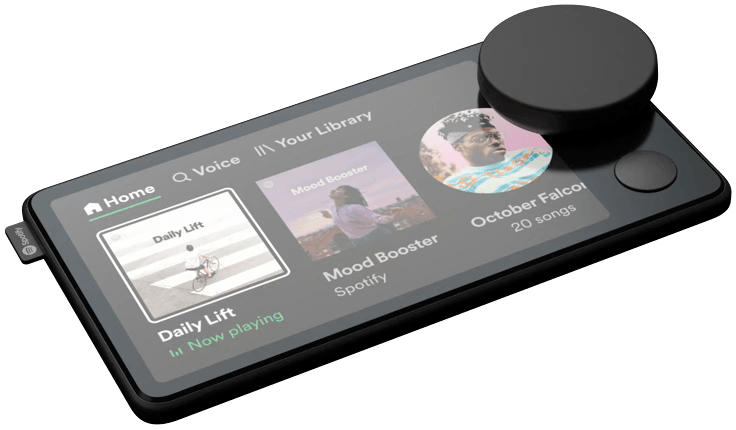 Car Thing is a fascinating product. Many users who already rely on features like Apple's CarPlay and Android Auto will probably be content to continue to use those options, which offer other apps and services too. However, for drivers with older vehicles that don't have built-in entertainment systems or ones that integrate with Spotify already and heavy Spotify users who like the idea of a dedicated Spotify interface, Car Thing is an intriguing option. I'm very curious to hear more about what it's like to use in practice and get my hands on one myself.
If you live in the US and are a Spotify Premium subscriber, you can sign up to join the waitlist to receive the Car Thing. If you're chosen, Spotify will send you a free Car Thing and only charge you $6.99 for shipping.