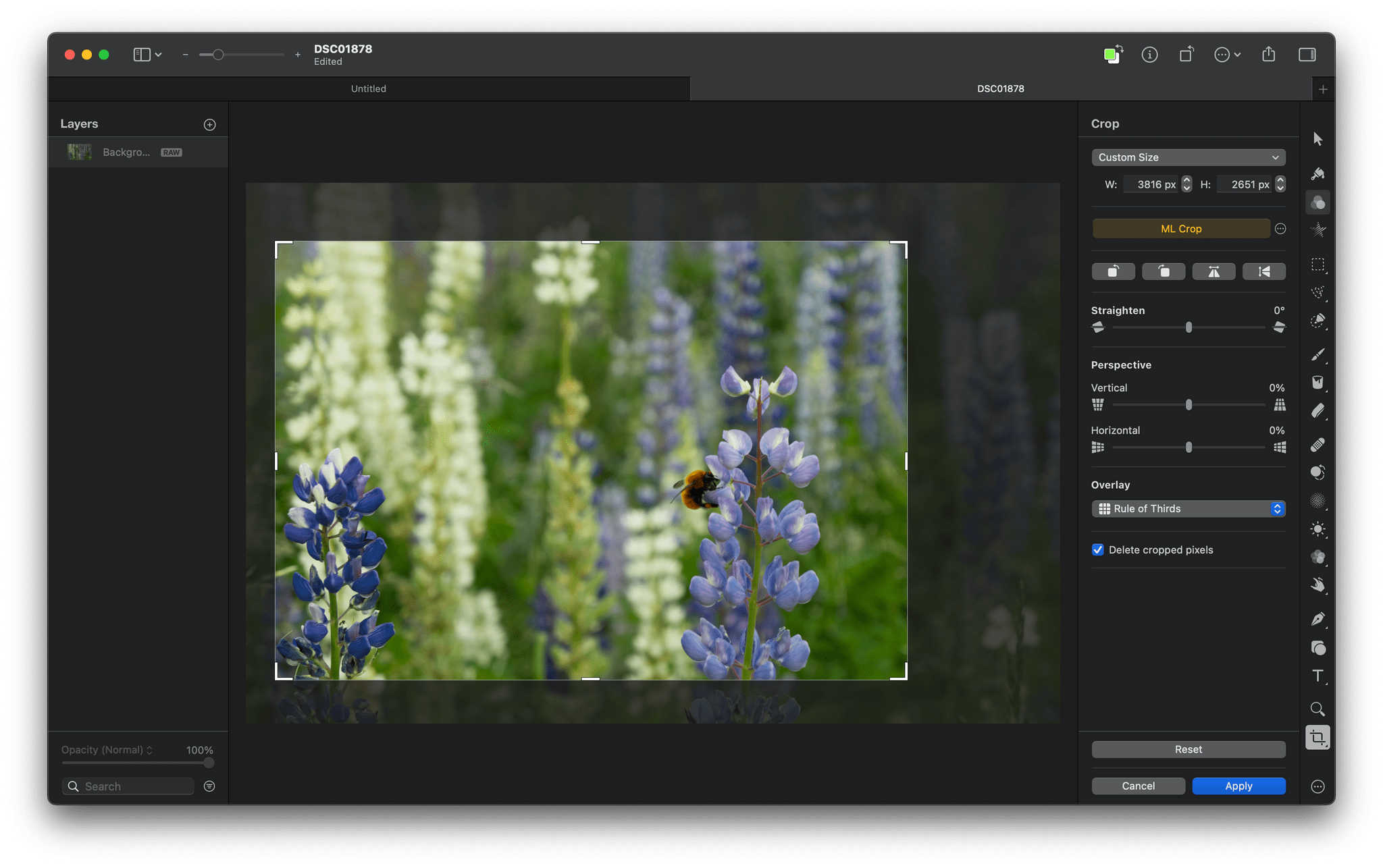 The team at Pixelmator has released an update to its Mac photo and image editing tool Pixelmator Pro that includes several new features.
Teased last month, Pixelmator Pro 2.1 has been updated with ML Crop, a machine learning-based cropping tool that algorithmically suggests ways to crop your images. The feature joins several other machine learning-based features that the app has added in the past couple of years. In my limited testing, ML Crop works well, suggesting crops based on the subject of photos that are more dramatic and focused on the image's subject. The entire cropping process is non-destructive, so even if you aren't entirely happy with a suggested crop, it can be used as a starting point and easily tweaked manually.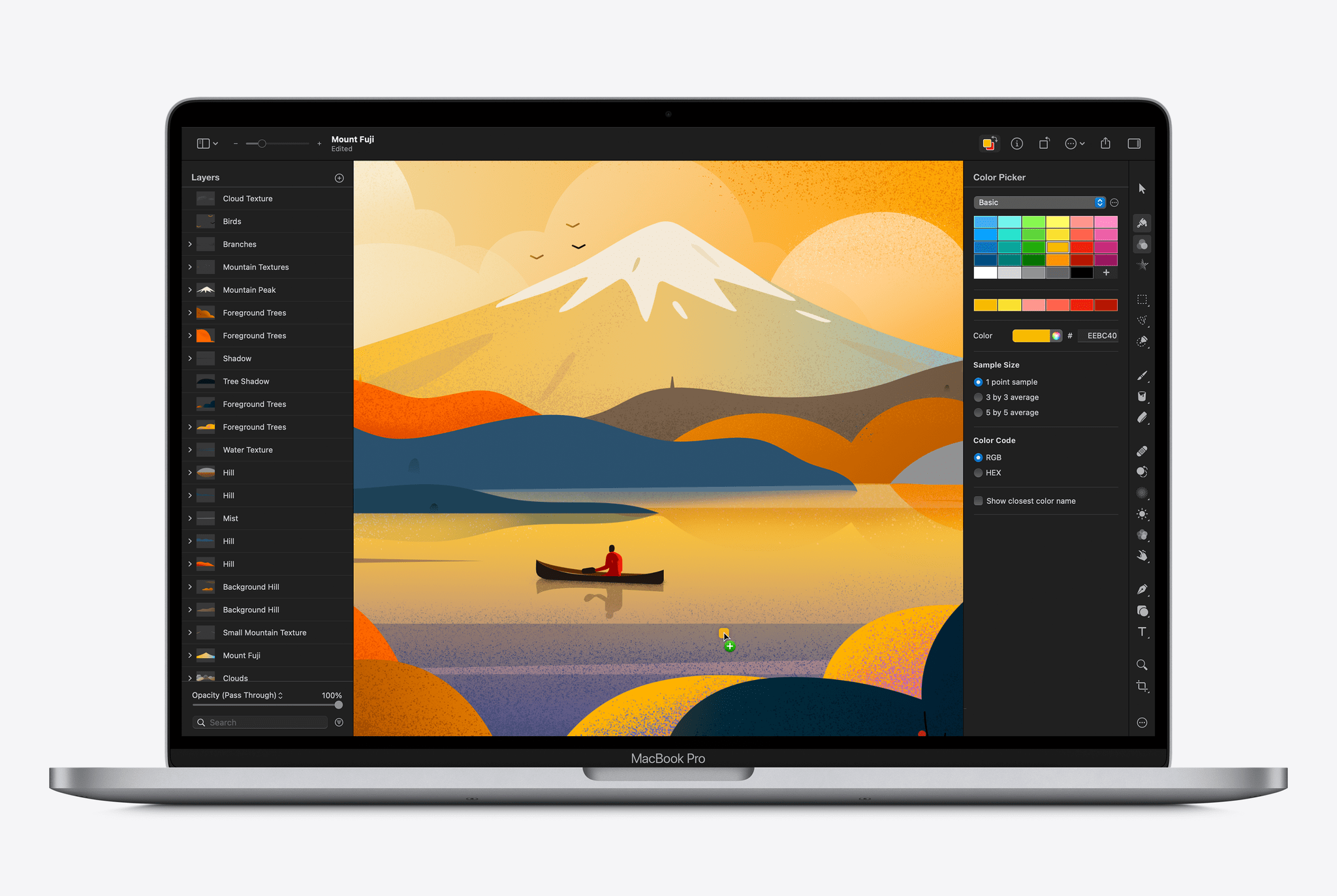 Pixelmator Pro has evolved into more than just a photo editor. The app includes powerful image creation tools that got an update today too. Quick Fill is a fast way to fill an image layer with color by simply dragging the color from the app's new color well that also supports switching between foreground and background colors.
The app has added a Stroke with Brush feature that facilitates painting with the app's brushes along the path of shapes and image layers too. The feature joins a new brush picker and an option for smoothing strokes. Also, the Type tool has been updated to add a slider that quickly resizes text and the ability to control paragraph spacing.
There are other smaller refinements throughout the app too. For instance, when you hover the pointer over a predefined crop, your image updates with a preview of what the new crop will look like. The feature works dynamically in tandem with ML Crop when that feature is turned on, and there are now multiple crop overlay options in the latest update like the Rule of Thirds, the Golden Ratio, the Golden Spiral, and others. Image perspective can be adjusted, and the background of the app's editor can be changed too. For a quick demo of the highlights, Pixelmator's announcement video is worth watching:
I haven't had a chance to try all the new features of Pixelmator's latest release yet, but I like what I've seen so far. The app's machine learning-based features are fast, especially on an M1 Mac, and they work well in most circumstances. Even when the results aren't exactly what I want, the app's machine learning tools are a handy head start with editing.
Pixelmator 2.1 is a free update on the Mac App Store, and currently, the app is available for $19.99, which is 50% off of its usual price until July 6th.