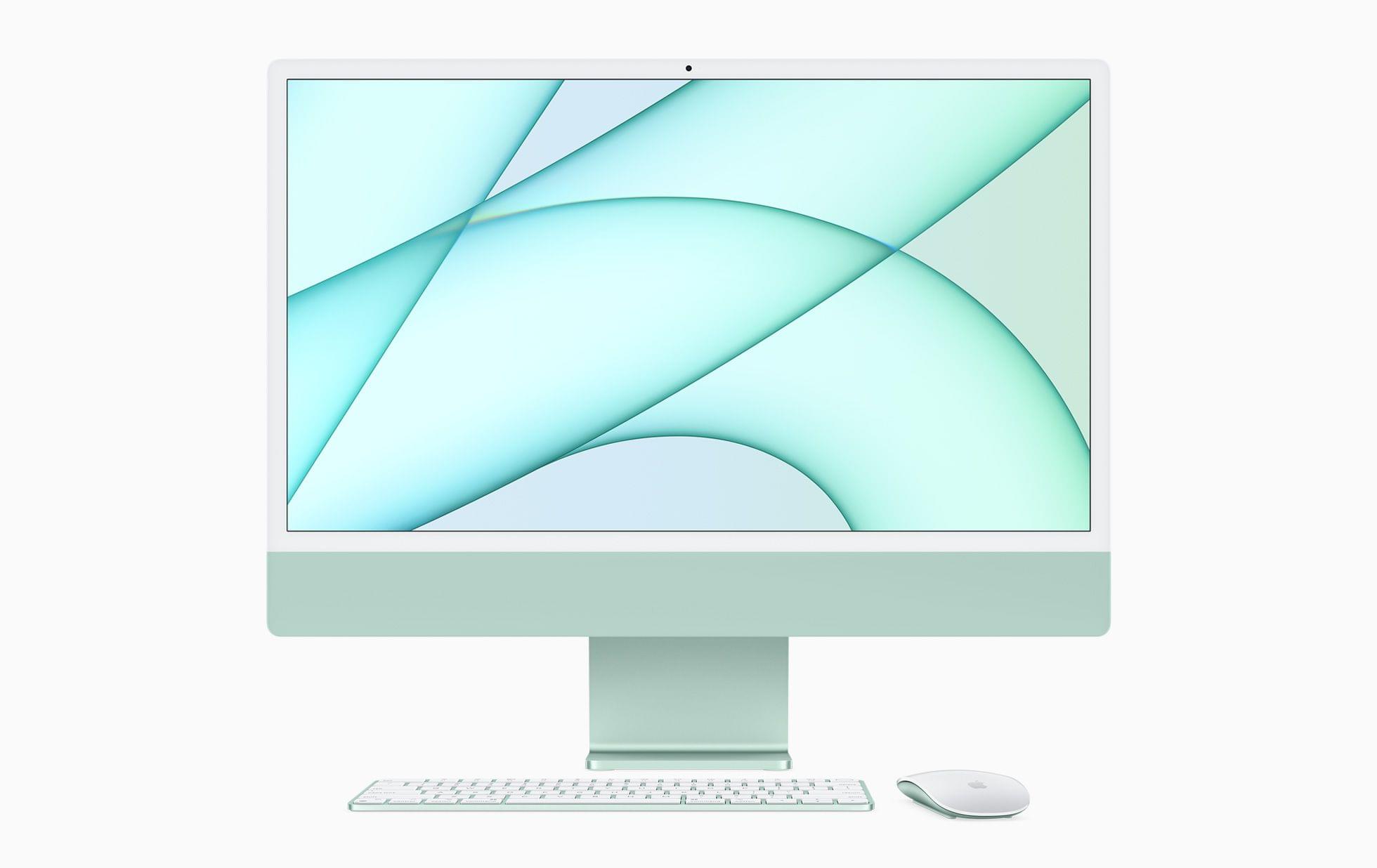 The new M1 iMac, iPad Pro, and Apple TV 4K will begin arriving on customers' doorsteps and be available in Apple Stores this Friday. However, today, embargoes have lifted for just the iMac.
Here's what reviewers are saying about Apple's colorful new desktop Mac:
Jason Snell writing for Six Colors thinks Apple made the right choice by going with subdued colors on the front of the iMac:
But when you sit down to work at the iMac, you get a different impression. The bright color is there, visible on the stand. Above that is a more muted version of the accent color on the "chin" beneath the display. The bezels around the display itself are a neutral gray. It's effectively a gradient, with your peripheral vision noticing the bright color, but that accent fading away until you're left with whatever is on the display itself. It works really well, though I imagine that if you're someone who prefers using Dark Mode in brightly lit rooms, it will be a pretty dramatic contrast. (I'm a Light Mode person myself, and I found the overall effect quite harmonious. But then, my office wall is orange.)
Jason and Myke Hurley recorded a special episode of their podcast Upgrade, which is out today too.
Joanna Stern, writing for The Wall Street Journal, gives the improved FaceTime camera a thumbs-up:
For the past year, I've made my webcam complaints known to anyone who will listen: Why are cutting-edge computers saddled with cameras that make us look like blurry blobs? The iMac's 1080p camera shuts me right up. Paired with a better image signal processor in the M1 chip, the camera improves auto-exposure, white balance and all-around picture quality. In side-by-side tests with my MacBook Pro and iPhone 12's front-facing camera, the iMac won nearly every time.
Stern was also impressed with the iMac's performance:
Even my punishing Chrome browser tab test, where I launch 100 tabs, showed no sign of slowing the iMac down. I only began to see some slog when I started to simultaneously edit a 4K video project in Adobe Premiere Pro. Those looking for enhanced graphics performance should maybe wait for whatever replaces the 27-inch iMac.
It's not just the performance increase. It's not just the fact that you can run iOS and iPadOS apps natively on the system. It's not just the new advanced image signal processor, which helps create better low-light images than I've ever seen from an integrated webcam. It's also the groundbreaking efficiency with which this processor runs, which has enabled Apple to create a slim, sleek, and quite unique iMac chassis.
Chin was also impressed with how quiet the M1 iMac is:
During this testing process, I also got a sense of just how well cooled this chassis is. On thinner laptops that I test often (including the fanless MacBook Air), you'll see performance decrease if you run heavy tasks over and over again. None of that on this iMac: I looped Cinebench R23 as well as a Premiere Pro 4K video export several times over and never saw scores go down. It took a lot to get the fans going — they were checked out during my daily office multitasking. When they did spin up, mostly while I was working in Premiere, I could barely hear them. They were quieter than the background hum of my refrigerator. That's quite a quality-of-life improvement over prior Intel iMacs.
Despite the iMac being just 11.5mm thin, D. Hardawar of Engadget says the computer's sound system is excellent:
And despite its thin case, the iMac sports a shockingly capable sound system. With its six speakers and force cancelling woofers, it did an admirable job of reproducing the diverse instruments and percussive beats from Flying Lotus's Yasuke soundtrack. And it captured the dreamy melody of Thundercat's "Fair Chance" without missing a beat. The iMac definitely won't replace an inexpensive pair of bookshelf speakers, but it's more than adequate for a personal jam session. It can fill a room with sound without any distortion, and it can even handle a decent amount of bass. There's also Dolby Atmos support, which worked so well while watching John Wick, I swore there were speakers right behind me.
On the addition of Ethernet to the power brick, Brian Heater of TechCrunch says:
The big update to the power cable situation is, of course, the addition of ethernet to the brick. The brick is quite a bit larger — especially if you're accustomed to dealing with MacBooks. But likely it will be out of the way. What it does bring is the removal of some additional clutter on the back of the system and helps keep the computer itself that much thinner. For most people in most cases that can access a hardwired connection, it's a nice addition.
According to Dan Grabham at Pocket-Lint, the iMac's anti-reflective coating is effective at cutting down glare:
While the display is glossy, it has an anti-reflective coating that's rather efficient. We didn't find problems with reflections even in a super-bright room. The brightness factor will further aid that.
It's worth noting that the iMacs come with color-coordinated Apple stickers too:
Of course there are also multiple video reviews and unboxing on YouTube too: