In November, HandyGames released Wreckfest for iPhones and iPads. The demolition racing game was originally released by Bugbear Entertainment on PC in 2018 and the following year on PS4 and Xbox One. Since then, the game has been brought to current-generation consoles, streaming, and now, mobile platforms.
Although Wreckfest is several years old, it's one of the more demanding console games brought to mobile recently, which makes it a good test for Apple's latest SoCs. That's what MrMacRight did on his YouTube channel, testing the game on everything from an original iPhone SE with an A9 chip to a 12.9" iPad Pro with an M2 chip.
There's a lot of the sort of technical detail in MrMacRight's video that I love, along with settings recommendations if you want to get the most out of whatever device you're using to play the game. To me, though, the most interesting part of the video is the point in the Apple silicon lineup where the game's performance drops off and how the choices the publisher made to bring Wreckfest to mobile affect the game.
The M1 and M2 SoCs handle Wreckfest well, maintaining an almost steady 60fps throughout. The first dip comes when trying to run the game at 60fps on an iPhone 14 Plus with an A15 SoC that ran into thermal throttling issues. Still, with tweaks to the game's settings, it remains playable on a wide variety of iPhones and iPads thanks to quality reductions of some graphics assets, which also serve to reduce the size of the game and its memory footprint. Those graphical compromises made by HandyGames are understandable but also a bit disappointing for anyone with an M1, M2, or A16 device, which could handle better graphics and textures.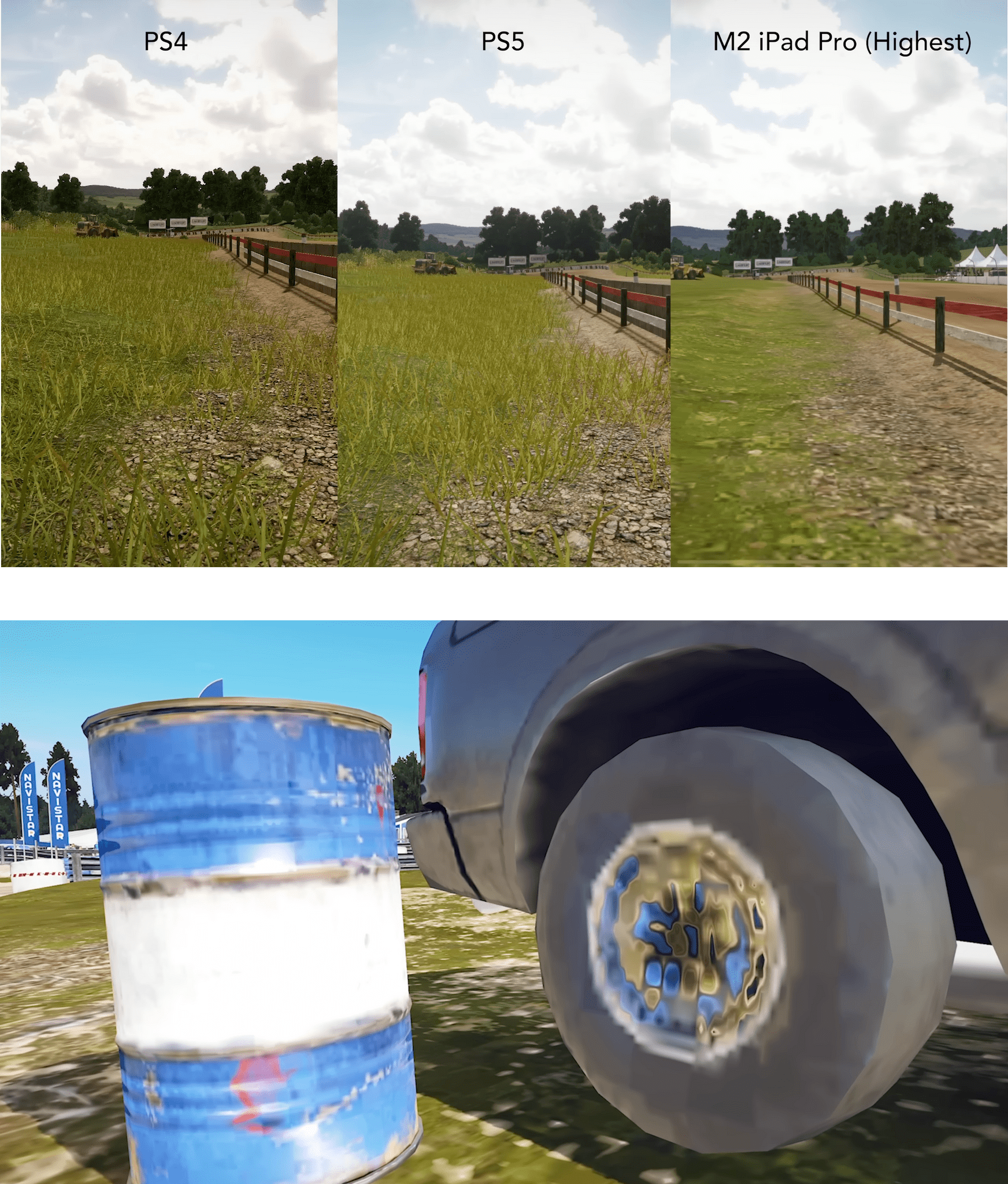 Big picture, MrMacRight's analysis of Wreckfest suggests that we're still in the early days when it comes to games that approach console quality coming to the iPhone and iPad. Plus, the sheer size of the gaming market that is still on older A-series SoCs means the sweet spot for game development will likely take a few more years before the performance that is possible on M-series and A16-based devices becomes the norm for most mobile gamers. Whether Apple silicon gets to that point before another solution, like game streaming, takes widespread hold, it will likely be one of the most interesting stories to follow in mobile gaming.