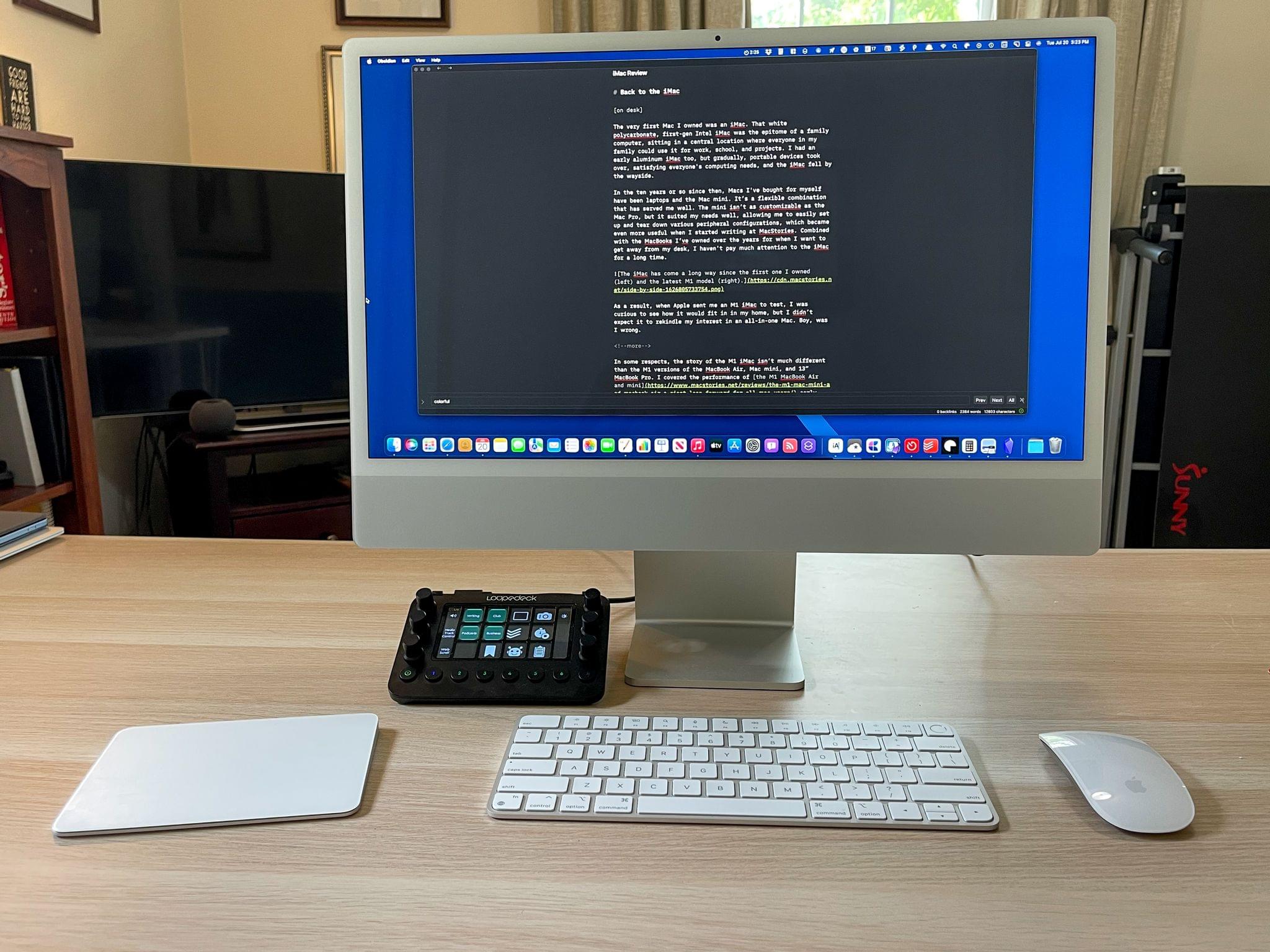 The very first Mac I owned was an iMac. That white polycarbonate, first-gen Intel iMac was the epitome of a family computer, sitting in a central location where everyone in my family could use it for work, school, and projects. I had an early aluminum iMac too, but gradually, portable devices took over, satisfying everyone's computing needs, and the iMac fell by the wayside.
In the ten years or so since then, the Macs I've bought for myself have been laptops and the Mac mini. It's a flexible combination that has served me well. The mini isn't as customizable as the Mac Pro, but it suited my needs well, allowing me to easily set up and tear down various peripheral configurations, which became even more useful when I started writing at MacStories. Combined with the MacBooks I've owned over the years for when I want to get away from my desk, I haven't pay much attention to the iMac for a long time.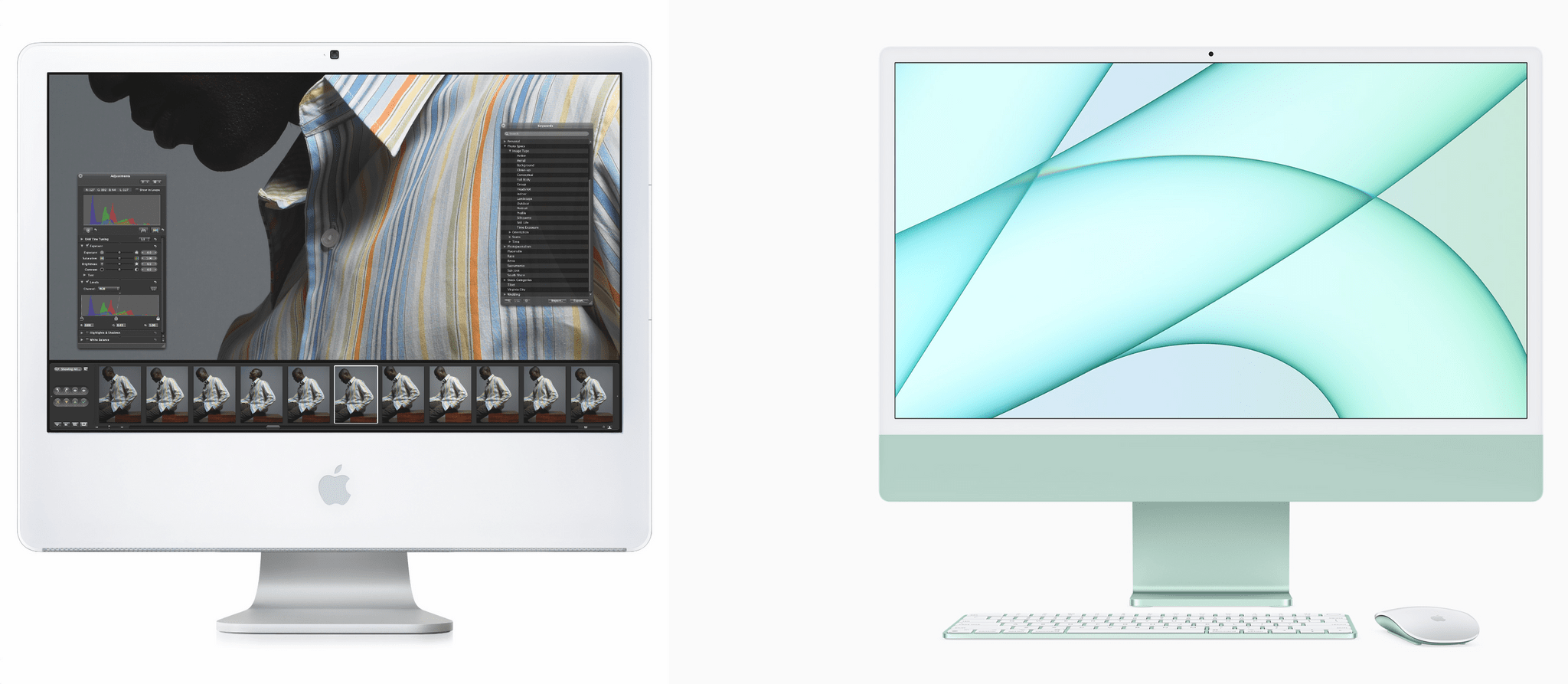 As a result, when Apple sent me an M1 iMac to test, I was curious to see how it would fit in in my home, but I didn't expect it to rekindle my interest in an all-in-one Mac. Boy, was I wrong.