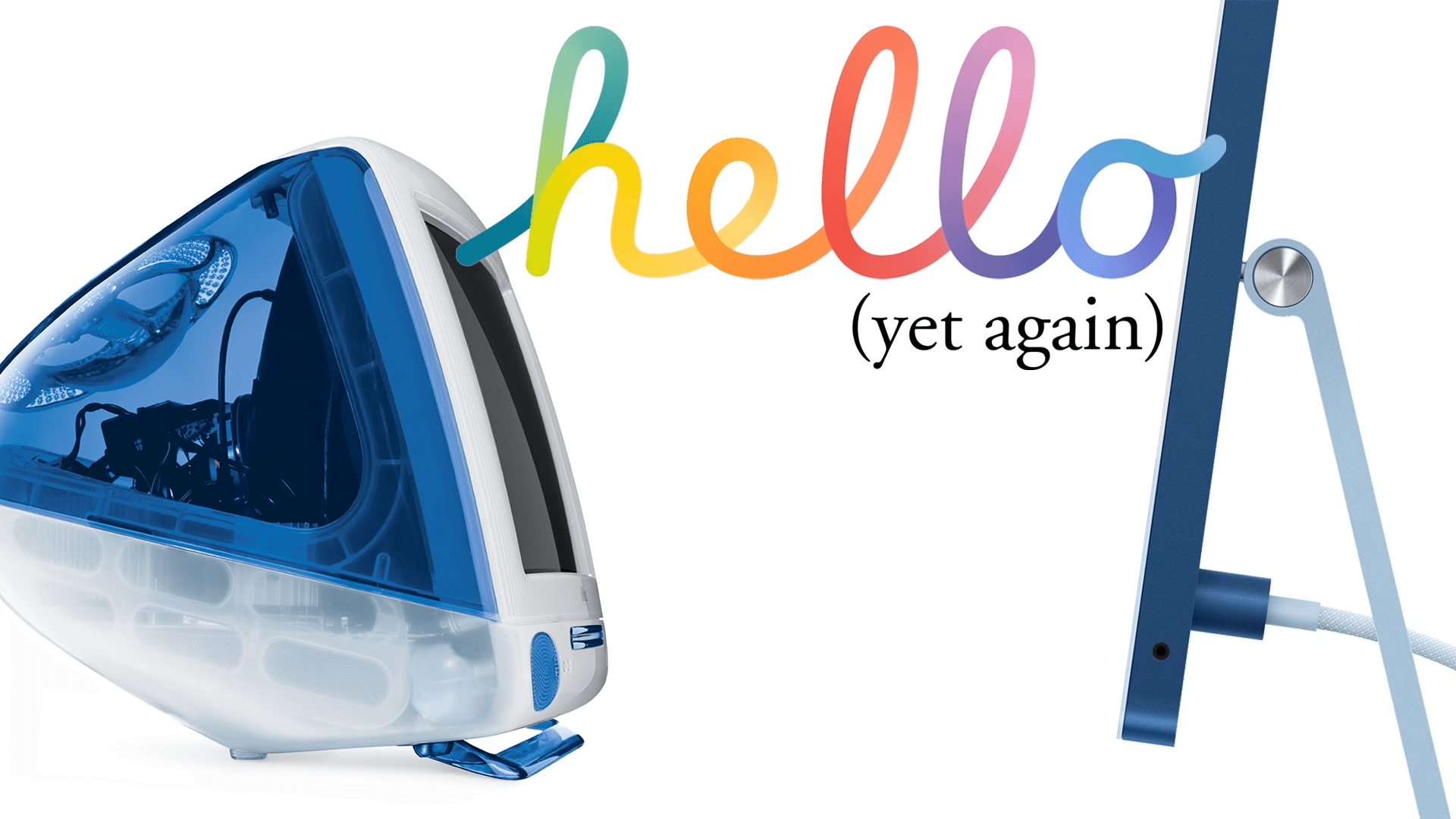 MacStories pal Stephen Hackett has published a video on the 512 Pixels YouTube channel comparing the M1 and G3 iMacs. If you follow Stephen's work, you know that he knows a thing or two about Apple's colorful G3 iMacs. In 2016, Stephen acquired all 13 colors of the iMac G3, donating them to The Henry Ford Museum in Dearborn, Michigan the following year.1 The project spawned several articles, podcast episodes, YouTube videos, and even a book.
Apple's colorful M1 iMacs began arriving on customers' doorsteps at the end of last week, and Stephen got an orange model that he compares to the Tangerine iMac G3. The competition is far from fair given the advances made since the iMac G3's debut in 1998, but it makes for a fun setup to show just how far the iMac has come in the past 23 years.
I'm glad Stephen chose the Tangerine iMac G3 and Orange M1 iMac for his video. The two are my favorite colors from both eras and really show off the designs of each well.
---
I tagged along with Stephen to see his iMac G3s in an exhibit at The Henry Ford Museum during Maker Faire that summer. It was terrific to see those landmark Macs end up in a good home, especially since it's a museum I grew up visiting for grade school field trips. We even got to see the museum's working Apple I as a bonus treat. ↩︎