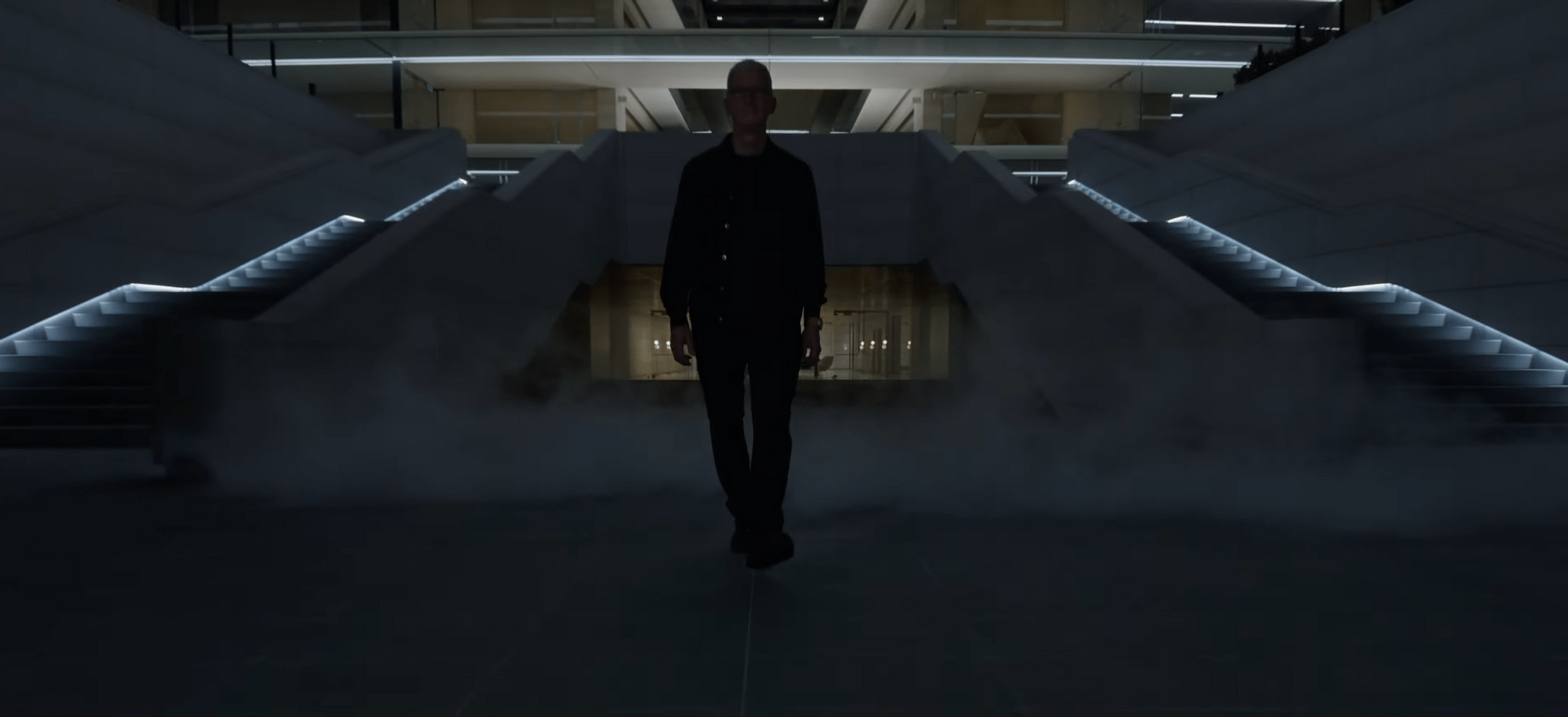 Today's Scary Fast online Apple event was packed with facts, figures, and statistics throughout the presentation and elsewhere. We've pulled together the highlights.
M3, M3 Pro, and M3 Max Chips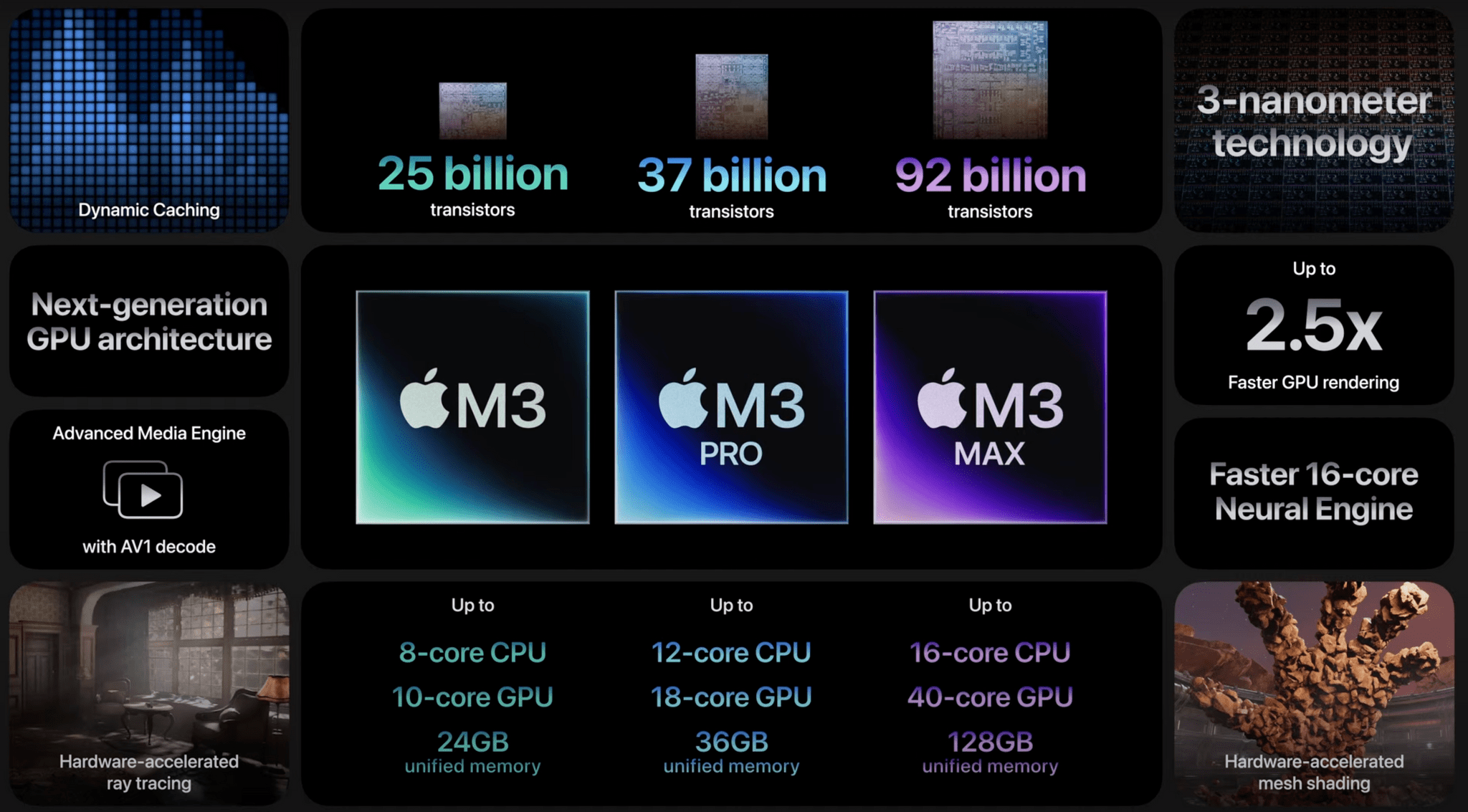 These are the first chips built on a 3-nanometer process.
This process can fit up to 2 million transistors in the cross-section of a human hair.
The M3 architecture grants up to 2.5x faster performance than the M1 generation.
The M3 CPU's performance cores are 30% faster than M1 and 15% faster than M2; the efficiency cores are 50% faster than M1.
The Neural Engine is faster and more efficient in M3 as well. Specifically, it's 60% faster than M1 and 15% faster than M2.
The M3 Max chip is up to 80% faster than the M1 Max.
The M3 has 25 billion transistors, while the M3 Pro has 37 billion, and the M3 Max has 92 billion.
MacBook Pro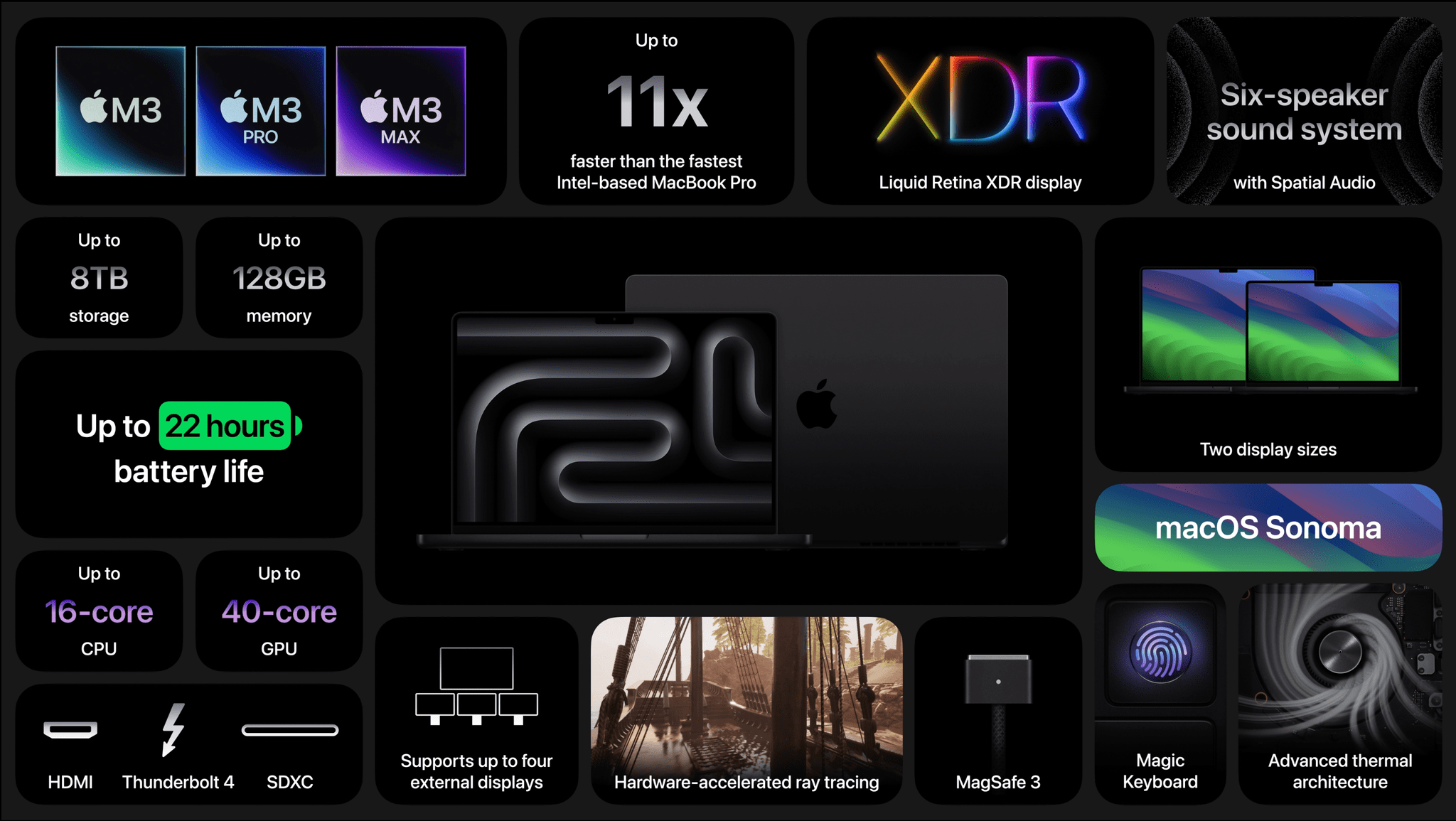 The M3 Max MacBook Pro supports up to 128 GB of unified memory and 8 TB of storage, with a maximum 16-core CPU and 40-core GPU.
The M3 MacBook Pro can run for up to 22 hours on one charge, playing movies using the Apple TV app.
The new MacBook Pros are up to 11x faster than the last Intel-based models.
iMac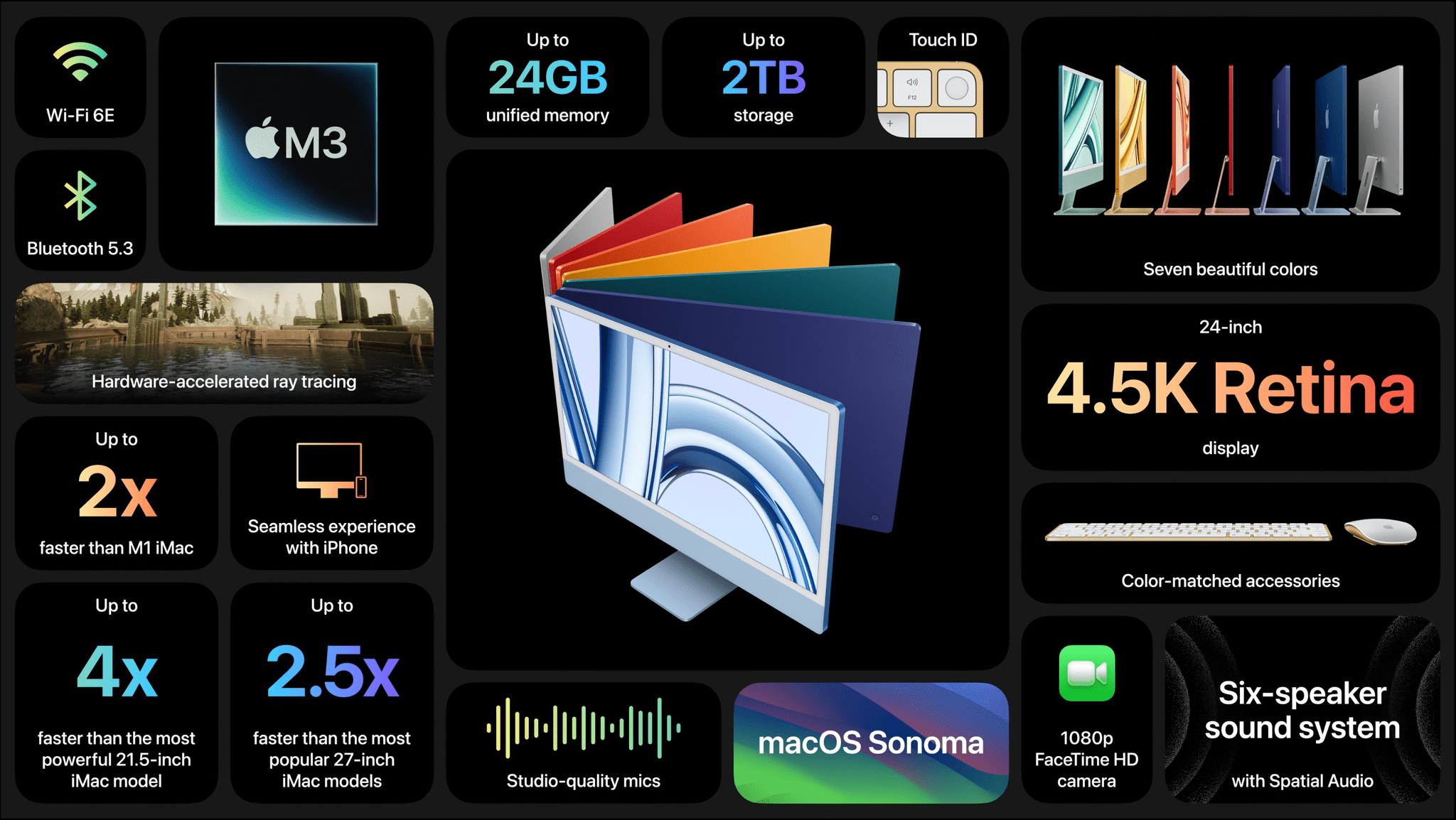 The M3 iMac is 2x faster than the M1 model, 2.5x faster than the 27-inch Intel model, and 4x faster than the 21.5-inch Intel-based iMac.
The M3 iMac has a 4.5K Retina display and features a 6-speaker sound system.
Apple offers up to 24 GB of unified memory and 2 TB of storage in the M3 iMac.
---
You can follow all of our October 2023 Apple event coverage through our October 2023 Apple event hub or subscribe to the dedicated October 2023 Apple event RSS feed.