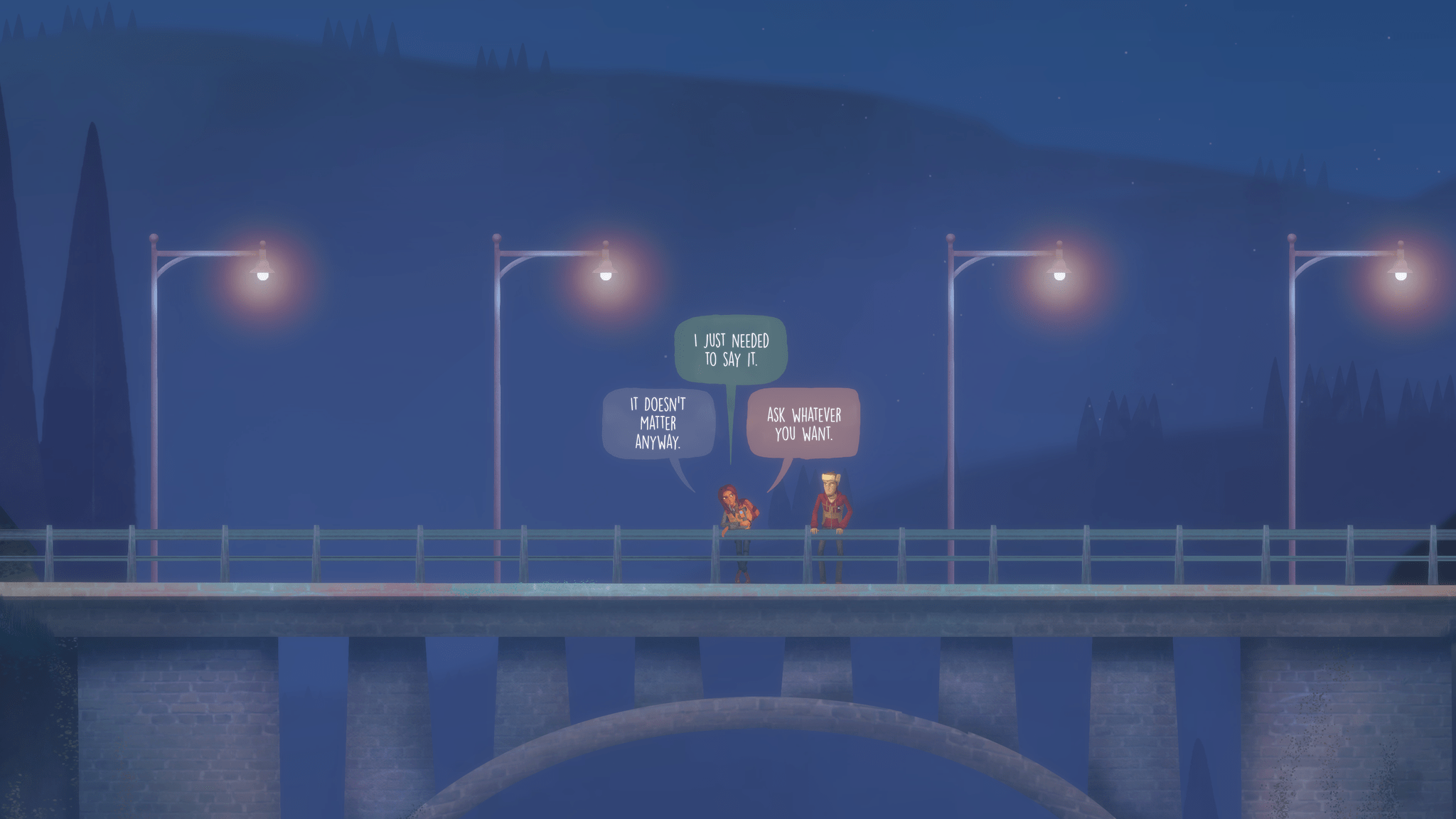 Not long ago, I linked to an in-depth profile of Netflix Games published by The Ringer. It seems Netflix has been busy getting the word out to more publications because not long after The Ringer's post, Ash Parrish of The Verge published a story about Netflix Games from the perspective of its in-house studio, Night School, and Ripstone, an outside game developer that created the recently-released game, The Queen's Gambit Chess.
Night School's game director for Oxenfree II, Bryant Cannon, told Parrish that:
From a creative perspective, we have been able to maintain our creative independence [from Netflix], which is personally what I care about the most.
The story reinforces the sense I got from The Ringer's story explaining that:
Netflix's gaming philosophy right now resembles a kind of patronage system. Netflix supplies its studios with resources, and they're free to pursue whatever artistic avenue they want. This approach isn't too far off from how game subscription services work, bringing Netflix in line with products like Xbox's Game Pass and Apple Arcade.
Last week also saw the release of Return to Monkey Island on the iPhone and iPad. The game, which was released on consoles and Steam last fall, marks the comeback of the classic point-and-click adventure series and its creator, Ron Gilbert.
TouchArcade, which is one of the few sites to review the iOS and iPadOS versions of Return to Monkey Island was impressed:
Having now played Return to Monkey Island on basically everything but PS5, it shines on a portable. The iOS versions have controller support as well as touch support as I mentioned above, but so do the Steam Deck and Switch versions. Given the game looks, runs, and plays brilliantly on all portables I tried it on, I recommend getting it wherever you enjoy playing games the most. There is no definitive portable version because they are all excellent. My favorite version is definitely the iPad version on my iPad Pro.
If you're a 90s gamer with nostalgia for the Monkey Island series, Return to Monkey Island sounds like a great way to revisit the series on modern hardware.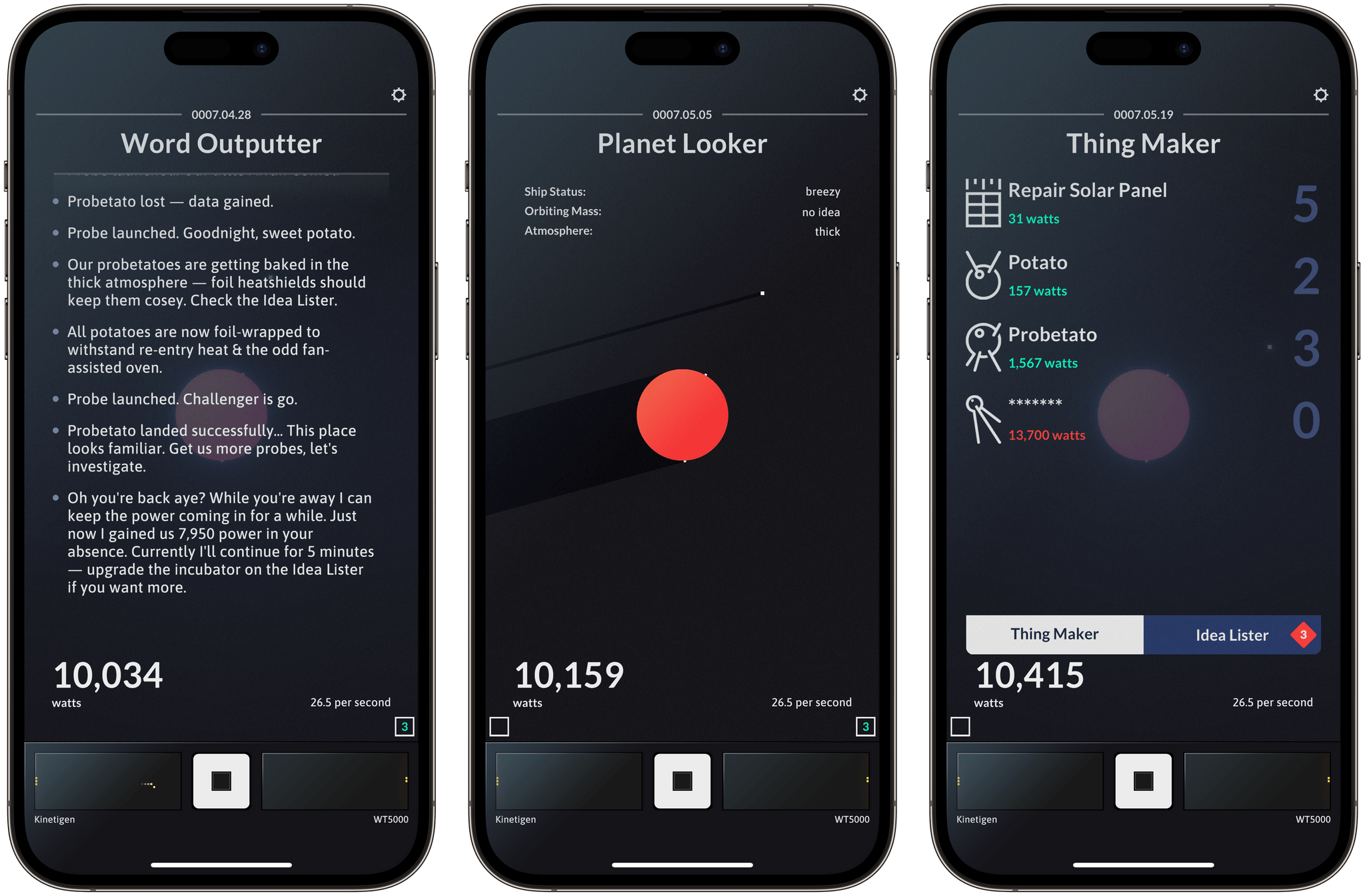 I've never been a big fan of clicker games. I find them too mindless for my tastes, but last week, I stumbled upon an update to Spaceplan, a weird and wonderful potato-planet themed clicker by Jake Hollands that debuted in 2017. With the update, Spaceplan runs on modern screens, adds haptic feedback, and refreshes other game elements.
At the start of the game, you need to press a button repeatedly to collect energy that can be traded for items that collect the energy for you. The catch is that items cost progressively more in collected watts as the game goes on.
Apparently, there's a conclusion to the game, although I haven't reached it yet. What's drawn me into Spaceplan is the simple graphics, hypnotic electronic soundtrack, and dialogue that help build a story around an incredibly simple mechanic. As it turns out, sometimes a little mindless fun is just what I need to unwind, and Spaceplan delivers that perfectly.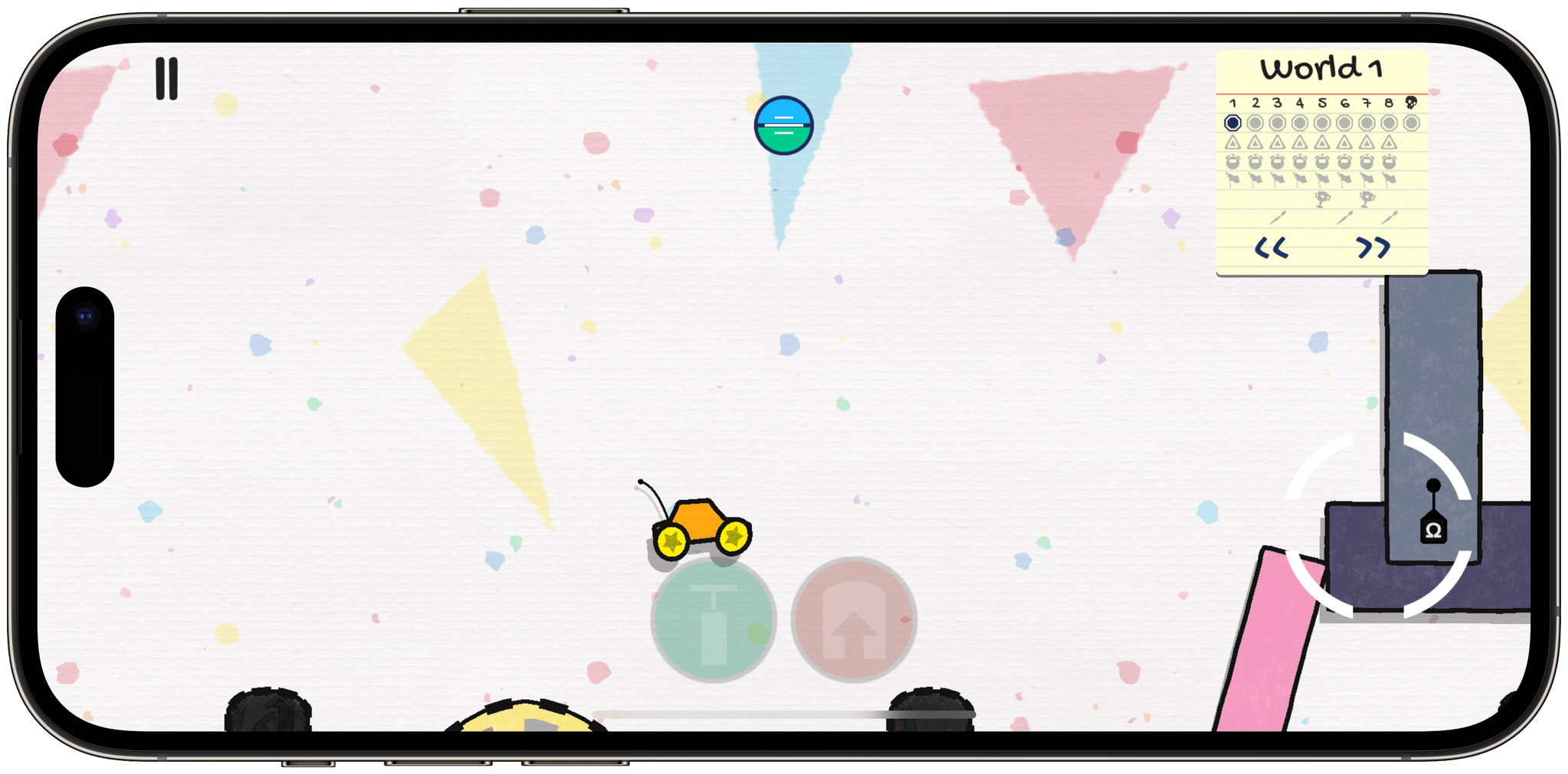 Finally, I wanted to call out an update to Jelly Car Worlds, an Apple Arcade title. Jelly Car Worlds is an excellent reimagining of the original Jelly Car, which debuted about a decade earlier on the App Store. The unique physics of this cross between a racing game and platformer are incredibly fun. Worlds added a level editor, which was refined with last week's release. The update also added the levels from the original Jelly Car game. According to TouchArcade, future updates are planned to add levels from Jelly Car 2 and 3, which will make this a great way to experience those classic levels and inspire the design of new ones in the level editor.
---
Game On is a periodic roundup highlighting the biggest news in gaming on Apple's platforms. From the iPhone and iPad to the Mac and Vision Pro, we'll cover the big-name games on Apple devices, along with notable industry and developer news.