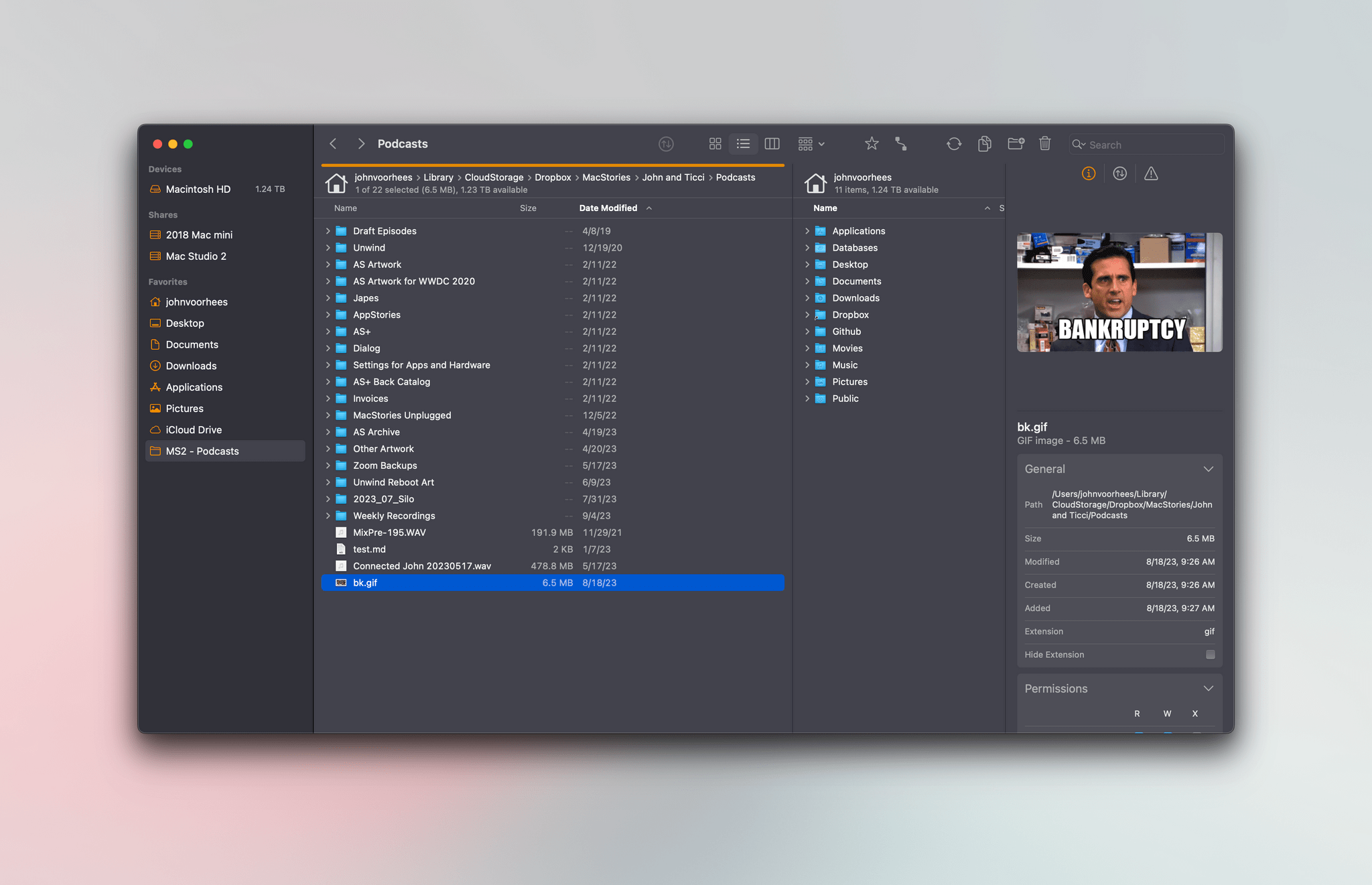 Today, Binarynights released Forklift 4, its Mac file management and transfer app. Version 4 is a complete rewrite of the app, which adds a lot of new features, a modern design, and a new business model. I've only spent a little while with the update, but so far, I like what I've seen a lot.
The new design is excellent, with a modern sidebar and preview pane, along with columns for your files and folders that snap to optimized widths for your content but can be adjusted however you like. Of course, there are multiple view options for files and folders, and the toolbar is fully customizable, too. Plus, Forklift 4 adds eight different themes that look great.
Forklift 4 includes a long list of ways to connect to your files, such as FTP and SFTP, but the update also adds cloud services, including Dropbox, Google Team Drives, and Microsoft OneDrive. Other new features include syncing favorites between Macs using iCloud and saving views on a per-folder basis. Binarynights says file syncing and other actions are significantly faster, too.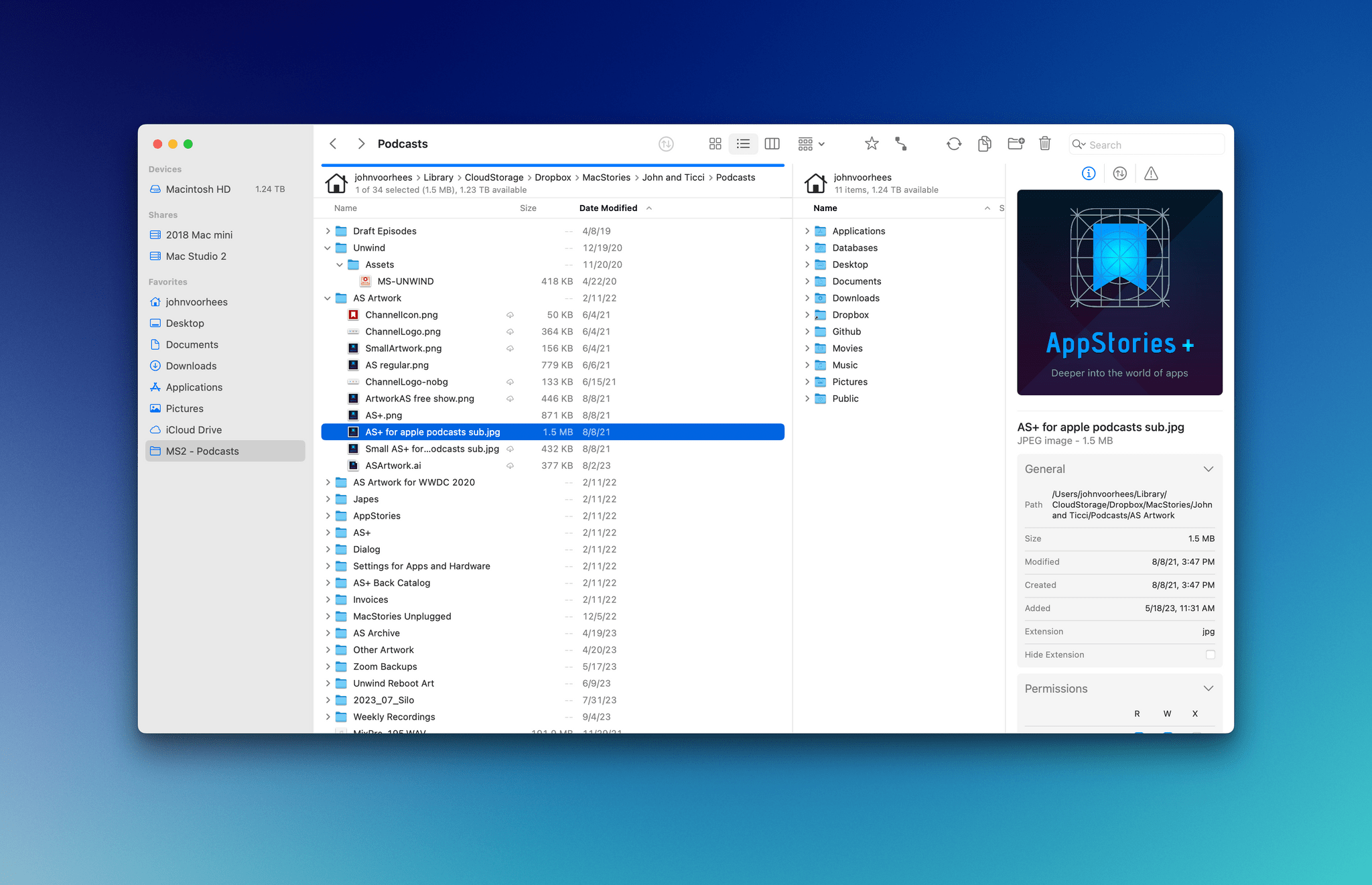 Today's update also introduces a new business model. Forklift 4 offers a free trial, and when you purchase a license, you'll get the current version plus one or two years of updates, depending on which license you buy. After that, you can continue using the app as-is indefinitely or renew your license to continue getting updates. Also, to celebrate Forklift 4's launch, Binarynights is adding an extra 100 days of updates for a limited time.
I like this business model a lot for utilities like Forklift. Light users who don't need the latest and greatest features can pay once and wait to upgrade until there's a new feature they need, but heavy users can pay more regularly to stay on top of the latest enhancements to the app.
There's a lot more that Forklift 4 can do than I've mentioned above, so it's worth checking out the app's product page and the blog post covering the updates. Although I haven't spent a lot of time with Forklift 4 yet, it makes a great first impression with its native, modern design, extensive customization options, and deep feature set. If you're looking for a new file management and transfer app, Forklift 4 is worth checking out.