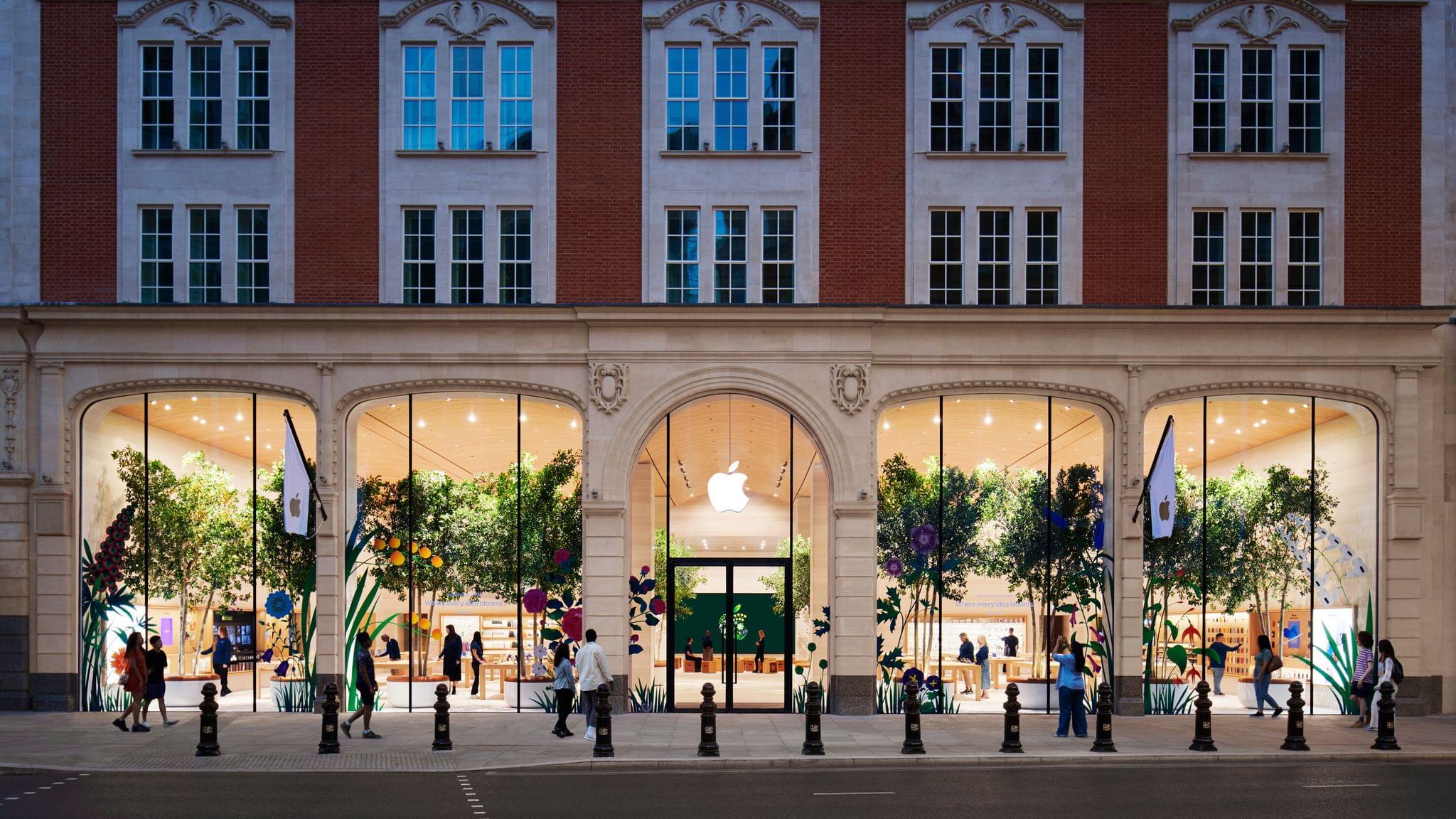 Yesterday, Apple announced its third quarter 2022 earnings, narrowly beating analysts' consensus expectations. The company didn't provide earnings guidance going into yesterday's call and hasn't since the start of the global pandemic. Coupled with ongoing supply chain disruption caused by COVID-19, inflationary pressure in the US and other countries, and the threat of a recession in many of its key markets, analysts' revenue predictions varied widely, averaging just under $83 billion. So, when the company's revenue came in at $83 billion, and CEO Tim Cook said he expects growth to accelerate 'despite pockets of softness,' Wall Street responded positively, lifting the stock's price in after-hours trading.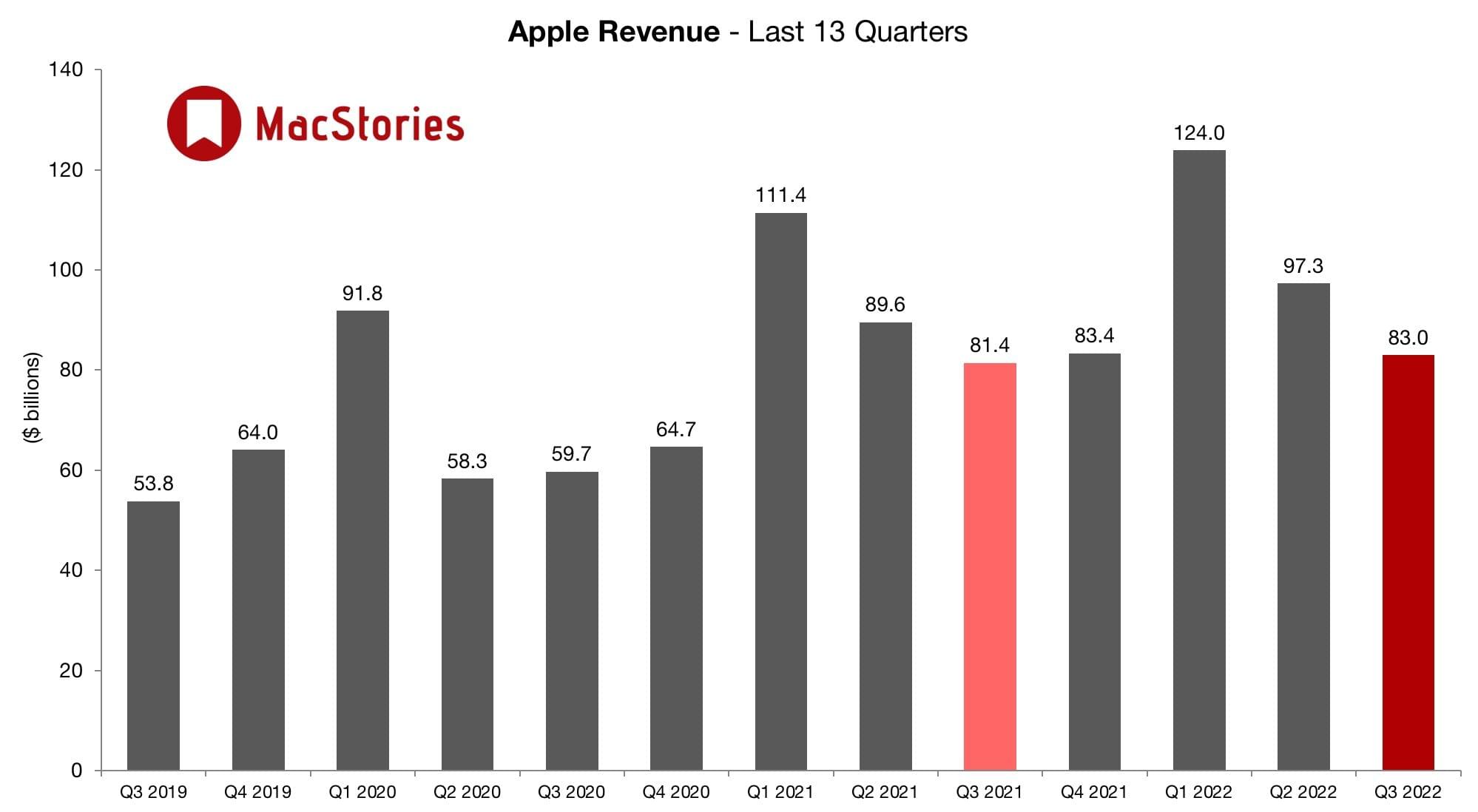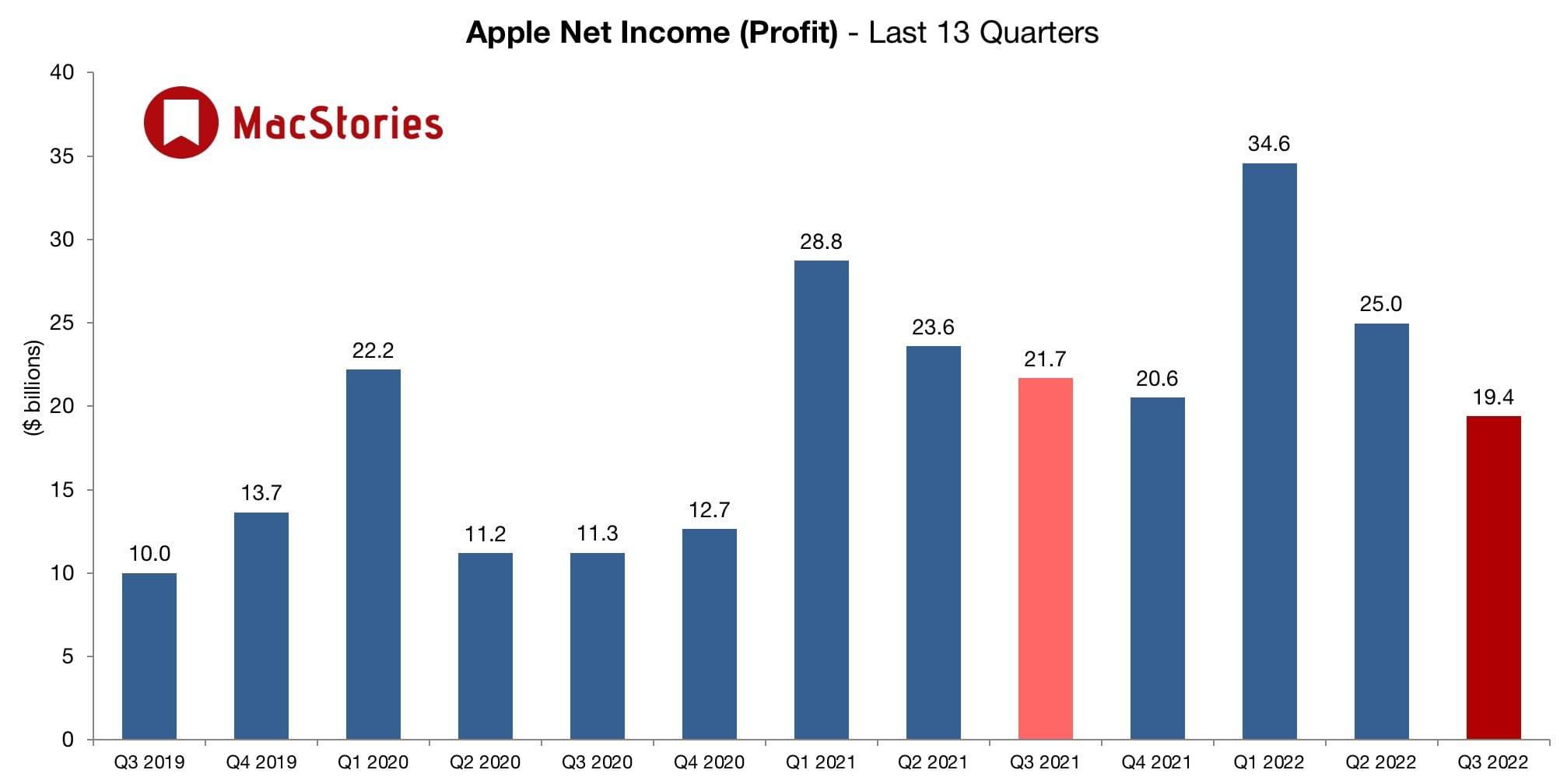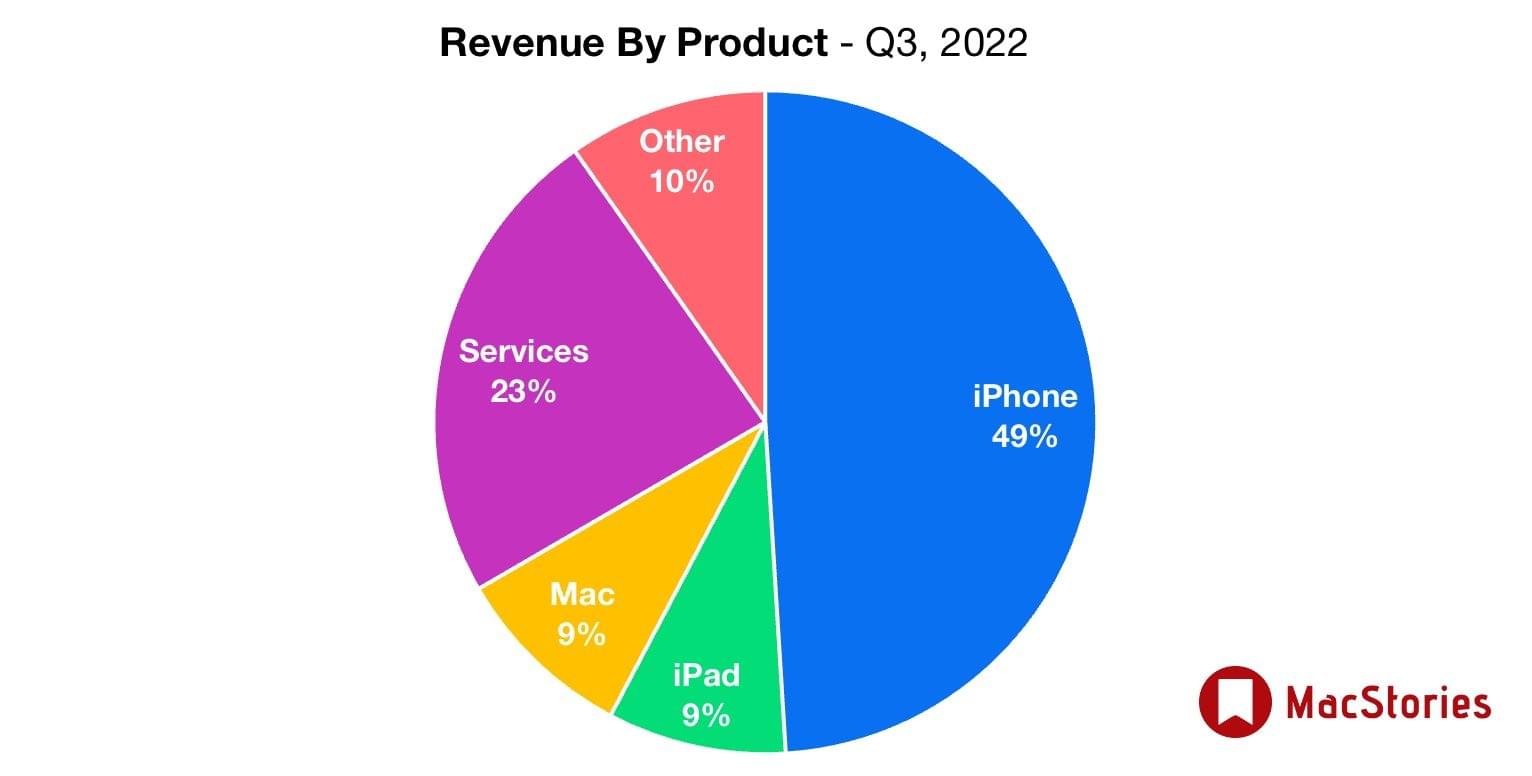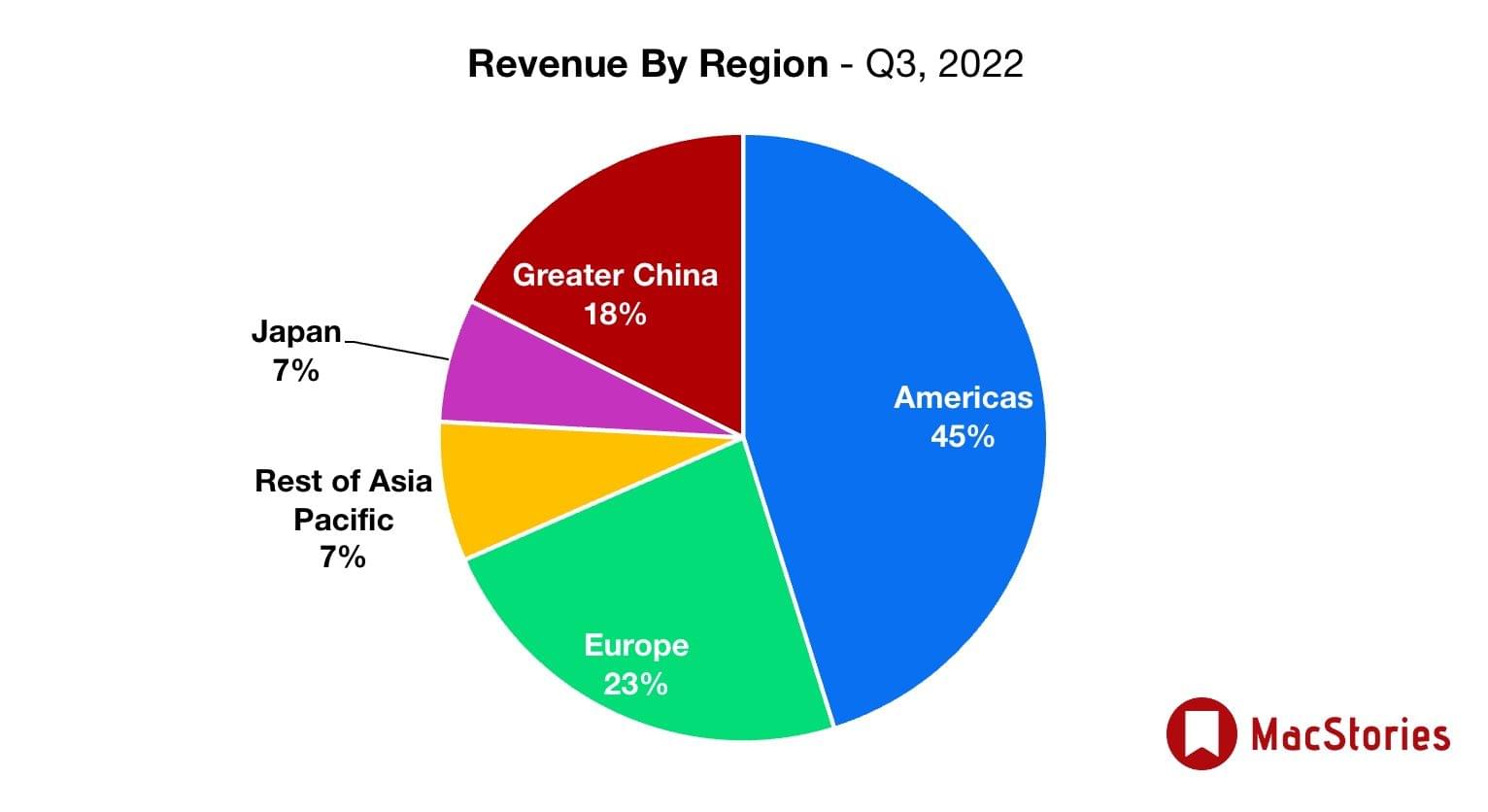 According to Apple's CFO Luca Maestri:
Our June quarter results continued to demonstrate our ability to manage our business effectively despite the challenging operating environment. We set a June quarter revenue record and our installed base of active devices reached an all-time high in every geographic segment and product category. During the quarter, we generated nearly $23 billion in operating cash flow, returned over $28 billion to our shareholders, and continued to invest in our long-term growth plans.

Despite the modest and unexpected growth from the same quarter in 2021, product sales slowed in some areas, with the Mac, iPad, and wearables all down year-over-year. That was made up by a strong increase in Apple's services and a smaller increase in iPhone sales, but given delivery timelines for Macs and iPads in particular, supply chain issues appear to have taken a bite out of Apple's earnings in those categories.
Still, the overall outlook of continued growth portrayed by Cook as the company prepares its fall iPhone lineup and for the release of other rumored products seems to have buoyed the stock with investors who undoubtedly appreciated the company's optimistic message among the drumbeat of recent negative financial news.
Additional details regarding Apple's third-quarter performance, including its consolidated financial statement are available on the company's website. If you missed the earnings call, you can replay it on Apple's Investors site or read the transcript prepared by Jason Snell at Six Colors, where you'll also find additional charts.