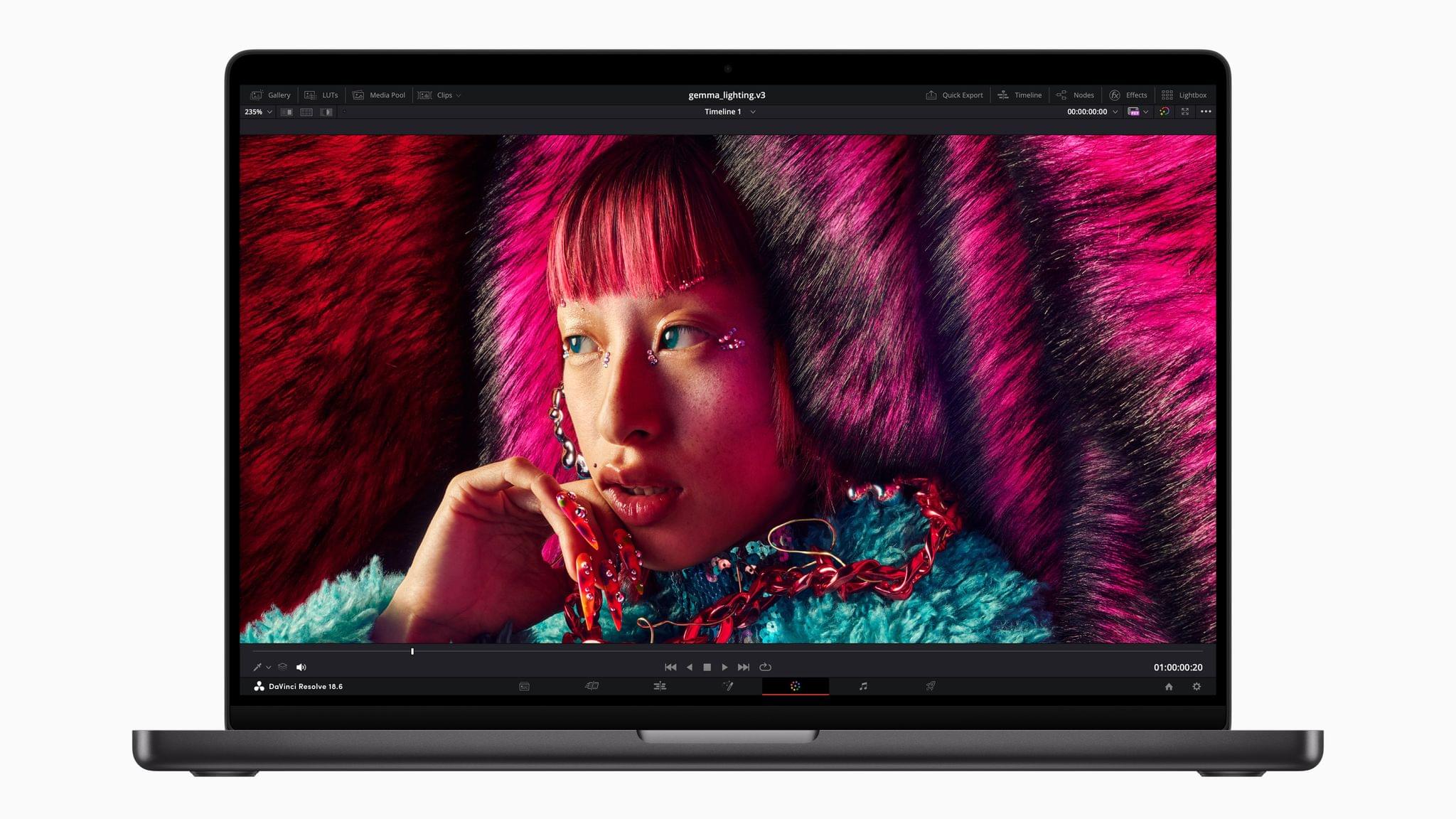 One of the things I've enjoyed about the rollout of Apple silicon Macs is that the old rules don't apply, and the new ones are still being written. The cadence of releases is still settling in, and today, in the face of speculation that Apple was struggling to release M3 Macs, Apple made it clear that not one, but three 3 nanometer process-based chips are ready to ship. Along with the M3 iMac, the company refreshed its entire lineup of MacBook Pros, computers that gained the M2 chip less than a year ago.
On the bottom rung of the MacBook Pro ladder is a new 14-inch M3 MacBook Pro. The 13-inch Touch Bar MacBook Pro is gone, replaced by a substantially more powerful M3 model that trades one set of trade-offs for new ones. The new 14-inch MacBook Pro starts at $1,599, but that's for a model with just 8 GB of unified memory and 512 GB of storage, hardly specs that scream 'I'm a Mac for capital 'P' pros.' It's also not available in the new Space Black color. Nor is there a 16-inch model with an M3 chip.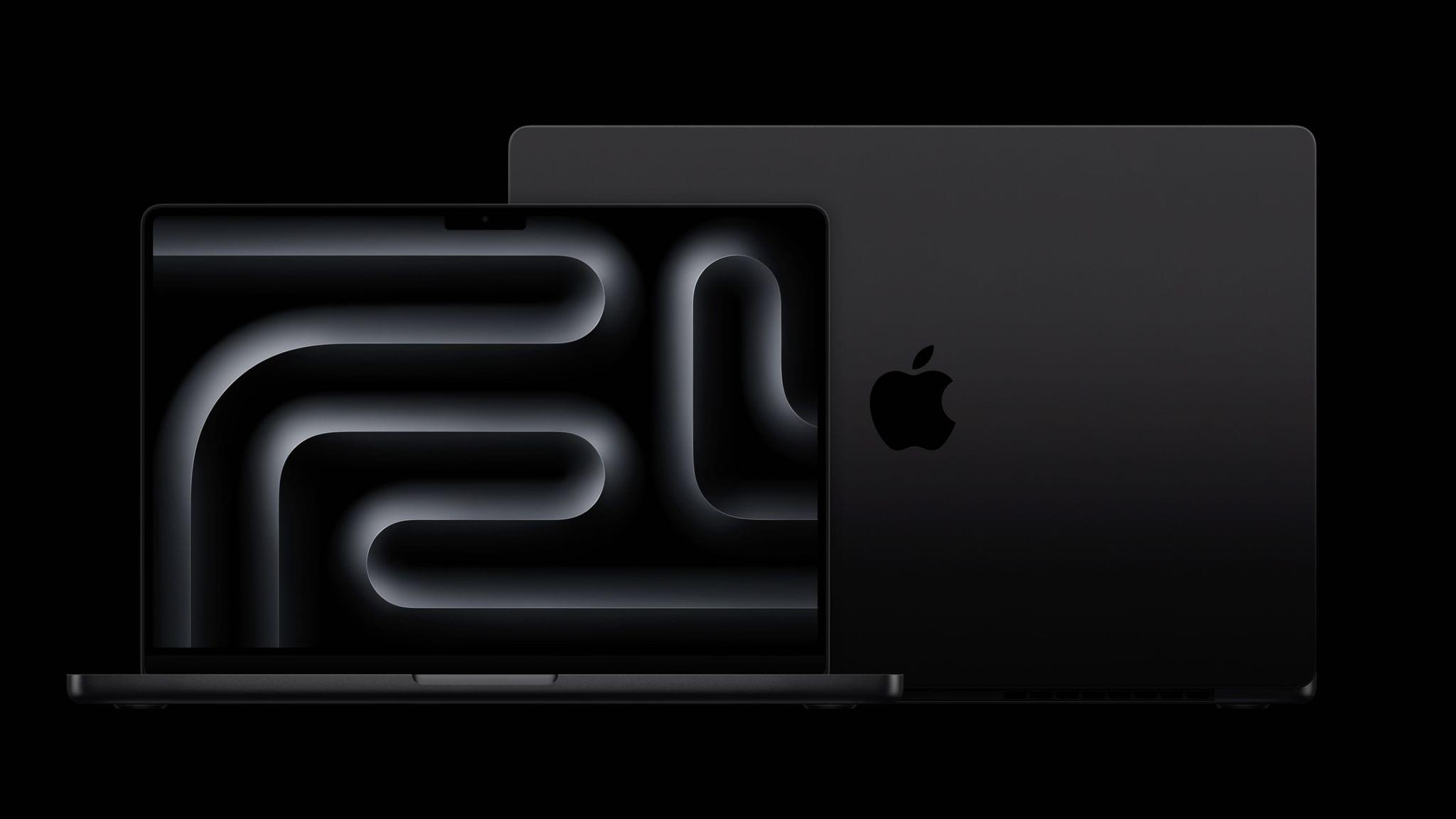 Still, the Liquid Retina XDR display is a step up from what you can get on a MacBook Air, with support for 600 nits for SDR content. The M3 also adds AV1 video decoding, which is also supported across the rest of the new MacBook Pro lineup. In addition to the base 8 GB of unified memory with 100 GB/s of bandwidth, the M3 MacBook Pro can be configured with 16 or 24 GB of memory and storage of 512 GB, 1 TB, or 2 TB. The 14-inch base model MacBook Pro also includes an 8-core CPU, a 10-core GPU, with hardware-accelerated ray tracing, a 16-core neural engine, MagSafe charging, two Thunderbolt 3 ports, an SD card slot, and HDMI out, but it only supports one external display of up to 6K resolution running at 60 Hz.
The M3 Pro and M3 Max MacBook Pros are a lot more pro than the base model and offer more configuration options. They also come in Space Black, which replaces the older models' Space Gray.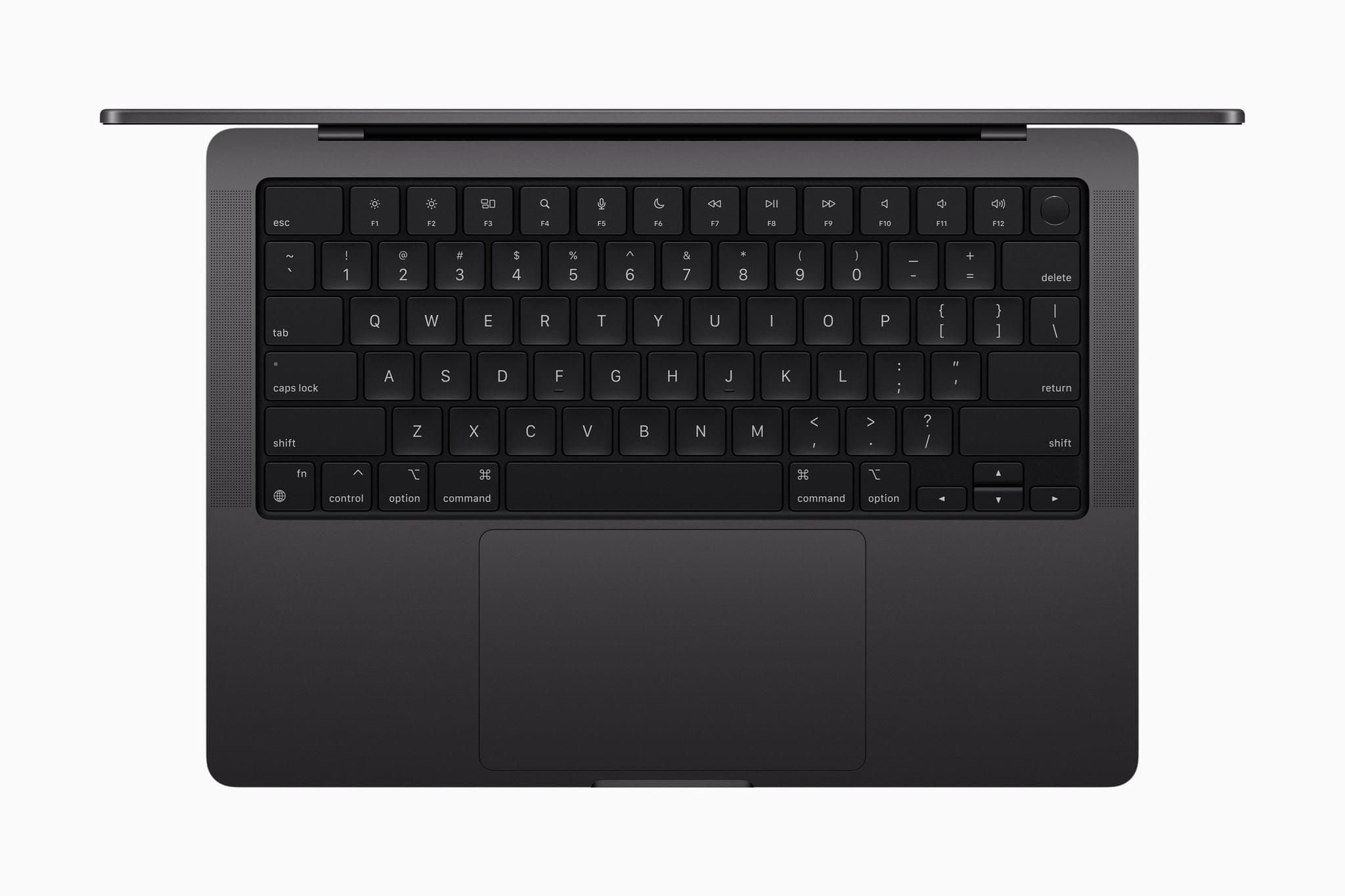 There are two 14-inch M3 Pro MacBook Pros to choose between. One model has 11 CPU cores, and the other has 12. The 11-core model has five performance cores, while the 12-core model's cores are split evenly between performance and efficiency cores. Another notable difference between the two 14-inch M3 Pro models is that one has 14, and the other has 18 GPU cores. The M3 Pro models also include a minimum of 18 GB of unified memory that can be upped to 32 GB and features 150 GB/s bandwidth compared to the base 14-inch model's 100 GB/s bandwidth.
If you go for the 14-inch M3 Max MacBook Pro, there are 14 and 16-core CPU options, 30 and 40-core GPU configurations, 36 - 128 GB of unified memory options with 400 GB/s bandwidth, and storage of 1 - 8 TB. One place where the M3 model MacBook Pro outshines the M3 Pro and Max is in battery life. For example, Apple says the 14-inch M3 model will last 22 hours playing movies in the Apple TV app, whereas the M3 Pro and Max models are limited to 18 hours. The Pro and Max models also support connecting to more displays at higher resolutions and refresh rates than the base model M3 MacBook Pro and have one more Thunderbolt 4 port.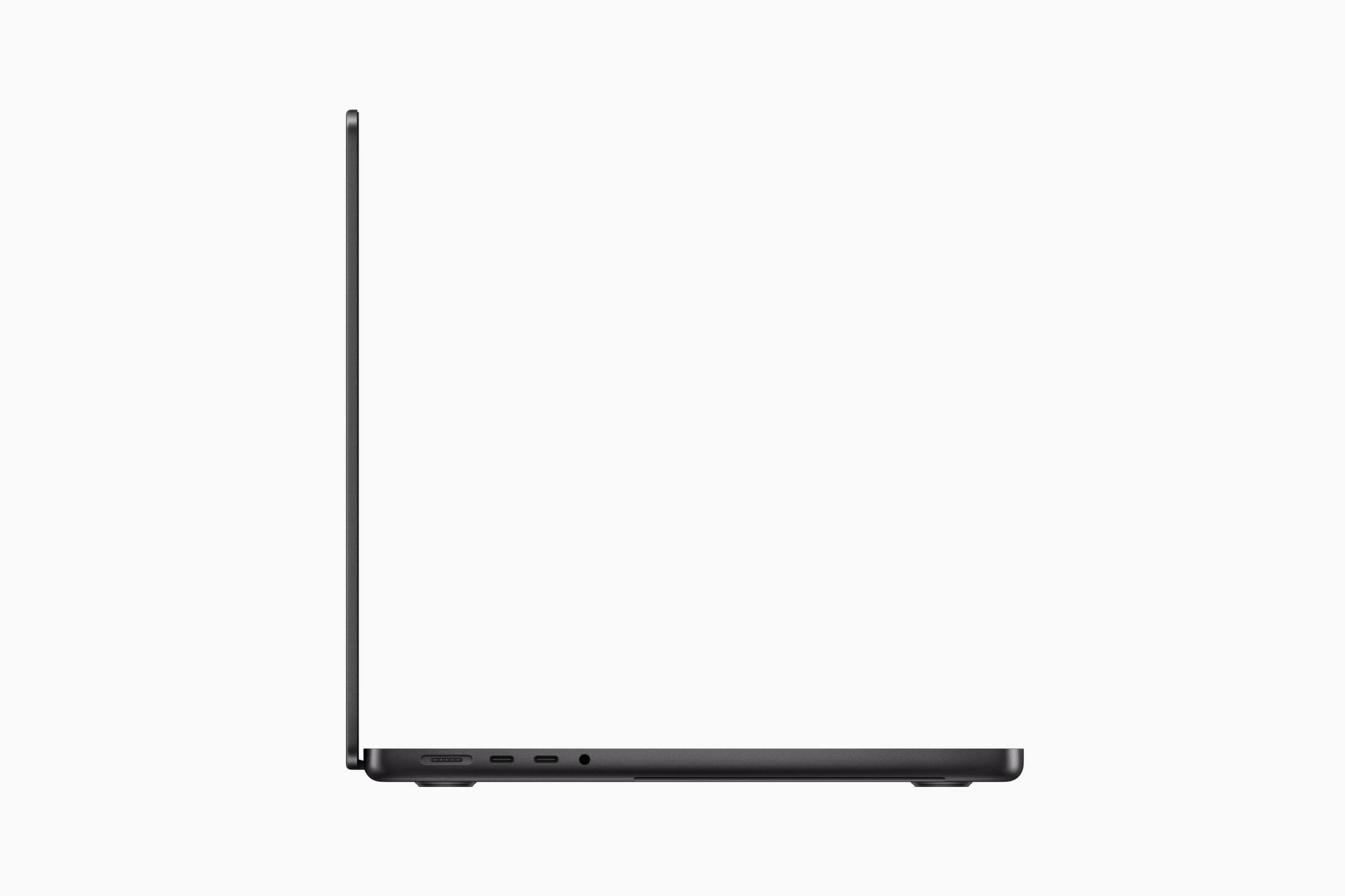 The 16-inch MacBook Pros only come with the M3 Pro or M3 Max chips, ranging from 12 to 16 CPU cores and 18 - 40 GPU cores. At the very top end, the 16-inch M3 Max MacBook Pro extends to 400 GB/s of memory bandwidth with an upper limit of 128 GB of unified memory. Like the 14-inch models, storage ranges from 512 GB to 8 TB.
The beefier MacBook Pros start at $1,999 for a 14-inch M3 Pro model and $3,199 for the 14-inch M3 Max. The 16-inch model starts at $2,499 for the M3 Max and $3,499 for the M3 Max, but it's possible to configure a 16-inch M3 Max with 16-core CPU, 40-core GPU, 128 GB of unified memory, and 8 TB of storage for $7,199 if you want to really go for it.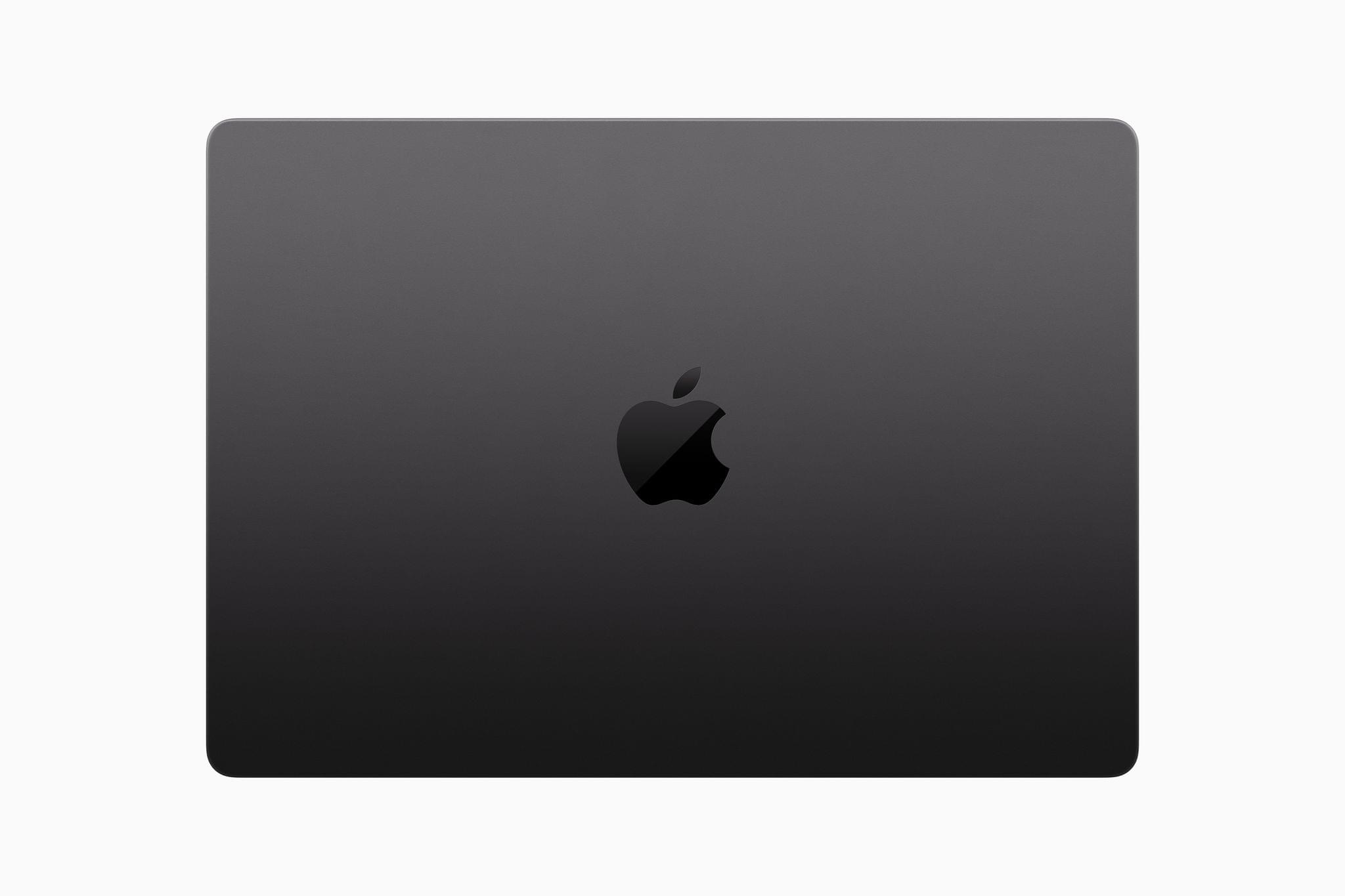 Apple's press release also touts their speed compared to Intel-based MacBook Pros, which is relevant to anyone still holding onto one of those older machines but also not surprising. Apple compares the new systems to the M1 MacBook Pros, over which they have a clear advantage, too. However, it's important to remember that benchmarks don't reflect real-world use, so we'll have to wait for reviews to get a better sense of the speed of the new MacBook Pros compared to other models.
Overall, these appear to be great updates to the MacBook Pro. The low-end 14-inch model pales in comparison to the others, but so did the oddball 13-inch Touch Bar MacBook Pro. The new model is more expensive than that one was, and it's a decidedly base-model MacBook Pro with less unified memory and storage than I'd recommend. However, the model it replaces demonstrates that there's a market for a MacBook Pro with these specs, so if you are looking for an explanation for why it exists, that's it. For most people, the MacBook Air will still be the smarter buy. It's more than capable for the vast majority of tasks, but if you need a Pro, you probably know it, and for those folks, the M3 MacBook Pros are a nice upgrade.
All of the new M3 MacBook Pros can be ordered now. The M3 and M3 Pro models and will be available on November 7th, with the M3 Max models coming later in November.