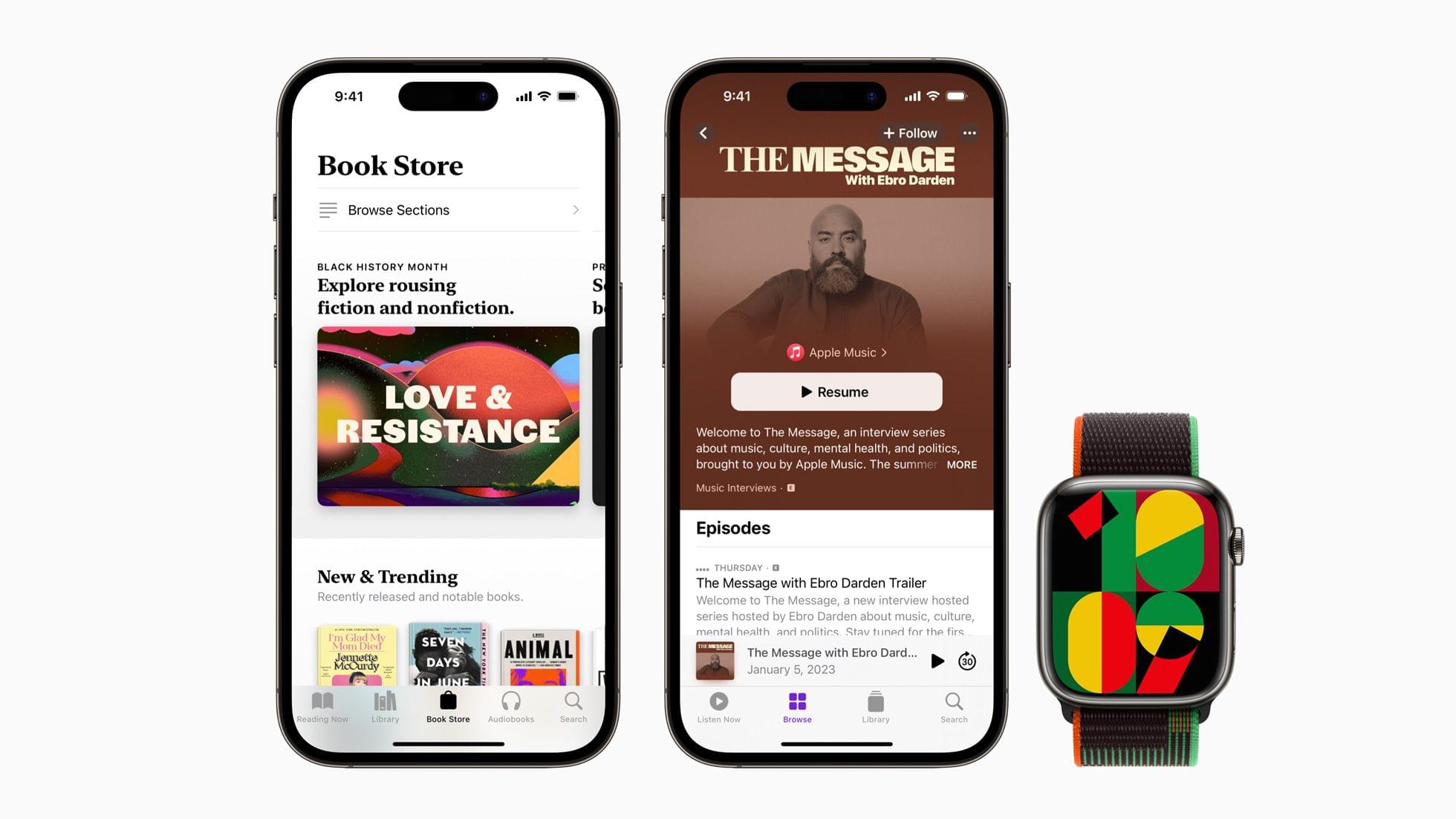 To celebrate Black History Month, Apple has released a new Black Unity Collection. The collection includes an iPhone wallpaper, an Apple Watch face, and a Sports Loop band.
According to Apple, the special-edition Apple Watch Black Unity Sport Loop "features the word "Unity" woven abstractly into the band using red, green, and black yarns that pay homage to the Pan-African flag, while a unique layering of yarns lends a sense of three-dimensionality to the letters." Both the iPhone wallpaper and watch face combine geometric shapes in green, black, red, and yellow. On the watch face, the numbers on the face change as the minutes pass, using parts of other numbers.
Apple is also marking Black History Month across many of its services, including the App Store, Apple Music, the TV app, Fitness+, News, Podcasts, Books, and Maps. Among the offerings will be Apple Maps Guides by the Smithsonian, curated TV and film collections by Dr. Jelani Cobb, apps and games, special playlists on Apple Music, and podcast spotlights.
Apple also announced that it:
is supporting Art Gallery of New South Wales (Sydney), Ghetto Film School (New York, Los Angeles, London), Music Forward (Los Angeles), Shout Mouse Press (Washington, D.C.), and The National Museum of African American Music (Nashville, Tennessee). Apple's support for these organizations is a continuation of REJI grants over the past two years that helped organizations committed to providing economic, educational, and creative opportunities in communities of color.
The Apple Watch Black Unity Sport Loop is available to order online today and will be in stores on January 24th for $49. The Unity 2023 watch face and iPhone will be available next week, presumably alongside OS updates.