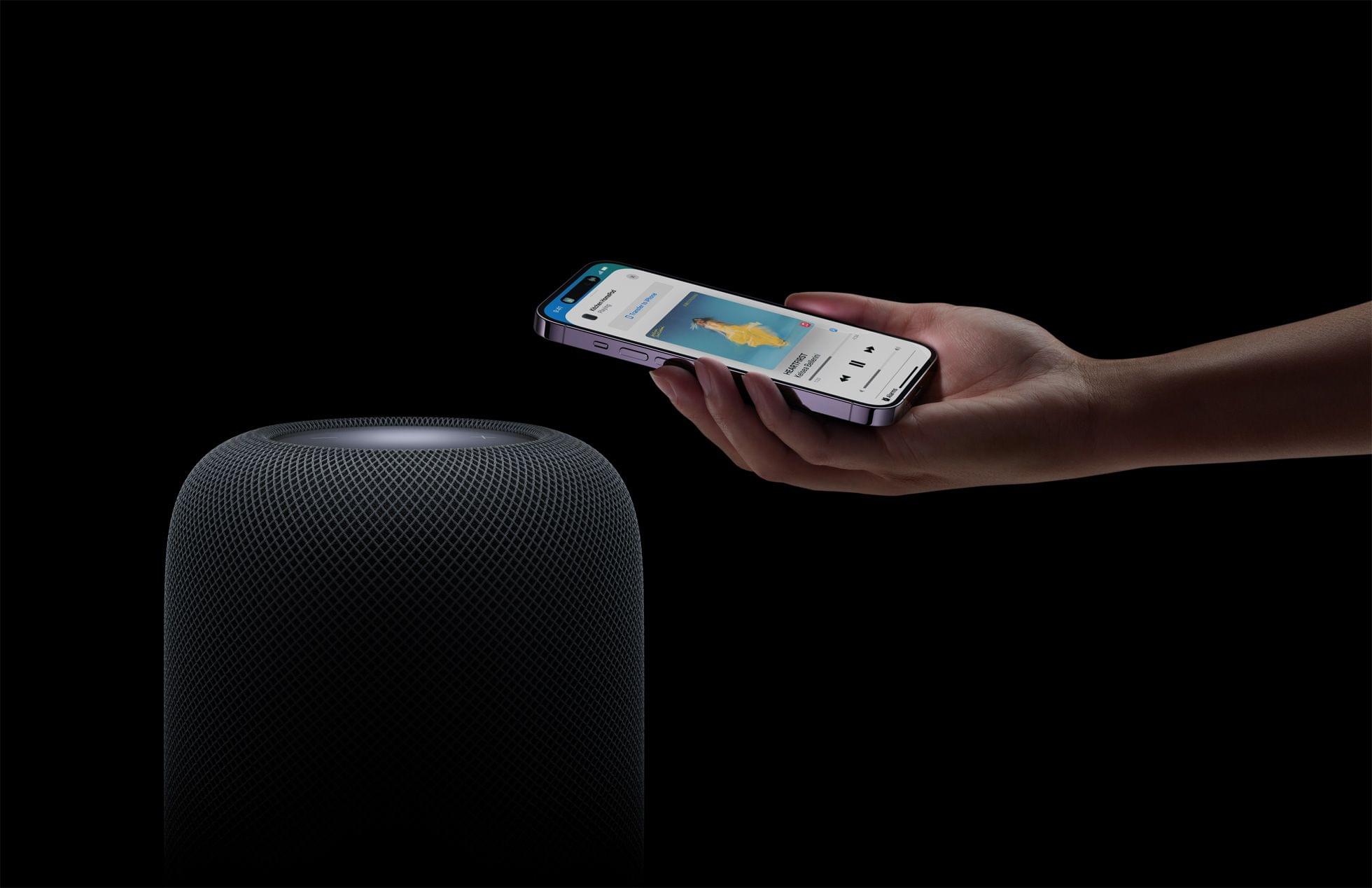 Over the weekend, Mark Gurman said that Apple would be releasing a new HomePod soon. As it turns out, he was correct because today, Apple released a new second-generation HomePod. According to Apple's press release,
With convenient new ways to manage everyday tasks and control the smart home, users can now create smart home automations using Siri, get notified when a smoke or carbon monoxide alarm is detected in their home, and check temperature and humidity in a room — all hands-free.
The HomePod is powered by an S7 chip and appears to feature a sound system similar to the first-gen model.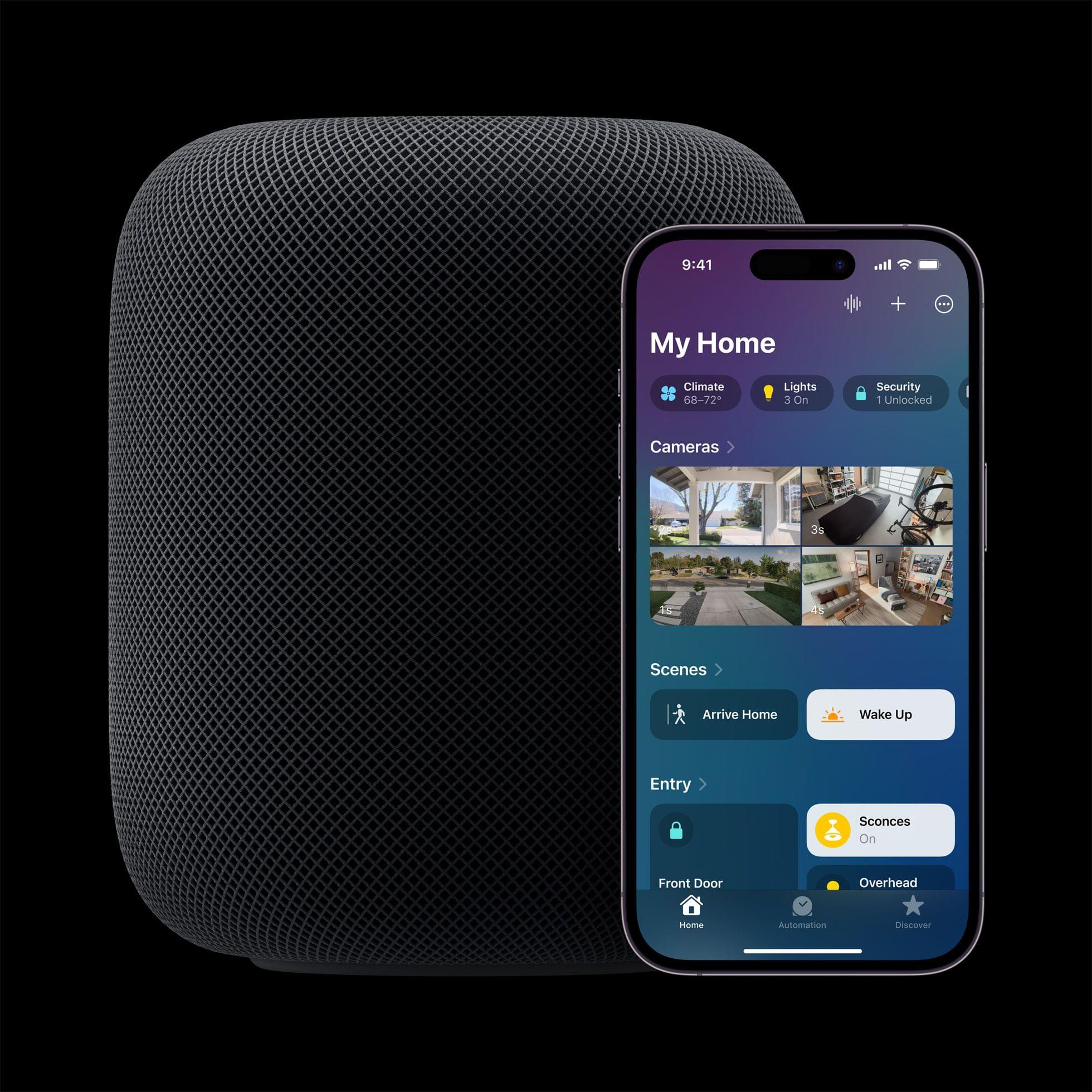 The new HomePod also adds a temperature and humidity sensor, which can be used as a trigger for home automations, and supports the Matter home automation standard.
The second-generation HomePod is available to order today, with deliveries beginning Friday, February 3rd for $299, which is $50 less than the original HomePod's price.
Update: Thanks to the Wayback Machine, I've gone back and checked the second-generation HomePod's tech specs against the original model, and there are some interesting differences. The new model weighs less at 5.16 pounds (2.3 kg) versus 5.5 pounds (2.5 kg). The new model is a little shorter, too, at 6.6 inches (168 mm) compared to the original's 6.8 inches (172 mm), but the same width.
The new HomePod has two fewer tweeters at five compared to the original's seven. No mention is made of direct and ambient audio beamforming in the tech specs for the new HomePod, although it does support Spatial Audio and Dolby Atmos, which is a nice addition. The latest HomePod has four far-field microphones compared to the original's six too.
In addition to the temperature and humidity sensor, the new HomePod also features an accelerometer and will support Sound Recognition later this spring with a software update. It's not clear whether that software update will work with the original HomePod or not.
The new HomePod is also getting a WiFi upgrade with 802.11n support. The new model also includes a Thread radio and Ultra Wideband chip, which the original did not.
Last but not least, the new HomePod's tech specs appear to suggest that the power cable may be detachable, unlike the original model, because it's listed as an item 'in the box,' whereas that wasn't the case when the HomePod debuted.