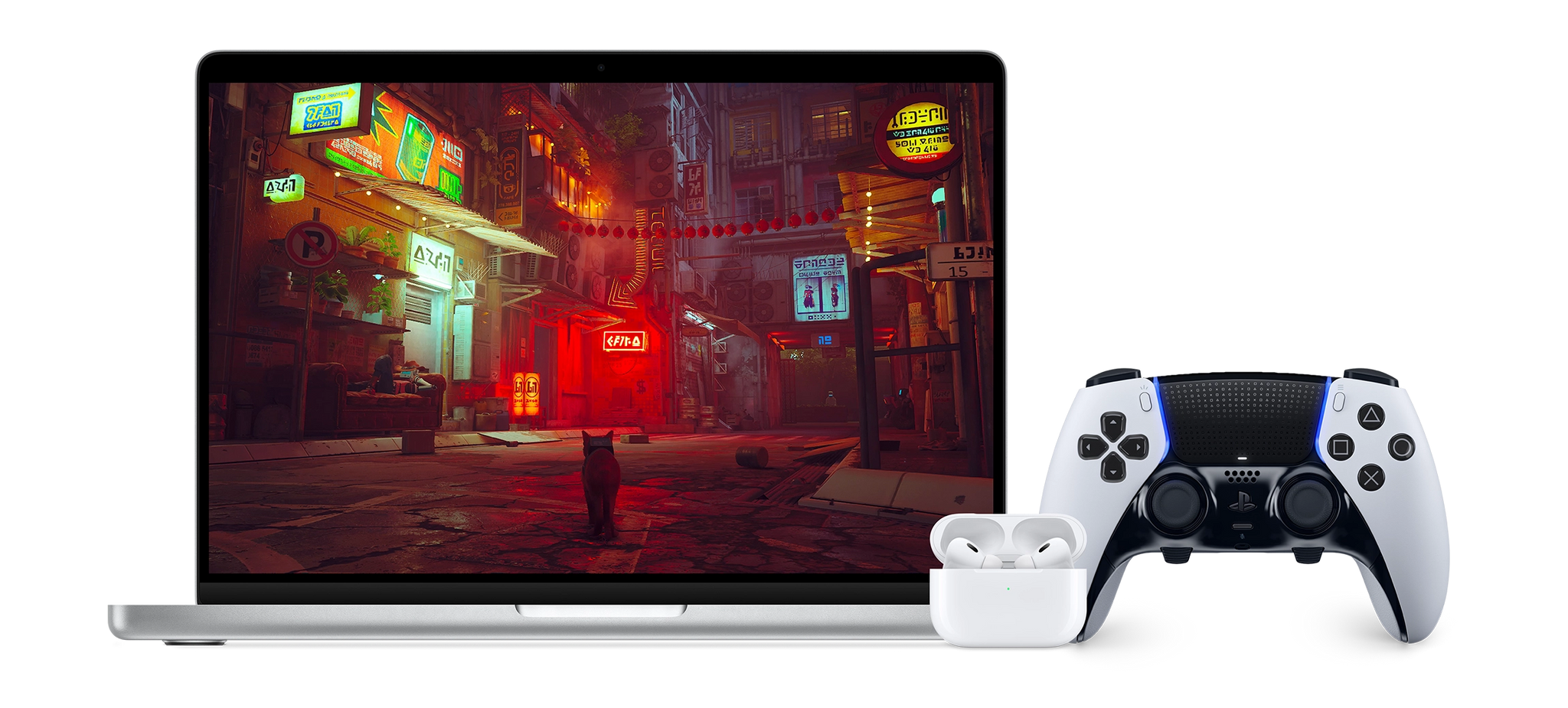 During the WWDC keynote, Apple showed off Game Mode for the Mac, which gives a game priority over a Mac's CPU and GPU resources. Apple has also reduced the latency of AirPods used while gaming and doubled the sampling rate for connected Bluetooth controllers.
Game Mode promises to improve the overall experience of gaming on the Mac, but it's not all that was announced at WWDC. Apple has also announced a series of developer tools designed to make it easier to port games to the Mac from other platforms.
Among those tools is a Game Porting Toolkit, which Tom Warren of The Verge says is:
similar to the work Valve has done with Proton and the Steam Deck. It's powered by source code from CrossOver, a Wine-based solution for running Windows games on macOS. Apple's tool will instantly translate Windows games to run on macOS, allowing developers to launch an unmodified version of a Windows game on a Mac and see how well it runs before fully porting a game.
The Game Porting Toolkit is meant as a way for developers to quickly see how much work needs to be done to port their games to the Mac, but that hasn't stopped gamers with developer accounts from downloading the tool and taking everything from Cyberpunk 2077 to Diablo IV for a spin on the Mac according to Warren.
Along with a tool to convert shaders and graphics code to Apple's Metal framework, The Game Porting Toolkit and other announcements at WWDC mark a concerted effort by Apple to expand the catalog of games available to Mac users. Whether game developers will take advantage of these tools and bring their games to the Mac remains to be seen, but recent announcements that Stray and Hideo Kojima's Death Stranding, Director's Cut are coming to the Mac are both good signs.