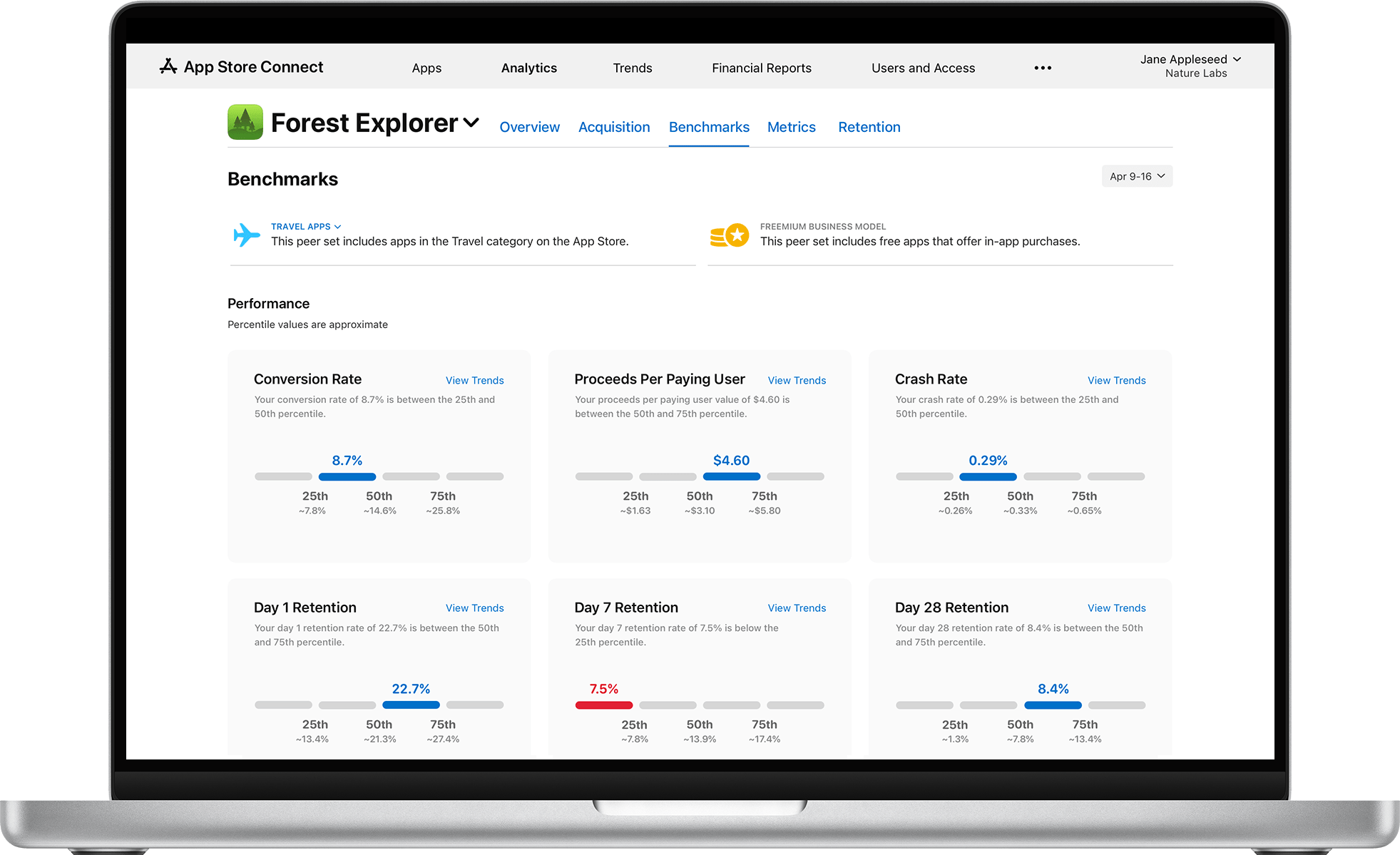 Today, Apple introduced new analytics for app developers designed to reveal how their apps are performing compared to peer apps. The developer site says that:
With data from the entire catalog of apps on the App Store, peer group benchmarks provide accurate, relevant, and privacy-preserving comparisons for apps across categories, business models, and download volumes. Learn how to take advantage of these insights to improve your app's performance.
Apple defines an app's peer group by its App Store category, business model, and download volume, providing metrics that shows where a developer's app falls within the range of similar apps. Data is aggregated and uses differential privacy to ensure that the analytics do not reveal the identity of the apps against which a developer's app is compared. The developer site also offers suggested actions that developers can take to improve their performance, including product page optimization tests, app events, pricing strategies, and more.
From the examples shared, the new tools look as though they will fit in nicely with existing analytics and other analytics available to developers. Providing insights into how an app is performing compared to its peers should help point developers in the direction of areas where adjustments can have the greatest impact on the success of their apps, saving them time and guesswork.