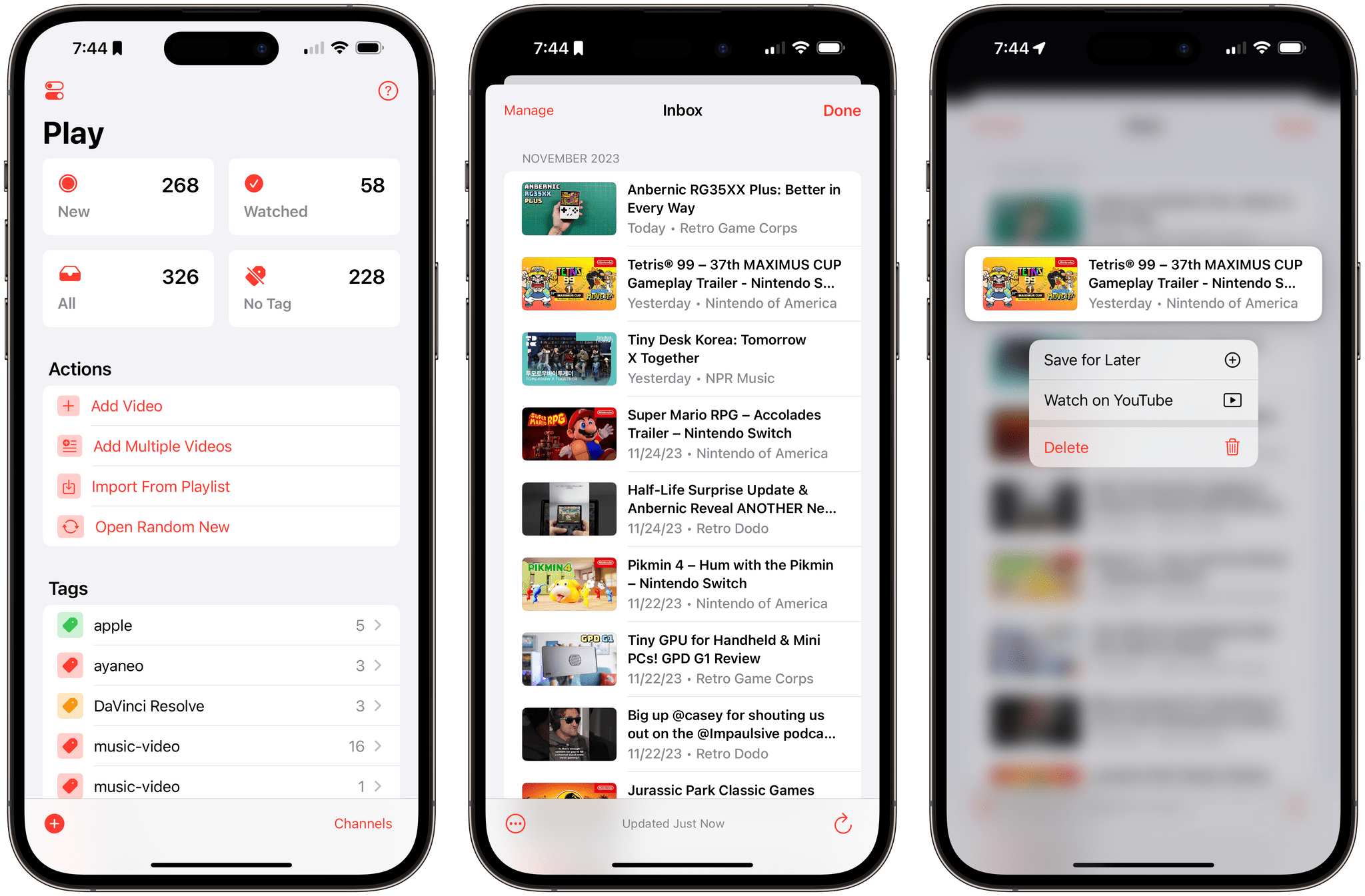 Marcos Tanaka's Play has become the way I watch YouTube, which isn't something I expected would happen as much as I've enjoyed the app since its launch early last year. The app, available on the iPhone, iPad, Mac, and Apple TV, started as a way to save YouTube links to watch later. That made Play indispensable for keeping track of videos in a way that is similar to how I save articles I want to read later in Matter.
With version 2.0, Marcos has transformed Play from a utility where I save links for later to how I find videos and watch them in the first place. The big difference is that Play now allows users to manage YouTube channels inside the app. I still come across YouTube links on social media, iMessage conversations, on the Club MacStories Discord server, and elsewhere that I add to Play using its excellent share sheet integration. However, with support for YouTube channels, I now have a chronological list of everything published by my favorite channels delivered to an inbox where I can quickly pick the ones I want to watch, which is wonderful.
If that sounds a lot like RSS, that's because it is. That's how I prefer to scan my favorite websites for articles to read, and now, it's how I'm watching my favorite YouTube channels.