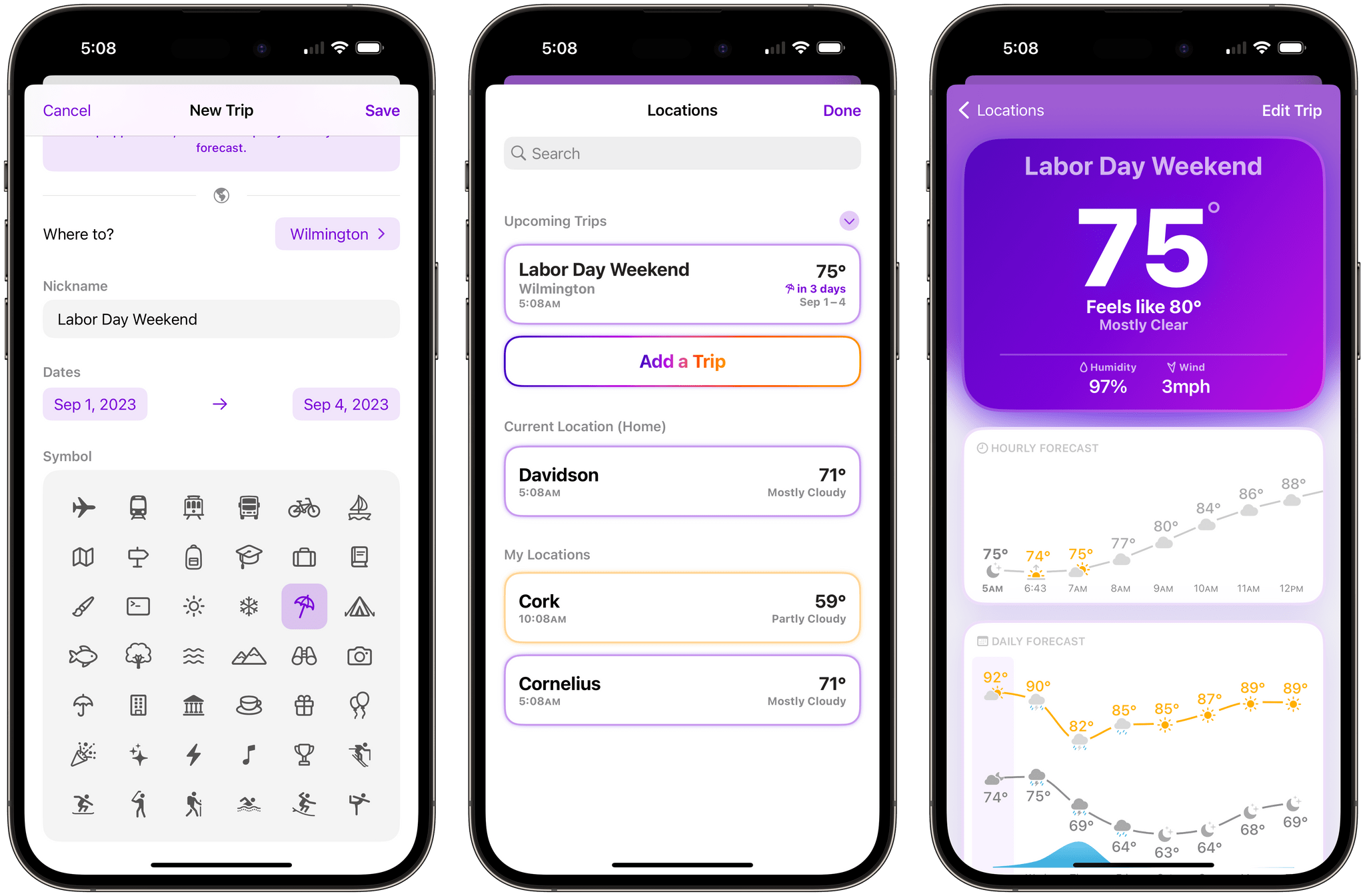 If you've ever found yourself repeatedly checking the weather of a trip destination in the days leading up to your travels, you'll appreciate Mercury Weather 2.0, which was released today for iPhone, iPad, Mac, and Apple Watch. The update's marquee feature is Trip Forecast, which lets you set up a trip once and keep tabs on your destination's weather as your travel dates approach. I reviewed Mercury Weather a couple of weeks ago, so for more on the app's other features, be sure to check out that review.
From Mercury Weather's Locations view, there's now an option to add upcoming trips. Just add your destination and the dates of your trip, and it will appear in a separate, collapsable 'Upcoming Trips' section, along with the current conditions and dates of the trip. You can also name your trip and add a custom icon.
As your departure date approaches, your destinations will appear along the top of the Daily Forecast graph. Tap a trip's name to see that location's weather forecast or the 'Home' button to return to your home location's weather. Once your trip dates pass, the forecast for your destination just disappears from the app unlike destinations you might otherwise save in a weather app's list of locations.
Trip Forecasts have been incorporated in Mercury Weather's small and medium-sized 'Daily Forecast (Customizable)' widgets too. The widget includes a summary forecast for the next eight days, and if any of those days are part of your upcoming trip, it will show the forecast for that location instead of your current location.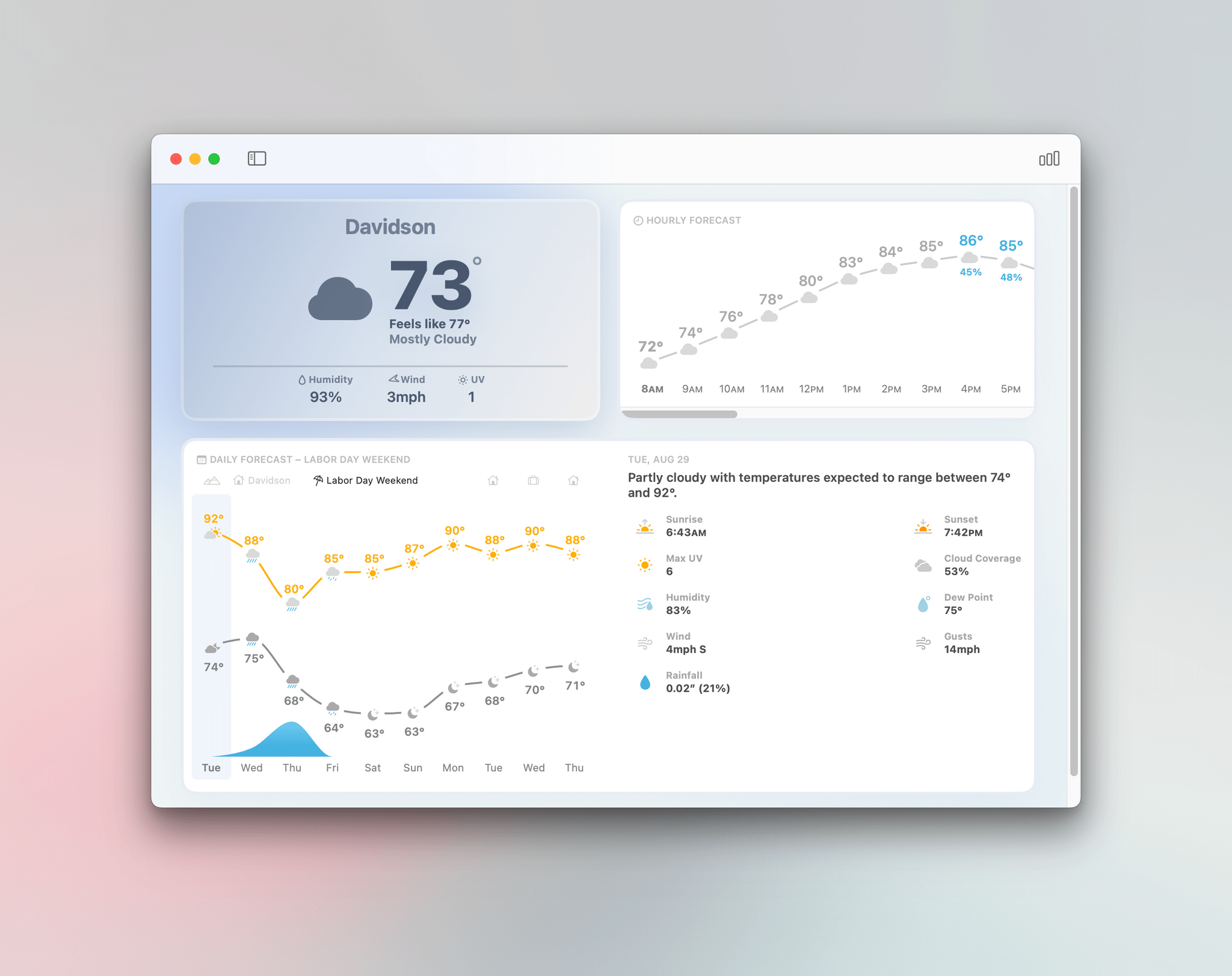 Trip Forecast is an excellent addition to Mercury Weather. I love that I can set up a trip once and forget about it, letting the app show me the upcoming forecast as my travel day approaches and staying out of the way until then. One thing I still miss from other weather apps is radar data, but aside from that, I've loved using Mercury Weather this summer.
Mercury Weather is free to download on the App Store, with Home and Lock Screen widgets, the Apple Watch app, historical data, and more than one saved location available to subscribers for $1.99/month or $9.99/year, with a $34.99 lifetime purchase option. A Family Sharing subscription is $3.49/month, $16.99/year, or $59.99 for a lifetime purchase.