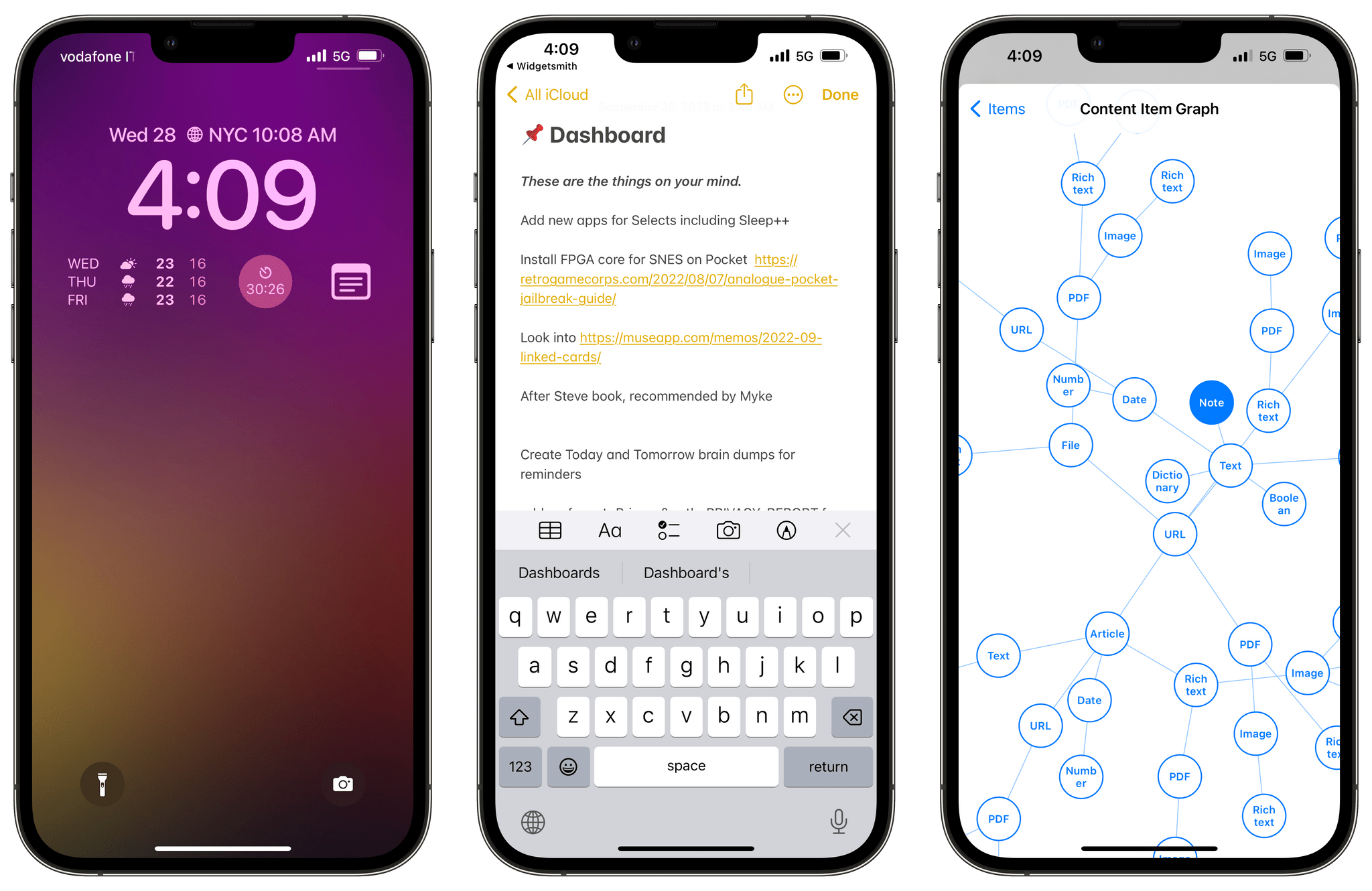 A few days ago, as I was playing around with my Lock Screen on iOS 16, I wondered: would it be possible to use the hidden Apple Notes URL scheme to create widget launchers to reopen specific notes in the Notes app?
That led me down a fascinating rabbit hole filled with hidden Shortcuts tricks and discoveries I thought would be useful to document on MacStories for everyone to see.
You know, for posterity.